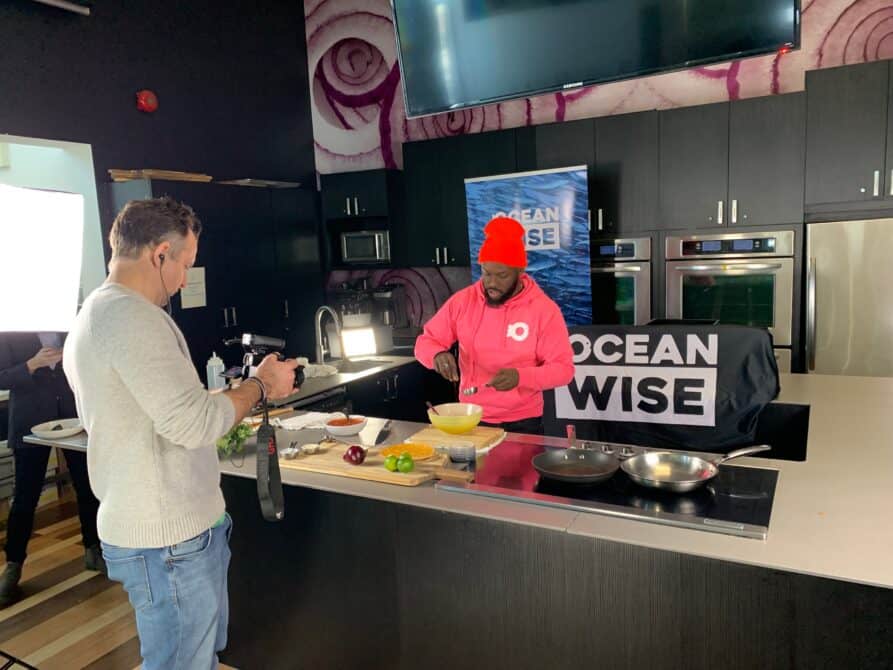 Sustainable Fish Tacos with La Tablée des chefs and SailGP
Seafood is easy – let's TACO bout it.
Here's a sustainable seafood dish with major kid-appeal that we want you to try.
Earlier this year our Seafood Team partnered with La Tablée des chefs to bring you delicious, ocean friendly Fish Tacos, approved by their network of over 35,000 youth across Canada! This Quebec-based charity delivers culinary programs to youth, fighting food insecurity and building food autonomy at home. We are thrilled to team up with La Tablée des chefs and their collaborator chef, Olivier Louissaint, to show you how to make sustainable seafood tacos in the comfort of your home.
Our Race for the Future partner, Canada SailGP Team, kicked off this video when they asked for an engaging way to teach sailing clubs across Canada about sustainable seafood. Thanks to their support we were able to make this collaboration happen.
So grab your ingredients and let's get cooking for conservation! Follow along with the video below and recipe below.
Fish Tacos with Ocean Wise cod
Ingredient list
For the Fish
2 tbsp. canola oil
1 lb (450 g) Ocean Wise Recommended cod filets (find an Ocean Wise partner here!)
½ tsp. chili powder
½ tsp. garlic powder
Salt, to taste
For the Fish Taco Sauce
¼ cup (60 ml) plain yogurt
¼ cup (60) mayonnaise
1 tbsp. lime juice
1 tsp. Chili powder
Salt, to taste
To Assemble
8 corn tortillas (small)
Commercial salsa
Lime wedges
Non-stick pan
Recipe
For the Fish
Pat Ocean Wise cod fillet very dry with a clean kitchen towel.
Sprinkle the fish on both sides with the spices and salt to taste. Gently rub in the seasonings with your fingers to make sure the fish is entirely coated.
Warm a non-stick skillet on the stovetop over medium-high heat. Add the oil and cook the fish for 3 to 4 minutes per side. Set aside.
For the Fish Taco Sauce
In a bowl, mix all the ingredients together.
To Assemble
In a dry skillet over medium-high heat, warm the tortillas one at a time for about 1 minute on both sides or place them in a pre-heated oven at 350F for a couple minutes. Garnish the tortillas with the fish, taco sauce and salsa, and they are ready to serve.
Did you make the Ocean Wise tacos along with Chef Oli? We want to hear from you!
Take a video or picture of the final dish
Tag Ocean Wise Seafood on social media (Twitter: @OceanWiseSfd, Facebook: @Ocean Wise Seafood, Instagram: @OceanWiseSeafood)
Tell us what you think!