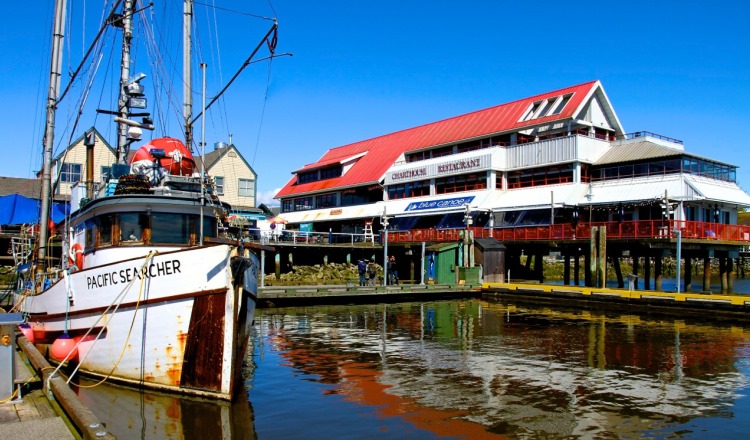 Steveston Harbour Breathes New Life into Old Nets
Have you ever wondered where old, battered, and no longer salvageable nets end up after years of use on commercial fishing boats? Hidden on the south arm of the Fraser River near Richmond, B.C., Steveston is home to the largest small craft commercial fishing harbour in Canada. Overseeing operations within the harbour is operations supervisor, Joel Baziuk. With over 10 years of experience under his belt, Joel is responsible for spearheading the Steveston Harbour Authority Net Recycling Program, a new program designed to help fisherman properly dispose of old nets in a responsible and ecologically friendly way.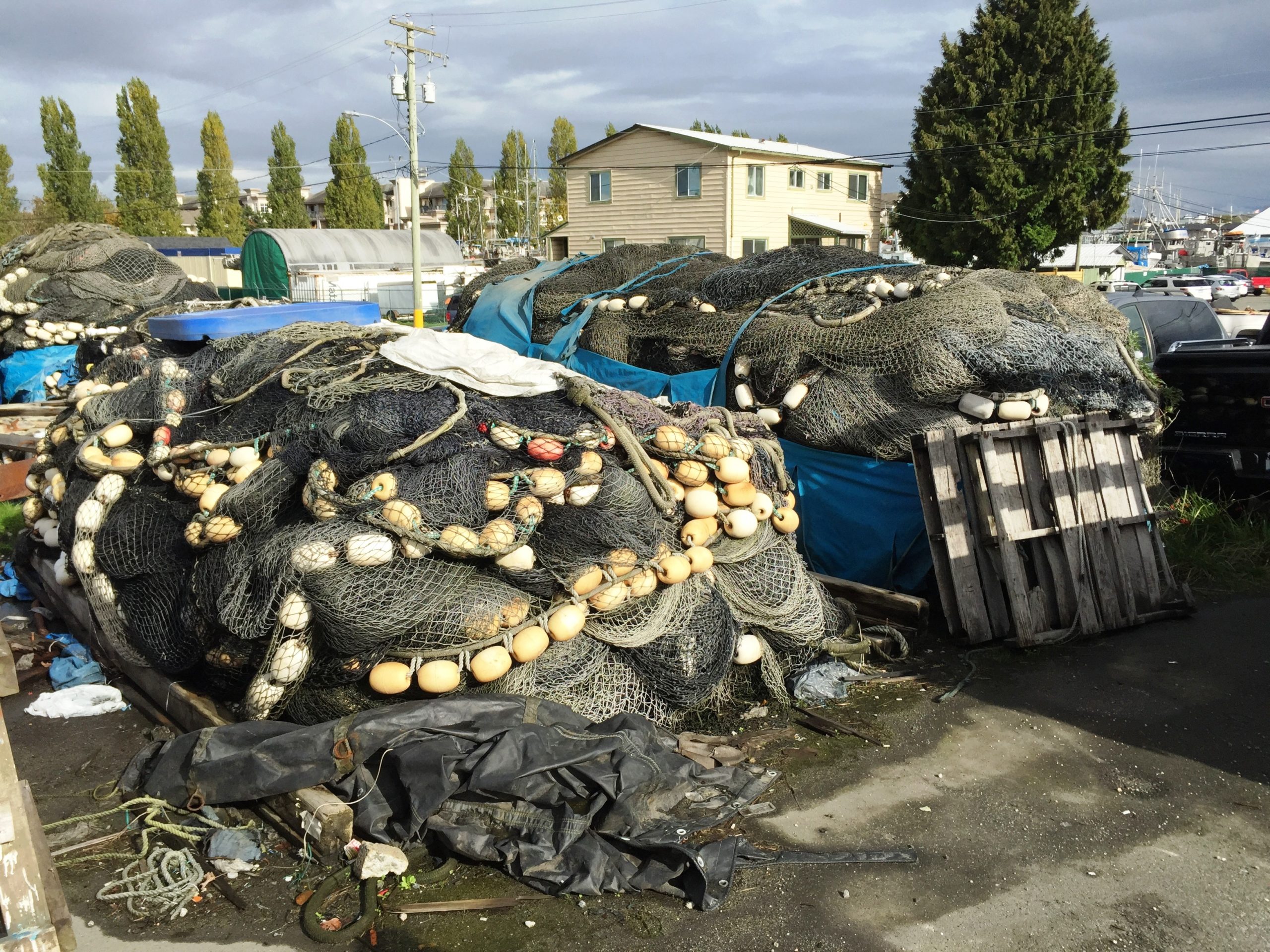 All along the coast, old nets, now commonly referred to as "ghost gear" are discarded and abandoned by fishermen who are unable to pay the hundreds or even thousands of dollars required for their proper disposal. In the past, burying nets in landfills or simply continuing to keep them in inexpensive storage facilities were the most common way to deal with these UV-damaged and ripped heaps of material.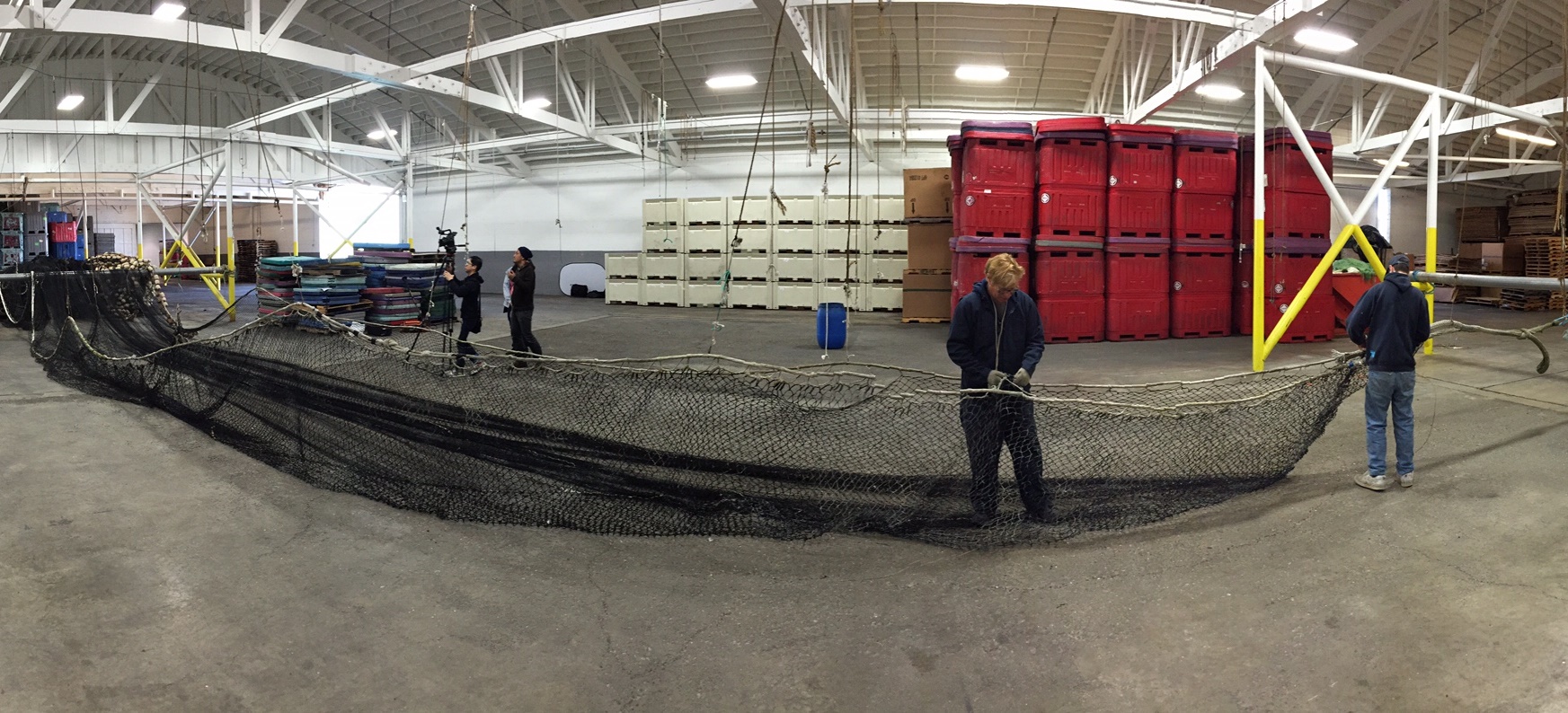 Joel's program encourages local fishers to bundle old netting and rope to be sorted and repurposed into new, sustainable products. Shipping containers are filled with over 18,000 kilograms of Nylon 6 and shipped across the ocean to a recycling facility in Slovenia where regenerated Nylon 6 is manufactured into various products including sustainable carpet tile.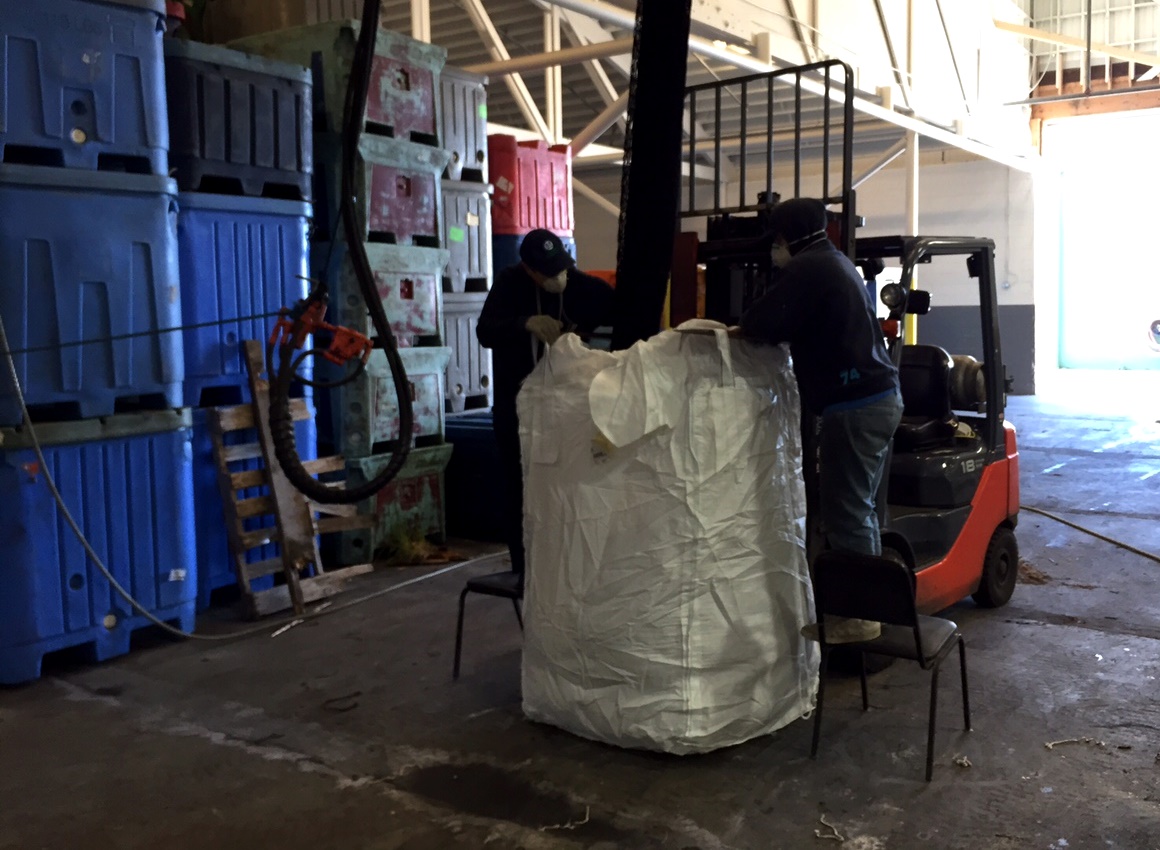 Steveston Harbour has recently joined forces with the Global Ghost Gear Initiative, the first initiative dedicated to tackling the problem of ghost fishing gear on a global scale. Check out our recent blog post to learn more about ghost gear and what you can do to help.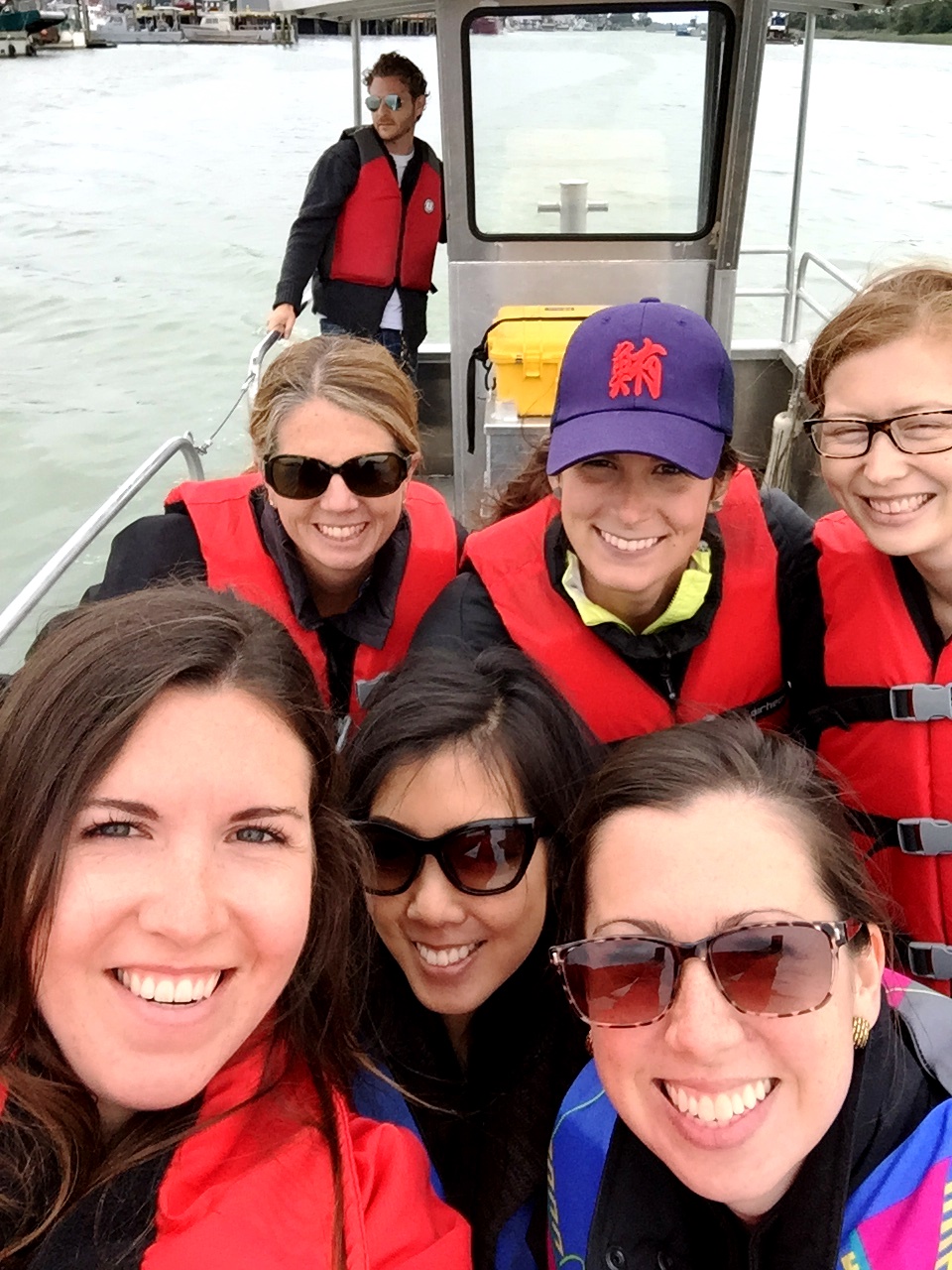 As recent partners of the Global Ghost Gear Initiative, the Ocean Wise team was able to take a tour through Steveston Harbour to see firsthand how this recycling program works, and what else needs to be done to tackle this growing issue. One of the challenges facing the program is that it does not currently have the resources to pick-up old nets from other harbours along the coast, so fishermen have to physically deliver these heavy, bulky nets in order to be recycled. Furthermore, this program cannot recycle other common plastics used in fishing gear, like polyethylene seine nets and polypropylene rope. Thousands of kilograms of these plastics sit in storage while Joel actively seeks economic ways to deliver them to recycling facilities.
Steveston Harbour is also home to a Public Fish Sales Float that allows small fishing vessels to sell whole fish and other seafood products directly to consumers. Open seven days a week, people can venture down to the Fisherman's Wharf to pick-up freshly caught or flash-frozen seafood directly from the fisherman that caught it. The best part? Fisherman are required to list where it was caught, how it was caught, and can only sell seafood they have a current license to harvest, so you know exactly where it's coming from. Check out the Ocean Wise™ website to ensure you're choosing ocean-friendly products.
If you have fish netting at the end of its life or know of any companies interested in repurposing polyethylene seine nets or polypropylene rope, contact Joel Baziuk at [email protected] or 604-272-5539.
Blog post by Deirdre Finn, coordinator for the Vancouver Aquarium Ocean Wise Program.