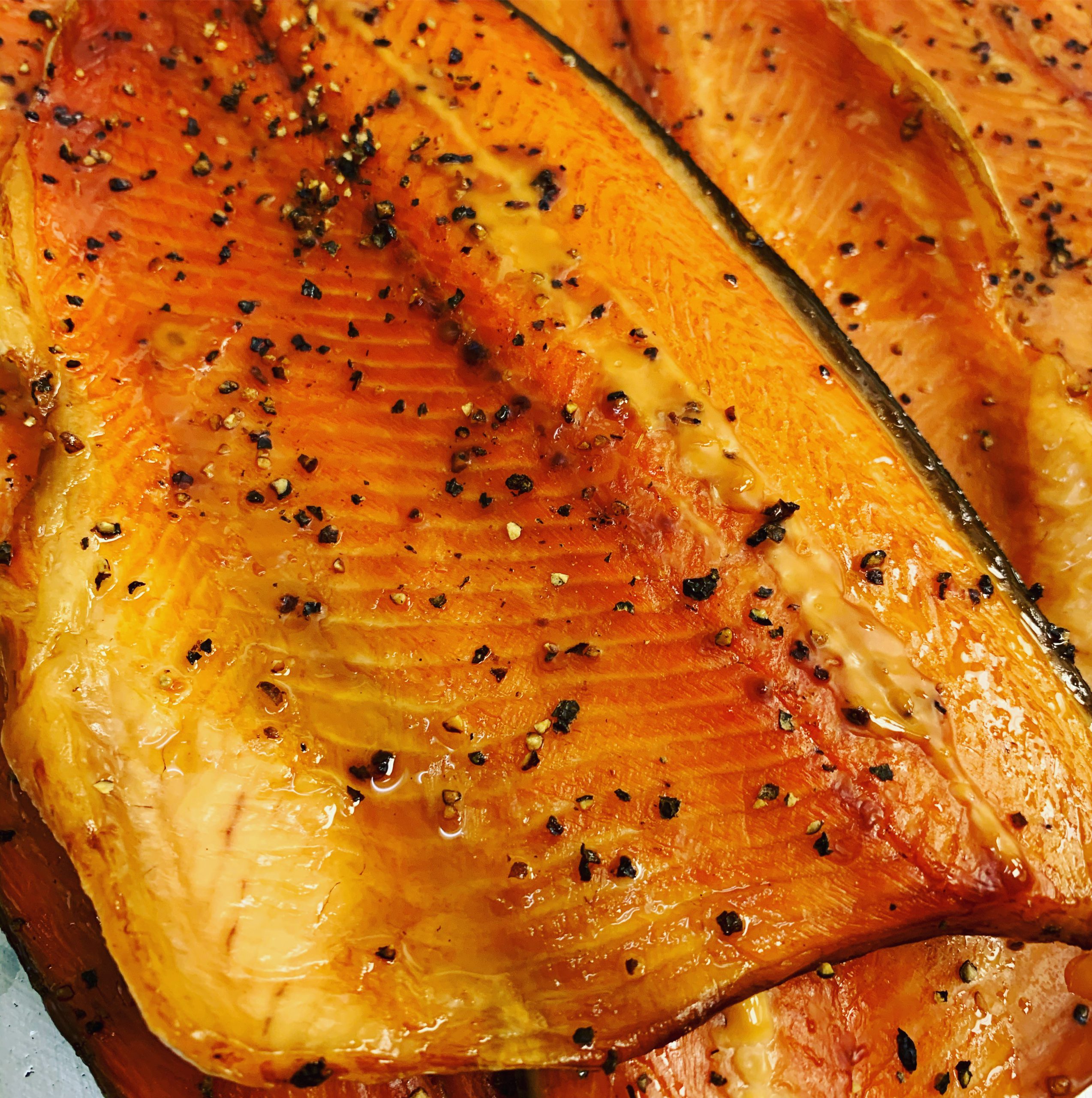 This Fundraiser is Smokin' Hot (and Cold)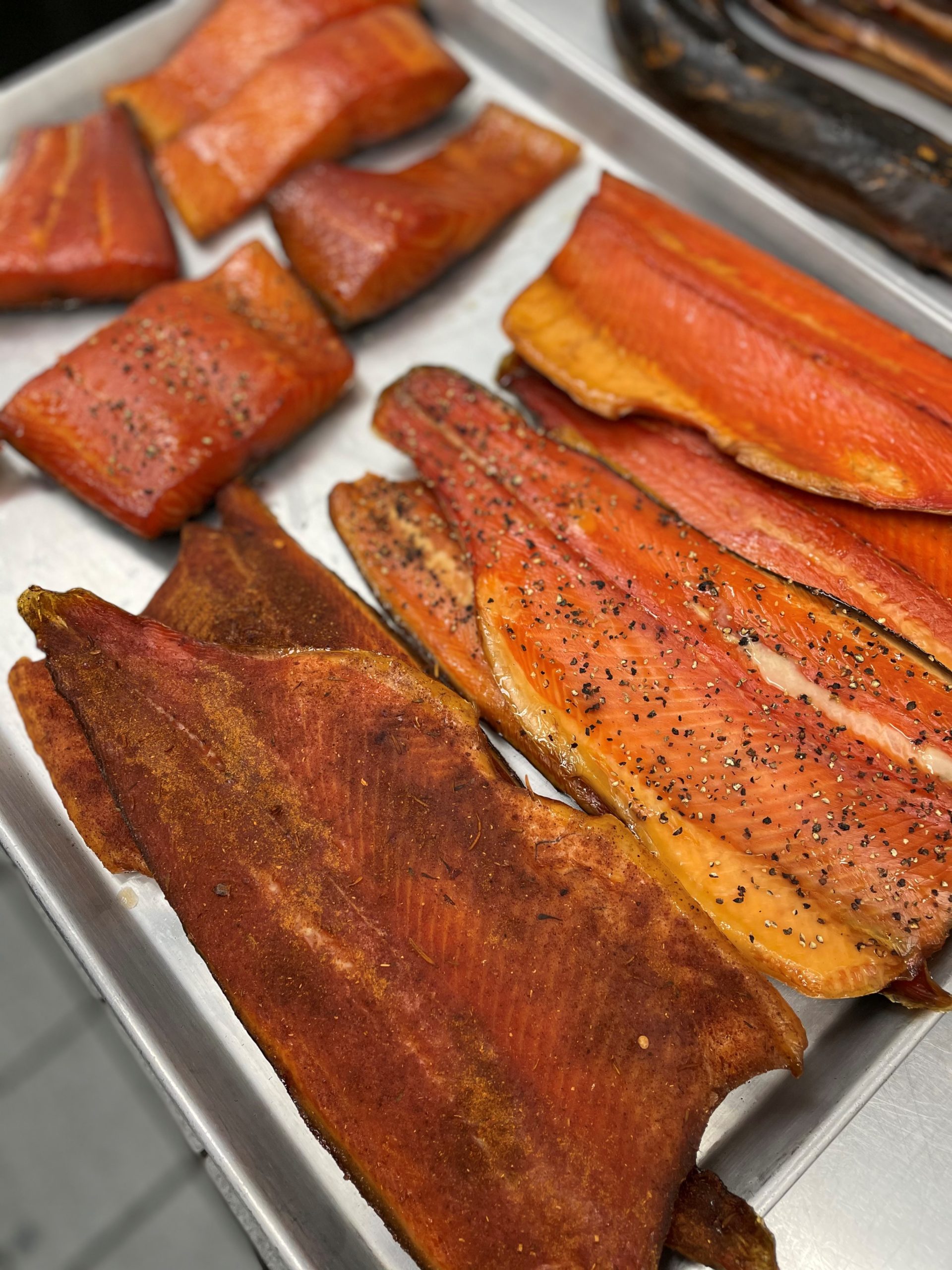 Toronto smokehouse, The Smoke Bloke, is supporting Ocean Wise's two-month Waves of Change campaign to help end overfishing by donating 15% of proceeds from all smoked Ocean Wise recommended seafood sold during June and July to the not-for-profit conservation program.  
Founder and CEO, Mike Taylor, built his reputation (which later became his company name), The Smoke Bloke, in the decade he spent working in kitchens in Canada and Australia. His role as a head chef allowed him to produce all smoked and cured foods himself, until 2014 when he decided to bring his own style of smoked salmon – that he had been perfecting over the previous decade – out of the kitchen and into market.
Today, Mike runs The Smoke Bloke, a high-end smokehouse providing smoked seafood products to restaurants, caterers, and individual customers around Toronto. Mike has also been an actively engaged Ocean Wise Seafood partner of the since joining the program in January 2021.
"I felt joining the Ocean Wise Seafood program was the next logical step in the progression of my business," Mike says, "I have always tried to focus on having the smallest footprint and being as sustainable as my customer base would allow. From the beginning there was a pretty clear line in the sand that I wouldn't cross when it came to sourcing fish and that line has become a bar which we are now looking to raise!"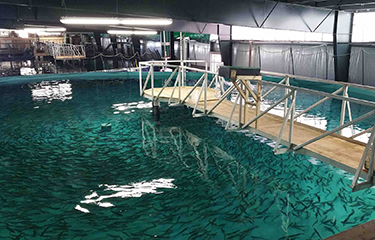 The first thing Mike did when he became a partner was expand his Ocean Wise recommended offerings: adding land-based Cape d'Or Salmon to his smoking repertoire. Atlantic Salmon farmed in Recirculating Aquaculture Systems are particularly sustainable because they eliminate many of the risks associated with farming salmon in the open ocean (escapes, disease transfer, and water pollution through chemical use and waste discharge). Filtration systems remove solid and particulate waste from wastewater allowing it to be reused and recirculated throughout the farm, and biofilters highly limit the use of antibiotics or chemicals.
"Overall the feedback has been very positive," Mike says, "We're proud to watch the sustainable products sales increase as customers learn the benefits of supporting sustainability."  The Smoke Bloke's other Ocean Wise recommended products include cold-smoked Char, Steelhead Trout, and Haddock, and hot-smoked Rainbow Trout.
As part of Mike's leadership in the sustainable seafood movement, he has committed to supporting Ocean Wise Seafood by donating 15% of proceeds from all Ocean Wise recommended products sold during the two-month Waves of Change campaign to help end overfishing.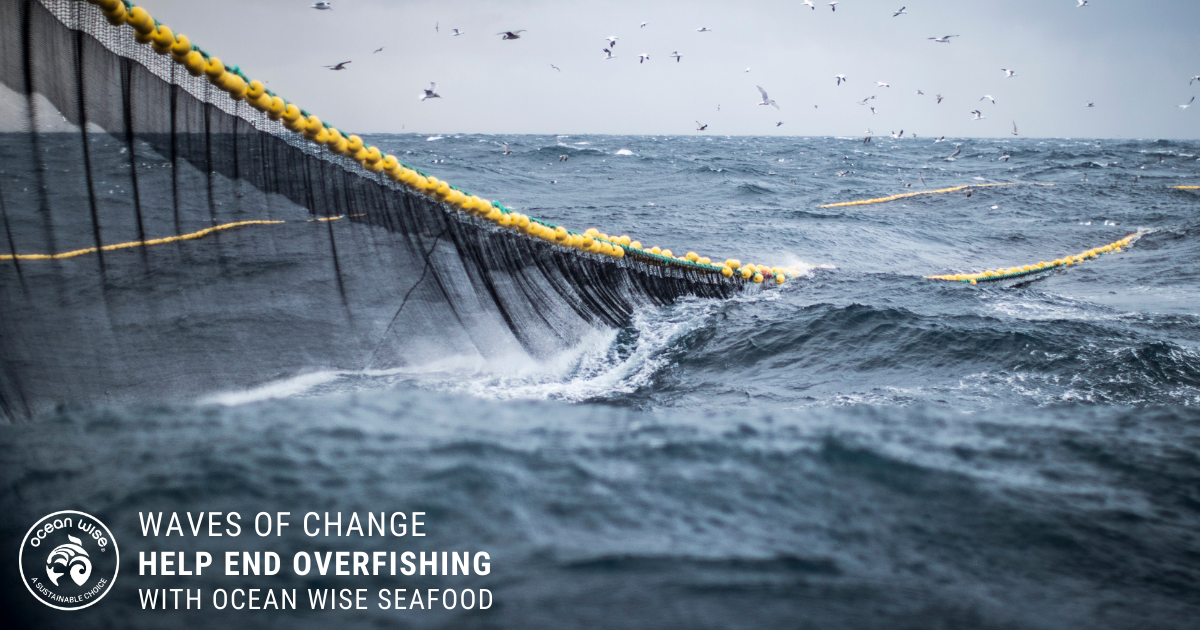 "So many people know so little about how seafood is harvested and seem to be blissfully unaware. They all feel that wild is the best and you are not harming the waterways by supporting wild, but that's not the full truth," Mike says, "Hopefully awareness can be brought to the fact that all harvesting, through farming or wild fisheries, must be done in a way that allows the ecosystems and planet to heal and thrive."
When asked why he thinks sustainable seafood is important, Mike responds, "I feel like this is the same as asking "Why do you feel the oceans and waterways are important?". The world is an ecosystem and needs to be healthy and work in harmony in order for it to function and continue to support life here. Our waterways comprise of so much of our total area on earth I feel it's vital to keep it operating as optimally as we can!"
To learn more about The Smoke Bloke and other partners leading Ocean Wise Seafood fundraisers to help end overfishing, visit the Waves of Change page.
---
Aquablog Written by Erika Bolliger, Accounts Coordinator, Ocean Wise Seafood from interview with Mike Taylor, Founder and CEO of The Smoke Bloke.
---
Overfishing is one of the greatest threats to the health of our oceans, contributing to biodiversity loss, habitat destruction, bycatch of marine species, human rights abuses, and more.
Consumers and businesses are becoming increasingly aware of the impacts of their purchasing behaviour on our oceans. Choosing Ocean Wise recommended seafood relieves pressure on overfished species, supports responsible aquaculture, and ensures that we will be able to continue to enjoy seafood for generations to come.
Join our community of changemakers in June and July and follow along as we share educational resources about the drivers and solutions to overfishing, and highlight the ways in which our incredible Ocean Wise Seafood partners are leading the sustainable seafood movement.
Ocean Wise Seafood is an Ocean Wise initiative that researches and recommends sustainable seafood options that support healthy oceans, lakes, and rivers. With over 3,000 sustainability recommendations based on the most up-to-date research about the performance of fisheries and aquaculture, the Ocean Wise symbol is verification of a sustainable seafood choice.
The Ocean Wise Seafood team works individually with over 750 unique partners around the world, including producers, suppliers, restaurants, and grocery chains, to help them make sustainable sourcing practices a lasting part of their business. Ocean Wise Seafood focuses on supporting partners along a path of continuous improvement towards the ultimate goal of becoming 100% Ocean Wise recommended, while celebrating and uplifting their commitments throughout Ocean Wise's extensive network.
Interested in learning more about how your business can become an Ocean Wise Seafood partner?
Fill out an inquiry on our How to Join page and an Ocean Wise staff member will reach out to discuss your specific sustainability goals and how we can help you reach them.
Together, we will ensure our oceans remain healthy and flourishing for generations to come.
---
Photos – Header, 1, 3, 4, 5: The Smoke Bloke
Photo 2: Cape d'Or
Photo 6: Ocean Wise