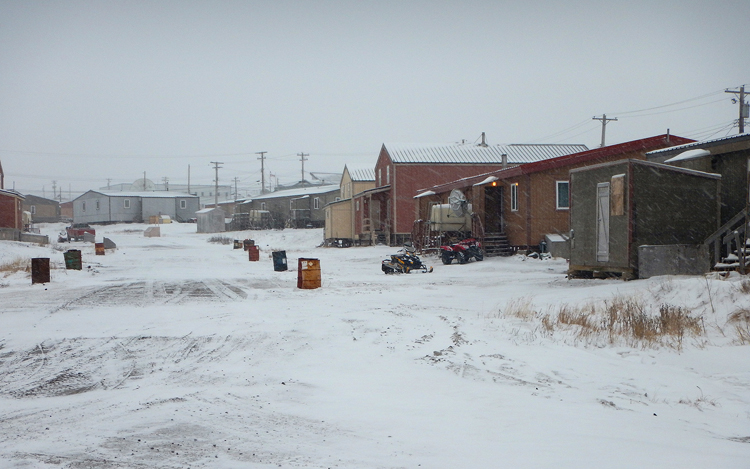 Shedding Light on Life in Northern Communities
I have never been to the Arctic, although growing up in Alberta it almost felt like it sometimes. Perhaps some of you have visited the North, or perhaps you've experienced Prairie winters or been to Iceland, as I have. Perhaps some of you aren't sure you've experienced anything like the Arctic; it is a place that often seems distant and unknowable.
As a staff member here at the Vancouver Aquarium, I've been given the opportunity to learn about the Arctic through not only our displays and educational programs, but also from the first-hand experiences of coworkers who have travelled there.
The first time Aquarium staff went to the Arctic was in 1968. I wasn't alive to speak with that team when they returned, but I've been able to talk to seven different staff members who have been there more recently as part of a new Aquarium program called Northern Spotlights.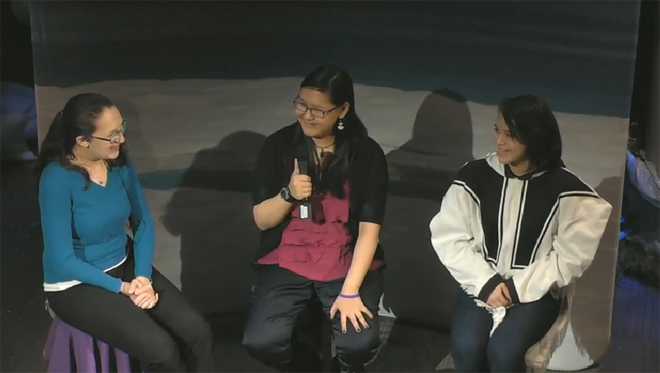 These talk show-style interviews with our experts, which are streamed live and archived online, are a chance for me to learn about their experiences, impressions, research and work in the Arctic. But are still "southerners" (how the people from the Arctic see us Vancouverites). So what of the perspective of a Northerner?
I spoke to two Northerners as part of Northern Spotlights — Coral from Kugluktuk, Nunavut, and Mia from Cambridge Bay, Nunavut. It was pretty special for me to see Mia again. She had come to the Vancouver Aquarium before as part of Ikaarvik , a project that connects Arctic communities and their youth populations with scientists looking to do research there.
This time Mia came to Vancouver to talk about Ikaarvik in the 2015 Arctic Net conference. As part of the conference, other youth participants including Coral had arrived alongside elders and leaders from other Arctic communities. This also gave us the opportunity to catch up. Though time was short, we made the most of it, and had a lot of fun.
What really struck me was seeing how much energy and passion these two have about their homes, their communities and their culture. I really enjoyed speaking to them (both on camera and off) about how their lives as northerners are sometimes misunderstood by southerners, or portrayed differently than they actually are. For instance Coral gave a demonstration of Inuit jigging, a common pastime in Kugluktuk, and Mia spoke about the problem northern communities are having with disposing their garbage.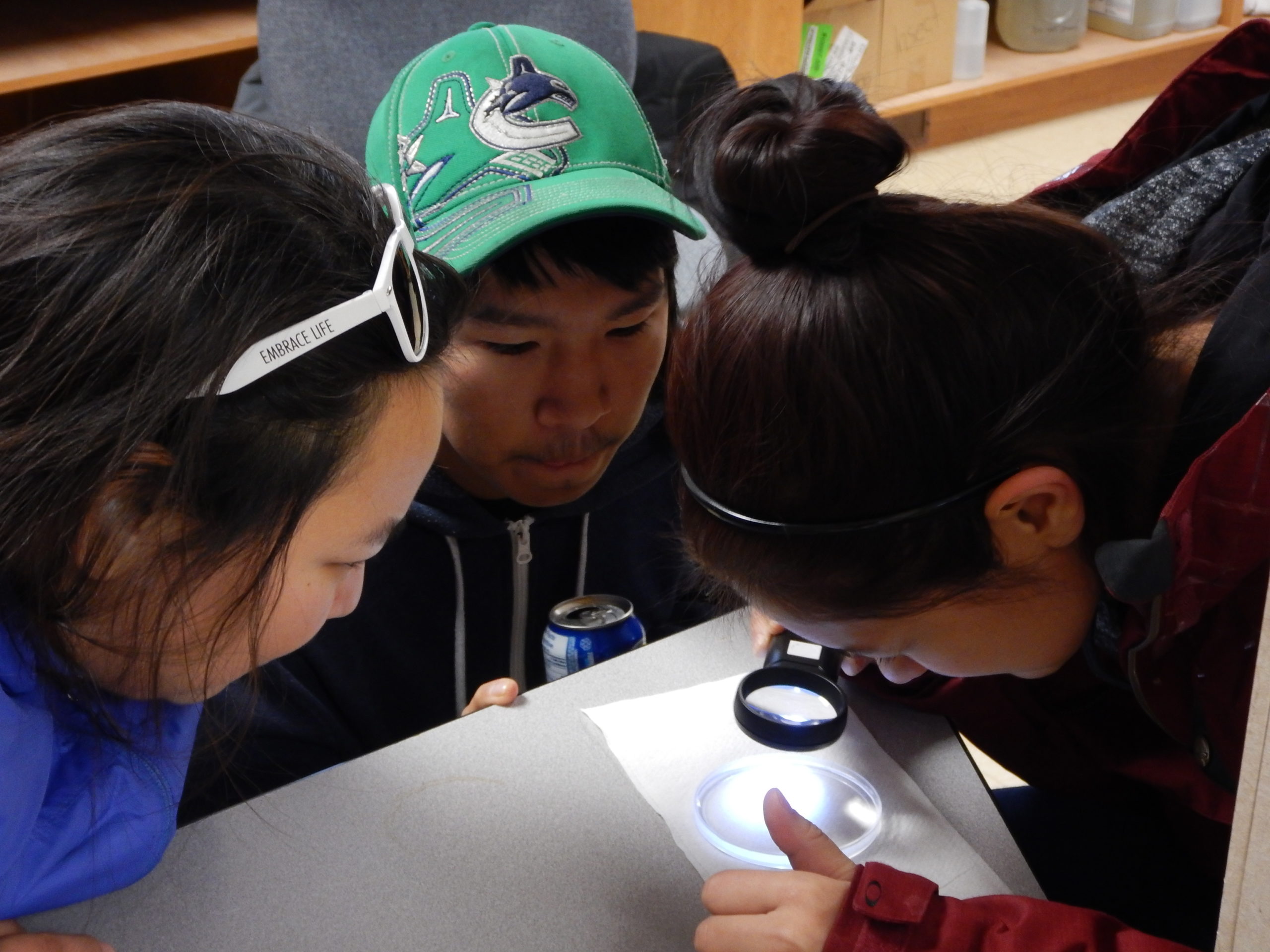 Hearing about what these young women hope for for their communities, particularly for their fellow youth, is truly inspiring. I really would like to see a future where relationships with these communities continue to become stronger so that those of us in the South better understand the North. Once people have come to appreciate these communities and areas, as I've started to, I can see how we can all work together to help empower northerners to protect their home, land and culture.
After all these interviews, I feel I've discovered a more complete view of the Arctic – but I've also seen that everyone's experience is naturally quite unique. They have to be.
Everything I've heard certainly makes me want to see the Arctic and discover my own story with the North. How about you?
Blog post by Keely Langford, Vancouver Aquarium interpretation specialist and host of the Northern Spotlights Talk Show. Find a list of all upcoming Northern Spotlights Talk Shows and archived interviews online.
To learn more about how climate change is affecting Canada's Arctic — and what you can do to help — visit vanaqua.org/ournorth.