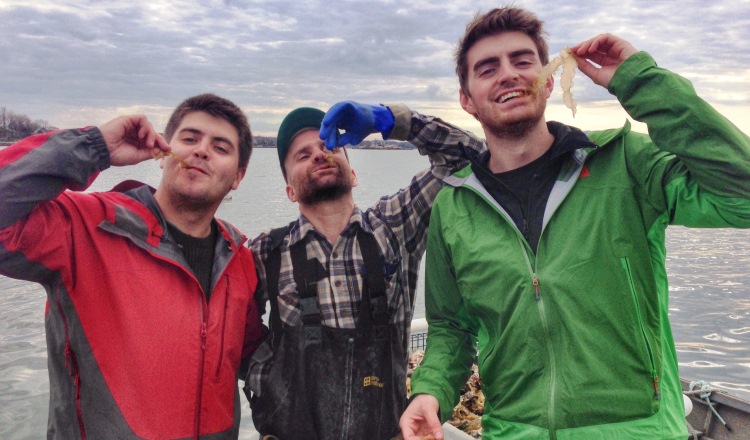 Seaweed: The Most Sustainable Seafood on the Planet
For many Canadians, seaweed is not a common seafood choice. Besides sushi, seaweed and kelp (a type of seaweed) can be difficult to find in local supermarkets or restaurants. Perhaps if more Canadians knew how healthy and tasty seaweed can be and were made aware of the environmental benefits of seaweed farming, "sea vegetables" would quickly become a staple part of our diets.
I never fully appreciated how amazing seaweed is until last summer when my brother and I had the opportunity to visit a very unique aquaculture operation in Long Island Sound, Connecticut called Thimble Island Oysters.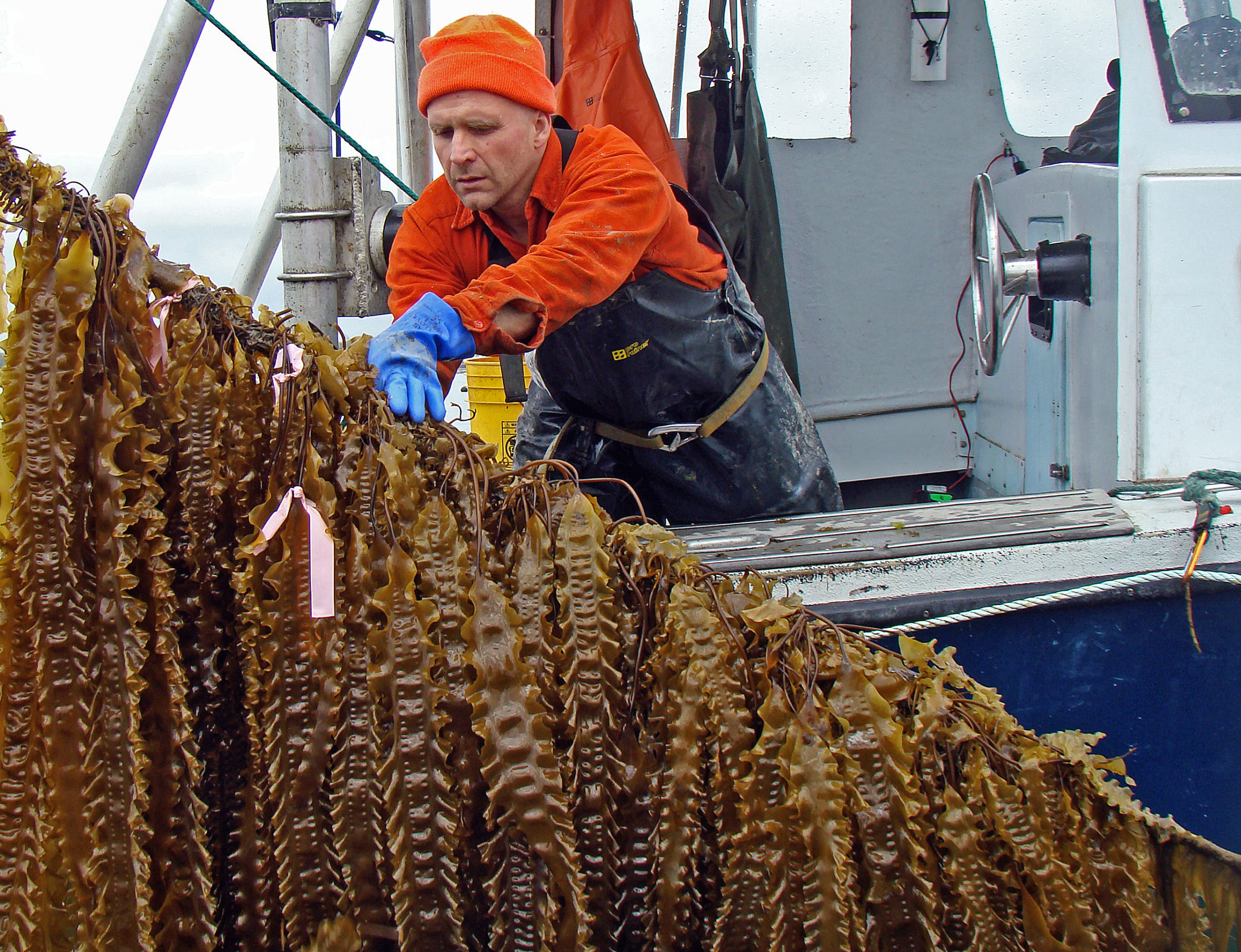 What makes Thimble Island Oysters so special is that the farm operates like its own ecosystem. Owner Bren Smith uses the entire water column to grow seafood raising sugar kelp, mussels and scallops on suspended long lines above cages of oysters and clams on the seafloor.
Unlike land-based vegetable farms that require large amounts of fertilizers, land and freshwater, seaweed and shellfish require no inputs to grow. All the species he raises survive off nutrients and food naturally found in the water column. But Thimble Island Oysters does more than just grow food; it has also helped restore the local environment by providing structure for marine life and cleaning the water. Seaweed and shellfish act as water filters drawing out nitrogen from the water column and helping to slow the build of algae blooms and oxygen depleted dead zones.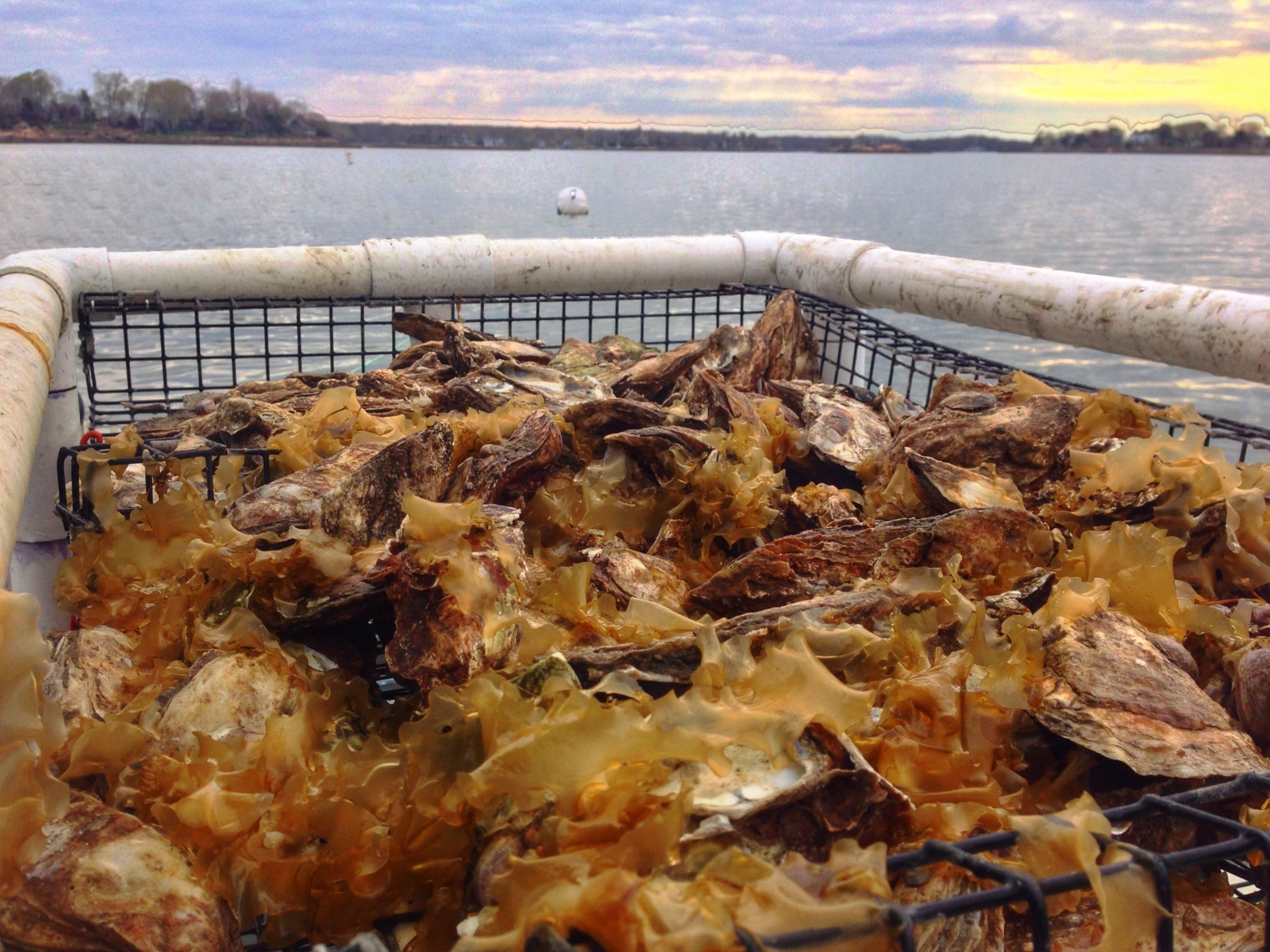 In coastal areas where the water is too polluted to grow seaweed for food, seaweed can be used to soak up heavy metals like mercury from the water and then be converted into biofuels. Kelp is one of the fastest growing plants in the world and is capable of producing over 7,500 litres of biofuel per acre annually. That's five times higher than the ethanol produced by corn and up to 30 times more per acre than soybeans!
Some kelp species can absorb about five times more carbon than land based plants, making these farms a potential tool in the battle to slow climate change and ocean acidification if farms were expanded on a massive scale.
Looking for the next "superfood"? Some species of seaweed have more vitamin C than citrus fruits, more vitamin D than milk, more iron than red meat and more protein than eggs and soybeans. Eat just one gram of seaweed and your daily iodine needs are taken care of. For those of you looking for Omega-3s you should know that fish don't create Omega-3s, they get them from plankton, algae and seaweed. You can get these nutrients and fatty acids from the same source as fish while also taking pressure off of wild fish stocks at the same time. There are over 30 species of seaweed commonly eaten around the world and all of them can easily be added to salads or used as a substitute for green vegetables in just about any dish you can imagine.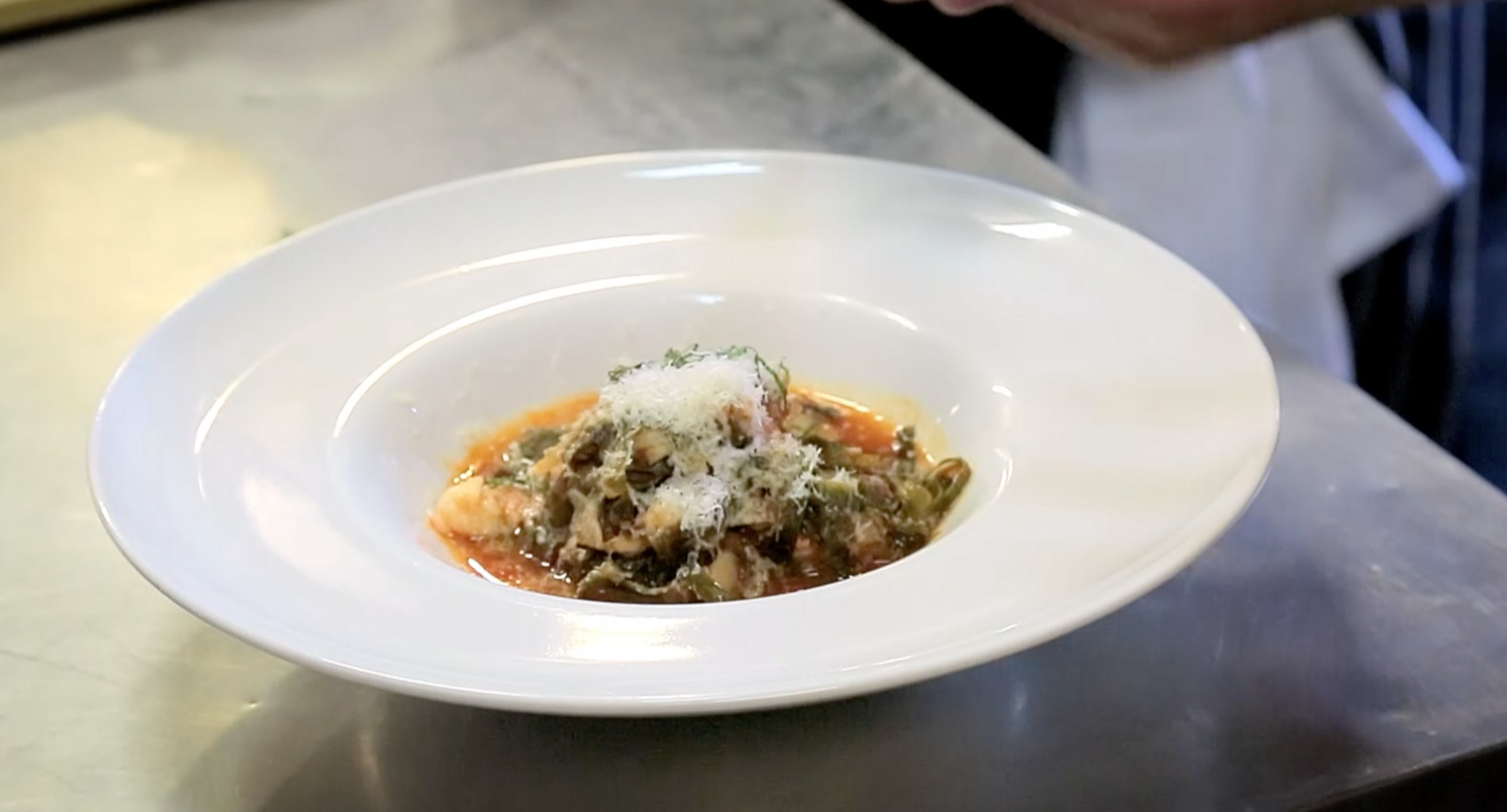 Seaweed farming is also economically productive. Across Asia seaweed farming produces food for millions of people and supports an industry worth over six billion dollars. Canada has longstanding and growing seaweed industries on both the West and East Coasts, but much of the seaweed grown here is either exported or used to produce cosmetics and fertilizers. There is tremendous potential to grow more seaweed in Canada for food, but that will require increased demand from people becoming more aware of seaweed's tremendous health benefits.
Seaweed is so sustainable that all species of seaweed grown anywhere in the world are Ocean Wise™ recommended. Farmed seaweed not only requires zero inputs and puts zero pressure on wild marine life, it also actively restores ecosystems. What could be a more sustainable seafood choice than that?
Look for seaweed in an Asian supermarket near you. Most carry a wide range of domestic and imported seaweed products.
Guest post by Alex Mifflin, the co-host of the award-winning eco-adventure TV series, The Water Brothers, exploring the world's most important water stories. The third season airs Tuesdays at 7 p.m. from April 7 to May 19 on TVO and at www.thewaterbrothers.ca. Their episode "The Least Deadliest Catch" about sustainable seafood and their visit to Bren Smith's seaweed farm is available here: thewaterbrothers.ca/the-least-deadliest-catch/