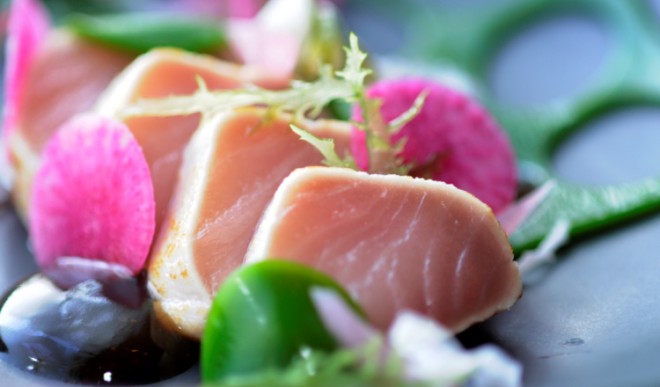 Sailing into a Sustainable Future with Localize
Ensuring you are making a healthy and sustainable choice for our oceans when it comes to buying seafood can be difficult. Without the proper information about where your food is coming from, how can you know for sure that you are purchasing sustainable seafood? Most seafood is caught out in the open ocean and you don't always know where it's coming from, how it's caught or what species it is. The Ocean Wise logo on seafood items makes it easier for consumers to pick out sustainable seafood options at grocery stores and in restaurants. However, since seafood is a global market, the seafood you're buying isn't always necessarily local.
This is why Ocean Wise has partnered up with Localize, an in store labeling program which helps to answer the question "Where is our food coming from?" By working together with Localize, we will be highlighting both sustainable and local seafood options on the store shelf with co-branded labeling. With the Localize score, consumers will have a quick measure of how local that seafood is relative to the store they're shopping in. These days most people are disconnected from their seafood. These new story labels will bring a face and a name to the fisherman that caught your fish bringing you one step closer to where your food comes from. We want to make the origins of your seafood more transparent and reward those who responsibly harvest and handle your catch. Starting this month, Shoppers at Country Grocer stores across Vancouver Island will find these co-branded labels that allow easy identification of local, sustainable seafood options in store.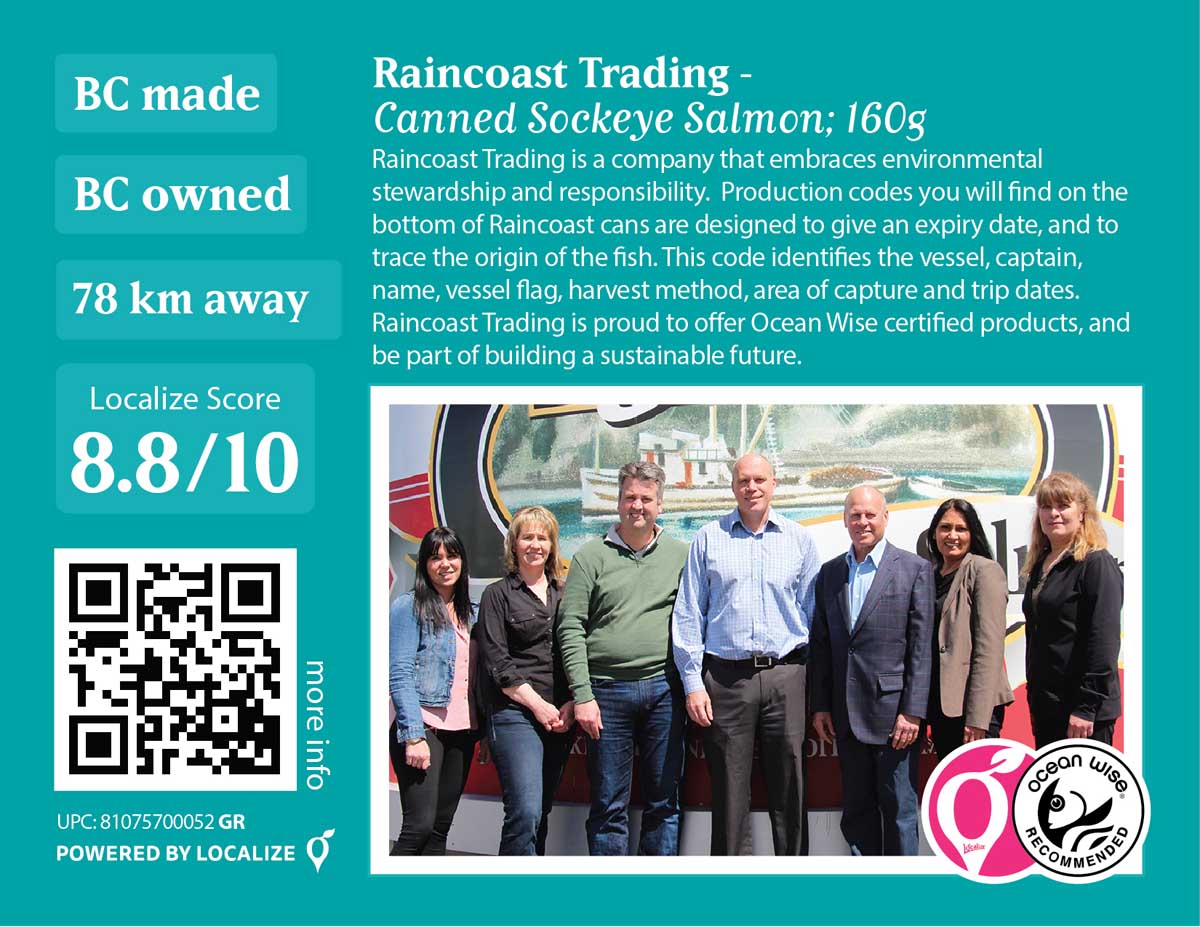 Together, we are determined to provide consumers with transparent, traceable information. We want to support local fisheries and help them continue their sustainable practices. We're excited to announce our partnership with Localize as we work together towards providing easier access to local and sustainable seafood to Canadians across the country.
Localize uses shelf labels to empower shoppers with information on the who, what, where and how behind the products they buy. We work with food producers to bring the story behind the food we eat to grocery store shelves, helping shoppers make quick, easy, and educated local food choices. www.localizeyourfood.com 
Overfishing is the single biggest threat our oceans face today. With more than 675 partners across Canada, Ocean Wise makes it easy for consumers to make sustainable seafood choices that ensure the health of our oceans for generations to come. The Ocean Wise symbol next to a seafood item is the Vancouver Aquarium's assurance of an ocean-friendly seafood choice. www.oceanwise.ca.