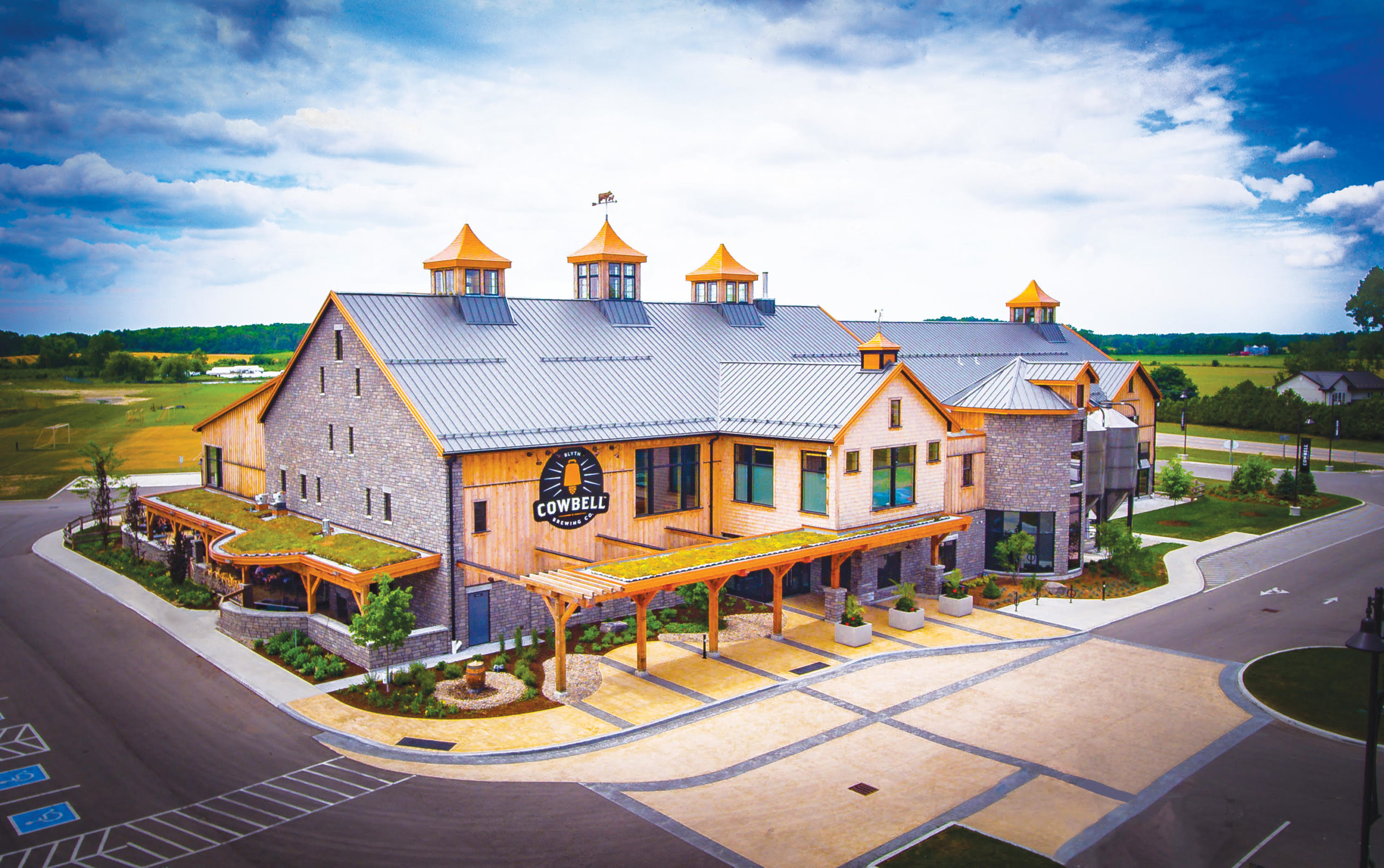 The Ocean Wise Seafood program is ringing with excitement to welcomeCowbell Brewing to our growing family of partners! Sustainability and social ethics enrich every aspect of Cowbell's destination brewery, from their impressive beer-making system to the local and sustainable sourcing of their menu items to the infrastructure of the Cowbell Farm.
Cowbell Brewing is a destination brewery located in Blyth, Ontario. Cowbell is made up of a state-of-the-art brewing facility, gorgeous event space, and their restaurant, Cowbell Kitchen. Chef Tony Anderson designs the menu for Cowbell Kitchen with a focus on local and sustainably sourced ingredients. In fact, 75% of all the food offerings on the menu are sourced from within Huron County. This reduces the need for transportation, bulk cold storage and bolsters local producers. Cowbell Kitchen delights with fresh farm to table meals, highlighting the variety of products available locally.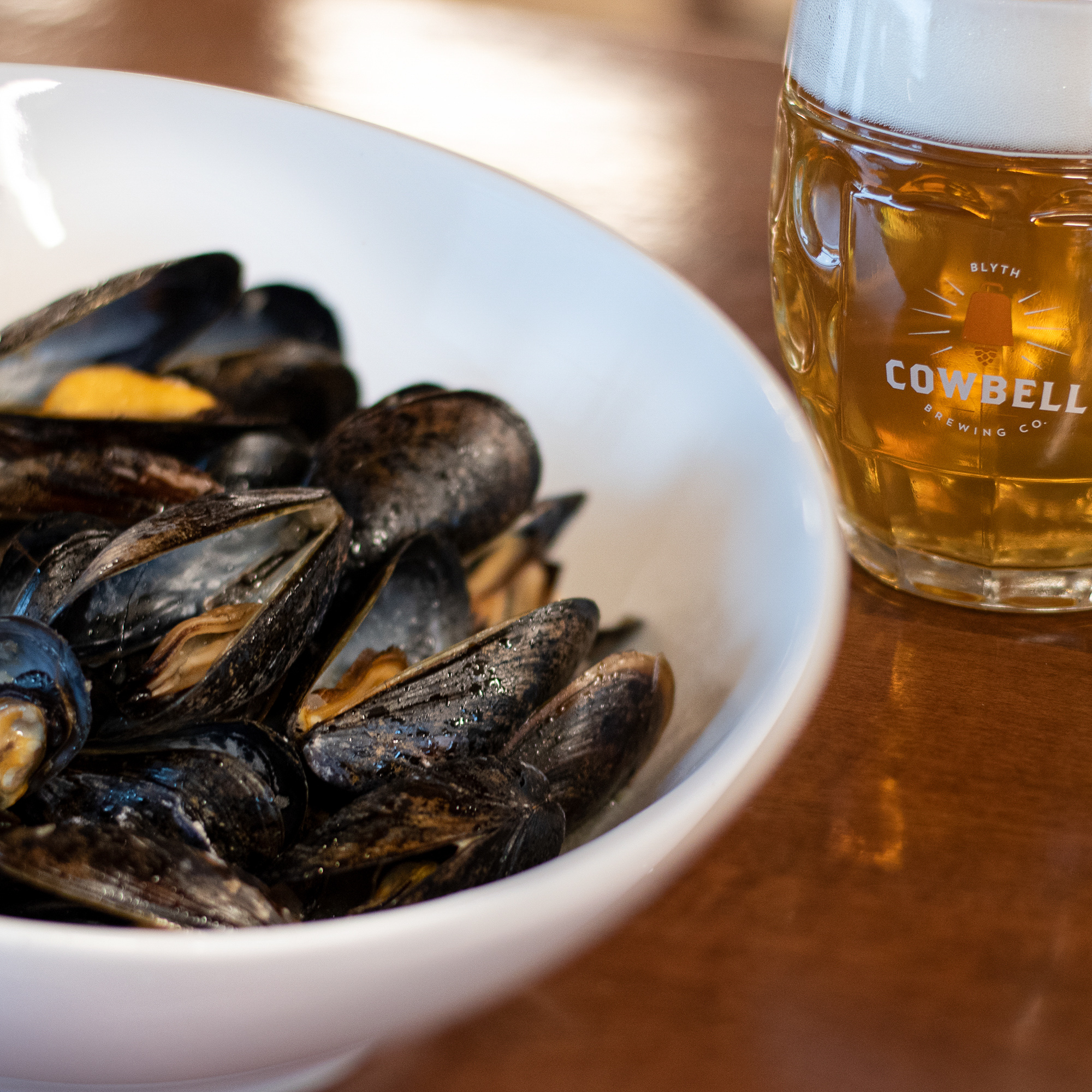 Cowbell works closely with the Ocean Wise Seafood staff and Ocean Wise supplier partners to source sustainably harvested seafood, such as their smoked Ontario trout or cultivated PEI mussels. Ocean Wise recommended seafood ensures the source populations are healthy and resilient, there is a strong and adaptive management plan in place, and the harvesting methods have limited negative impacts on other species or habitats. Choosing Ocean Wise recommended sustainable seafood is one way anyone can support oceans, lakes, rivers and aquatic life.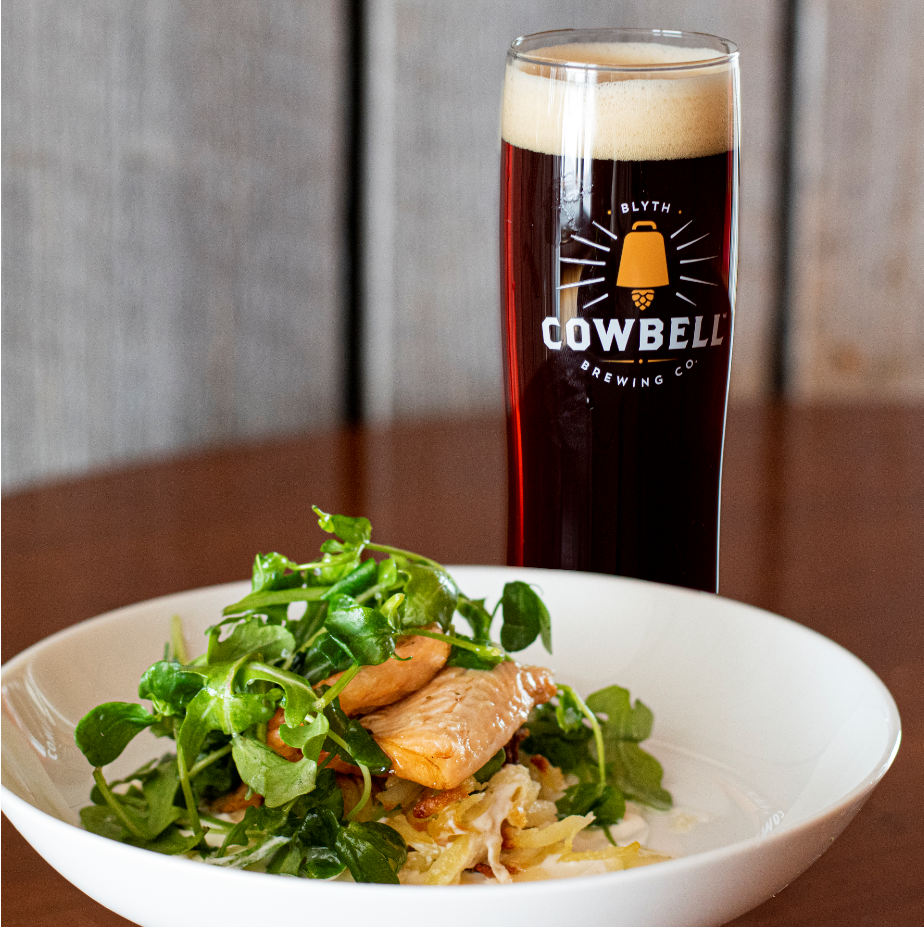 This new Ocean Wise Seafood partnership adds to Cowbell's growing list of initiatives, including:
Using North America's first rectification boil system, increasing kettle efficiency by 80% to produce more beer, in less time, using less energy and less water.
Offsetting their carbon emissions through on-site reforestation projects, planting 17,000 native trees.
Cowbell is the world's first closed-loop brewing system: sourcing and treating 100% of its product and cleaning water on-site as well as treating 100% of its wastewater on-site before releasing treated water back into the ground to filter back into the local aquifer.
Cowbell rigorously monitors its water to beer ratio and has achieved a world-class 3.5:1 ratio. (The industry standard water to beer ratio is 10:1).
Cowbell's building design was recognized by the Canadian Building Awards and the Sustainable Forestry Initiative; The 650 Canadian Douglas Fir timbers selected for the building structure were sourced from sustainably managed forests in British Columbia and for each tree harvested, three more were planted in its place.
The Ocean Wise Seafood program is excited to collaborate with Cowbell Brewing to support their diverse sustainability initiatives into the future.
Interested in partnering with the Ocean Wise Seafood program? Learn more.
---
Blog contributed by Ocean Wise Seafood Program Assistant, Erika Bolliger.