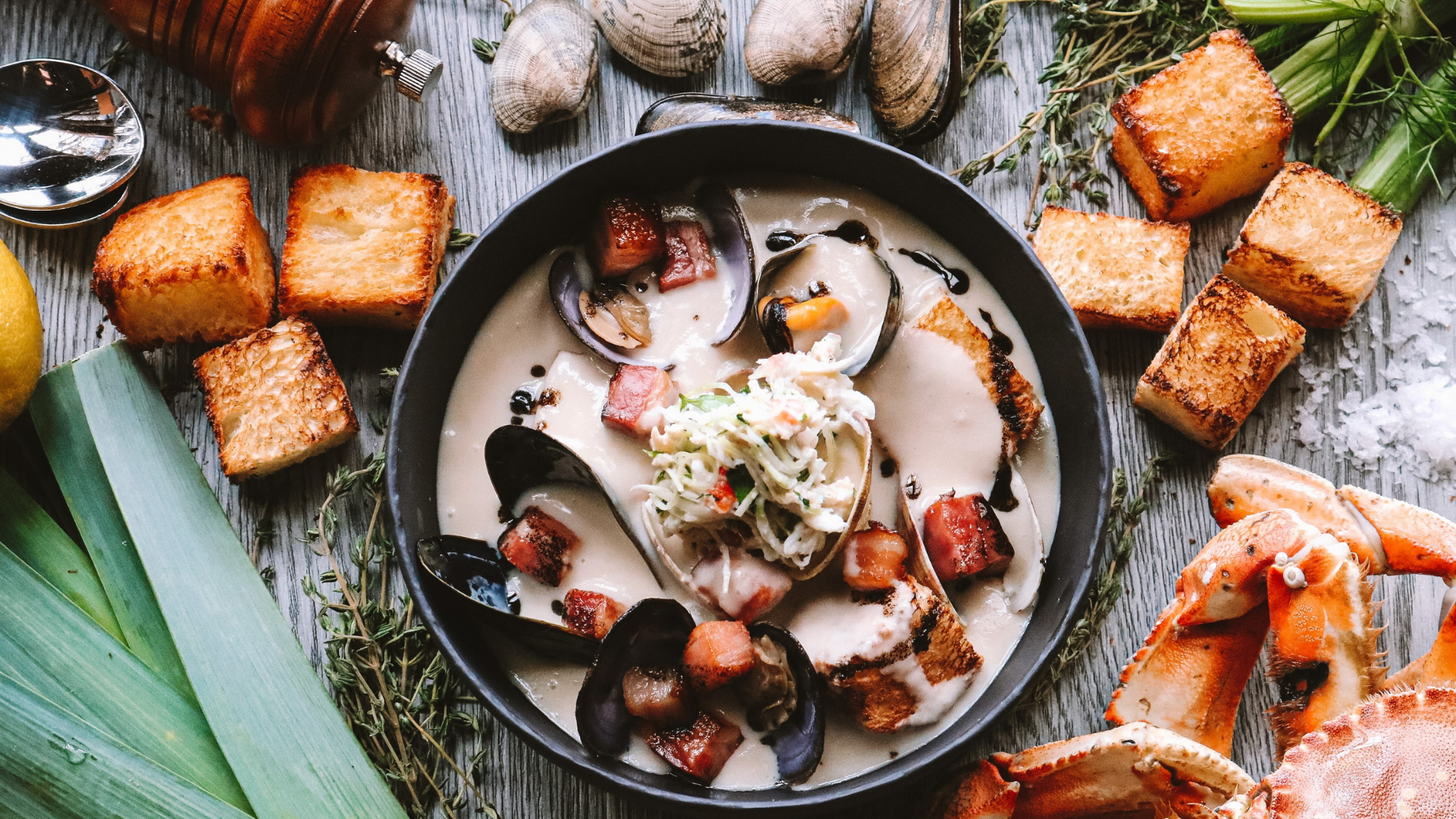 ONE MORE WEEK TO CHOW DOWN IN SUPPORT OF OCEAN WISE SEAFOOD!
When the National Chowder Chowdown Festival launched on the first of February, we weren't sure what to expect. This annual fundraiser for our non-profit conservation program, completely reimagined this year due to restrictions on gatherings due to the COVID-19 pandemic, has been a major focus of the Ocean Wise Seafood team over the past few months. If it weren't for the pandemic, we would probably be spending the week running around getting equipment secured for the in-person events, filing forms and licenses, and getting ready for a night of chowder and local brews.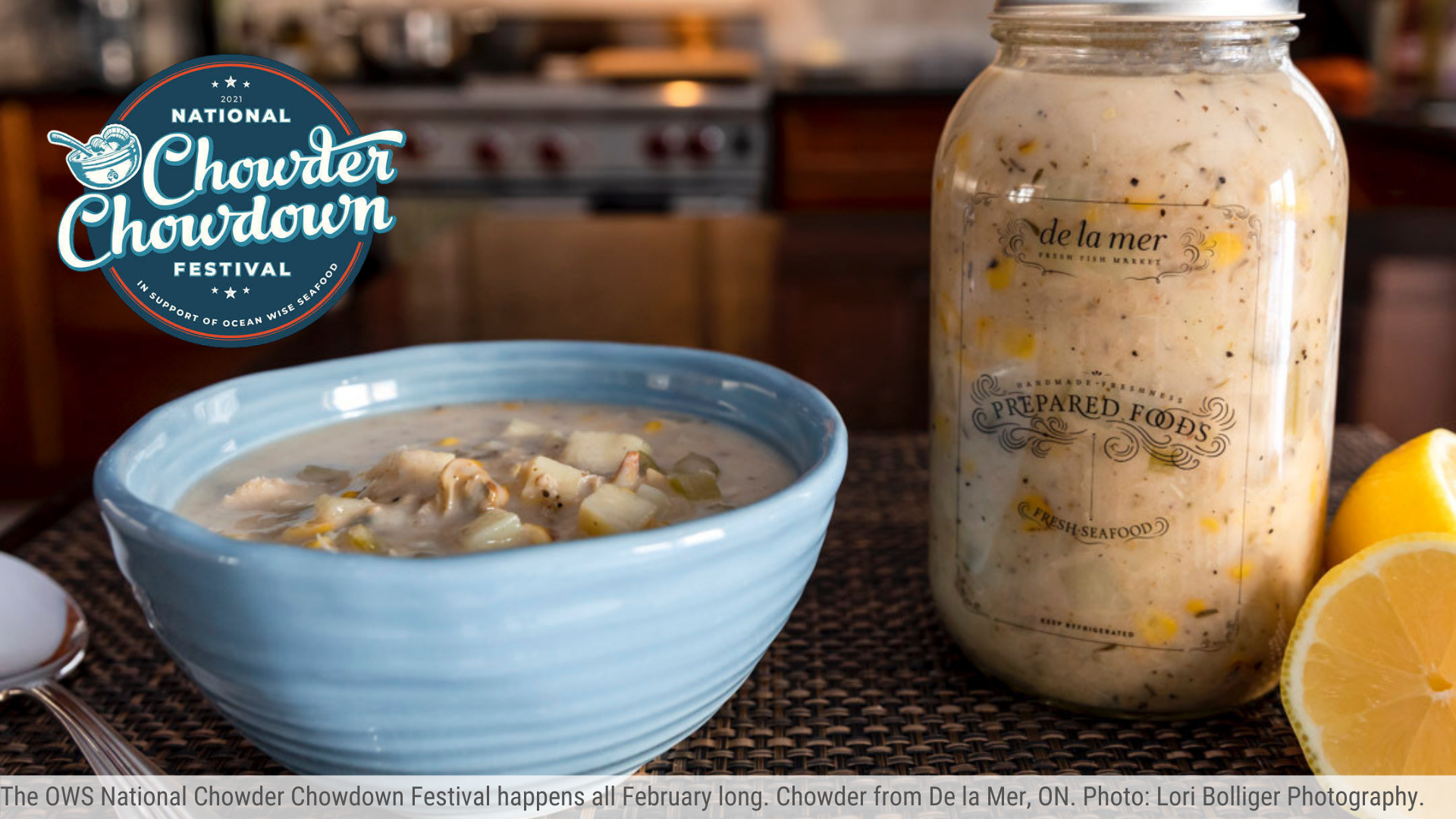 Last year, when it became clear that an in-person event was not feasible, our team started brainstorming how we can adapt the event to continue celebrating sustainable seafood and raise funds for our non-profit conservation program, while supporting our restaurant partners who have been particularly hard-hit by the whirlwind of closures and restrictions over the last year. How can we engage our partners across the country in a COVID-safe way? Do our partners even want to participate?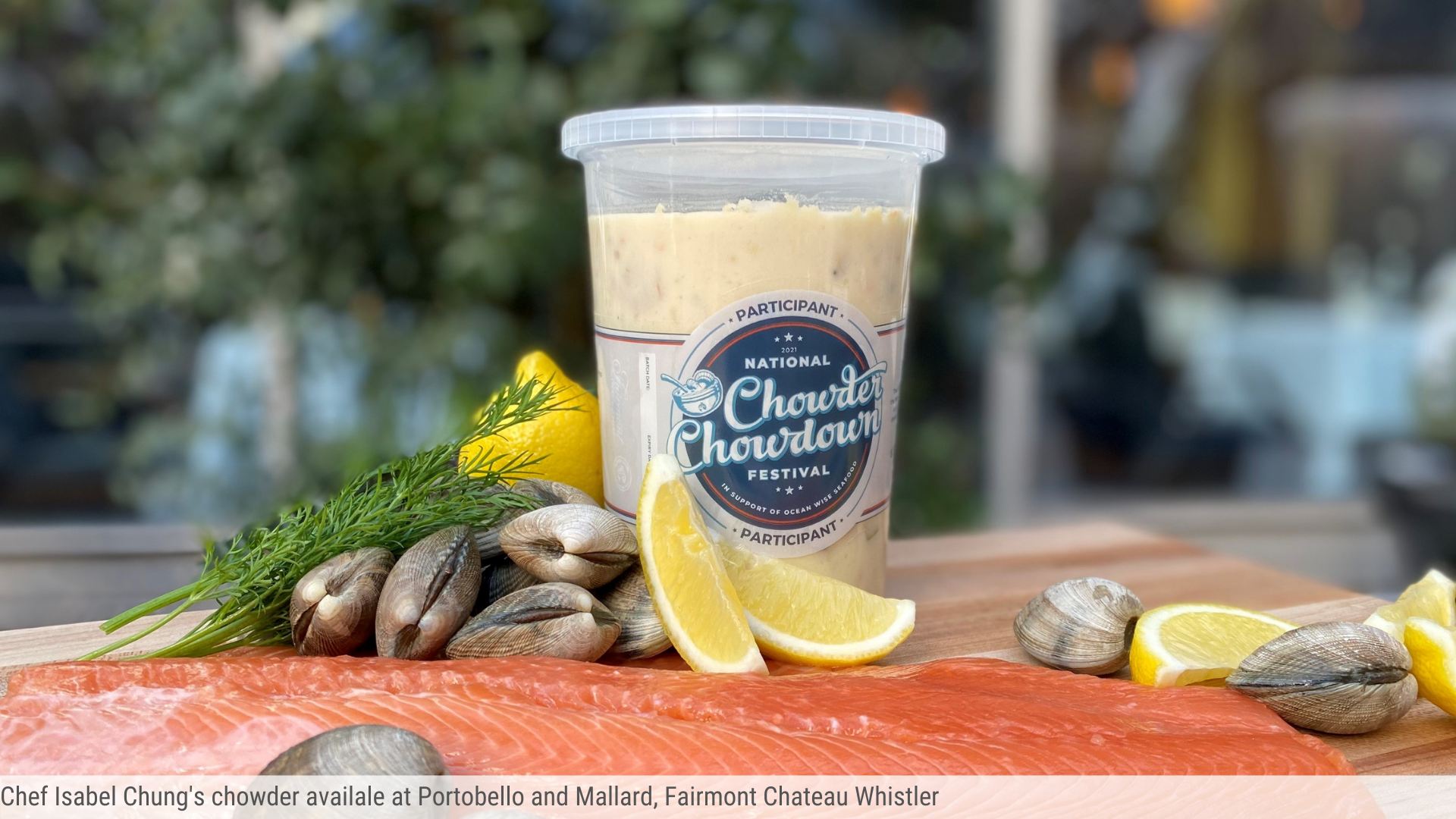 By the time the festival kicked off February 1st, we had confirmed 55 participating locations across the country, surpassing our original goal of 50. We realized that this new format of a month-long national festival allowed our signature fundraiser to be more inclusive of our diverse partners – not only in geography, but in partner type. Our traditional Chowder Chowdown events were heavily focused on featuring chefs and restaurant partners within the metropolitan area of the event (e.g. Vancouver and Toronto, for the 2020 event).
This year, we have partners participating from Prince Rupert and Vancouver Island, all the way to Summerville, Nova Scotia. We've also welcomed non-restaurant partners including seafood suppliers such as Intercity Packers and Organic Ocean, e-retailers such as Fresh City Farms and Fresh Prep, and seafood markets like Codfathers Seafood Market and De la Mer. We've also partnered with seven beverage sponsors who are donating partial proceeds from their beverage sales throughout the month of February.
Support for the Chowder Festival has been incredible; our media sponsors Daily Hive, Global BC, and CKNW have been amplifying our mission to new audiences. Our eight Chowder Ambassadors across Canada – influences, bloggers, and foodies – have been sampling and reporting their favourite chowders to followers. Festival Sponsor Tito's Vodka committed a generous $5,000 and Festival Supporters Centennial Foodservice and Fresh Prep have each committed $2,500 donations in support of the Ocean Wise Seafood program.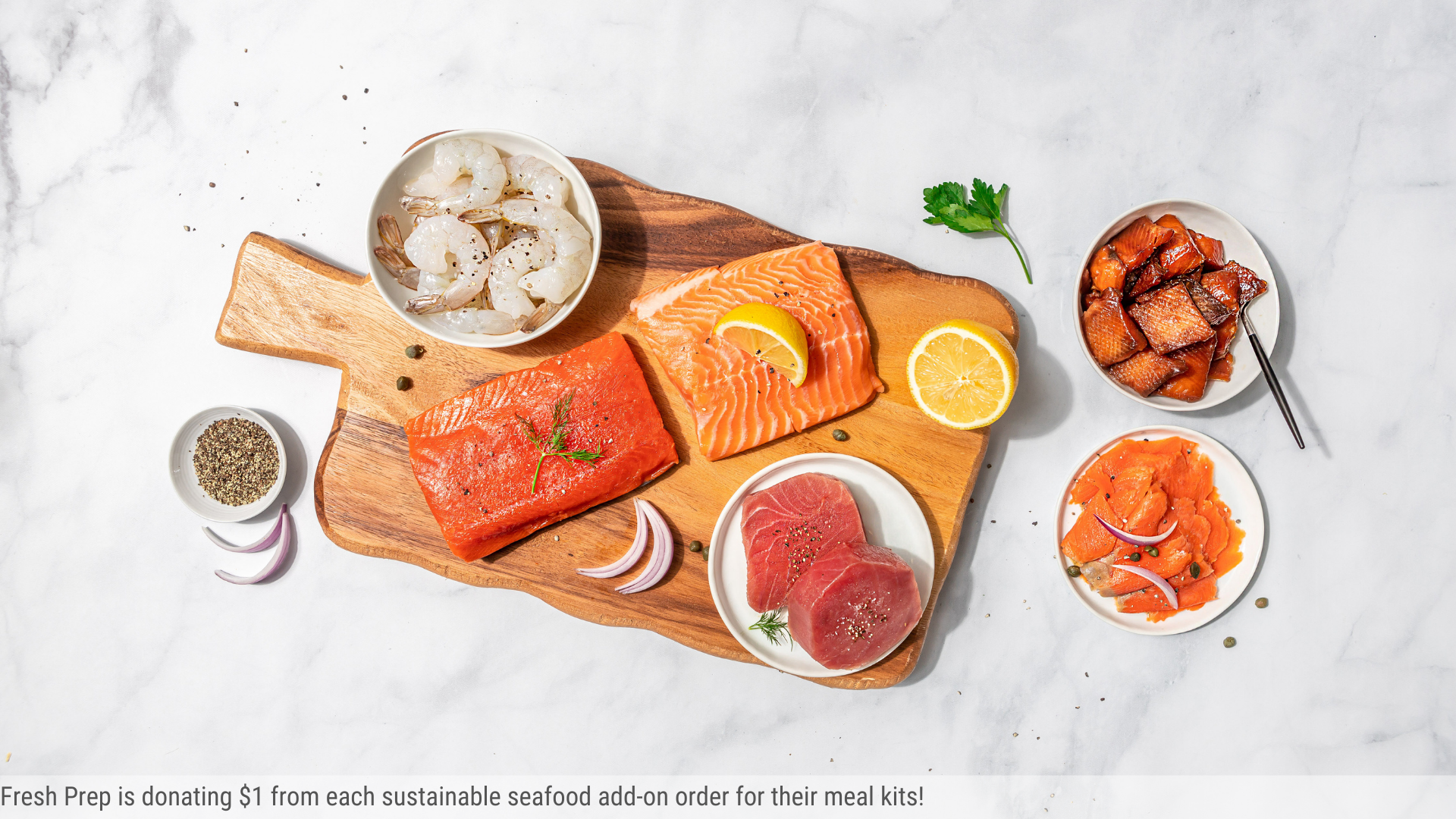 It's been incredibly humbling to see so many of our partners, near and far, step up to participate in this festival despite all the uncertainty and challenges they face every day, and come together to support the sustainable seafood movement.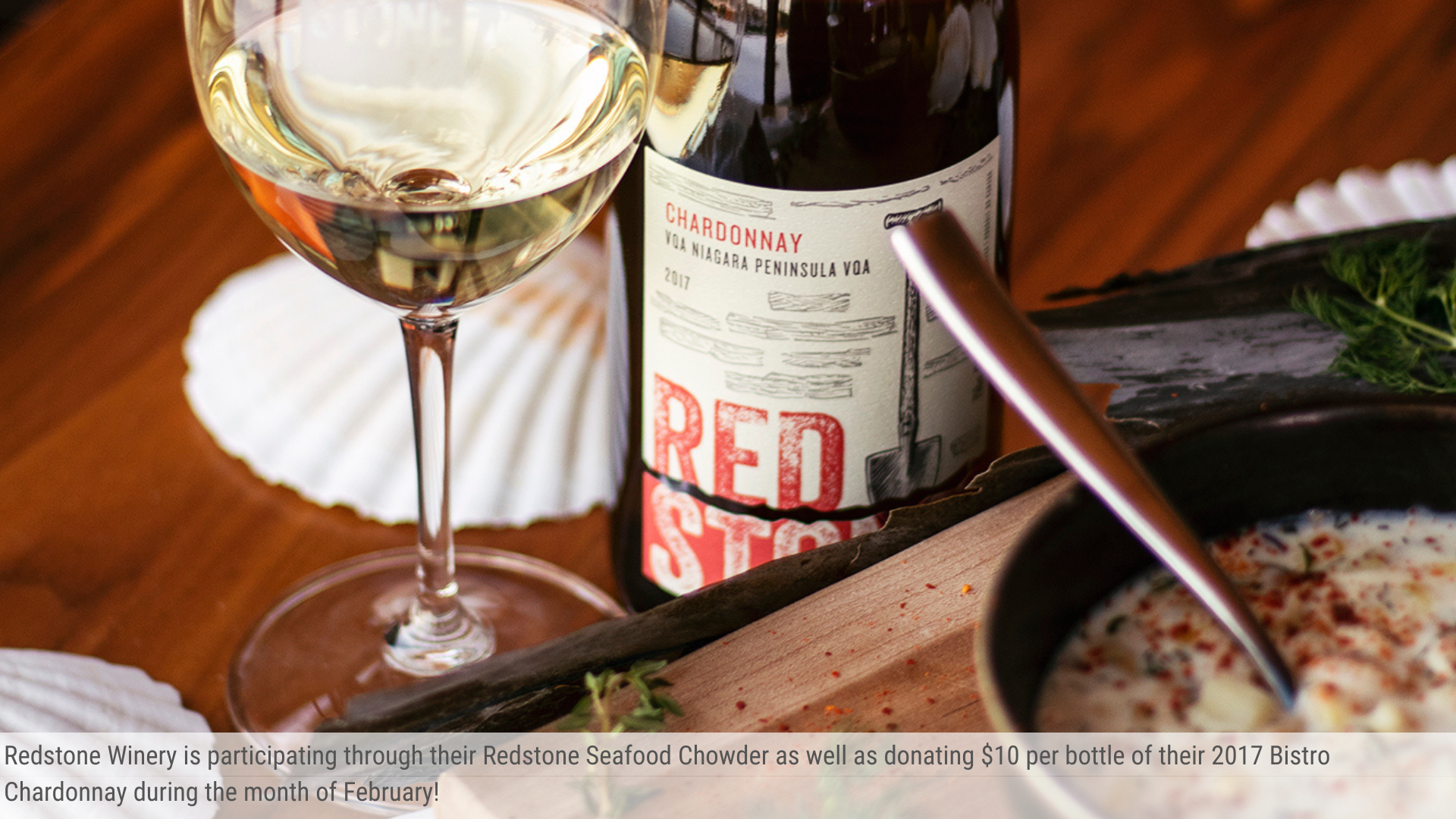 And the fun is not over! The National Chowder Chowdown Festival will continue to the end of February, and there's still plenty of opportunities to try one of the delicious (and sustainable) chowders.
See what Ocean Wise Seafood partners are participating in your area and make sure to tag us at @OceanWiseSeafood and hashtag #ChowderChowdown2021 so we can follow along on your chowder adventures!
---
Aquablog written by Shiori Ito, Ocean Wise Seafood Accounts Coordinator, Western Canada
Cover image: Chowder from Vancouver Fish Company by Chef Markus Rule