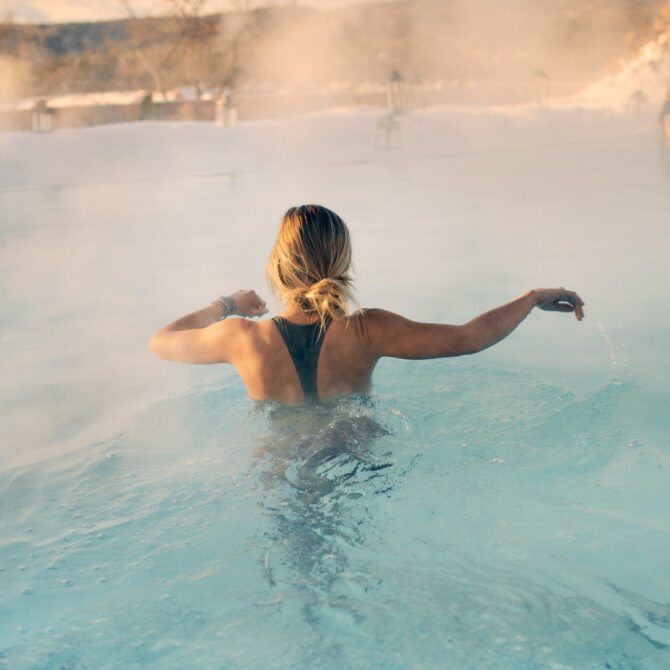 Ocean Wise Seafood welcomes new partner Groupe Nordik/Nordik Spa-Nature
Ocean Wise Seafood is pleased to welcome Groupe Nordik, Nordik-Spa Nature on as program partners.
Nordik-Spa Nature, nestled in the picturesque village of Old Chelsea in the Outaouais region on the outskirts of Gatineau Park, is the largest spa in North America. The luxurious relaxation and wellness centre focuses on thermotherapy and relaxation techniques, offering a multisensory experience in a natural setting designed to improve health and well-being – and now, it offers an 100% Ocean Wise menu!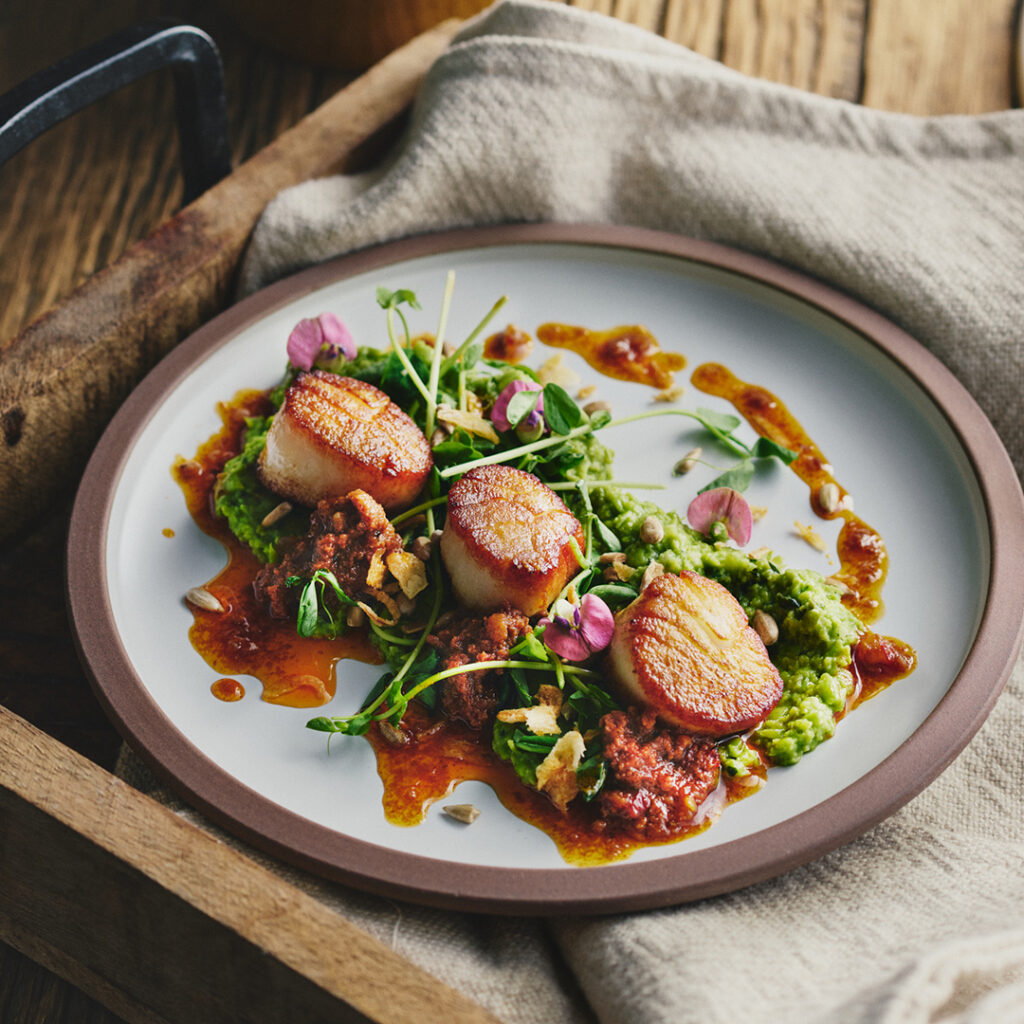 To welcome in this exciting partnership, we spoke with Kayla Menu-Courey, Senior Accounts Specialist with Ocean Wise Seafood and David Arseneau, the Executive Chef of Nordik Spa-Nature about all things sustainable seafood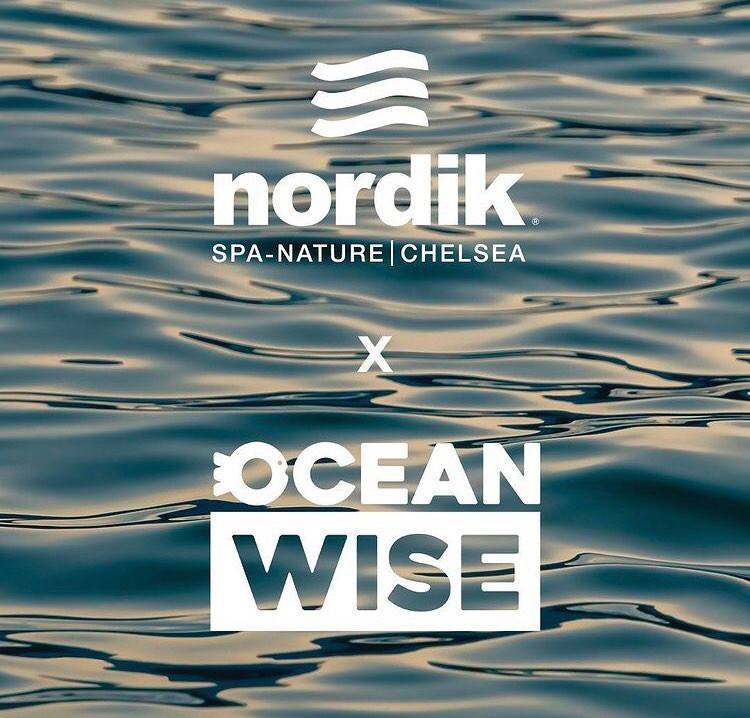 What is Ocean Wise Seafood?
Kayla Menu-Courey: Overfishing and unsustainable fishing practices are undeniably among the greatest threats facing our world's oceans. Fortunately, there are a broad range of fishing practices used around the globe, and it is important to differentiate between these practices. Illegal, unregulated and destructive fishing practices that damage habitats, produce significant bycatch, and deplete fish stocks must end. In fact, that is the very reason that the Ocean Wise Seafood program exists. Ocean Wise Seafood is committed to ensuring that the seafood supply chain, as well as consumers, have access to the best available knowledge when purchasing seafood.
Ocean Wise works diligently with our partners across the global supply chain and encourages all seafood consumers and businesses to become knowledgeable about the environmental impacts of their food, so that they can make sustainable purchasing decisions with the help of the Ocean Wise symbol.
David Arseneau: To me, it's two things. The first is accountability for chefs when we create our menus. It acts as a guide ensuring the choices we mace for menu items are sustainable. The second is peace of mind for our guests so they know they can count on us to offer them delicious dishes that have the least impact on our oceans.
When did Ocean Wise Seafood and Nordik Spa-Nature start working together? How was that process?
KMC: Chef Norman (Executive Chef at Groupe Nordik) connected with Ocean Wise Seafood with the goal of offering a 100% sustainable seafood menu at the spas that met the high sustainability standards of the program. Ocean Wise Seafood worked directly with the seafood suppliers to verify the sourcing and identify which products met the Ocean Wise standard. Nordik's Chefs built a menu based solely on Ocean Wise recommendations and we worked together to build educational resources for clients to better understand the significance of their choices. Every time we support Ocean Wise recommended choices, we are contributing to the two collective efforts: first to end overfishing and second to support the fishers and farmers that are ensuring the health and abundance of ocean life.
DA: Nordik had already begun working with Ocean Wise when I became Nordik Spa-Nature's Executive Chef. However, Ocean Wise is an organization I have worked with for most of my career. Working with Ocean Wise has always been a very easy process. They offer support any time it is needed and are always there to answer any questions you have while you're writing your menus and looking for sustainable seafood to highlight.
How does the Ocean Wise Seafood program impact our spa kitchen?
KMC: The spa kitchen staff are trained and provided educational tools and resources to better understand the positive impact of their Ocean Wise options. It can be difficult to have all the answers, but Ocean Wise Seafood acts as a reliable and trustworthy science-based resource to empower staff and clients that desire to take a deep dive into the sustainable seafood story of the spa's dishes.
DA: It's a very helpful guide for us. We strive to ensure every item we highlight falls under the Ocean Wise seal. Our cooks and entire F&B team can also be proud to know that we are making sustainable choices every step of the way.
What does the fish symbol represent?
KMC: Ocean Wise® branding is a visual tool for business-to-business and business-to-consumer guidance that can be used by Ocean Wise Seafood partners for seafood dishes or products that have been verified and approved by Ocean Wise Seafood staff. When you see the Ocean Wise symbol, you know that you're making the best choice for our oceans by selecting seafood that comes from a well-managed, abundant and low-impact source.
Why is sustainability important in the culinary world?
KMC: The culinary world lies at the intersection of food distribution and consumption, bridging the gap between supply and demand. The culinary world interacts directly with the public and can seize the opportunity to share the sustainable seafood story of the dishes they serve. From a local sea farmer that grows trays of oysters in the cold waters from the Magdalen Islands, to a third-generation fisher from the Bay of Fundy—these stories can open our minds to exploring new flavours and types of seafood that are abundant and resilient to fishing pressures. Chefs can be the storytellers for the fishers and farmers that are working hard to ensure the health and protection of our oceans, lakes and rivers for generations to come.
DA: As professional chefs, we have to make sure that we are leaving future generations with all the same opportunities to use the amazing ingredients we currently have access to. It's so important that we make choices that have as little impact on our environment as possible. Ocean Wise provides us with an easy and reliable way to make sure our impact on our oceans, rivers and lakes is sustainable.
What other sustainable practices do you hope become common practice?
KMC: Sustainability superstars! And by that, I mean restorative (regenerative) farming. At Ocean Wise, we define restorative aquaculture as the farming of bivalve shellfish (i.e., mussels, scallops, oysters, clams) and seaweed (e.g., dulse, kelp, sea lettuce), which is recommended as a sustainable choice by Ocean Wise across the world. When done right, aquaculture can help sustain food security and relieve pressures off wild stocks.
DA: Firstly, I hope that Ocean Wise becomes the standard for all food service professionals. I think the next biggest opportunity for sustainability and food security is reliance on more local growers and suppliers. We have to stop relying on mass production farms that ship food around the world when it can be accessed locally.
How can people start making more sustainable food choices? Any tips?
KMC: A few things I typically recommend include:
DA: Aside from looking for the Ocean Wise symbol when purchasing seafood, buy what's nearby. Utilize small markets and support the producers that are near you. It's better for you AND the environment.
To end on a light note, what (sustainable) seafood dish is your absolute favourite?
KMC: It's difficult to pick only one because there are so many sustainable (and Canadian local) fishers and farmers that I love to support. But I know I will never go wrong with oysters—baked, fried, raw, with mignonette, stuffed, BBQ! I love how I can always be so pleasantly surprised by the taste, texture, colour and shapes and try to bring oysters to the table at every dinner party, BBQ or outing that I can to convert yet another person to love oysters as much as I do!
DA: We have a new Halibut dish on our menu at Nordik Spa-Nature here in Chelsea that's warm and cozy for the coming colder months. It features East Coast Halibut and is served with wilted greens and dill, fennel and white truffle salad. I can't get enough!
Follow Ocean Wise Seafood and learn more about the program and visit: https://seafood.ocean.org
Make a reservation to enjoy Nordik Spa-Nature's menu here.