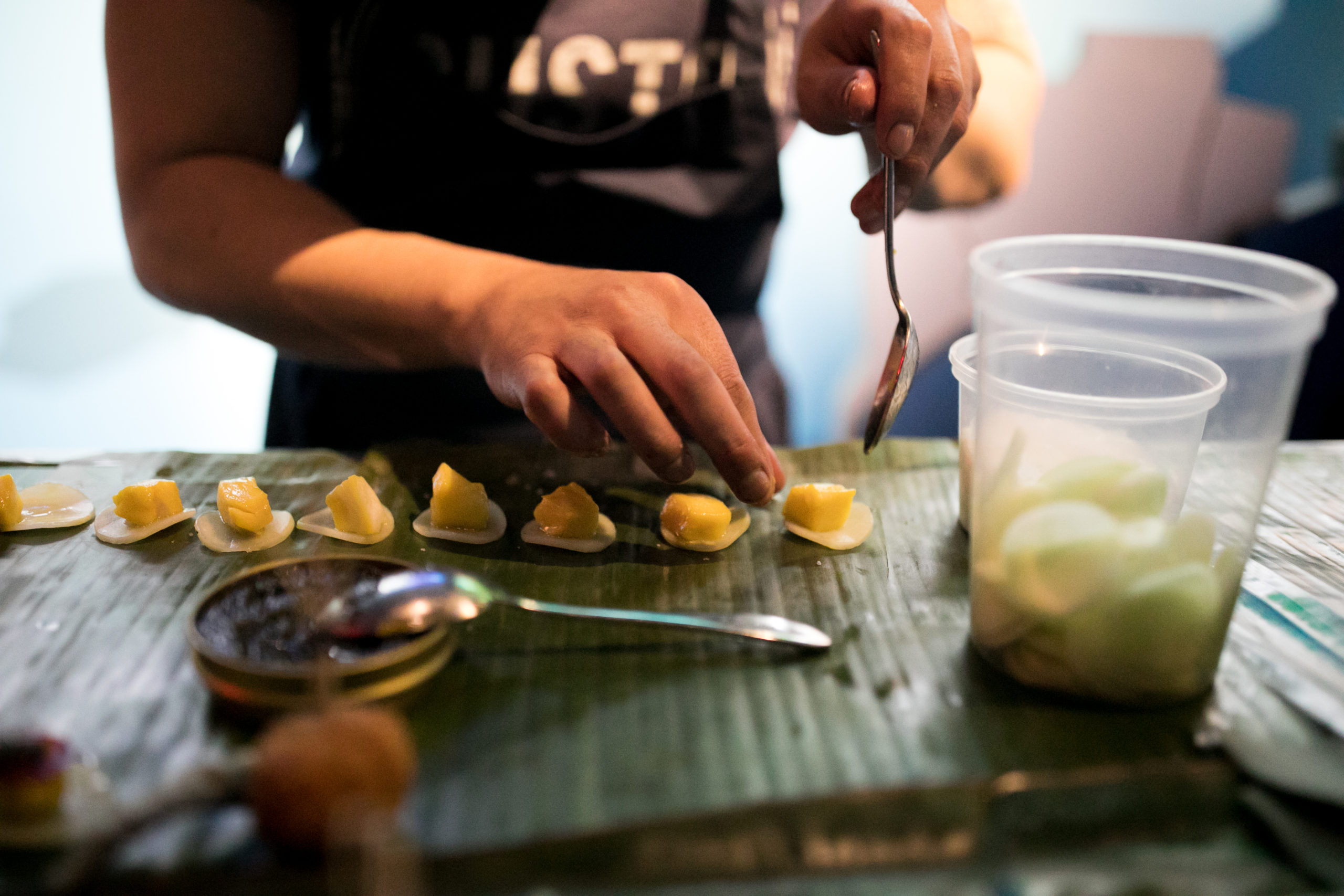 Ocean Wise Seafood Celebrates 15 years of Sustainable Seafood Impact
This World Oceans Month, the Ocean Wise Seafood program (OWS) is celebrating its 15th anniversary! When it was launched at the Vancouver Aquarium in 2005, the program was the first of its kind in Canada and was aimed at educating consumers about sustainable seafood options available at restaurants. The program was formed in collaboration between a scientist at the Vancouver Aquarium, Mike McDermid, and a prominent chef in Vancouver, Rob Clark, in order to make information about the sustainability of seafood more accessible to consumers. The program has grown from 16 local restaurants in Vancouver committed to promoting sustainable seafood options on their menus, to an international sustainable seafood program that primarily operates in Canada with partners in 10 additional countries. The program opened regional offices in Toronto (2009) and Quebec (2017), and has staff in Halifax, in order to provide better support to our partners across the country. Today, the program enjoys more than 785 partner businesses represented in over 3,100 locations!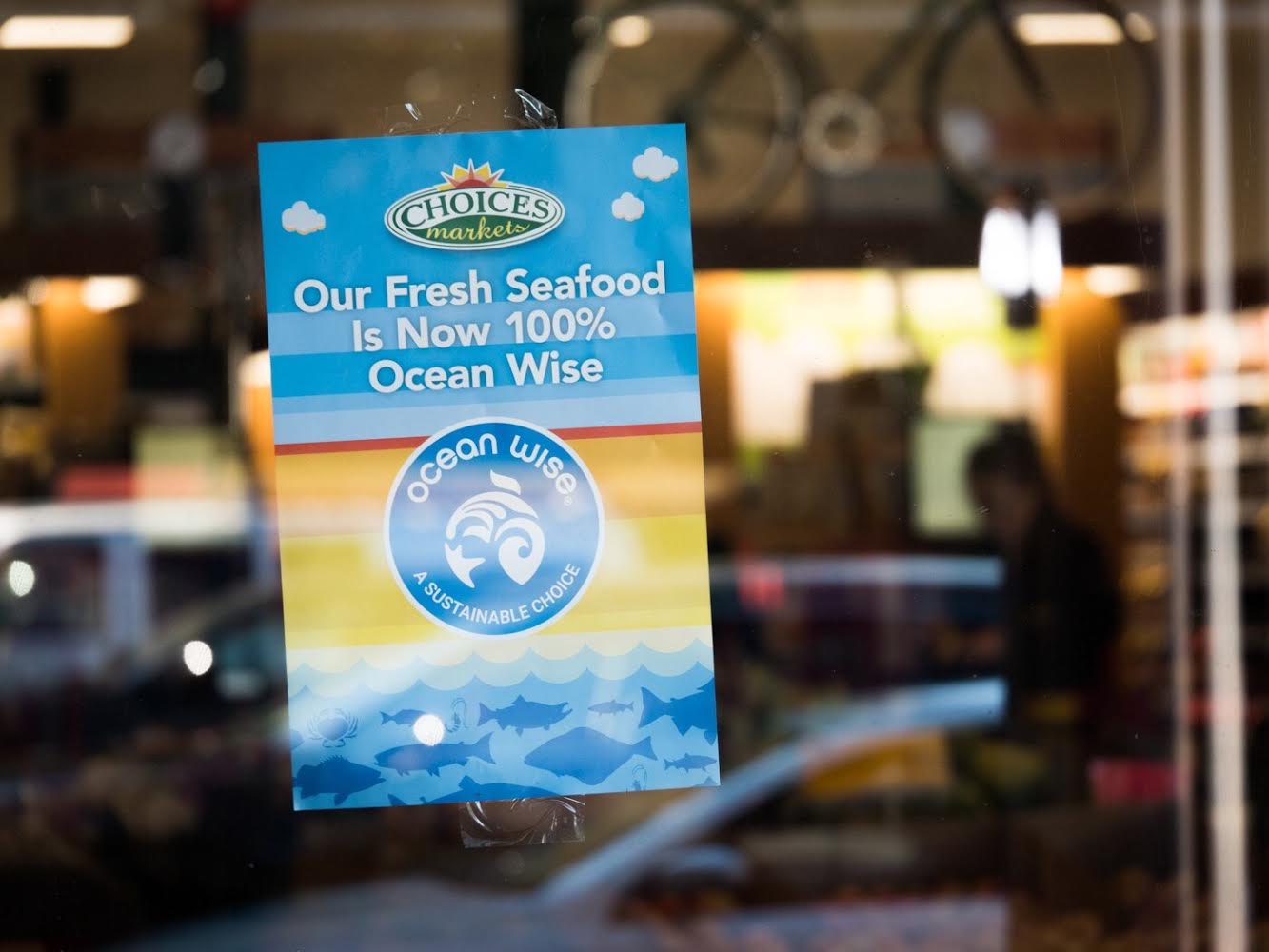 Over the course of evolution of the OWS program, it expanded geographically, as well as in diversity of cuisines and industry partner types. Among many firsts, OWS joined forces with:
it's first Chinese restaurant in 2012 and has since grown its list of Chinese restaurant partners, due to strong collaboration with the Chinese Restaurant Awards
Fairmont's Rawbar, which became the first sushi restaurant to become 100% Ocean Wise in 2014.
In the last five years, the OWS program has experienced significant growth in the number of producers who have joined the network, particularly in Eastern Canada. OWS celebrated strategic partnerships with Save on Foods (2016), Buy-Low (2017), and international airlines such as Japan Airlines (2018). In 2019 OWS launched an exciting national partnership with the second largest retailer in the country, Sobeys Inc., which includes almost 1000 store locations across Canada. Today, not only businesses directly in the seafood supply chain (producers, suppliers, retailers, food service and restaurants) but also culinary schools, universities, tourism operations, and community organizations have come on board.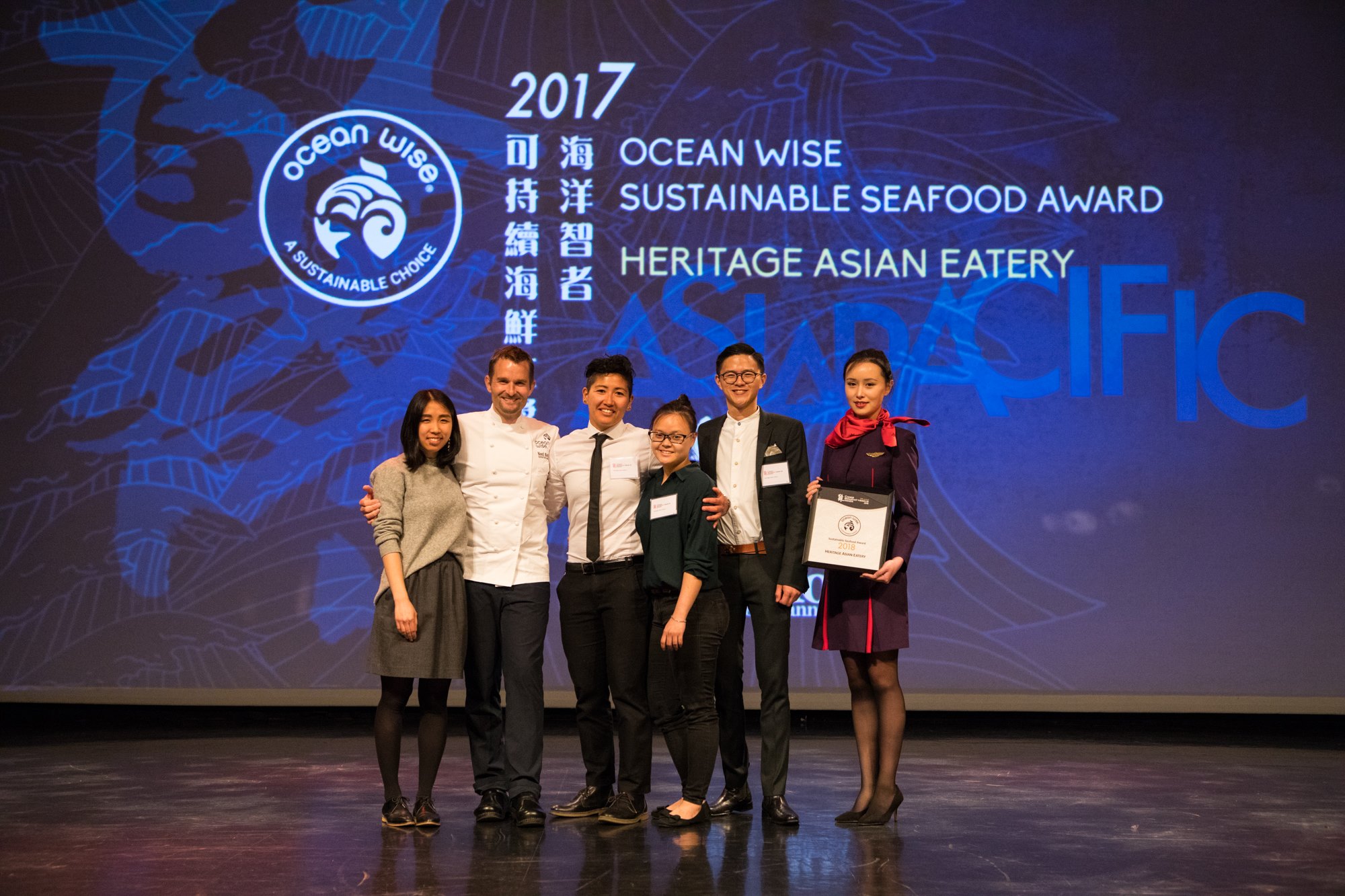 The OWS program also enjoys a strong collaboration with prominent international seafood actors; specifically through active memberships in the Conservation Alliance for Seafood Solutions, the Global Seafood Ratings Alliance, and the Global Ghost Gear Initiative. OWS is continuing to grow its internal scientific expertise, producing a number of science communication pieces around sustainable fisheries and aquaculture, conducting small scale fisheries assessments in Canada, and participating as experts in various academic and industry conferences globally. In 2019 alone we attended 68 events with 98,000 total in attendance in order to educate audiences about sustainable seafood and support/highlight our partners. OWS has contributed to the development of 11 assessments for Canadian fisheries, including giant kelp and bull kelp, Atlantic sturgeon, gooseneck barnacles, trap-caught northern shrimp, giant Pacific octopus, among others, and are looking forward to producing more assessments for Canadian fisheries that are relevant to our partners. Currently, our program utilizes over 1,300 recommendations for Canadian and international fisheries and aquaculture operations. Through the 15 years of dedicated work in sustainable seafood, OWS has been recognized as a leader in ocean conservation. In 2012, The OWS program received the Environmental Awareness Award at the Green Toronto Awards ceremony and was recognized as an organization helping lead the way to a cleaner, greener, and more livable Toronto. In the same year, the program won the title for Best Program at the 2012 CASCADE Awards Gala in Ottawa, Ontario, and in 2014, the program was awarded the Greenest City Community Grant by the City of Vancouver.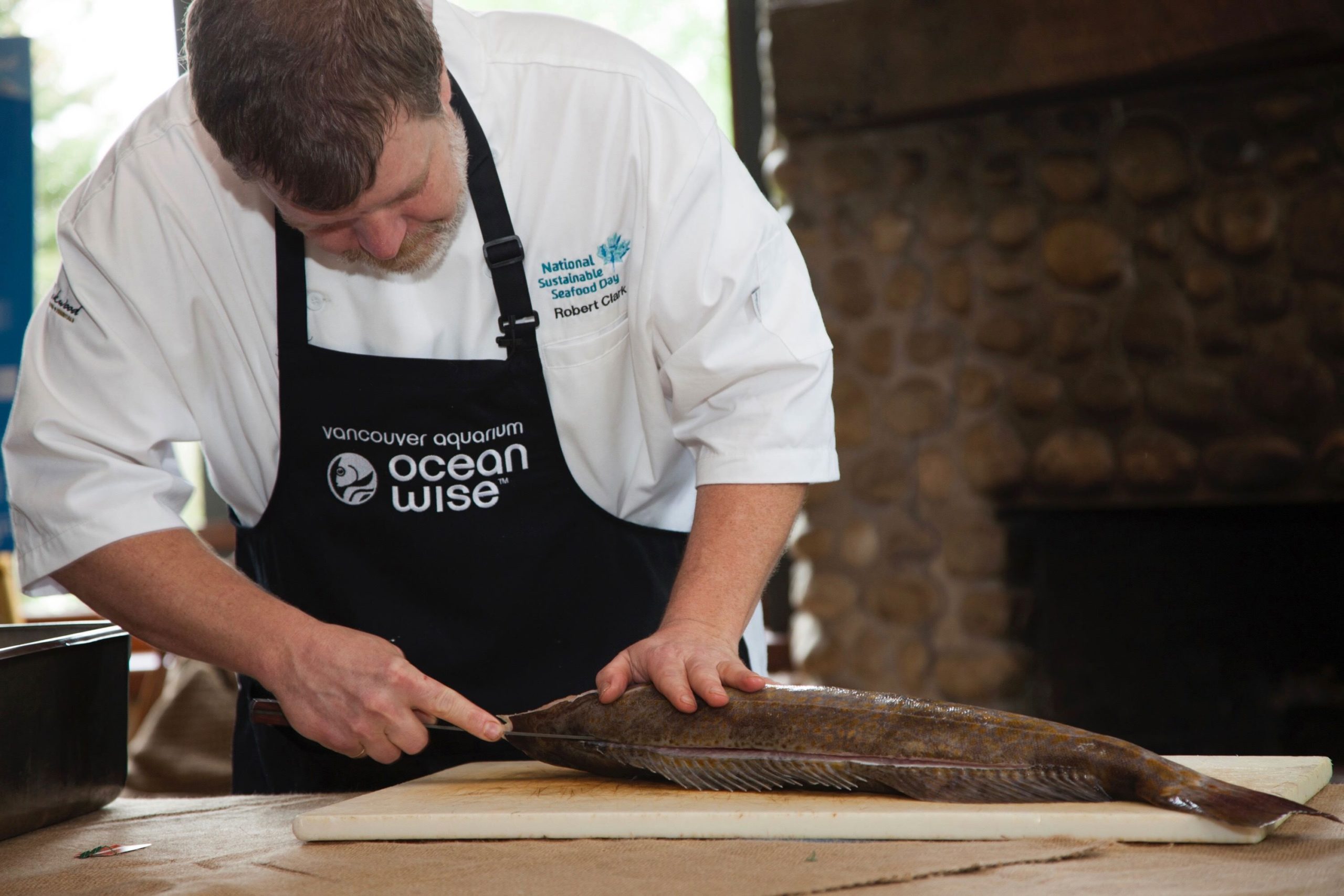 On World Oceans Day 2017, the larger Ocean Wise Conservation Association was established, growing out of the Vancouver Aquarium which was the original parent of OWS. This change signalled that a new global conservation organization was evolving focusing on protecting and restoring our world's oceans. Now part of this global conservation association, the OWS program continues to engage, educate, and inspire citizens and businesses across the globe to preferentially choose sustainable seafood for the health of our oceans, lakes and rivers for generations to come.
We are extremely grateful for all the partnerships and positive conservation action that we have been a part of during the last 15 years of the program. We have learned an incredible amount and grown significantly over the years. We are committed to continuing to adapt into the future so that we may serve our conservation mission and increase global impact in the next 10 years and beyond. On behalf of the OWS team, thank you to all of our dedicated partners and enthusiastic supporters for believing in our mission, and allowing our program to be what it has become today!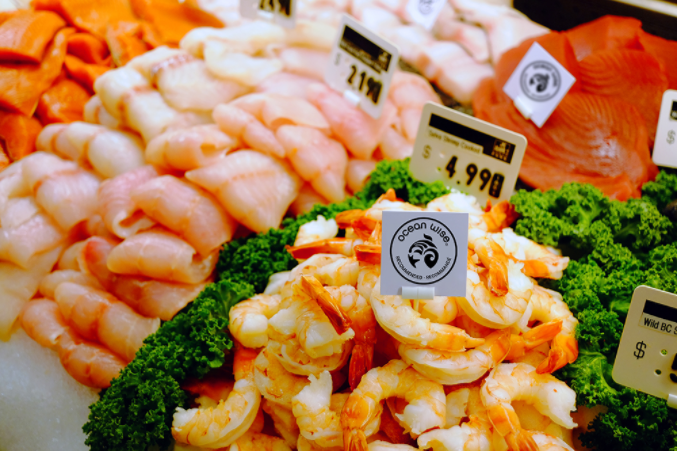 ---
Written by the Ocean Wise Seafood team
Photo credit for cover photo- Terroir Opening night at Ripley's Aquarium of Canada, 2018