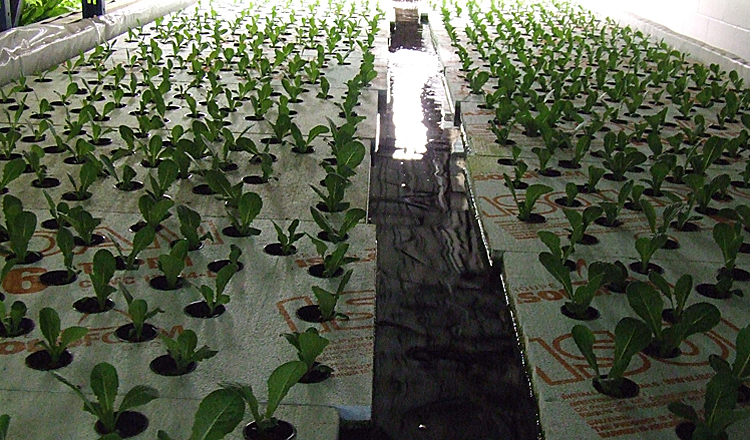 Ocean Wise Month Partner Profile: A&M Aquaponics
A&M Aquaponics' warehouse is located just off the highway between Toronto and Niagara Falls in Hamilton, Ontario, hidden in an underwhelming industrial complex. The sign on the door still reads, "No Trespassing" and the small entranceway doesn't give away much about this innovative business, except for the single tilapia swimming in a window tank. I'm greeted by owners Tim and Alex, who take a break from their nonstop schedule to show me their system: an innovative system showing that we can sustainably grow fish in urban settings.
Tilapia is a fish that can make a great candidate for sustainable aquaculture. They are fast-growing and tolerant of a range of temperatures and salinities, and can therefore be very easily grown in closed, controlled systems. They are also omnivorous, which means that you don't need to feed them high amounts of other fish or animal protein to grow. Unlike some other farmed species high on the food chain which consume more fish in feed than they ultimately produce, they can create a net amount of world protein with little inputs. Unfortunately, a lot of the tilapia we see in our supermarkets is imported from areas of the world where waste water from the farms is not treated and chemical use, including antibiotics, hormones and toxic chemicals, is very damaging to the surrounding marine habitat.
Tim and Alex have created an integrated system that eliminates these issues. All tilapia are grown in closed tanks where tap water mixed with rain water is used (no chemical usage) and all fish feces waste is removed from the water and redirected to settling ponds. The fish waste is then pumped into the other side of the warehouse, where it is used as a constant supply of nutrients to produce 360 beautiful heads of leafy greens a day.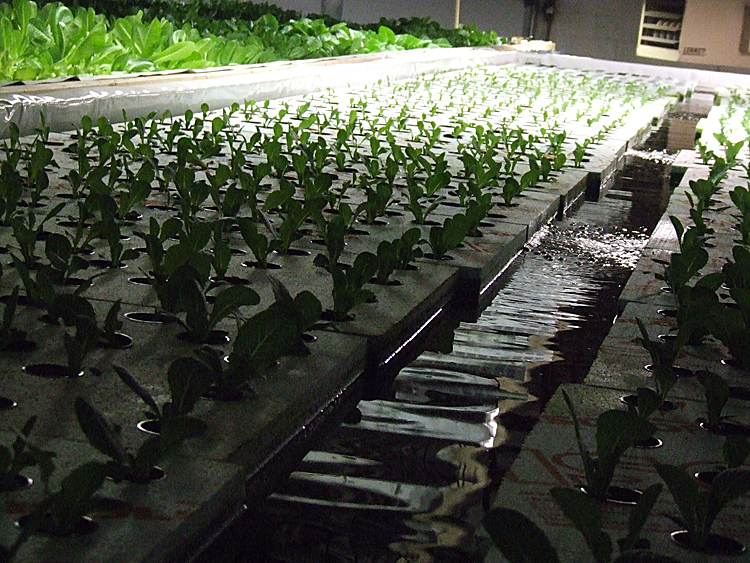 The lettuce, which is grown floating in water, is ready in one-third of the time that traditional greens are grown, partially due to the nutrient rich fish-waste fertilizer they receive. This will be the first water-based organic farm in Canada, and is proving that our food can be grown sustainably in cities, rather than in fields and ponds far away where we have little awareness of its origins.
Alex and Tim are taking the lettuce and tilapia down to the Ottawa Street Farmers Market in Hamilton to sell their food locally, and partnering with distributors to get a portion of it into the restaurants of Toronto. Seacore Seafood, an Ocean Wise supplier partner, will be helping A&M Aquaponics distribute the Ocean Wise recommended tilapia in Toronto.  Very soon, those of you in Toronto, O.N. may be served a local, Ocean Wise fish grown just 50 kilometers down the road in Hamilton, while dining at a downtown hot spot.
Blog post by Robin Poirier, Vancouver Aquarium Ocean Wise account representative for Eastern Canada.
A&M Aquaponics is one Ocean Wise partner that was profiled last November during Ocean Wise month, but the Vancouver Aquarium's Ocean Wise program works to raise awareness of sustainable seafood all year round. Look for the Ocean Wise symbol anywhere you choose to enjoy seafood. For access at your fingertips to Ocean Wise partners and seafood choices in your area, download the Ocean Wise iPhone app today.