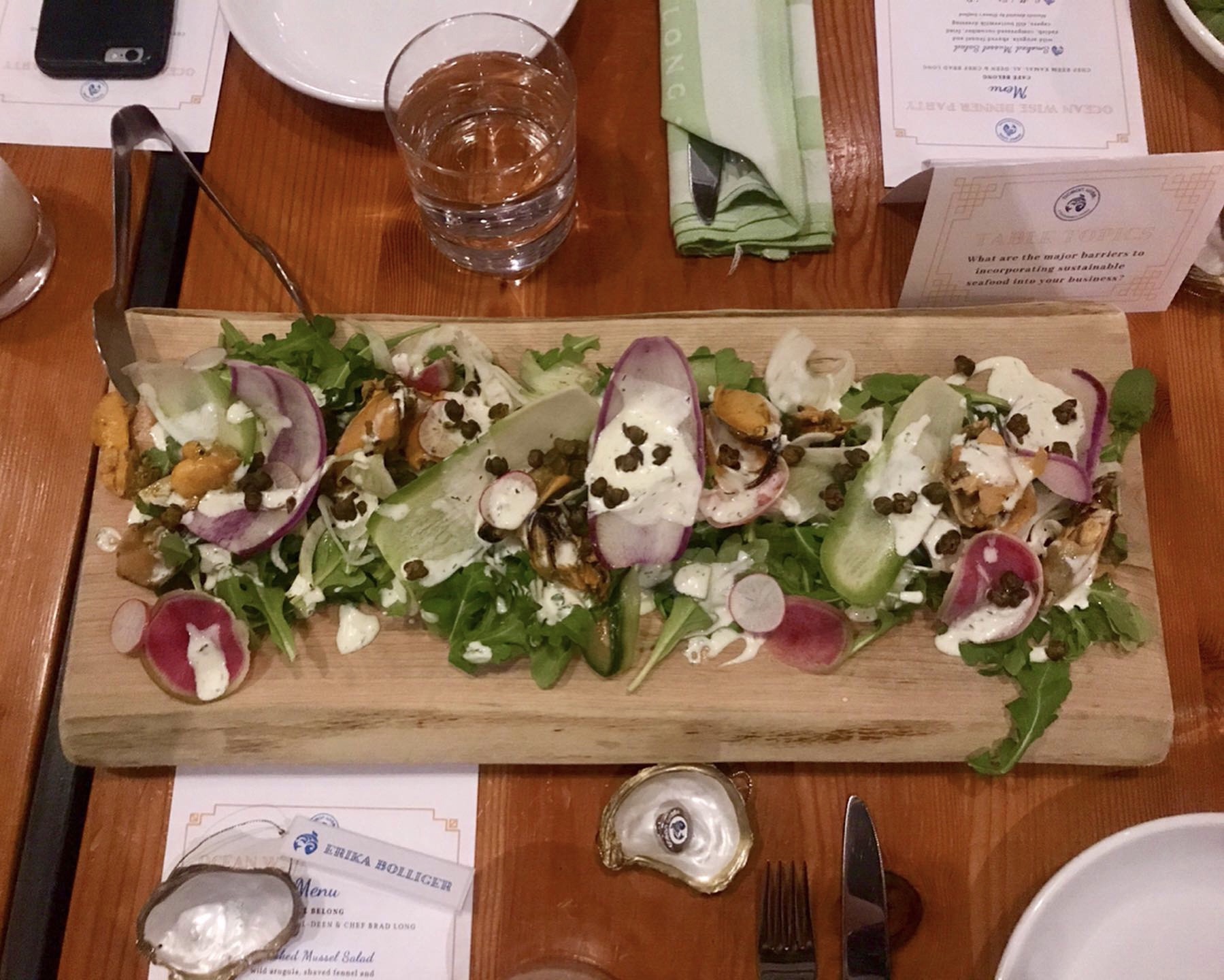 Ocean Wise Family Dinner Party
How does Ocean Wise thank their Seafood partners that go above-and beyond to support Ocean Wise and sustainability in Toronto? With a delicious family-style dinner party!
On November 20th, Toronto's Ocean Wise Seafood team hosted their first Ocean Wise Dinner Party to celebrate the successes of some Ocean Wise sustainability-champion chefs. The event was hosted at Café Belong in the Evergreen Brickworks. Chef Brad Long was a gracious host and Chef Reem Kamal-Al-Deen prepared and served a phenomenal fresh, seasonal, and sustainable meal. The Ocean Wise recommended seafood was generously donated by Diana's Seafood. As an additional treat, Top Shelf Distillers donated and prepared two signature cocktails for the event.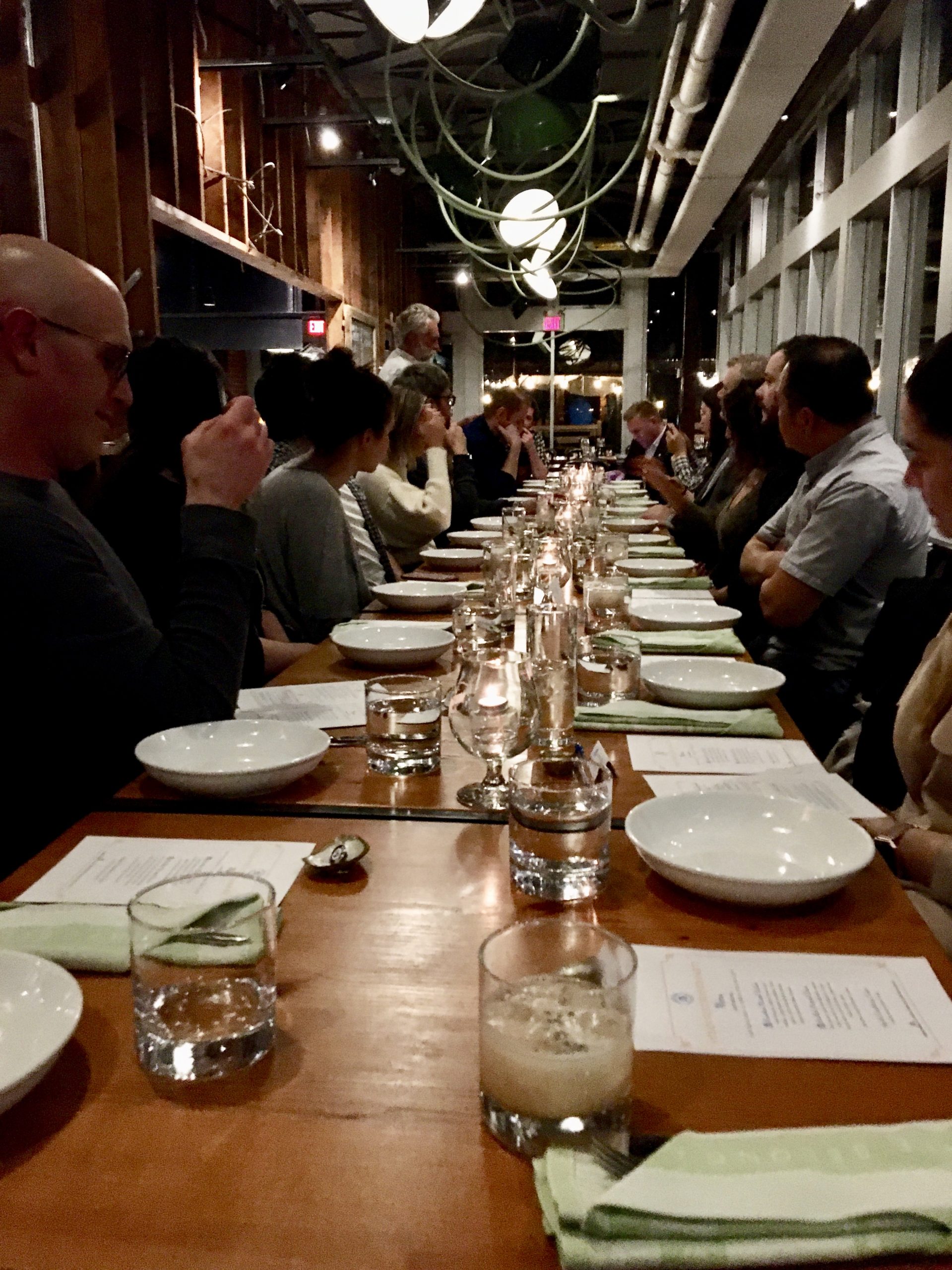 Let's take a look at some of the fantastic guests we were celebrating that evening:
Chef Brad Long of Café Belong is on the Ocean Wise Seafood advisory committee, sharing his wisdom and experience in the restaurant industry to help our program be effective for our partners. Additionally, Café Belong was one of the first Ocean Wise Seafood partners in Toronto and has been a key supporter of the sustainable seafood movement in Eastern Canada.
Chef Thompson Tran of the Wooden Boat Food Company hosted "Sustainability in Every Kitchen", an event for chefs to discuss barriers to sustainability in the restaurant industry and learn new strategies to overcome those barriers.
Chef Paul Boehmer from Boehmer hosted an Ocean Wise media event at their restaurant celebrate Ocean Wise sustainable seafood in Toronto.
Chef Camilla from Momofuku attended on behalf of Chef Hans Vogels, who hosted an "Aquaculture 101" chef education event.
Chef John Morris from CN Tower 360 hosted the 2019 Terroir VIP reception at the CN Tower using 100% Ocean Wise recommended seafood.
Chef Ricky Casipe andChef Olivia Simpson from Ricky + Olivia also supported the 2019 Terroir VIP reception and promoted Ocean Wise Seafood with Planet Shrimp at the 2019 Restaurants Canada Show.
Chef Oliver Li from The Chefs' House hosted the Ocean Wise Shoreline Cleanup and Cookout event by keeping the restaurant open after-hours and preparing Ocean Wise recommended sustainable seafood for participants of the shoreline cleanup.
Chef Laura Maxwell from Le Select Bistro took the time to support the creation of an Environmental Visual Communications placement video project to share why Ocean Wise and sustainability is part of her cooking philosophy with Le Select Bistro.
Chef David Owen from De la Mer generously donated Ocean Wise seafood to the Ocean Wise Shoreline Cleanup and Cookout event and donates to Ocean Wise every year celebrating sustainable salmon.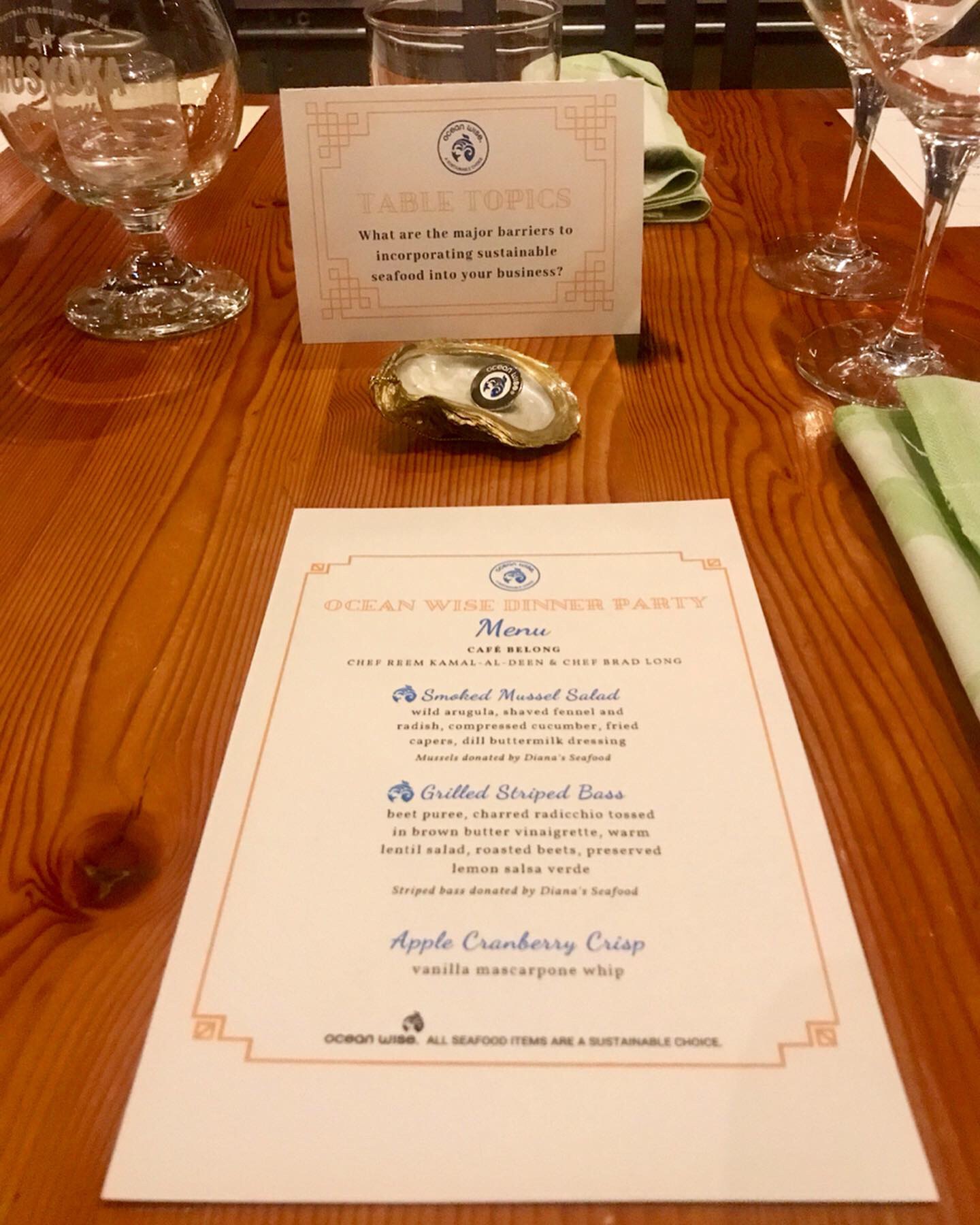 With so many industry leaders in the room, we took the opportunity to ask them to volunteer for new sustainability challenges in 2020. The chefs had the option of committing to one or more of the following:
Convert 1-2+ items from the menu to Ocean Wise sources.
Activate 2+ new chefs or suppliers to join Ocean Wise.
Host an Ocean Wise Week. (Ex. Portion of proceeds donated to OW, hosting an educational campaign on social media, etc.)
The Limbo Challenge ("How low can you go?)
Add 1-2 new low-on-the-food-chain species to your menu. (Ex. shellfish, bottom-feeders, kelp, etc)
Remove 1-2 single use plastics from my business.
Many of the chefs signed up for all the challenges, others had already completed one or more and signed up for what they had left to accomplish. We're thrilled by the level of engagement shown by our Ocean Wise Seafood partners and we are looking forward to the big changes 2020 will bring.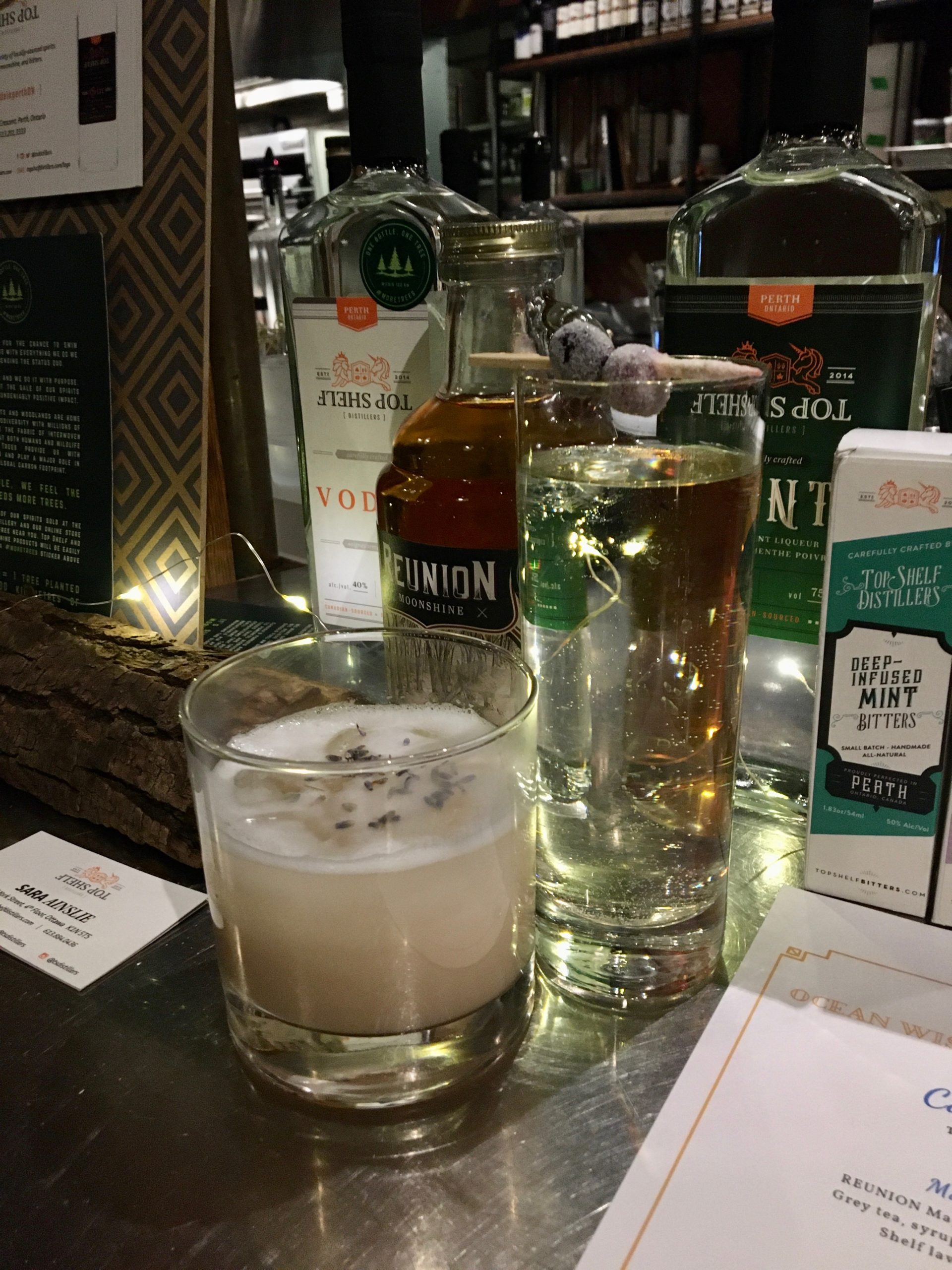 Thank you to our Ocean Wise family, we look forward to celebrating your 2020 sustainability successes at next year's partner appreciation dinner party.
Looking for ways to deepen your engagement with Ocean Wise in 2020? Please contact our team at [email protected] to ask how you can get involved!
---
Blog written by Ocean Wise Program Assistant Erika Bolliger