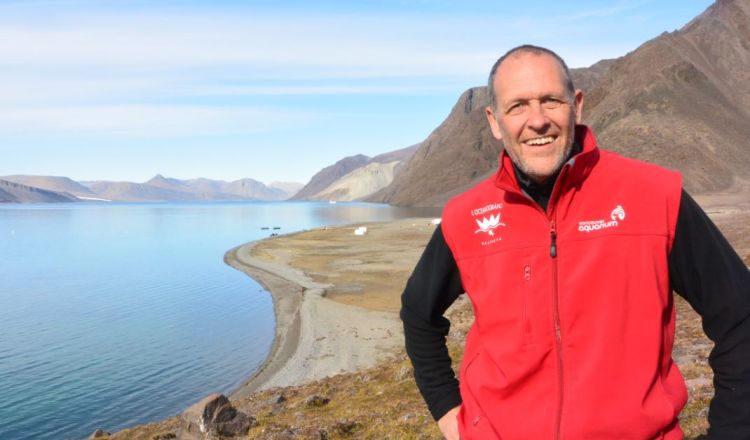 Narwhal Research 2015: A Fleeting Whale Sighting
As the fog was pushed ashore, so too was the ice. By mid-morning the other day, the shoreline was littered with an array of ice of varying size with more still coming.  Surprisingly, the fog burned off by early afternoon, and we were back to sunny, mild conditions.
The amount of ice, and the unpredictability of its movement with the ever changing tides, currents and winds, meant that setting the research nets any time soon would be a short lived task. With no chance of putting the nets in the water, our focus moved to other tasks: repairing the hull of our inflatable boats, checking and storing the nets and watching wildlife, as once again the fiord filled with noisy groups of harp seals and screaming kittiwakes relentlessly pursuing Arctic cod.
This morning, the ice continually broke apart in the mild conditions, cracking like a shotgun or cannon. Just before the end of my polar bear watch shift at 6 a.m., it started to rain lightly on the calm waters. The silence was abruptly broken by a loud exhale not 20 metres from where I was standing – narwhals!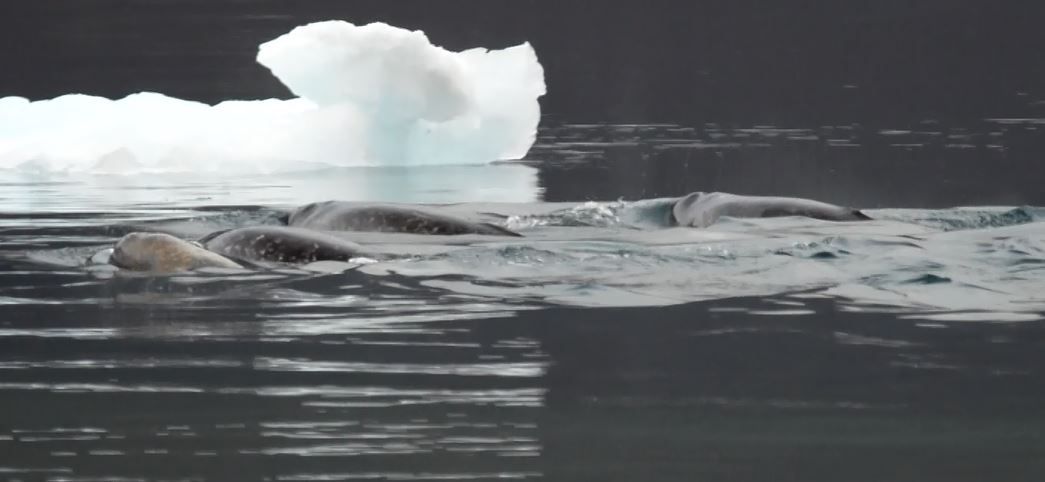 About 15 animals, females with four very young calves had appeared from nowhere and pushed on quickly by. Interestingly, they swam very close to shore but were almost invisible except for the small blows and the distinctive staccato breaths, one after the other, while they were at the surface.
There have been just three narwhal sightings in a week; the first during camp set up, the second, a near miss at the net, and now this, almost five days later, with our nets now land-bound by the ice until further notice. I'll take it though – narwhals spectacularly swimming through the ice in the high Arctic – all before breakfast.
Clint Wright, the Vancouver Aquarium Marine Science Centre's senior vice president and general manager, has ventured into Canada's Arctic for the sixth year in a row to conduct research on narwhals, which make up a vital part of the Arctic ecosystem. Keeping track of their population size and understanding migration patterns are important in making sure their populations stay healthy. Clint joins a team of experts led by Fisheries and Oceans Canada. He will be providing regular updates on his research. This is his sixth blog post of this series.