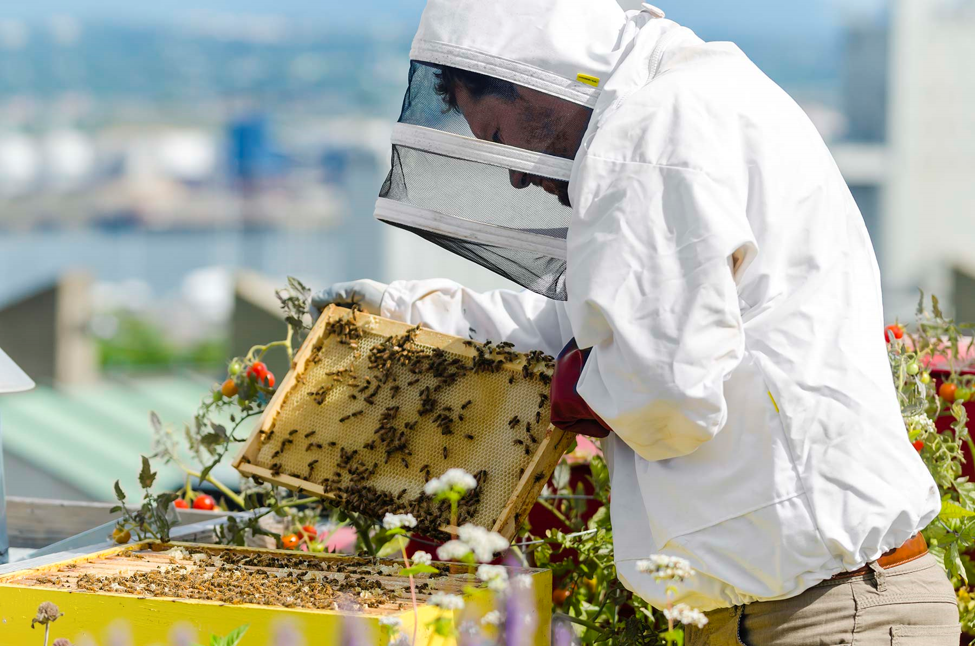 Le Tournebroche: A Treasure in Old Quebec City
What struck me most about my conversation with the Chef of Le Tournebroche, Stéphane Roth, was his resilience, his passion and his remarkable authenticity. Established 8 years ago, Le Tournebroche has undergone impressive evolutions in order to overcome the challenge of always working with local and sustainably sourced ingredients.
As a partner of the Ocean Wise Seafood program, Stéphane confidently offers sustainable seafood options from Canada, with the assurance that his ingredients come from fishing and aquaculture practices that respect the oceans and the species that live in them. The sustainable seafood is accompanied by special ingredients from Artisan 360, a family-run business in Quebec that shares the same values ​​as Stéphane. They are also dedicated to the production and distribution of organic vegetables and other local artisanal products. The co-founder of the company described her work with Stéphane as a breath of fresh air:
"He works with nature, depending on the seasons, availability, harvest calendar, nice surprises, and so on. He is a chef who adapts to all crops – you must be passionate and courageous to support all of this." – Evelyne Massé (Owner, Artisan 360) laughs.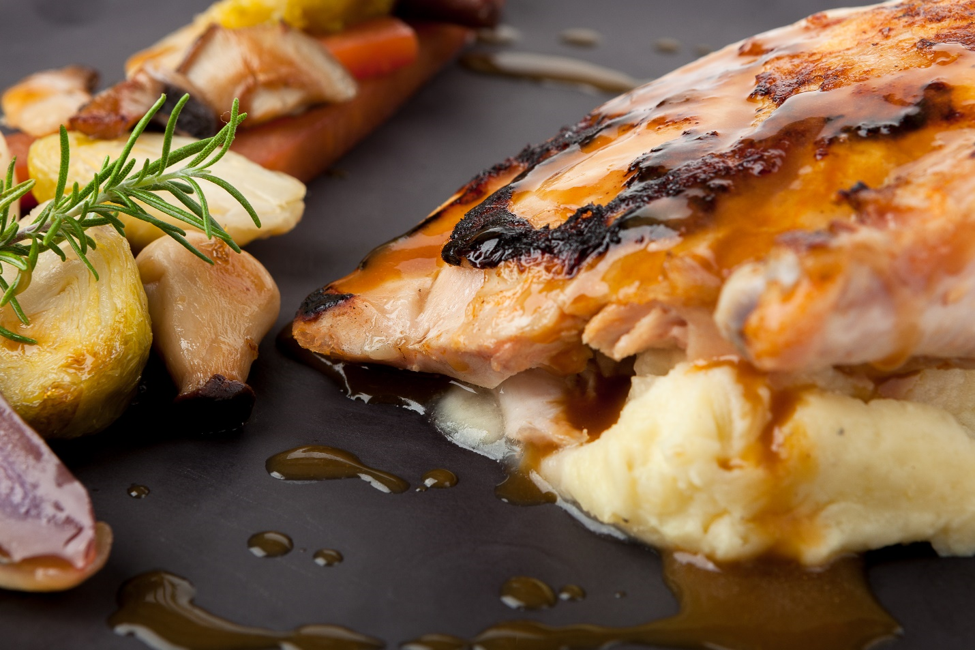 Despite the many obstacles, Stéphane transmits his passion for local and sustainable products in every bite! This was apparent during my visit during the Quebec Table Gourmande Festival:
"This is an opportunity to go out, to discover well-kept treasures, little-known jewels. Quebec City is full of [gastronomic…] treasures that make up the richness of Quebec City's foodie neighborhoods. "
I was particularly interested in the sustainable salmon, recommended by Ocean Wise Seafood. Chef Stéphane chose an Atlantic salmon from land-based aquaculture. This salmon is raised in a closed system of aquariums that recycle over 90% of their seawater. This method avoids the many environmental risks associated with open net pens in the ocean thanks to the fact that the system is in isolation from the marine ecosystem and the wastewater is purified before returning to the natural environment. The high quality of the water on these farms promotes the production of healthy, high-quality fish!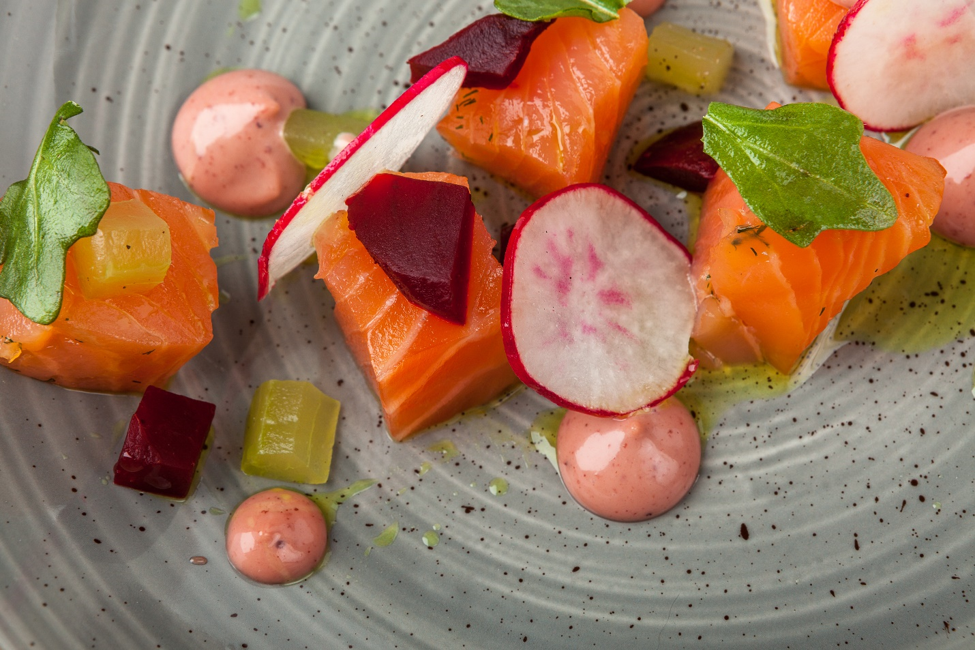 Now let's talk about the creations of the Tournebroche during the Festival (full menu above)! When the main course arrived, I immediately recognized the Artisan 360 vegetable medley that Stéphane had proudly described when we met. The Ocean Wise salmon was semi-smoked, which was a subtle, surprising and delicious taste that was completely unique to me. Accompanied by a creamy mushroom sauce, the salmon skin was crisp and salted to perfection. I ate it all! Stéphane's personal touch stood out in each dish, for example, the honey ice cream – using the honey grown on their roof! – which accompanied a fluffy traditional Quebec dessert. All in all, a truly excellent dinner, each dish brimming with flavors that I will certainly be back for.
I'm already looking forward to the 3rd edition of the Quebec Table Gourmande Festival in 2020! If, like me, you want to discover wonderful dishes filled with local flavors, I encourage you to visit this restaurant in the heart of Old Quebec City to taste the creations of Chef Stéphane at Le Tournebroche.
Bon appetit !
Written and translated by the Ocean Wise Seafood's Quebec Accounts Coordinator, Kayla Menu-Courey.