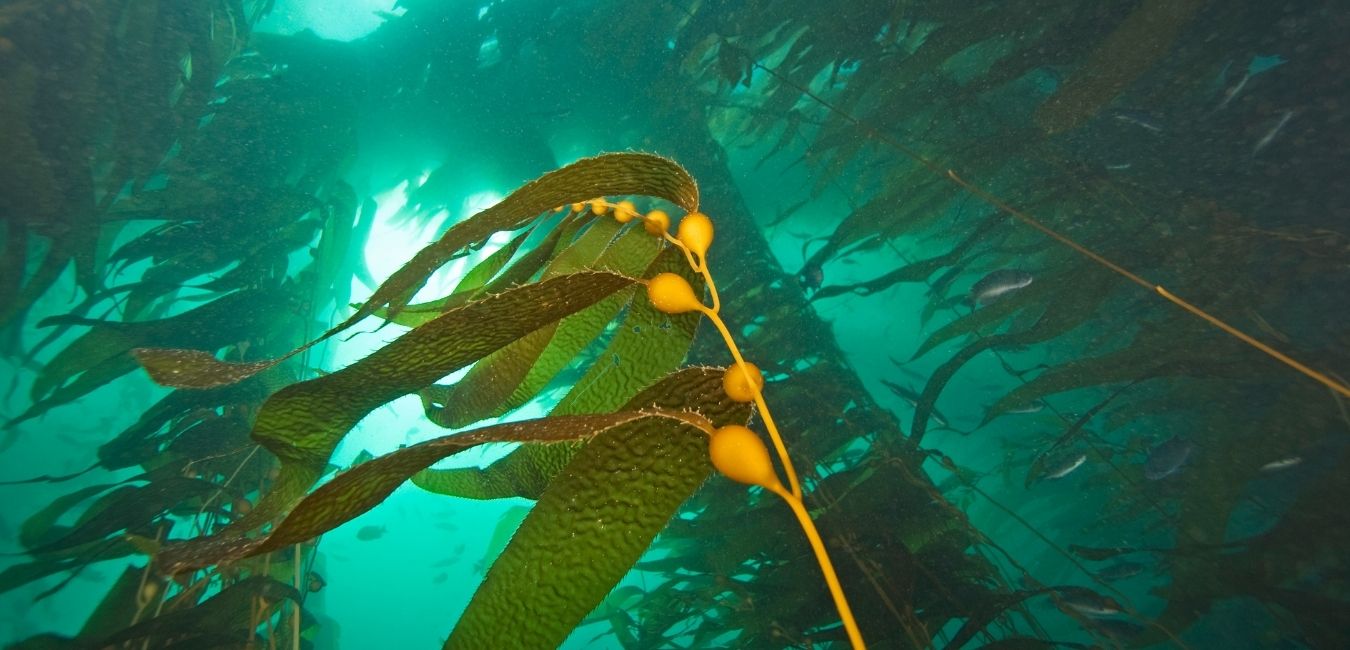 Kelp the Planet, One Bite at a Time
Cascadia Seaweed is a seaweed farming company based in British Columbia, and a partner of the Ocean Wise Seafood program. This week, May 17th – 23rd, the company is presenting the first annual Seaweed Days Festival to celebrate seaweed as a food product and educate people on the many environmental benefits of seaweed.
During the course of the week, festival registrants are treated to diverse virtual presentations, chef demonstrations, workshops, and the long-awaited launch of their new food product brand, Kove Ocean Foods. I had the pleasure of virtually joining Desirée Dupuis, VP Sales & Marketing of Cascadia Seaweed, for the live brand launch to talk about how the food brand fits into what we do here at Ocean Wise Seafood.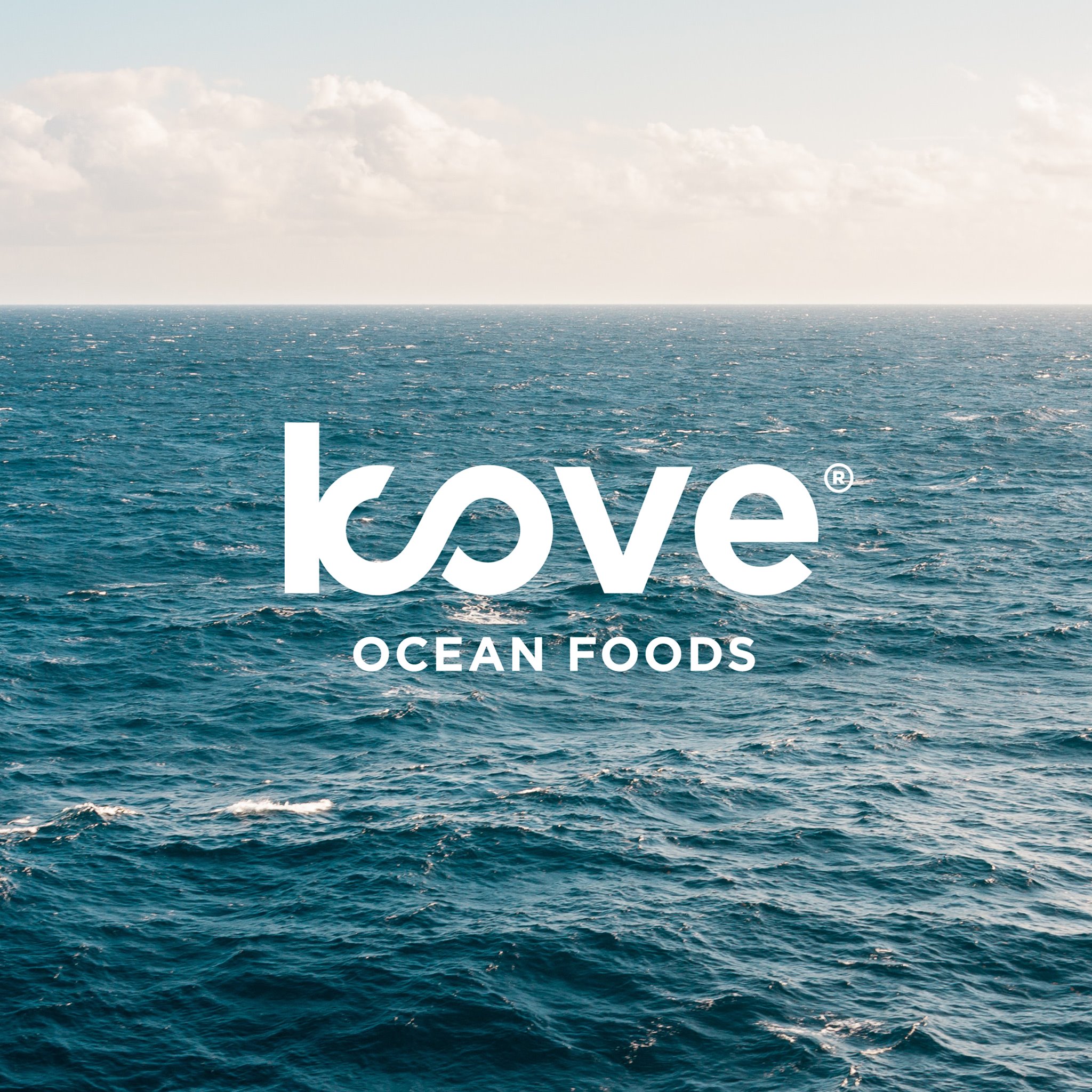 Cascadia Seaweed is a partner of the Ocean Wise Seafood program as a producer partner through their food brand, as well as a founding partner of Seaforestation, one of Ocean Wise's conservation initiatives which explores the potential of seaweed as an ocean-based solution to climate change. We know that seaweed plays an extremely important role in marine ecosystems – creating important habitat and nursery grounds for ocean animals, mitigating wave energy from storms, acting as a buffer from ocean acidification, and so much more! The project is working on increasing the scale of seaweed cultivation and restoration while ensuring that it benefits ocean ecosystems, the climate, and communities in British Columbia.
At Ocean Wise Seafood, we're especially excited about raising awareness for farmed seaweed as a sustainable food choice that restores our oceans as they grow. Farmed seaweed, produced anywhere in the world, is an Ocean Wise recommended option and rated Best Choice by the Monterey Bay Aquarium's Seafood Watch program. Seaweed farming is already very common in many parts of the world and is an important part of the culture and cuisine of countries such as Japan and Korea, where seaweed is enjoyed in a variety of ways. We want more people to know and love seaweed as a delicious and sustainable food, and that's why we're so excited about the launch of Kove!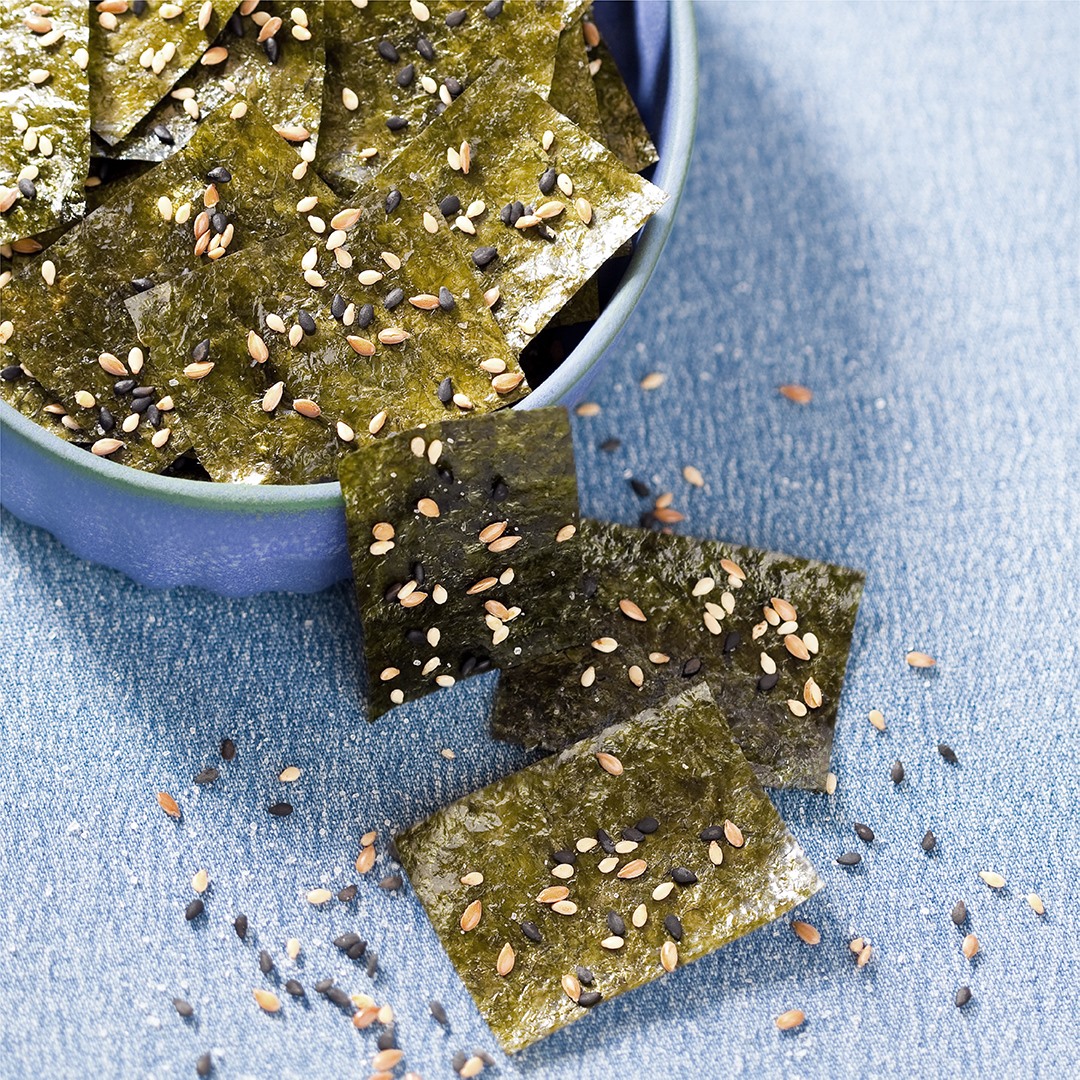 During the brand reveal, Desirée and the Cascadia Seaweed team revealed the first product they are bringing to market under the Kove Ocean Foods brand – a Seaweed Spice made with sugar kelp and nutritional yeast, that is not only delicious but also extremely nutritious! They will be launching 4 more products over the course of the summer, including kelp jerky, snack sheets, protein chips, and fresh seaweed salad, so stay tuned for more deliciousness.
"Our mission is to empower individuals to make choices throughout their day that contribute to the well-being of our planet and take an active role against climate change; Kove is introducing some of the most sustainably produced snacks in the world enabling our community to snack with purpose" says Desirée Dupuis.
The brand launch was also accompanied by an interview with Chef Will Lew, one of the Sustainability Leaders on the Ocean Wise Seafood Council. "We have an obligation to make choices to inspire the people who are enjoying your food to discover for themselves the story you are trying to tell", Chef Will shared in the interview, filmed at the beautiful waterfront at Moutcha Bay Resort.
Congratulations to Cascadia Seaweed for the launch of Kove Ocean Foods! We're excited to continue celebrating the sustainability of farmed seaweed as a seafood and help others contribute to healthy oceans – one bite at a time.
Catch the rest of the Seaweed Days Festival by registering here!
---
Aquablog written by Shiori Ito, Ocean Wise Seafood Accounts Coordinator