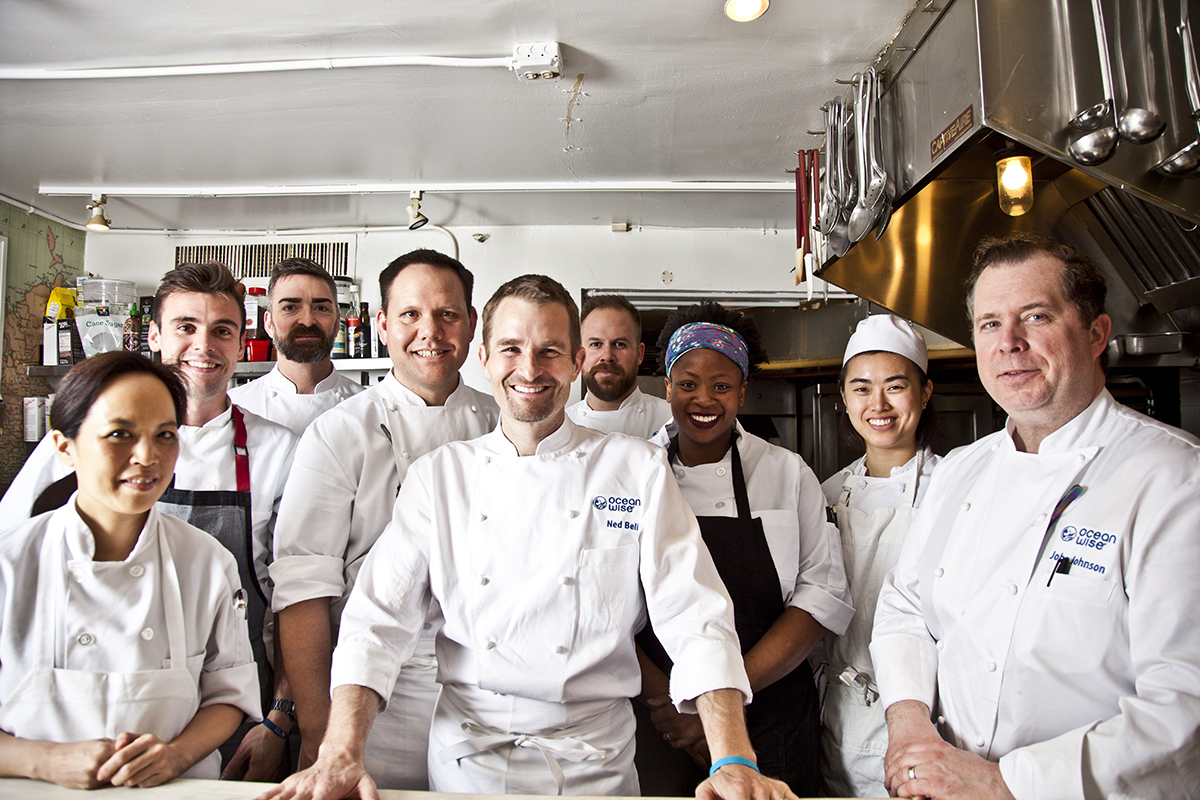 James Beard House NYC: A Career Highlight for Chef Ned Bell
This April, Ocean Wise executive chef Ned Bell was honoured with the opportunity to host a dinner at the James Beard House in New York City. The invitation to cook at James Beard House is a major culinary accomplishment.
In case you are unfamiliar with the James Beard House, here's what it's all about: James Beard was a culinary icon who, through his writing, teaching, mentorship, and media appearances, significantly influenced generations of professional chefs and culinary enthusiasts. James Beard passed away in 1985 and the following year, the James Beard Foundation was created. The non-profit supports the next generation of chefs and promotes the culinary industry through events such as the annual James Beard Awards, affectionately known as the Oscars of the culinary world.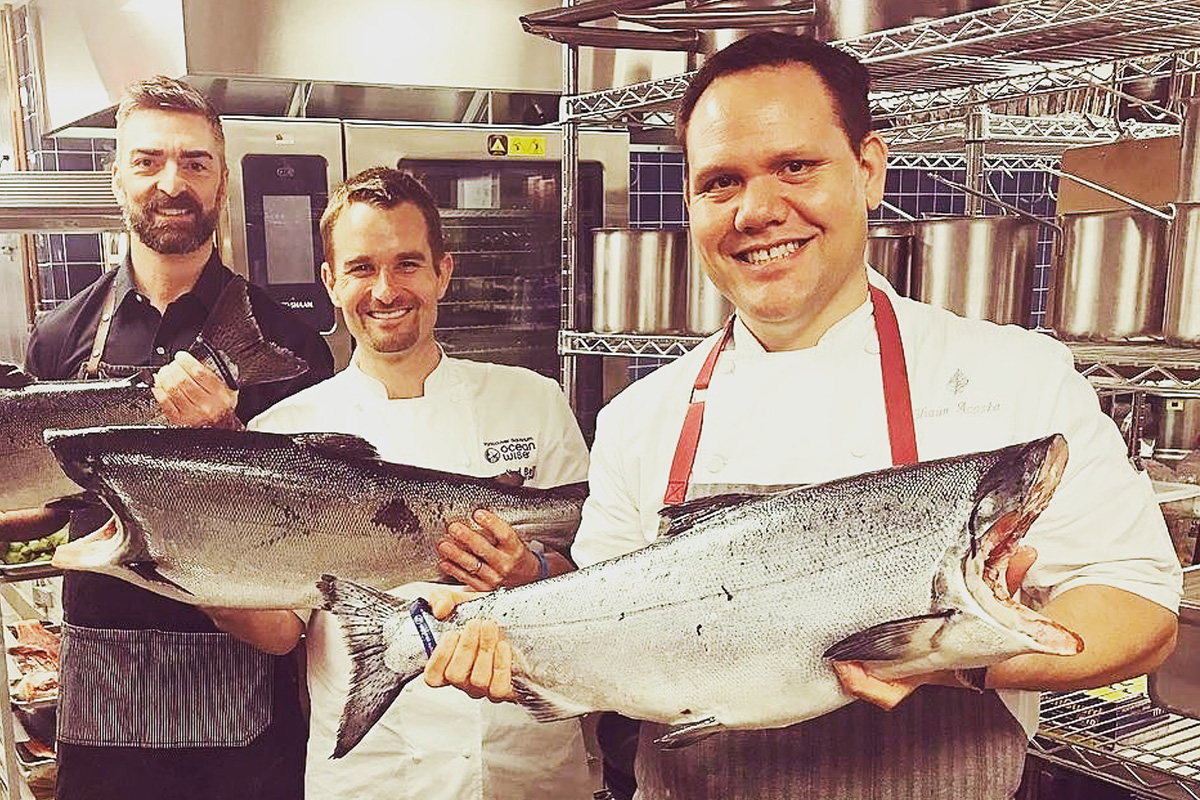 On April 5, chef Ned Bell hosted the Canadian West Coast Wild dinner; a celebration of British Columbia's seafood and wine. For chef Ned Bell the opportunity to cook at the James Beard House, showcasing B.C. wines and sustainable seafood from the West Coast, was "a culinary dream come true for this Okanagan boy."
Oysters, spot prawns, geoduck, scallops, albacore tuna, mussels, clams, salmon, halibut, and sugar kelp all Ocean Wise seafood delicacies — were each paired with a local B.C. wine from the B.C. Wine Institute. The seafood was sourced from a number of proud Ocean Wise suppliers including the B.C. Salmon Marketing Council, Fanny Bay Oysters, Underwater Harvesters Association, Organic Ocean, Kusshi Oysters, and the Pacific Halibut Management Association. With these top-notch ingredients and wine pairings, chef Ned Bell created delectable dishes, like his Geoduck and Pacific Scallop Crudo with Bottarga and Blood Orange dish paired with Steller's Jay Brut, that gave guests' palates a tour of the West Coast. What lucky guests.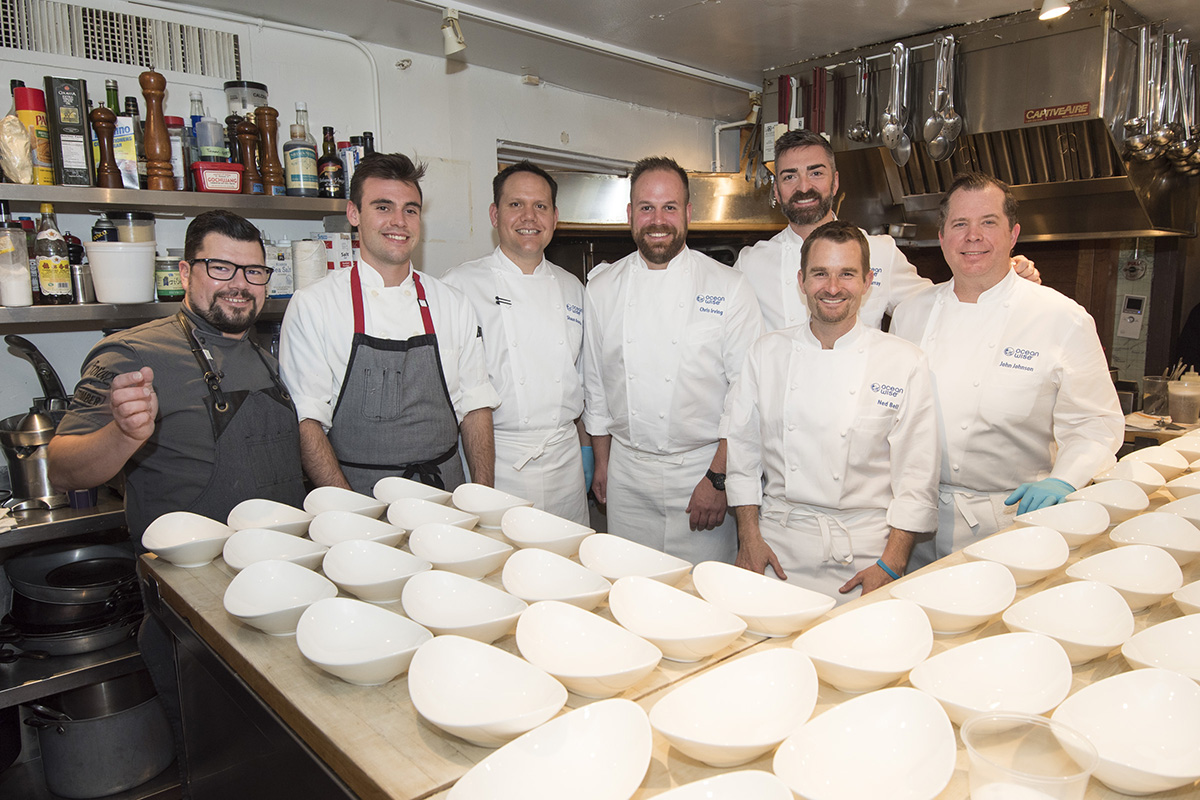 Chef Ned Bell served 130 people that day including media, showcasing Ocean Wise seafood in New York City and unleashing a flurry of social media praise within the James Beard network.
For chef Bell, being in the kitchens at James Beard with his peers from all four corners of North America was definitely a career highlight. "James Beard House is full of culinary history and the experience didn't disappoint. The chance to perform on stage at that level of cuisine is a challenge I will not soon forget. I can't wait to go back. The height of that 'wave' is addictive," describes chef Ned Bell.
Aqublog post by Claire Li, Vancouver Aquarium Ocean Wise account representative.
Overfishing is the single biggest threat our oceans face today. With more than 675 partners across Canada, Ocean Wise makes it easy for consumers to make sustainable seafood choices that ensure the health of our oceans for generations to come. The Ocean Wise symbol next to a seafood item is the Vancouver Aquarium's assurance of an ocean-friendly seafood choice. www.oceanwise.ca