Indigenous Storytelling Sundays 
with intro writing by Anisa Dhanji and artwork by River Miller
Young people (ages 18-30) form Ocean Wise's Ocean Bridge program, a national team engaged for eleven months in co-creating and delivering ocean and waterway service projects for their home communities. Anisa Dhanji is a 2021 Ocean Bridge Ambassador residing on the Pacific coast.  
As the Ocean Wise Youth community begins to learn about Indigenous sciences of place and relationships, we were excited to announce our social media event, Storytelling Sundays. We used our platform to share stories from Indigenous Storytellers on the four Sundays of February.
We're so thankful that many of you joined us as we made space on Sundays for moments of multi-media learning, contemplation, and agency as we listened to Indigenous Storytellers. As a settler residing and dreaming on the stolen, ancestral, and occupied lands of the Qayqayt First Nation, I was so humbled to share the heart-work of Sara Florence Davidson, Robert Davidson, Janine Gibbons, Skookum John, Nathan Wilson, and Margaret Firlotte. We are also incredibly grateful for the thoughtful dedication from the very talented visual artist, River Miller, who created our beautiful social media posters for this event.
We wanted to share a moment from each storyteller that influenced our way of thinking, learning, and connecting with nature and Indigenous communities.
Sara Florence Davidson, Robert Davidson, and Janine Gibbons – Sunday, February 6, 2022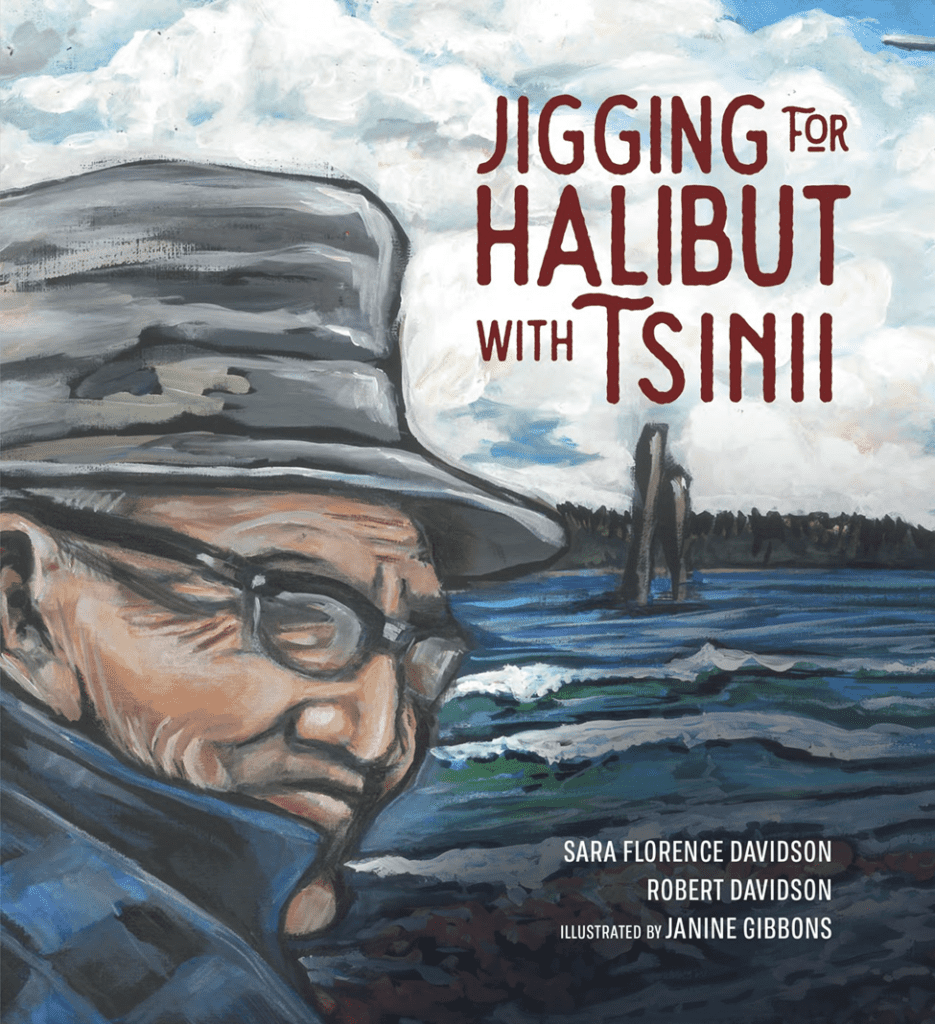 On our first Sunday, our storytellers featured a beautiful storybook, Jigging for Halibut with Tsinii by Sara Florence Davidson, and Robert Davidson, illustrated by Janine Gibbons.
Written by Dr. Sara Florence Davidson, a Haida/Settler author and SFU Education professor, and her father Robert Davidson, a respected and internationally acclaimed contemporary artist, Jigging for Halibut with Tsinii tells a "tender story [that] highlights intergenerational knowledge and authentic learning experiences."
"My father said once that we cannot forget the importance of Elders. He was worried that we don't respect them like we used to and wanted that to change. This book is a love letter to Elders, who are our doorway to the past, to the traditions, languages, and ways of living that give us not just identity, but life. It is at once poetic and calming, in both its words and illustrations, and gifts knowledge to us from those that have been entrusted with it." -David A. Robertson, Governor General's Award-winning author
This book brings the Sk'ad'a Principles to life through the art of Janine Gibbons.
Explore more of Jigging for Halibut with Tsinii here.
Skookum John – Sunday, February 13, 2022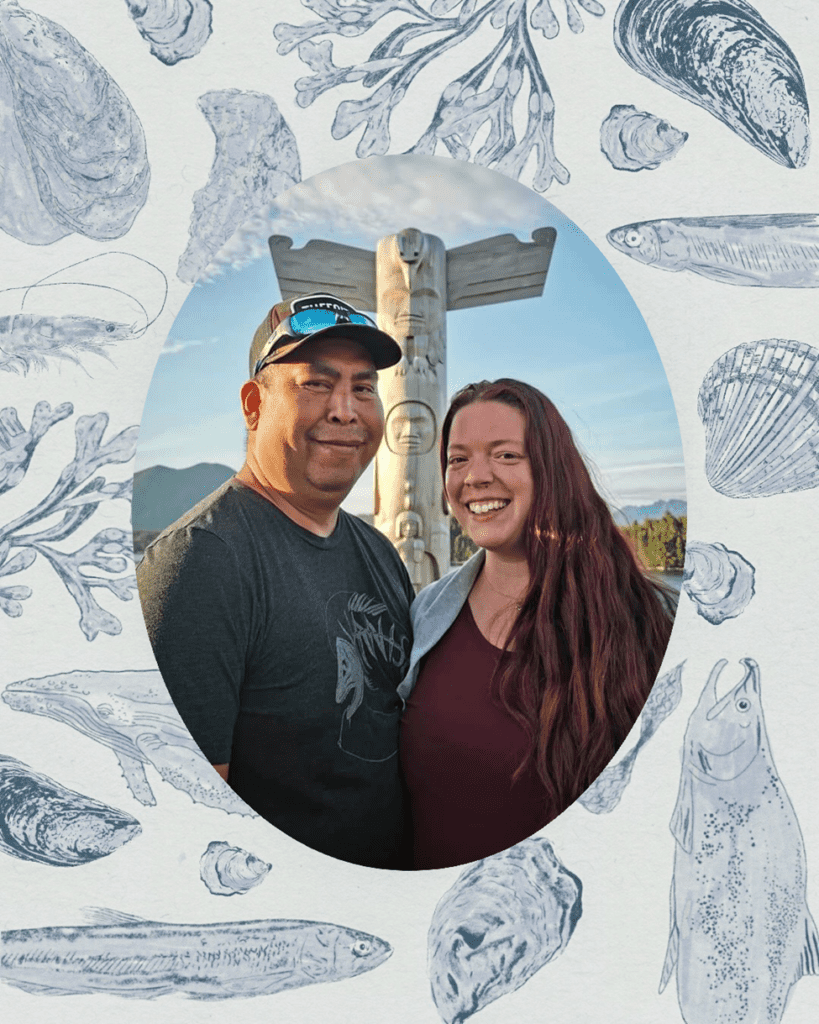 Our second Storytelling Sunday featured a Residential School Survivor, Skookum John. We thank him for his oral telling of his story and his partner, Marcie Callewaert, for scribing it for us. Skookum John tells us about his connection to water, whether it's for food, travel, or income. His story begins from a very painful time in his life that has transformed into purpose; to protect the ocean and all that's in it.
"But these nighttime forages to find food, particularly seafood, gave me purpose and helped me survive the horror of our daily reality."
Read more of Skookum's story here. (Trigger Warning: Residential Schools)
Nathan "Kaanax Kuwoox" Wilson- Sunday, February 20, 2022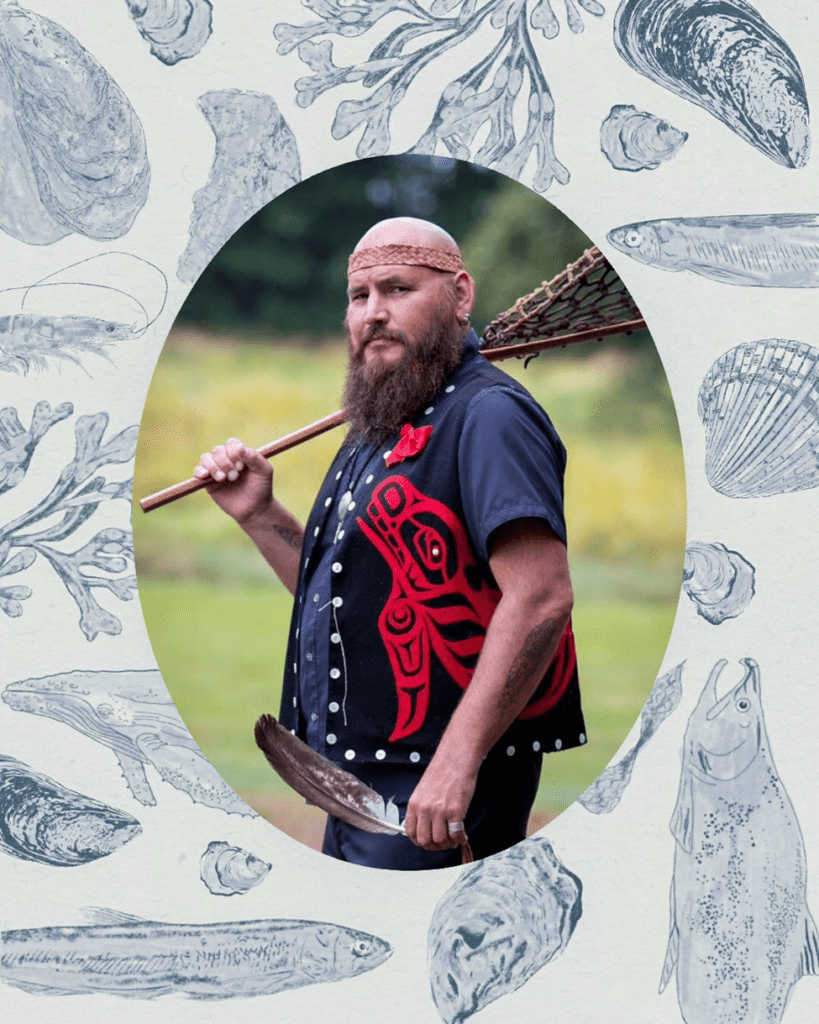 The third Sunday featured Indigenous educator, Nathan "Kaanax Kuwoox" Wilson, who joins classrooms to share his wisdoms about fishing, food, and more. Delta students and teachers look forward to having Nathan "Kaanaax Kuwoox" Wilson (Indigenous Educator and Cultural Enhancement Facilitator) visit their schools and classrooms.
Visit Nathan's website if you're interested in Indigenous Education.
Read more about his teachings here.
Métis Margaret– Sunday, February 27, 2022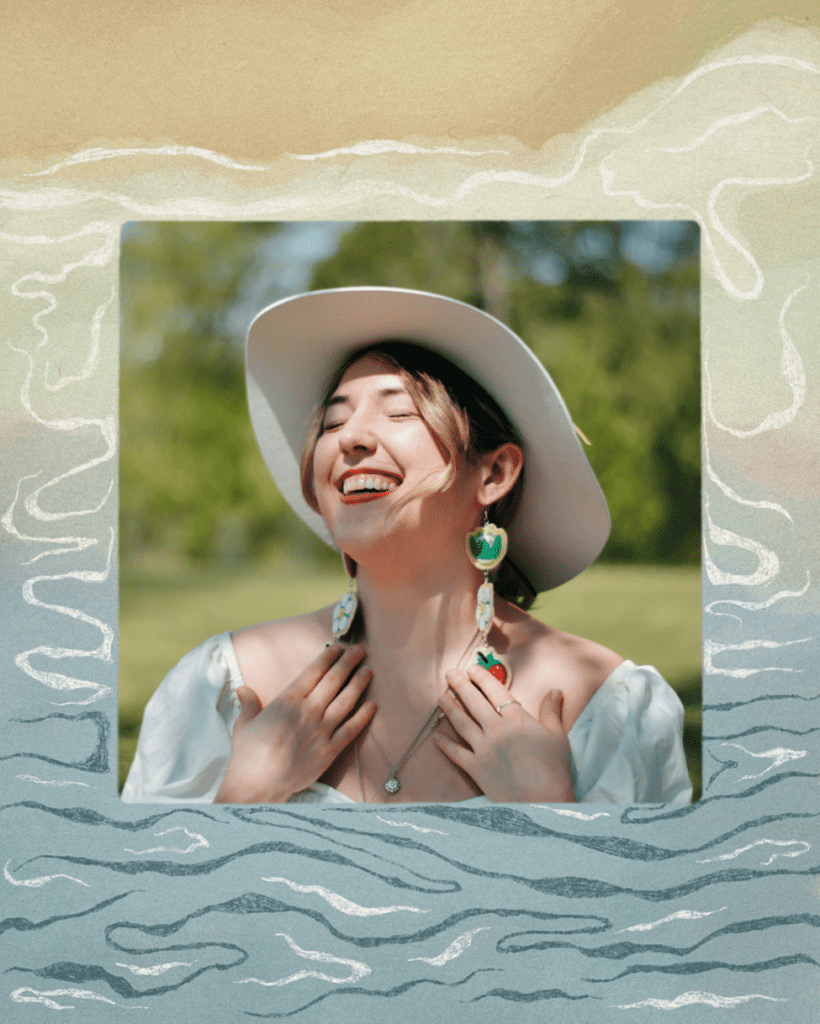 Our last storyteller, Métis Margaret, taught us how she uses beading as an intersection of creative expression and accessing her culture.
She tells us, "I started exploring beadwork as a creative outlet but found it an incredible way to reconnect with my Metis culture. Everything I have learned in the realm of Metis artistry was passed down to me from my mother, Nancy, and I am so lucky to have her. I aspire to make beaded pieces for everyone to wear, but more so for our Indigenous kin to wear proudly and fiercely."