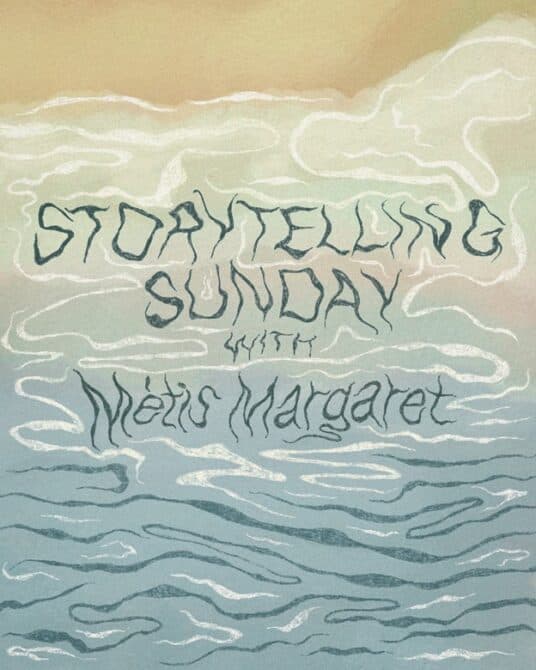 Indigenous Storytelling Sunday: Métis Margaret
with intro writing by Anisa Dhanji and artwork by River Miller
Young people (ages 18-30) form Ocean Wise's Ocean Bridge program, a national team engaged for eleven months in co-creating and delivering ocean and waterway service projects for their home communities. Anisa Dhanji is a 2021 Ocean Bridge Ambassador residing on the Pacific coast.
As the Ocean Wise Youth community begins to learn about Indigenous sciences of place and relationships, we were excited to announce our social media event, Storytelling Sundays. We used our platform to share stories from Indigenous Storytellers on the four Sundays of February.
We're so thankful that many of you joined us as we made space on Sundays for moments of multi-media learning, contemplation, and agency as we listened to Indigenous Storytellers. As a settler residing and dreaming on the stolen, ancestral, and occupied lands of the Qayqayt First Nation, I was so humbled to share the heart-work of Sara Florence Davidson, Robert Davidson, Janine Gibbons, Skookum John, Nathan Wilson, and Margaret Firlotte. We are also incredibly grateful for the thoughtful dedication from the very talented visual artist, River Miller, who created our beautiful social media posters for this event.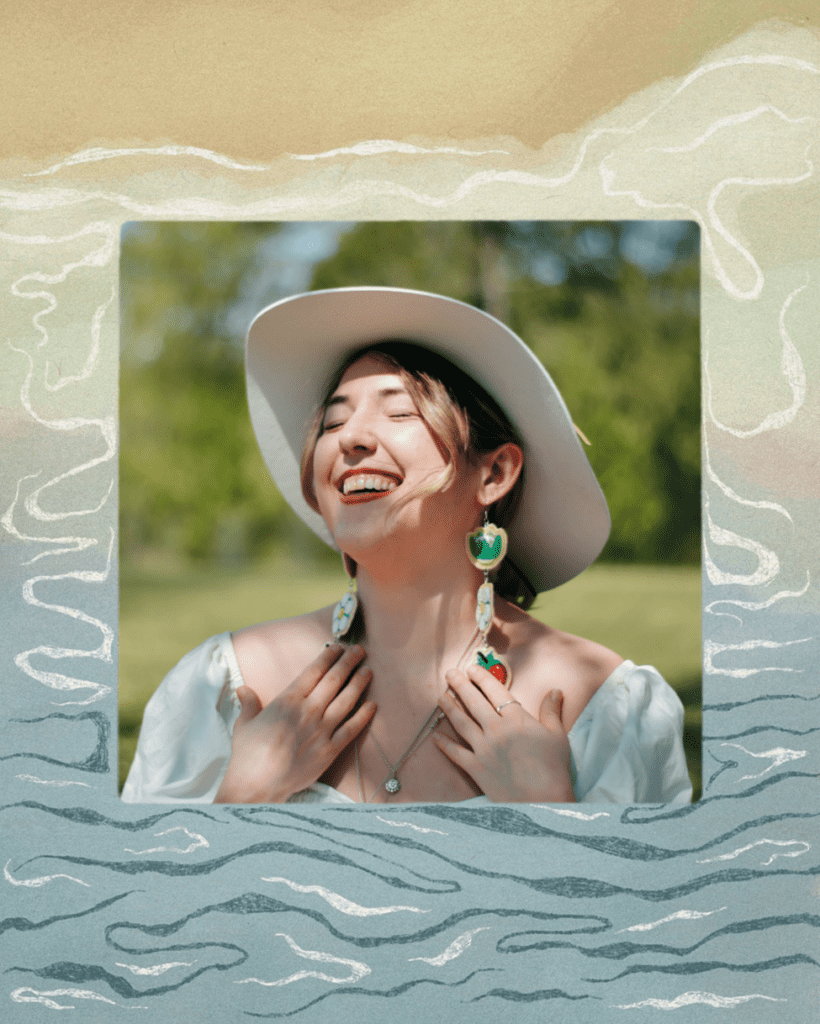 Our last storyteller, featured on February 27, Métis Margaret taught us how she uses beading as an intersection of creative expression and accessing her culture. 
Margaret tells us, "Taanshi everyone, mon nom si Margaret and I am a Michif artist located in Winnipeg, which is on Treaty 1. Treaty 1 territory is the traditional territory of the Anishinaabeg, Oji-Cree, Cree, Dakota and is the heartland of the Metis Nation. I've been doing beadwork now for over three years. I have also started sewing ribbon skirts, but beadwork is my preferred medium. I started exploring beadwork as a creative outlet but found it an incredible way to reconnect with my Metis culture. Everything I have learned in the realm of Metis artistry was passed down to me from my mother, Nancy, and I am so lucky to have her. I aspire to make beaded pieces for everyone to wear, but more so for our Indigenous kin to wear proudly and fiercely."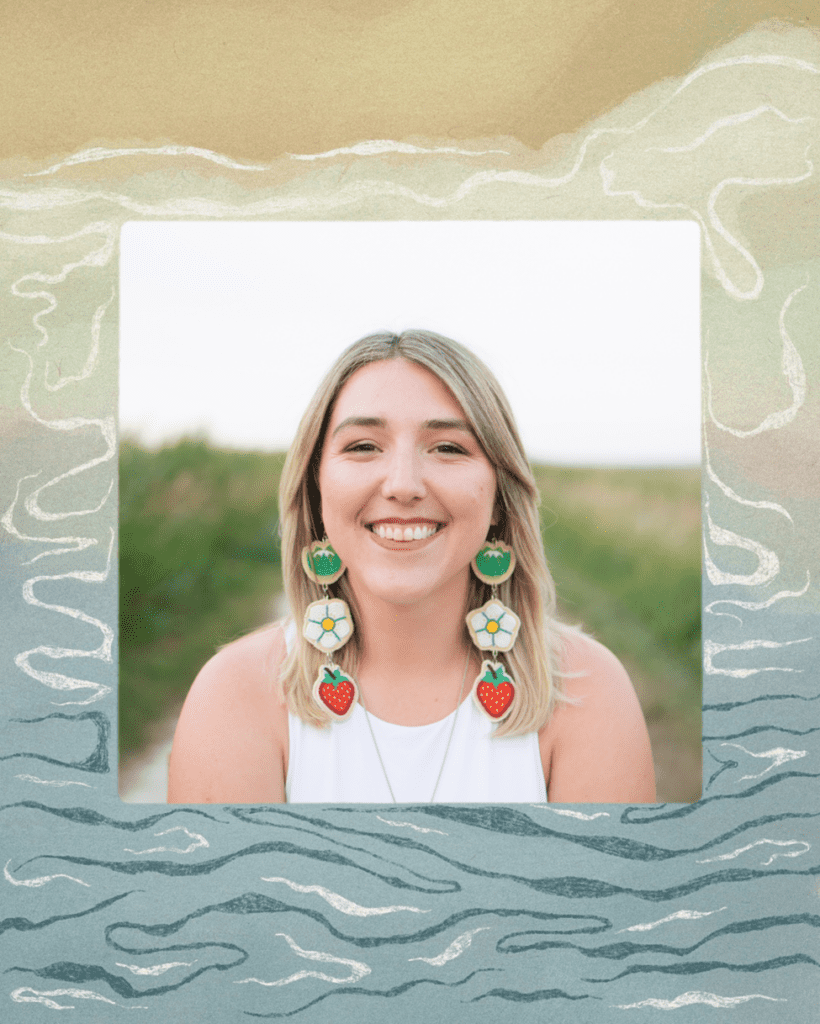 Riel Deadly (My Metis Earrings)
During the fur trade period, Metis people were nomadic and couldn't carry things with them so they wore their art. One of the things they wore was their beadwork, proudly beaded by metis women. Beaded clothing items were used as a way to identify which nation the person belonged to because different tribes had different beadwork styles. The Metis were known as the "Flower Beadwork People" by other nations. At this time, beadwork was a common item Indigenous women would use to trade with. However, if you were a Metis woman, your beadwork was seen as less valuable compared to a First Nations woman. Our Metis women would then label their beadwork as Ojibway or Cree instead of "half breed" beadwork to be able to sell the pieces for a higher value. But they would incorporate an infinity symbol, similar to the one seen in these earrings, somewhere within their beadwork as a sort of trademark. Nowadays these hidden infinity symbols help us identify Metis artwork, and can also lead to identifying which Michif family it came from.
We, the Metis, are a resilient people. My goal with these earrings is to showcase our resilience throughout history. I want these earrings to scream my Indigeneity and to serve as a reminder that I should take up space within any colonial setting. They showcase how connected to Mother Earth the Michif people are; from the pattern being inspired by a wild rose, to the home tanned hide made by my aunt that this piece is beaded upon and then the bison teeth which hang on the end. We, as a people, pride ourselves in our sense of community and these earrings showcase that interconnectedness. I also wanted to use bison teeth with this pattern as a kind of nod to the bison, as Indigenous people relied heavily on them for survival. Around the time of Manitoba being founded, the Canadian government encouraged hunting the bison into extinction for the sole purpose of eradicating the Indigenous people through starvation. They knew how much we relied on the bison for survival, and knew that their extinction would also mean our extinction. The teeth serve as a reminder that we will never be erased. Just like the bison, we are still here and continue to thrive.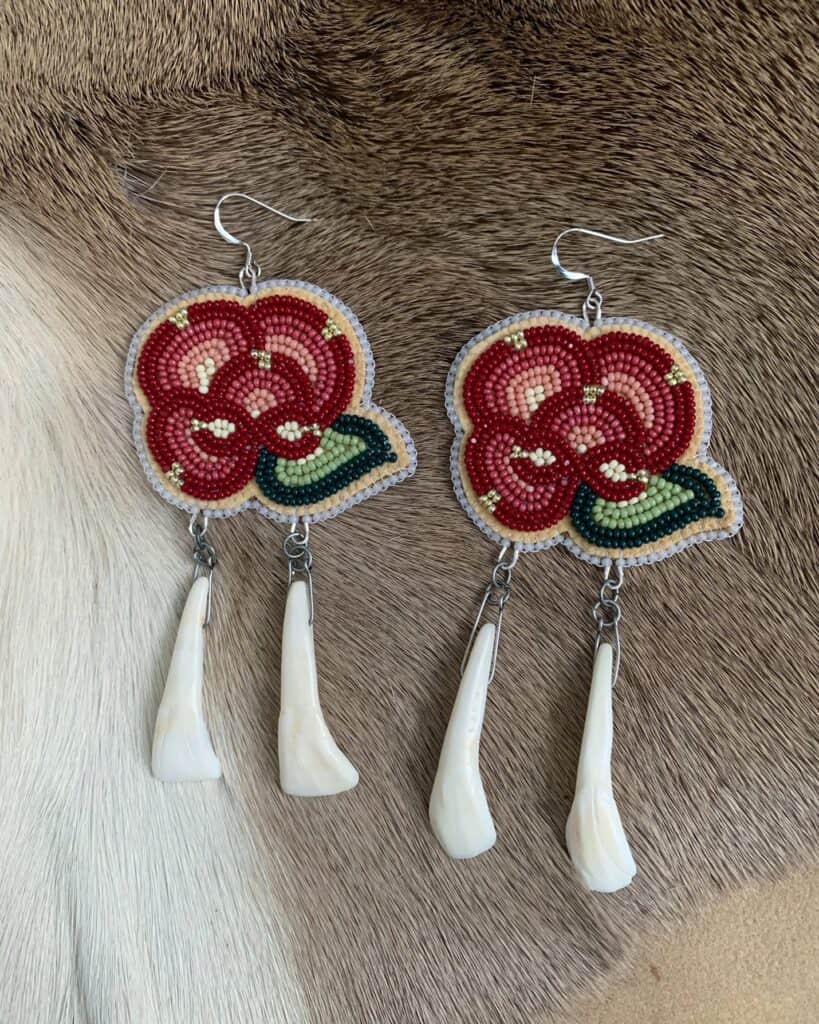 Find this feature on Instagram here:
https://www.instagram.com/p/Cafp-j8Pl20/
https://www.instagram.com/p/CafqOqwvjEY/