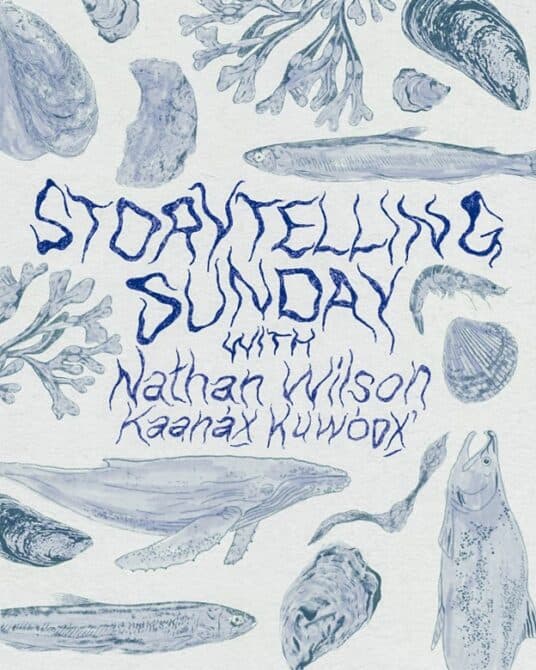 Indigenous Storytelling Sunday: Nathan "Kaanax Kuwoox" Wilson
with intro writing by Anisa Dhanji and artwork by River Miller
Young people (ages 18-30) form Ocean Wise's Ocean Bridge program, a national team engaged for eleven months in co-creating and delivering ocean and waterway service projects for their home communities. Anisa Dhanji is a 2021 Ocean Bridge Ambassador residing on the Pacific coast.
As the Ocean Wise Youth community begins to learn about Indigenous sciences of place and relationships, we were excited to announce our social media event, Storytelling Sundays. We used our platform to share stories from Indigenous Storytellers on the four Sundays of February.
We're so thankful that many of you joined us as we made space on Sundays for moments of multi-media learning, contemplation, and agency as we listened to Indigenous Storytellers. As a settler residing and dreaming on the stolen, ancestral, and occupied lands of the Qayqayt First Nation, I was so humbled to share the heart-work of Sara Florence Davidson, Robert Davidson, Janine Gibbons, Skookum John, Nathan Wilson, and Margaret Firlotte. We are also incredibly grateful for the thoughtful dedication from the very talented visual artist, River Miller, who created our beautiful social media posters for this event.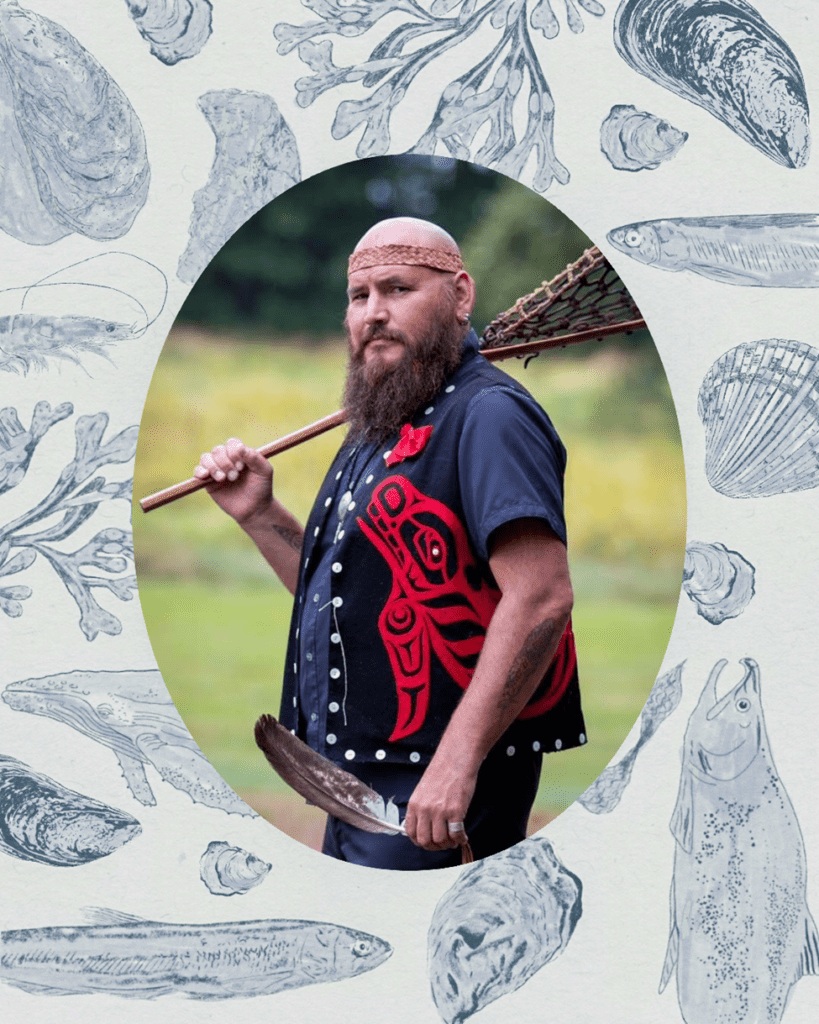 The third Sunday, February 20th, we featured Indigenous educator, Nathan "Kaanax Kuwoox" Wilson, who joins classrooms to share his wisdoms about fishing, food, and more. Delta students and teachers look forward to having Nathan "Kaanaax Kuwoox" Wilson (Indigenous Educator and Cultural Enhancement Facilitator) visit their schools and classrooms.
Since he can't visit as frequently during this time of remote learning, Nathan is creating videos for teachers and parents to share with their children. Visit his website to learn more: https://deltalearns.ca/indigenouseducation/learning-with-nathan/. Nathan spoke to us about how to take fish and other sea life from the ocean in sustainable and responsible ways in his latest video: Fishing in the North
Learn more from Nathan here: https://deltalearns.ca/indigenouseducation/learning-with-nathan/