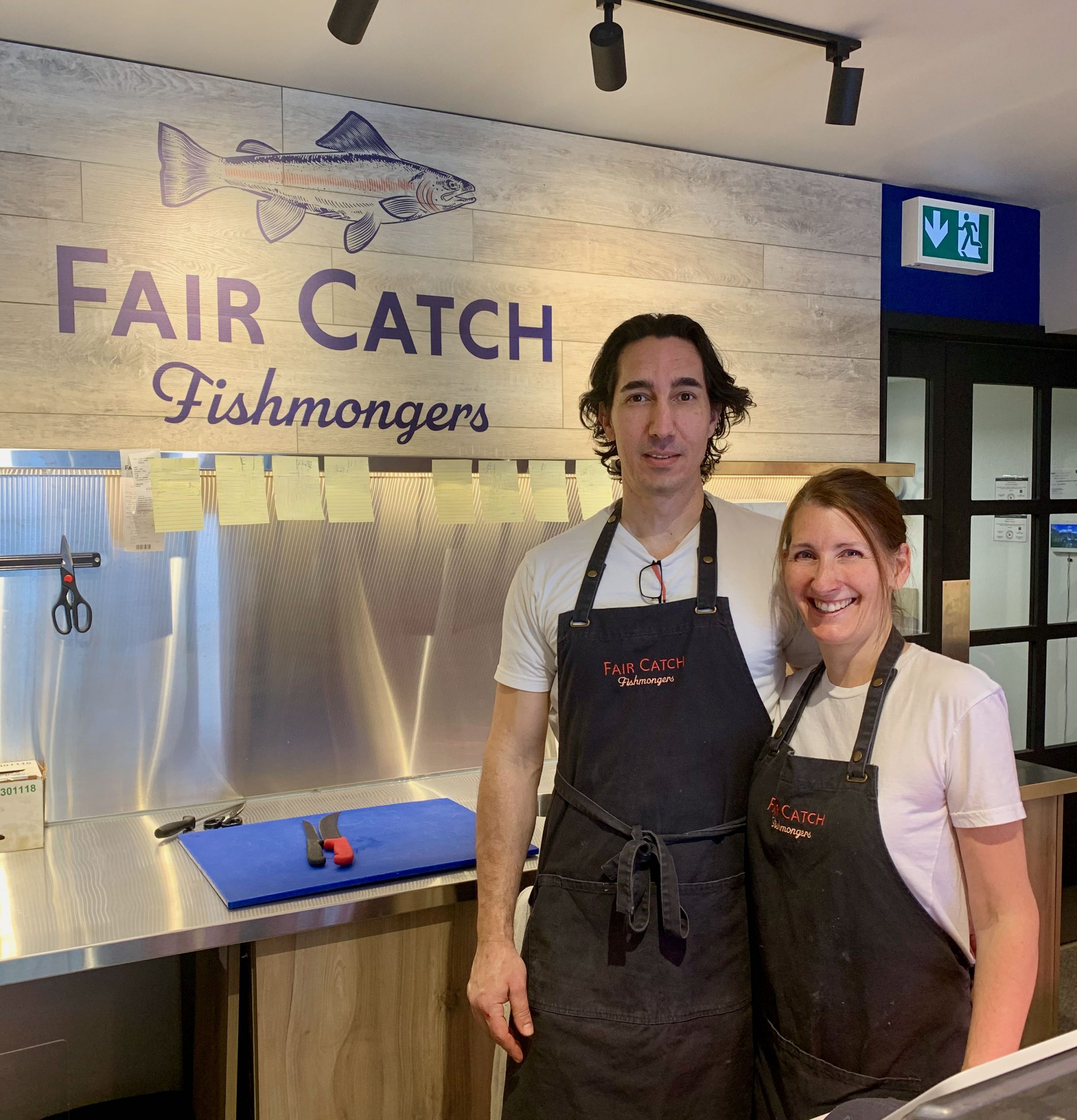 Opening Their Doors to Healthy Oceans
Fair Catch Fishmongers is among the first businesses to join both the Ocean Wise Seafood program and the new Plastic Reduction Program.
Rob Despins and Genevieve Lemaire opened Fair Catch Fishmongers in April 2020. Located in Toronto, Fair Catch sells high-quality, responsibly sourced seafood to their local customer base. With a strong emphasis on sustainability from the onset, Fair Catch joined the Ocean Wise Seafood program before they even opened their doors. 
"As a leading authority in the field of conservation, Ocean Wise was an organization we wanted to partner with so that we could be armed with the knowledge and best practices necessary to take action for ocean health," says Fair Catch Fishmongers Co-Owner, Rob Despins. ""There's so much to learn, it can be intimidating to think about it… yet Ocean Wise makes it easy with a wealth of resources on hand in a variety of easy-to-consume formats like videos, newsletters, tutorials and such. We've only just begun, but we feel like we've learned so much already thanks to Ocean Wise!"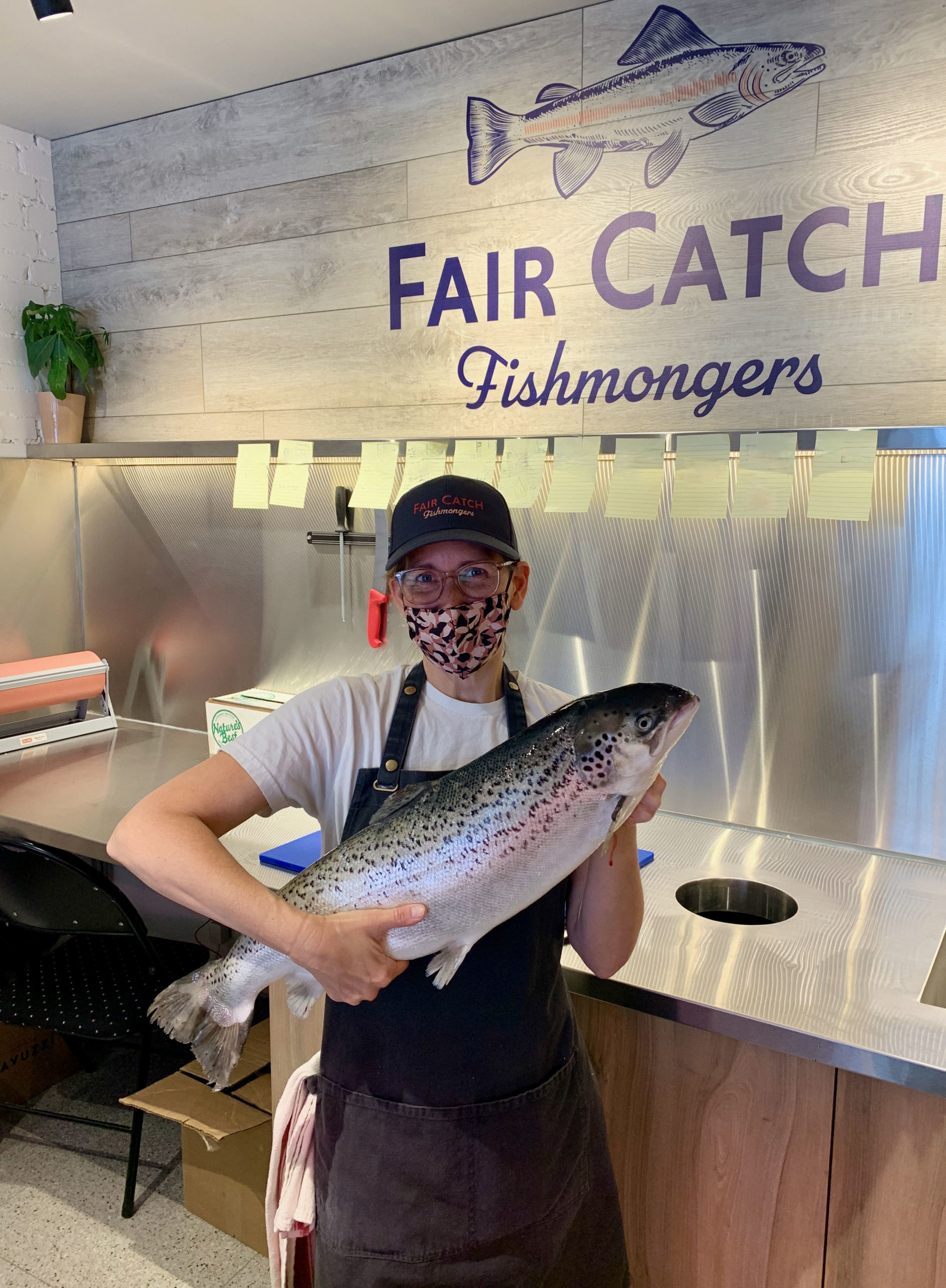 While it is not a requirement of the program to carry 100% Ocean Wise recommended seafood to become a partner, Fair Catch is trying to get as close as possible.
"Our biggest challenge is meeting customer demand while holding firm to our "sustainable-only" product offerings. There are certain products customers are looking for – like branzino or snapper – that we simply do not stock since we can't find a sustainable source," says Rob. "We strive to offer only Ocean Wise recommended products since we believe it to be the most trusted and credible seafood program out there." 
Rob celebrates their ability to help customers fall in love with more sustainable alternatives. "We've turned more people on to the grill-worthy goodness of whole Ontario rainbow trout than we ever thought possible, as that is our go-to alternate suggestion for the barbecue-favourite branzino. We even had a customer tell us how he used it as a backyard-barbecue alternative for his branzino-loving family visiting from Croatia, and they are all now big fans of our local favourite fish!"
"It's an impressive commitment, and an important one," says Ocean Wise Seafood Accounts Coordinator, Erika Bolliger. "Building trust and educating customers about why certain products are sustainable (and why others are not) can create lifelong purchasing behaviour change that is good for our oceans. Ocean Wise is here to ensure Fair Catch has the best available science and communication support to be impactful changemakers."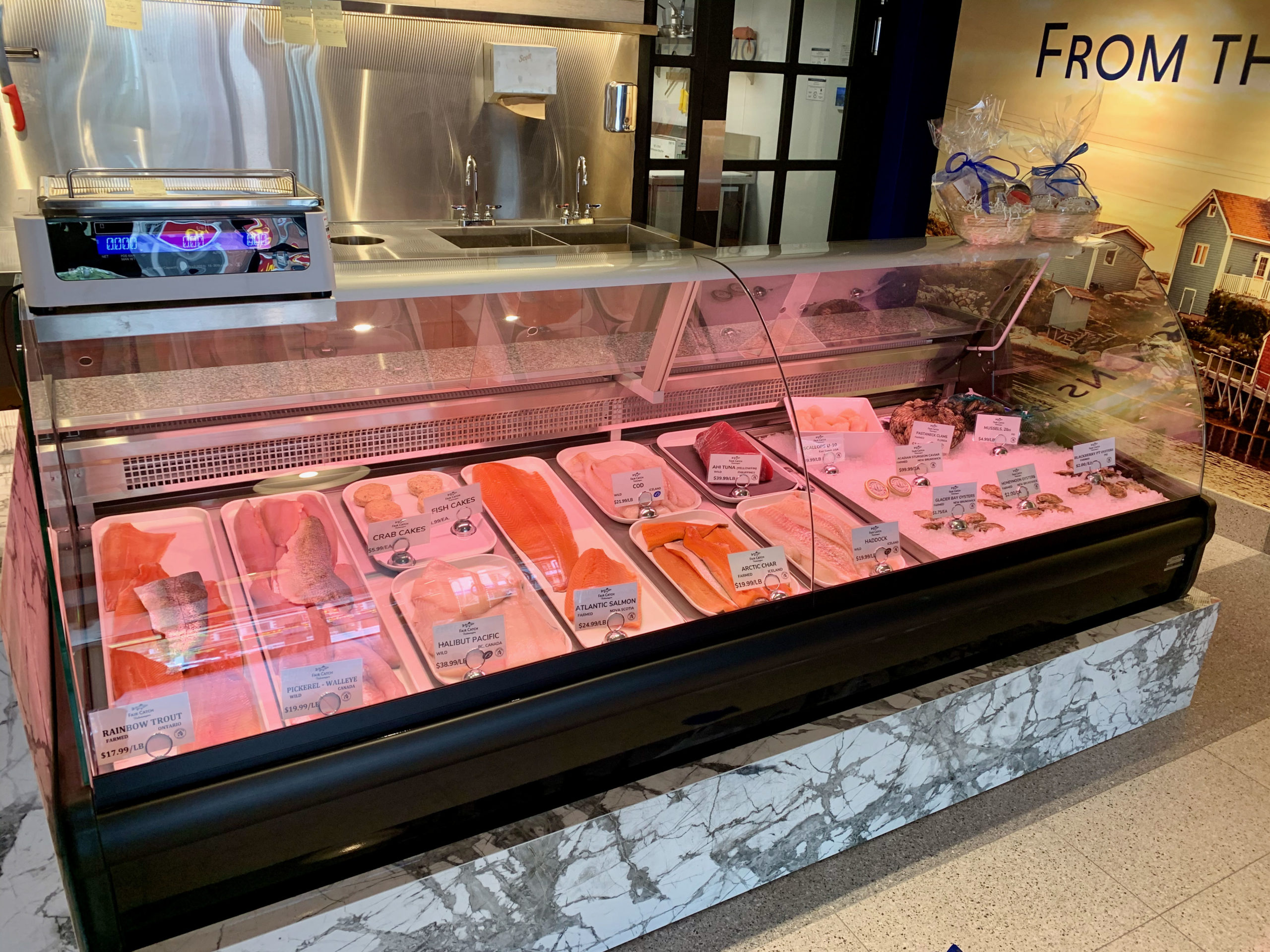 Fair Catch's sustainability goals reach beyond seafood sourcing; in their initial meeting, they asked the Ocean Wise team what they could do to reduce single–use plastics. Thankfully, Ocean Wise's new Plastic Reduction Program had launched in January 2021 and was able to support them.  
"Plastics are pervasive in the foodservice industry," says Ocean Wise Plastics Coordinator, Melanie Chanona. "That's why commitments to measure and reduce their plastic footprint are so important. Just taking a pause to reflect on where plastics show up can often reveal where there's a better option. By embedding this principle from day one, Fair Catch is setting an inspiring and much-needed standard in the industry."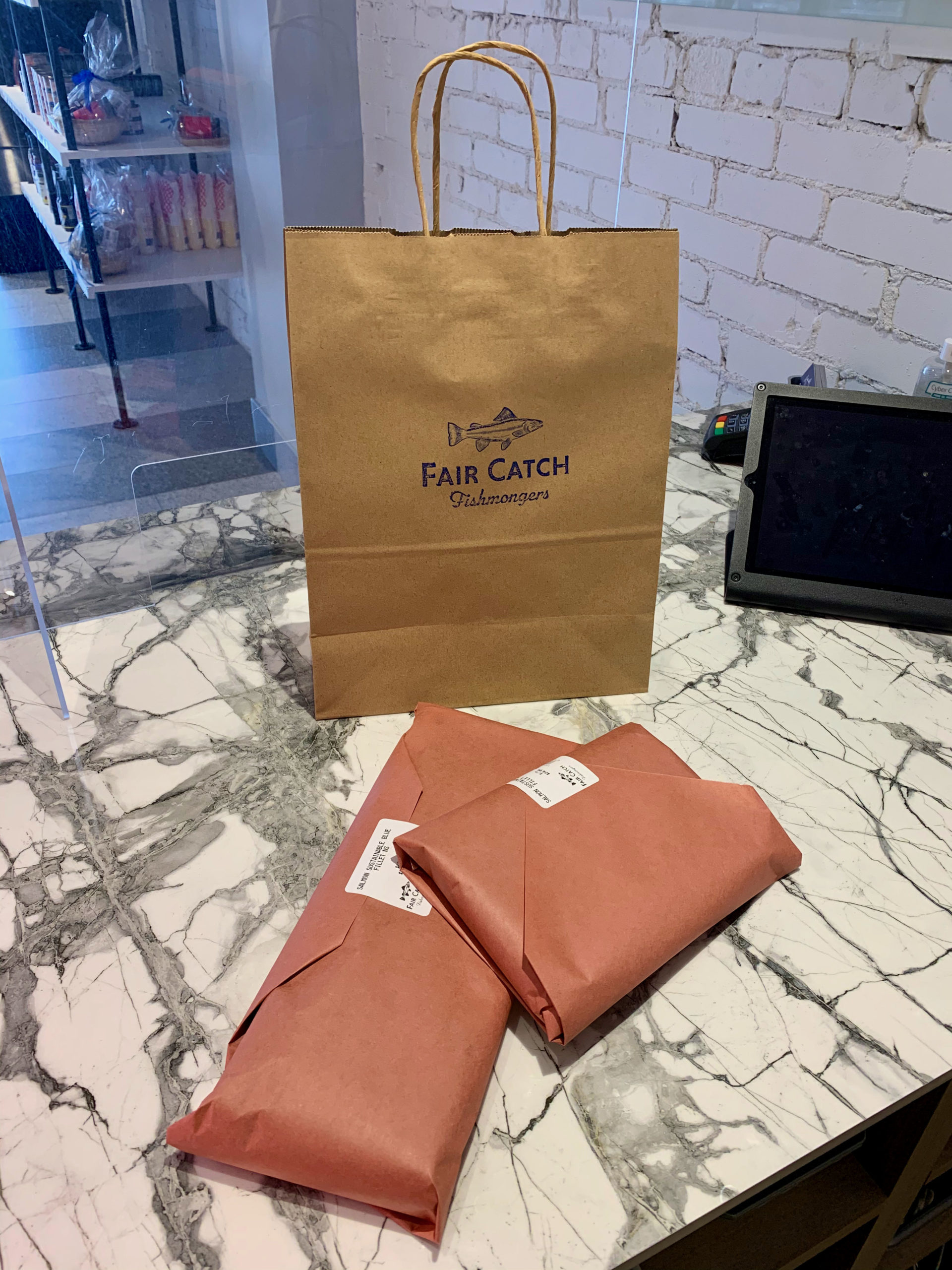 "We're proud of the fact that we avoid the use of plastic bags in all but a fraction of cases," says Rob. "We use paper for all customer transactions, and reusable airtight hard containers for all product storage. We even re-use the ice packs we receive from suppliers to provide to customers in lieu of bags of ice."   
Fair Catch has also managed to avoid vacuum seal bags with their fresh prepared products, but certain frozen products (e.g., salmon burgers, frozen fillets, etc.) can present a challenge. "We don't want to stop selling the burgers since it's a great way to use all the trimmings from filleting salmon (and thereby reduce food waste), we just wish there was an ecologically-friendly alternative," says Rob.  
 These trickier problems require collective action from within the industry and collaboration with suppliers. Ocean Wise is working hard to help food businesses like Fair Catch tackle these challenges by amplifying their voices and finding ways to bring science-backed solutions to scale in the market. 
When asked to give their advice to any business interested in starting their sustainability journey, Rob replied: "The first step is knowing that you want to make a positive impact and understanding that ways can be found to reduce plastic waste and improve seafood sourcing while still being 'good for business'."
Fair Catch has not one but two teams of experts at their disposal – the Seafood team is there to help them source sustainable seafood and communicate with their customers, and the Plastics team is helping them track and reduce unnecessary plastics. "We want to take as holistic an approach to ocean conservation as possible," says Rob. "We look to both the Ocean Wise Seafood program and Plastic Reduction program for strategies to help us get there."
Join the Movement
Join over 18K people from around the world and pledge to help end overfishing and #BePlasticWise.
If you work in the food sector, you can go one step further and encourage your business to join the Ocean Wise Seafood program, the Plastic Reduction program – or both!
Aquablog written by Ocean Wise Seafood Accounts Coordinator, Erika Bolliger and Ocean Wise Plastics Coordinator, Melanie Chanona from an interview with Fair Catch Fishmongers Co-Owner, Rob Despins. Excerpts have been edited to be more concise for the purpose of the blog. All images courtesy of Fair Catch Fishmongers.