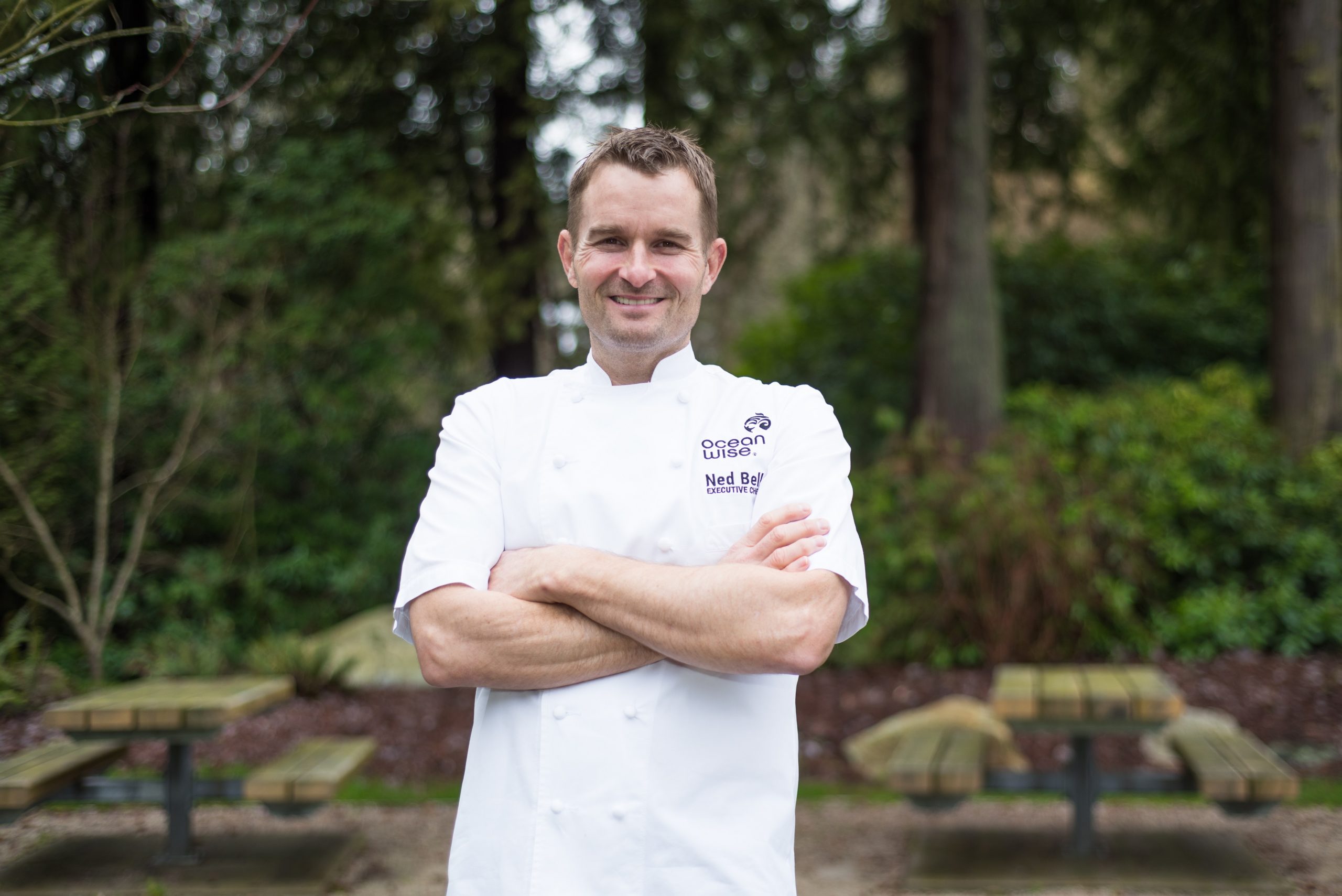 Chef Ned Bell Receives Honorary Doctor of Technology Degree
On June 21, Ocean Wise Executive Chef Ned Bell was recognized for the exceptional leadership he has demonstrated in the area of sustainable seafood with an Honorary Doctor of Technology at Vancouver Island University's Convocation Ceremony.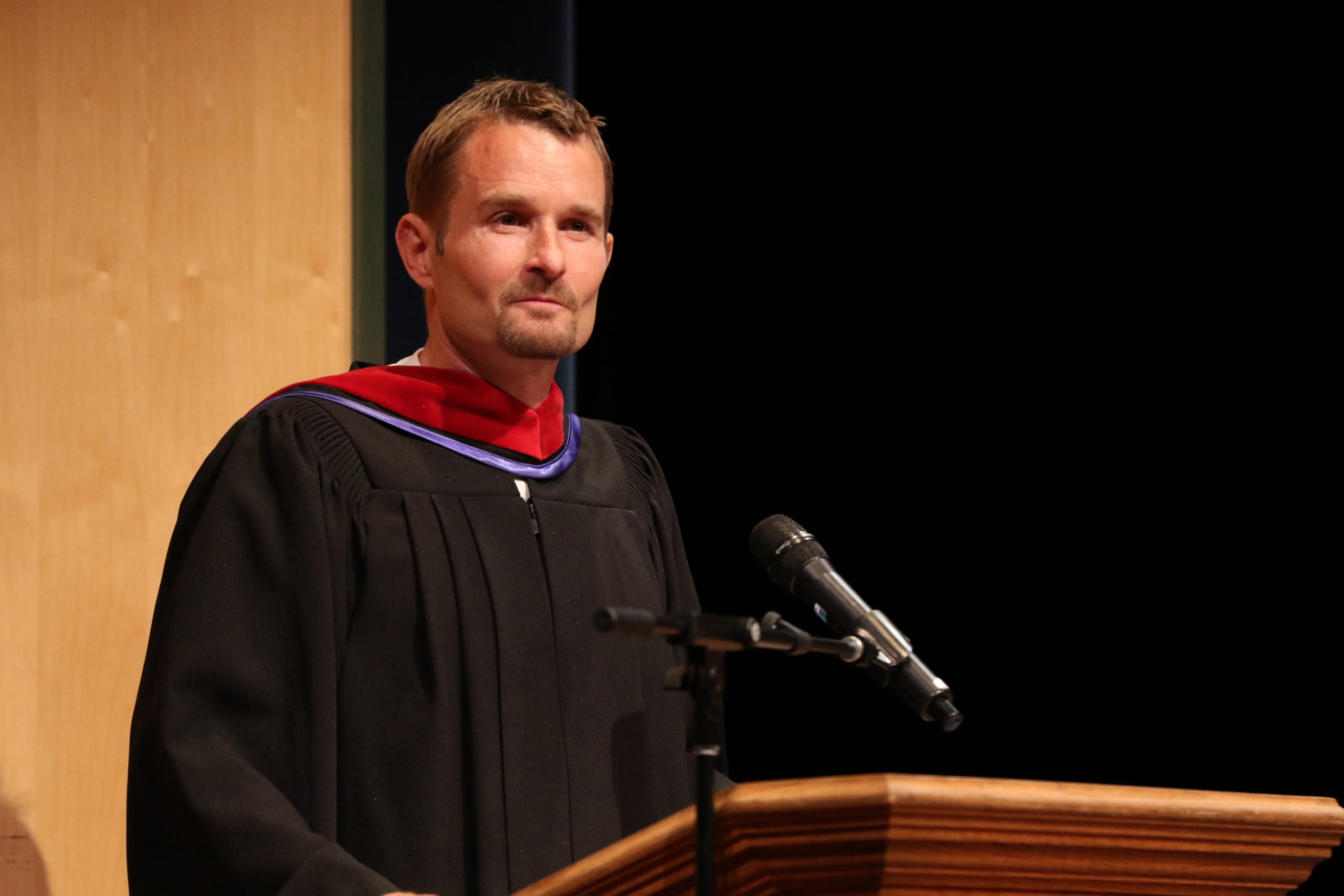 Bell — who's had a major impact on the way thousands of chefs and individuals around the world buy and consume seafood — is passionate about creating globally inspired dishes using locally grown ingredients, with an emphasis on sustainable seafood. His ability to excite, inspire and educate individuals and industry professionals wanting to make a broader commitment to sustainable seafood has made him a much sought-after chef, speaker and change-maker. Bell effectively combines his infectious enthusiasm, culinary skills and love of great ingredients with a passion for elevating the conversation about this crucial environmental issue.
Dr. Don Noakes, VIU Dean of Science & Technology, said chefs like Bell play an important role in not only feeding the public but also in educating people about healthy choices and sustainable choices for the food we grow and harvest. "It's important that we choose our seafood wisely in order to protect endangered fish and shellfish stocks while producing food for a world's population predicted to increase to nearly 10 billion people by 2050," he said.
Bell launched his Chefs for Oceans organization with an 8,700 km bike ride across Canada in 2014, staging dozens of awareness- building events along the way. His commitment to seafood stewardship has continued to grow ever since. He's now an award-winning chef advocate, keynote speaker, and educator, as well as founder of Chefs for Oceans, and Ocean Wise Executive Chef.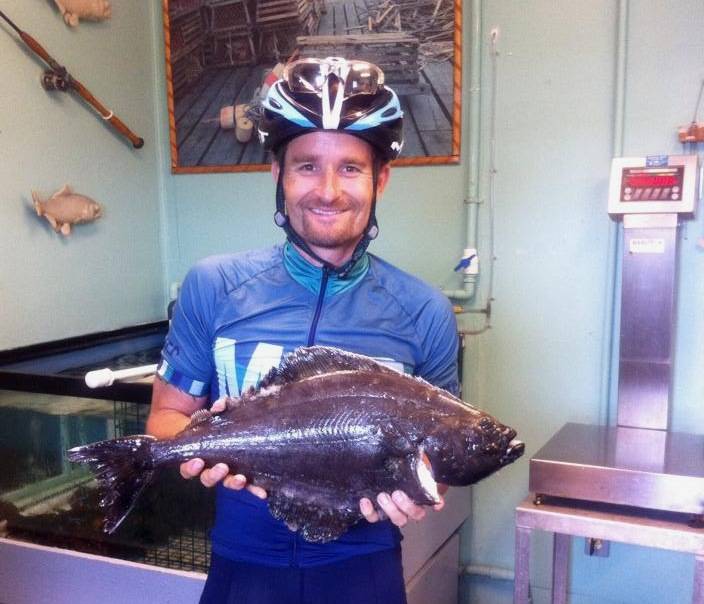 "Every second breath we take comes from the one ocean we share covering two-thirds of our blue planet," says Bell. "I don't know that there is a more important conversation than the one we have about the health of this extraordinary body of water that we know so little about. We cannot grow anything on land without healthy oceans, our weather is directly linked to its health, and our lakes and rivers across the planet feed into the oceans."
Bell has worked in some of the country's finest restaurants, in Niagara, Toronto, Calgary, Kelowna and Vancouver, where he is currently the Culinary Director at the prestigious Vancouver Club. He has earned many accolades and awards, including receiving Food Service & Hospitality magazine's Pinnacle Award for Chef of the Year in 2015 and the SeaWeb Seafood Summit Global Champion Award in 2017.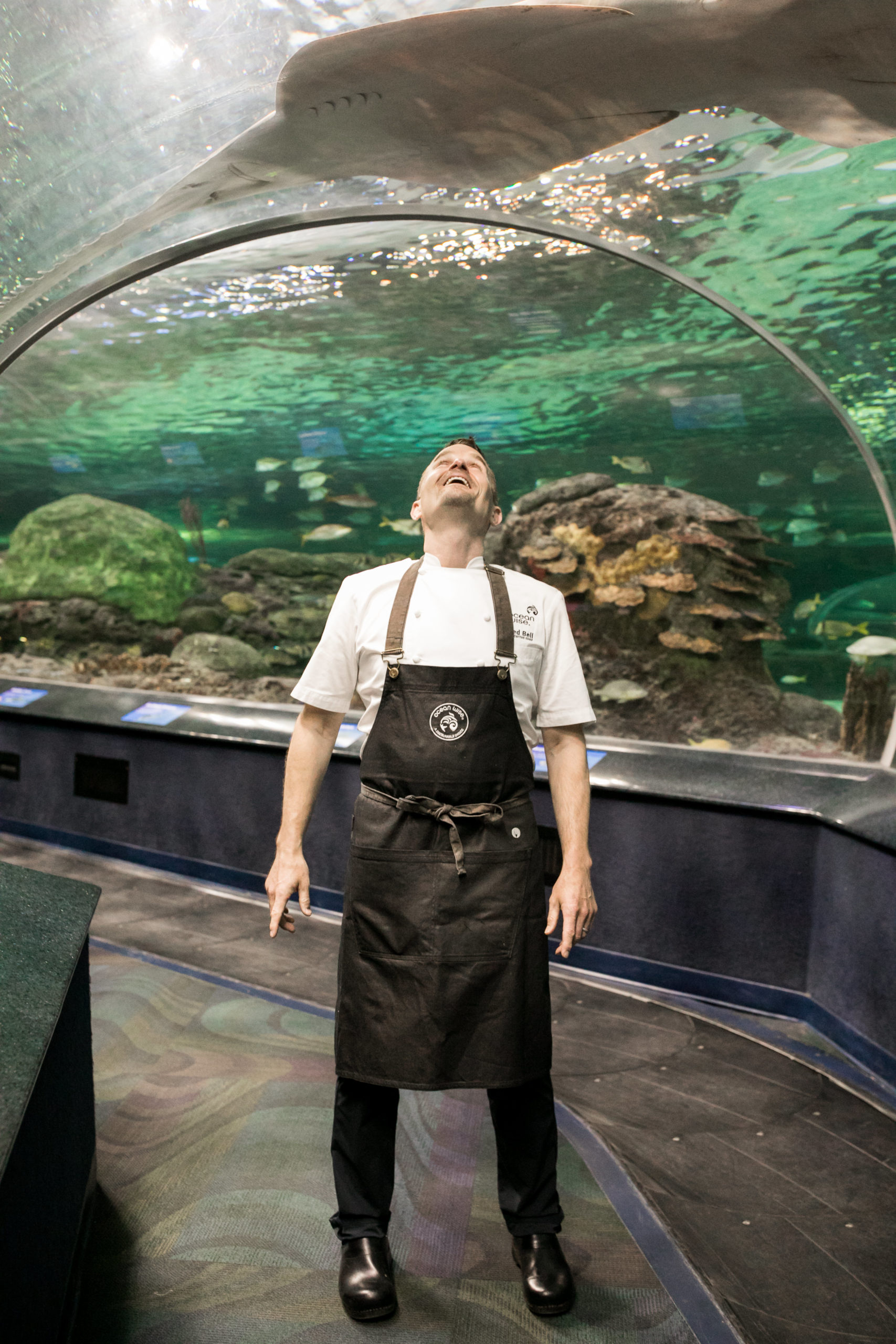 "This is a food conversation, a human conversation, that affects every person on this planet. Whether you live close to the coast or far away from it, you impact the world's five oceans and seven seas every day of your life," he said. A father of three sons, Bell has dedicated himself to inspiring and educating people to become part of the solution for healthier oceans for today's children and all the generations to come. "Mother Nature still gives us wild fish. It's not our right to take it all, and two billion of us rely on it for our daily source of protein."