Arctic August: True North Strong and Free
By Andrea Wright, Vancouver Aquarium director of development
On board the MV Akademik Sergei Vavilov, staring out at the very grey and misty Lancaster Sound, it's easy to imagine I'm at home on the West Coast of Canada. But many things tell me otherwise. The sea birds don't look like our gulls. The ring seals are markedly different from our harbour seals. And of course, there are the icebergs. While not as plentiful as off the coast of Greenland, they are hauntingly beautiful and as iconic an Arctic sight as the yet-to-be-seen polar bears and belugas.
I did not know what to expect on this, my first trip to the Arctic. The weather has been surprisingly warm, though today is cool and wet. The land is quite bare, glaciers receding into the treeless mountains. The absence of trees does not mean an absence of plant life. The tundra is alive with a rich diversity of mosses, lichens and other beautiful plants. The colours of the soil and flora are woven together in what can only be described as a uniquely Arctic tapestry.
We arrived back in Canadian waters yesterday, and made landfall at Pond Inlet, a community of about 1,500. The contrast between Pond and the three communities we visited in Greenland is striking. Kangerlussuaq, Sisimiut and Ilulissat are incredibly vibrant, the buildings painted in bright colours with lovely white trim. Despite the obvious beauty, we really didn't interact much with the locals or get a real sense of the community.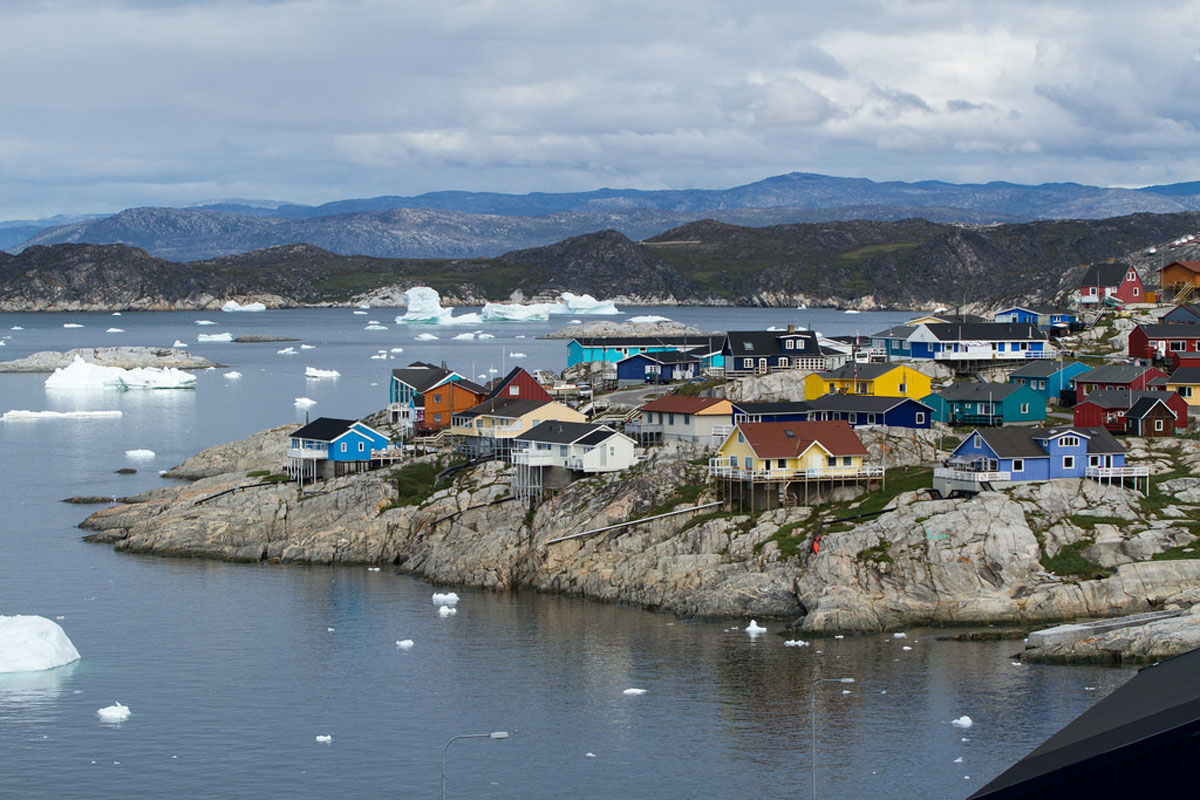 That's where Pond Inlet is a world apart. We were greeted on the beach (our zodiac landing point) by Rosie, Ina ("Ee-na") and Zoe, our local guides. Rosie was dressed in traditional Inuit clothing and graciously consented to a photograph. Ina's story tugs at the heart strings. She was born in Pond and left at two and a half years of age for Iqaluit, where her father found work. They lived there for nine years, returning to Pond when Ina's grandmother was dying. She stayed for a few years until graduation, and left again for Iqaluit. She travelled Canada's Arctic and went south, not to Palm Springs, or Mexico, but to Toronto. Going "south" means something much different to the Inuit than those of us living closer to the 49th parallel. She returned to Iqaluit, where she adopted her son as a single mother. That's when she returned to Pond, as she needed the help of her family to raise her son. She's happy enough in Pond, and loves to be around her family and community, but worries that her son will grow up isolated.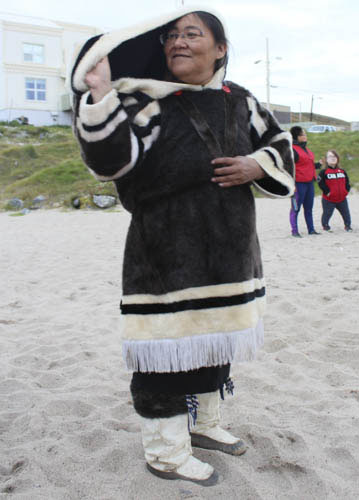 Her worries are not unfounded in one sense. Pond, like many Arctic communities is very isolated by our southern standards. And yet, it's not. They have a health centre, two schools, a grocery store (with the northernmost Tim Horton's in Canada) and are connected to the rest of the country and the world by air and by sea (the latter in the summer months). The people here are the warmest and kindest I have met in all of my travels. They are proud of their community and their thousands of years of connection to the land. The trauma of being ripped from their homes and relocated to the Arctic, let alone the residential schools, runs close to the surface, but they are resilient. We were treated to an incredible display of culture, from a few demonstrations of sport in the Arctic Games to throat singing. For me, the most moving thing was to hear O Canada being sung in Inuktituk (the language of Nunavut). Brought tears to the eyes of more than a few of us.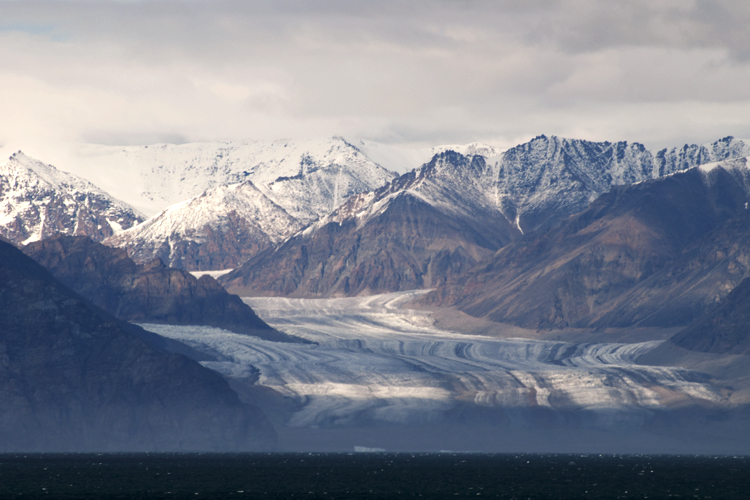 While at times I felt like a voyeur, we were not received like that. We were greeted with smiles and people anxious to learn where we were from as well as to tell us their stories.
Most Canadians won't get here. But they really should. It's an extraordinary land with extraordinary people. And we haven't even really seen the wildlife yet.
So far, the Arctic has massively exceeded my expectations. I feel privileged to be a part of the Vancouver Aquarium Arctic Research Expedition 2016 and to be travelling with our incredible group and the absolutely amazing staff and crew of One Ocean Expeditions.
With global temperatures on the rise, we're racing against time to gain insight about one of the least scientifically understood regions on the planet: the Arctic. This month, scientists from Vancouver Aquarium Marine Science Centre head north to expand upon innovative Arctic research projects started in 2015, in collaboration with Polar Knowledge Canada (POLAR), the federal agency responsible for advancing Canada's knowledge of the Arctic and for strengthening Canadian leadership in polar science and technology. This blog series chronicles our scientists' time and research efforts in the Arctic.