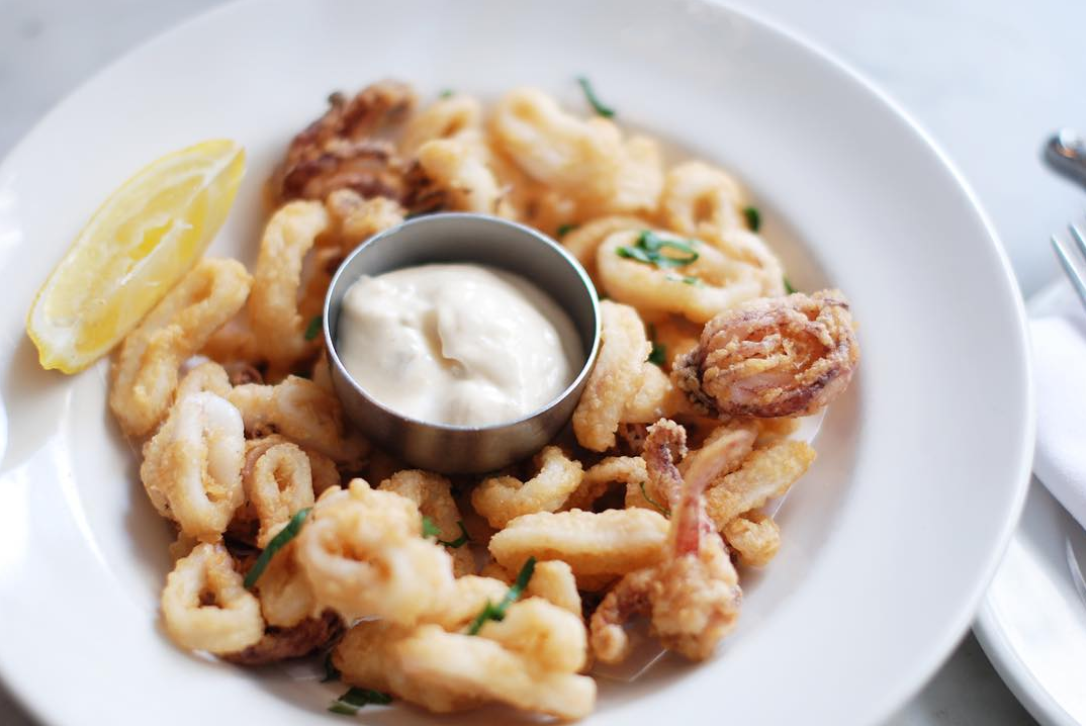 Like many of our Ocean Wise partners, Executive Chef Doug Neigel of the Mercatto Hospitality Group is on a quest to protect our oceans and keep seafood on his menu long-term by sourcing sustainable seafood. Some examples of his Ocean Wise recommended seafood options are pole-and-line caught Albacore Tuna, RAS (Recirculating Aquaculture System) farmed Arctic Char, and off-bottom cultured PEI mussels. Chef Doug uses his food to educate consumers about sustainability and creative ways to enjoy seafood.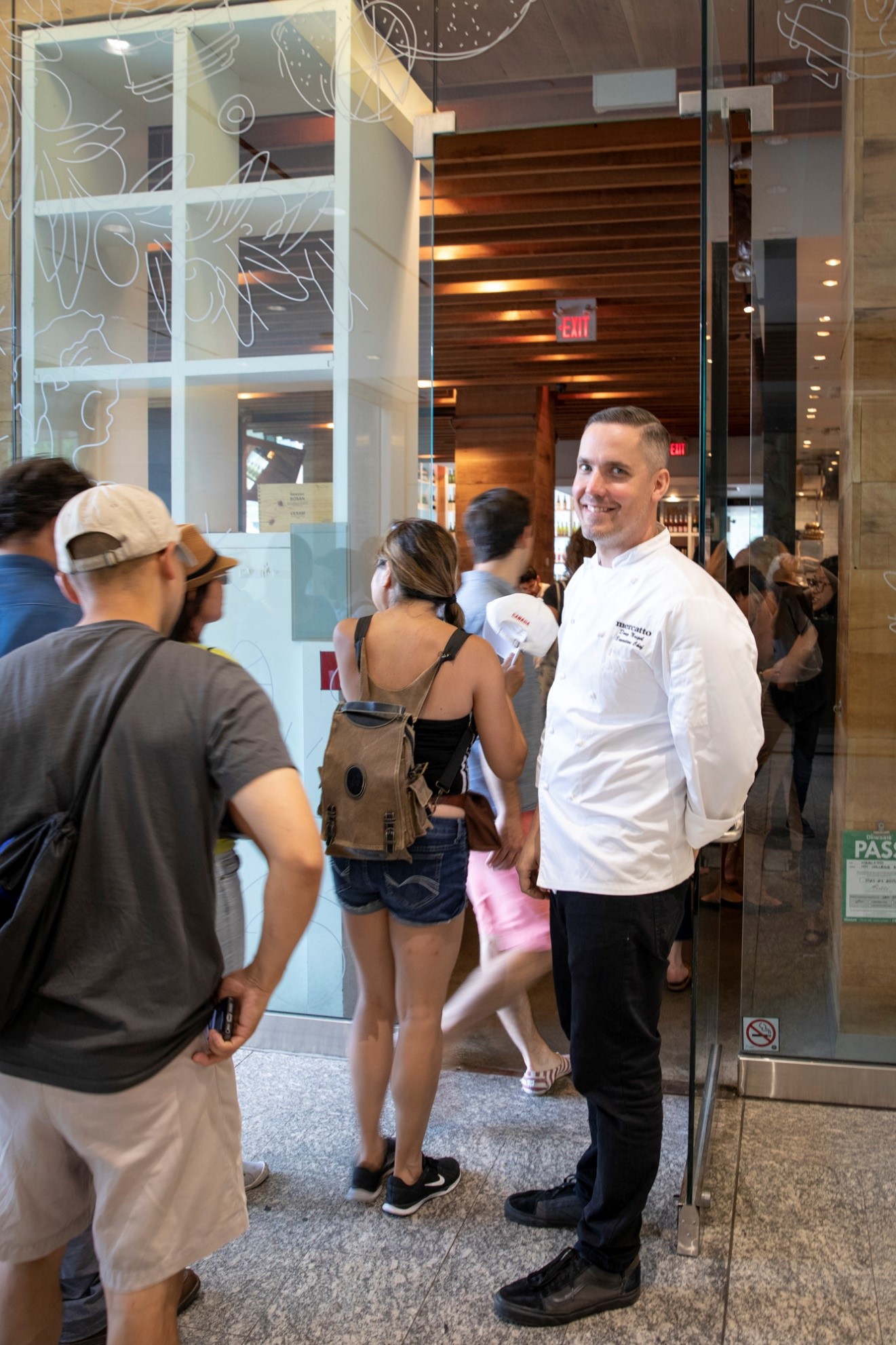 Every quest has obstacles that must be overcome, and this quest is no different. In this case, one obstacle comes in the form of a popular appetizer: calamari. This dish accounts for over 11,884 KG (26,200 LBS) of squid every year for Mercatto. That's the approximate weight of two African elephants.
Squid is difficult to source sustainably because most of what is available in the quantities or at the cost that restaurants require is sourced from poorly managed fisheries where bycatch is a major concern. Thailand and India are two of the three main countries that export squid, with over 5,000 tonnes imported to the US alone. Most squid are caught by demersal otter trawl, where a large cone-shaped net towed across the seabed. These nets can cause habitat damage if there is contact with the sea floor, and while trying to catch squid they capture every other species in the area – resulting in high bycatch and mortality rates. It is believed that the otter trawls negatively affect invertebrates, forage fish, sharks, marine mammals, finfish, turtles, sharks, and corals.
Just when things were looking bleak for our hero, help arrived in the form of Ocean Wise supplier Seacore. Seacore and Chef Doug worked together to swap in an Ocean Wise recommended option: the Japanese Flying Squid. This squid is harvested by a well-managed fishery and is caught by jigging instead of trawling. In jigging, fishing vessels illuminate the water which attracts squid, and baited hooks are mechanically jerked in the water to simulate the movement of prey. Specialized gear allows for more selectivity when fishing, helping fishers target the species they are intending to catch with little impact on other species.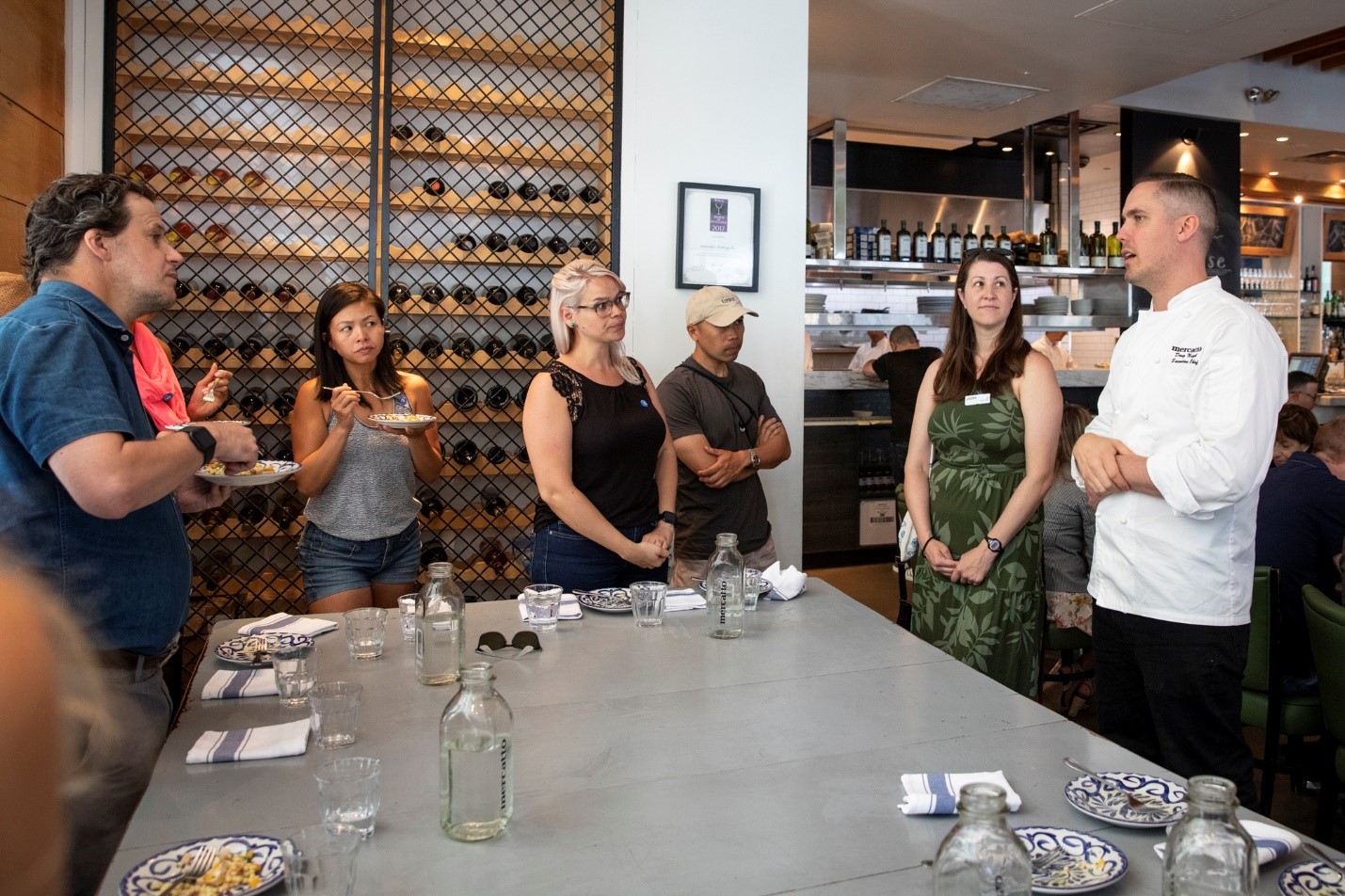 You can order the new-and-improved Ocean Wise calamari at any one of Mercatto's locations.
Overcoming this obstacle puts Chef Doug one step closer to conquering his quest, with the ultimate goal of being 100% Ocean Wise. Ocean Wise recognizes that sustainability is a journey, which is why restaurants only need one Ocean Wise recommended item to become a partner. From there, we work closely with our partners and connect them to our supportive network to give them the resources they need to conquer their quests.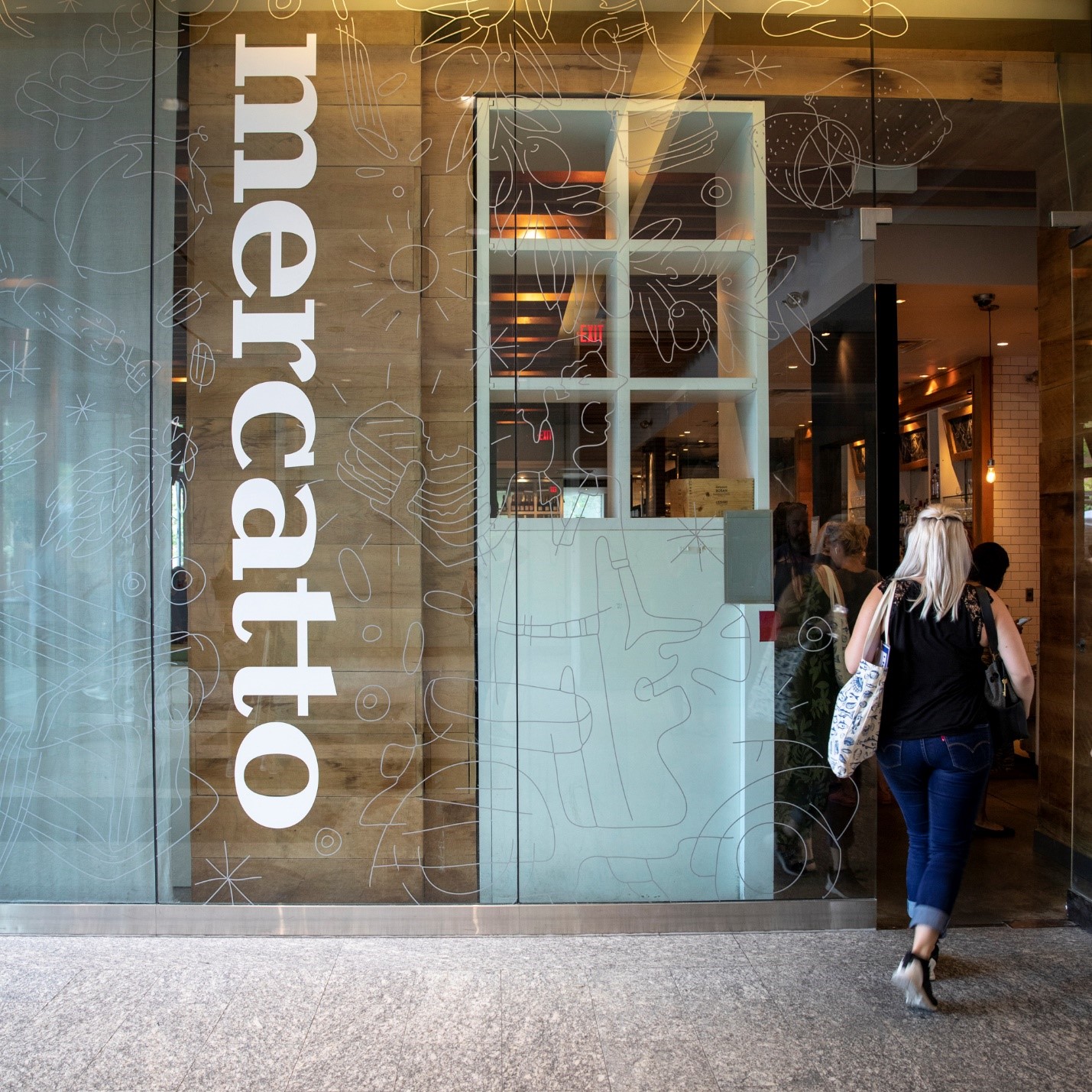 To find Mercatto and all our Ocean Wise partners, check out our partner map!
---
Blog written by Ocean Wise Program Assistant Erika Bolliger