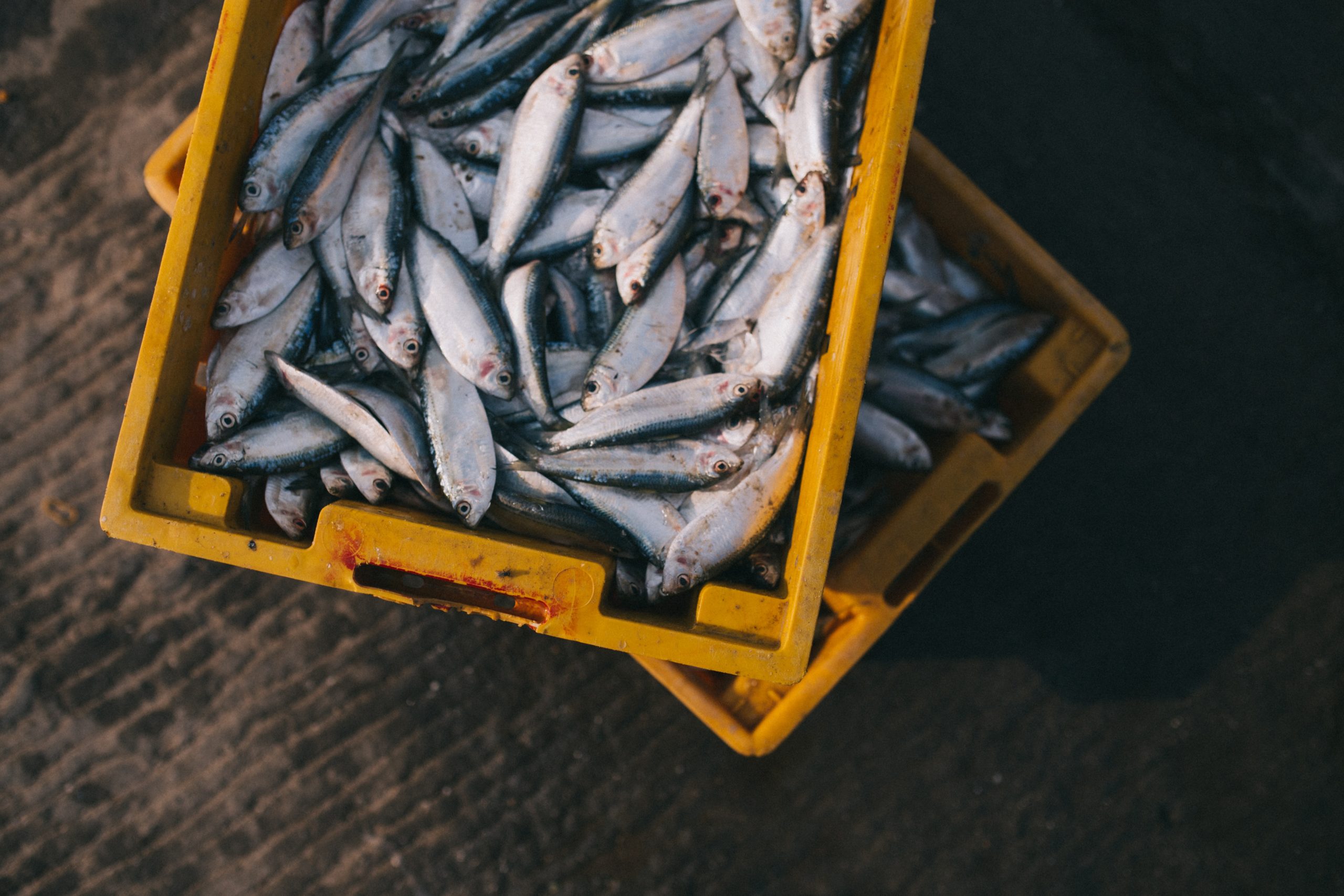 Climate Change and Seafood: What are the Impacts?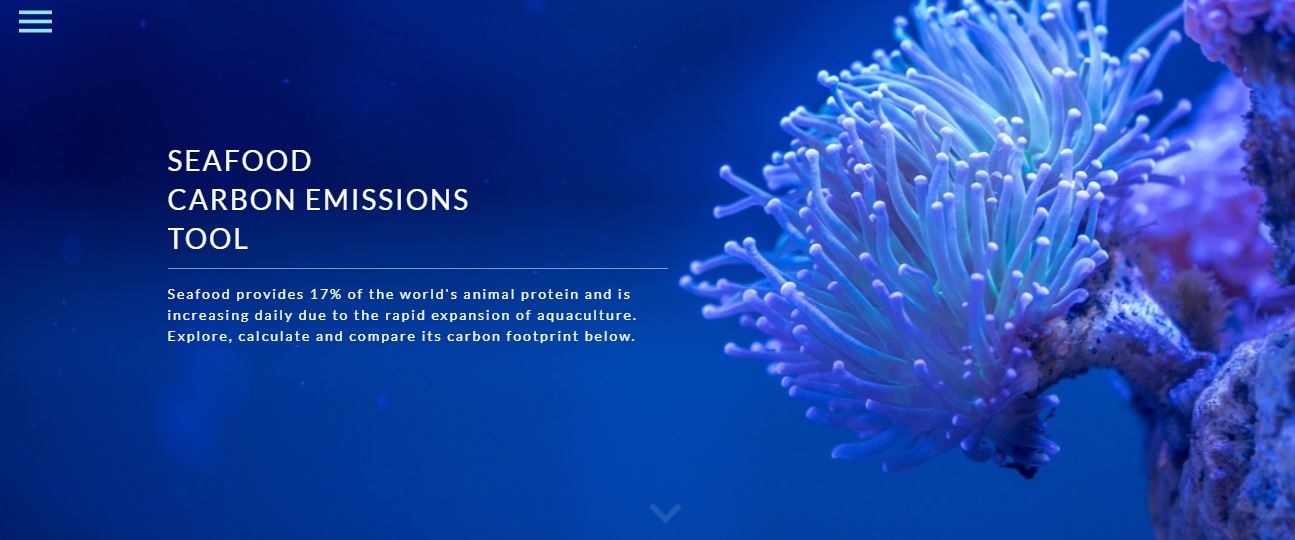 The Ocean Wise seafood program works with many phenomenal partners from across the seafood industry to increase access to information on all aspects of seafood sustainability. We are very excited to share a remarkable resource that was created in partnership between the Monterey Bay Seafood Watch Program and Dalhousie University in Halifax: The Seafood Carbon Emissions Tool.
The Seafood Carbon Emissions Tool was created to help seafood companies achieve their goals of reducing their overall carbon footprints but it also serves as a useful tool for consumers to explore the impacts their purchasing choices make. With the help of understanding inputs such as distance travelled and fuel usage, this tool is able to determine the amount of carbon that is being produced on average for all major seafood products. This tool also provides useful comparisons to the much larger carbon footprints of other protein options such as lamb or beef.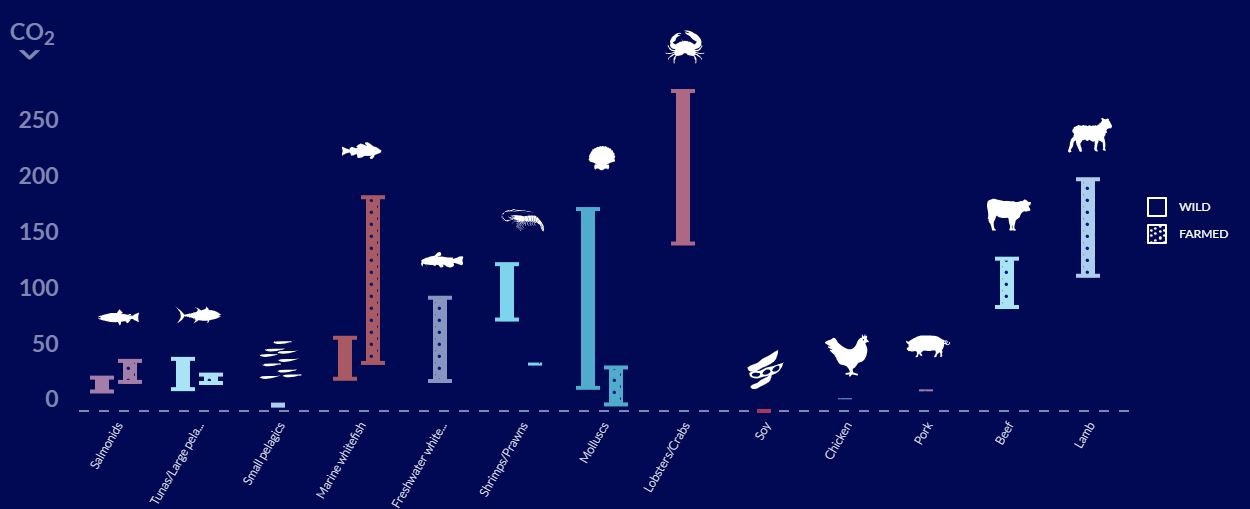 The Seafood Carbon Emissions Tool includes over 150 combinations of species and gear type/harvesting methods to determine what the estimated co2 emissions would be for each species. Surprisingly, fishing fleets only use about 1% of all fuel consumed globally and when it comes to the global food industry itself, fishing only contributes a small 4% of total emissions. Important information like this can help inform consumers on why adding more seafood, albeit sustainable and Ocean Wise recommended, is important in reducing your overall carbon footprint.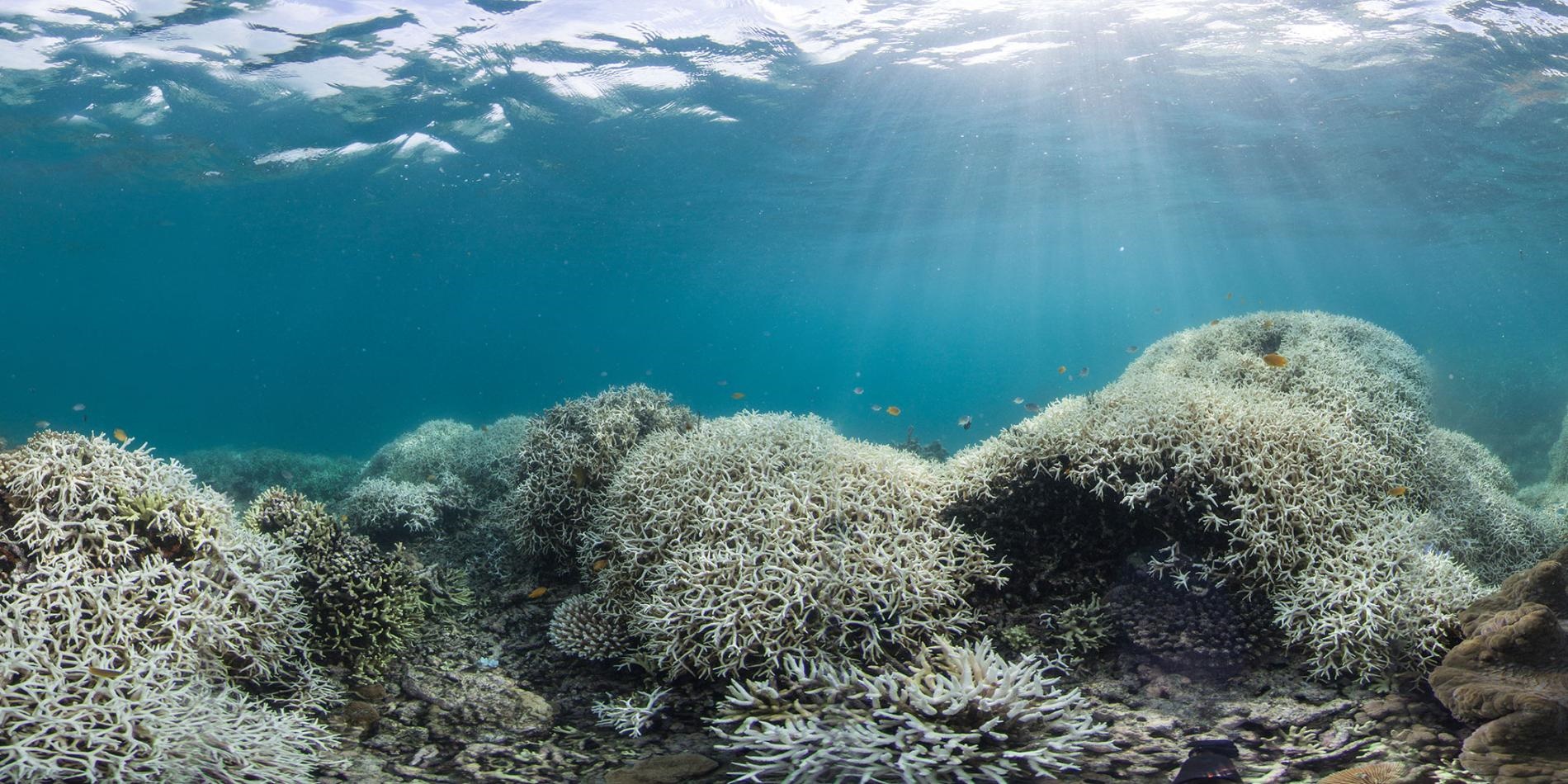 Climate change is something that continues to affect many aspects of the natural environment and is taking a toll on our blue world through impacts such as coral bleaching and ocean acidification. Therefore, it only makes sense that the industry dependent upon this resource to exist would also want to fully understand the implications of their actions and a tool like this is the perfect first step. If you would like to learn more please click here and explore the tool for yourself!