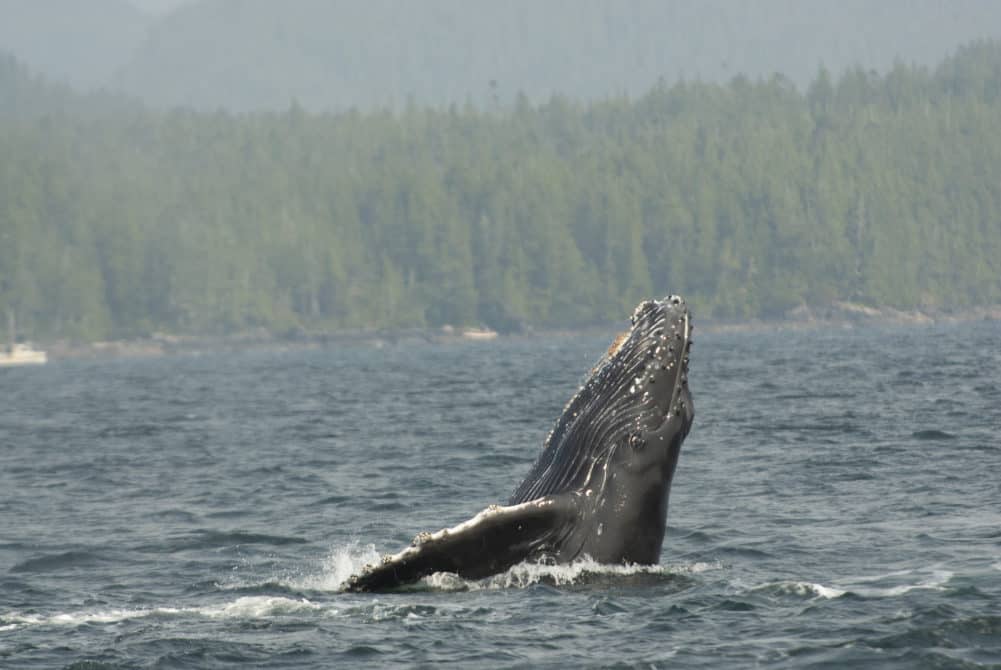 Join a WhaleBlitz event near you - July 14 - 17, 2022
Join the pod!
Want to stay informed about events like the Ocean Wise WhaleBlitz? Subscribe for our monthly newsletter.
Whale watching can be an inclusive and non-invasive way to collect important information about the whales in our waters.
In British Columbia, many cetacean (whale, dolphin, and porpoise) species are endangered or threatened as a result of human activity. By taking part in your local Ocean Wise WhaleBlitz , you can help collect information that is vital for the protection and recovery of these iconic species.
Community groups and conservationists along the South Coast of B.C. and Northern Washington State are hosting these WhaleBlitzes, and all members of the public are welcome to join! Whale sightings will be reported through the Ocean Wise WhaleReport app alerting professional mariners to the presence of whales, allowing them to take actions to prevent ship strikes and disturbance.
The Ocean Wise WhaleBlitzes are a fun way for us to connect with local communities while collecting important information on species distributions and habitat use throughout coastal waters including the Salish Sea, Puget Sound, the Strait of Juan de Fuca, and the Strait of Georgia.
Read all about our 2022 July WhaleBlitz in our Summary Report.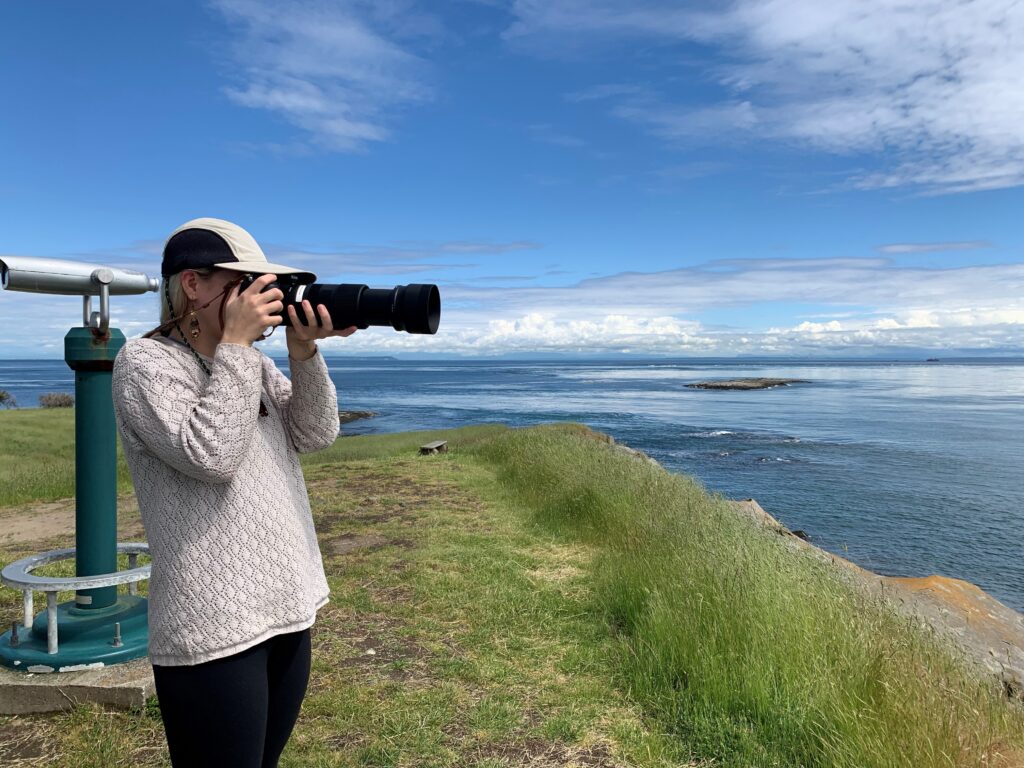 About the WhaleBlitz
Land-based whale watching is an inclusive and non-invasive way to collect important information about the whales in our waters. If you are a paddler or recreational boater, we also encourage you to report your sightings! Minimize your impact by following the Marine Mammal Regulations and Be Whale Wise Guidelines.
The Ocean Wise WhaleBlitz consists of numerous whale BioBlitz events, listed HERE. These events will run from the 14-17 July 2022 to coincide with both the anniversary of Northern Resident Killer Whale A73 'Springer' being re-released back to her pod after rehabilitation and World Orca Day (14th). Locations of the events will be based around existing Whale Trail sign locations, to maximize engagement and likelihood of cetacean sightings.
These events are aimed at engaging members of the public to collect useful, high-quality data for conservation by reporting their sightings via Ocean Wise's WhaleReport app.   The resulting data from WhaleBlitz events will improve our understanding of cetacean distribution and decrease the risk of ship strikes, strengthening conservation strategies and creating safer waters for cetaceans to recover and thrive.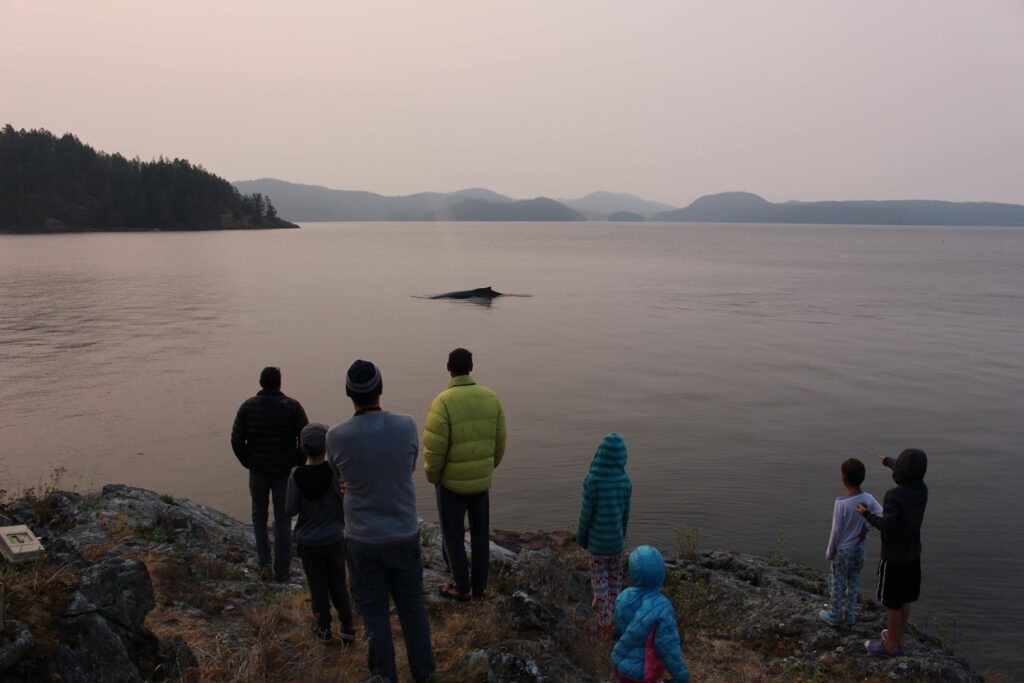 About the BCCSN
The BCCSN was established by Ocean Wise in 2000 and is one of Canada's most enduring and successful citizen science programs. For over 20 years, the BCCSN has built a diverse and dedicated network of coastal community members who regularly report their cetacean and sea turtle sightings via the WhaleReport app. Sighting reports generated from these communities are the primary source of information on the occurrence of cetaceans and sea turtles in BC's waters, including spatial and temporal trends in their abundance.  The BCCSN regularly conducts community events throughout BC to educate coastal citizens about everyday actions they can take to become stewards of the marine environment.  In 2021, the BCCSN team reached over 3 million people!
The BCCSN maintains a database of over 130,000 verified sighting reports from approximately 7,300 observers and shares this valuable information with government organizations, ENGOs, marine industry, and researchers. These sighting reports are an important means of identifying and protecting critical habitat, highlighting areas of high risk, and organizing outreach and mitigation efforts that reduce anthropogenic threats to at-risk species.
Funding provided by