Anneka's Experience with the Ocean Wise Plastic Lab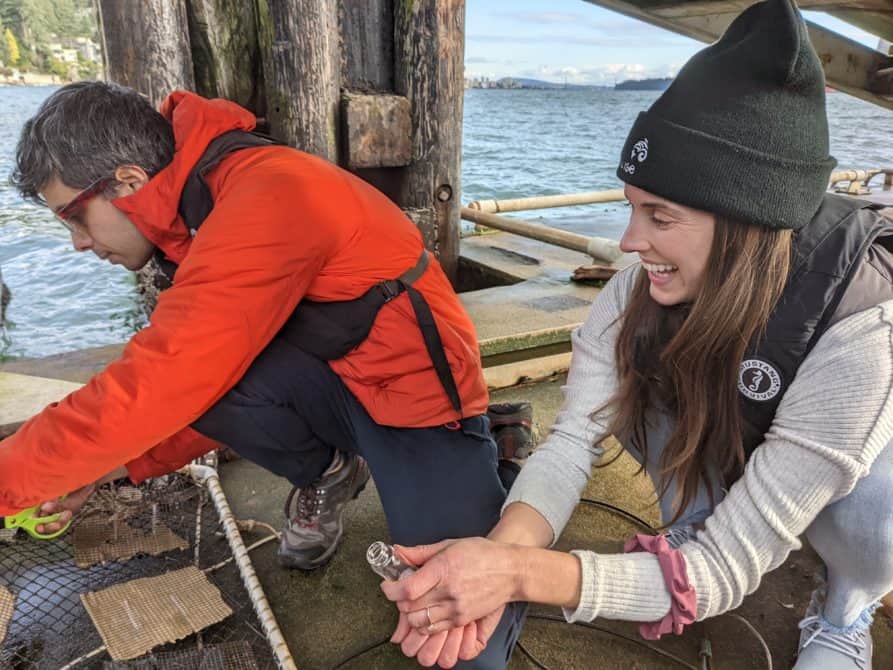 Project Details
Location
Pacific Science Enterprise Centre (PSEC), Marine Drive, West Vancouver, BC, Canada
Send a message
Anneka's placement was with the Ocean Wise Plastic Lab, whose goal is to deliver cutting-edge research on microplastics.
Project Description
The Plastics Lab is focused on delivering cutting-edge research on microplastics – in particular, the sources, transport, fate and related effects in Canada's aquatic environments. The wonderful Plastics research team studies microplastics occurrence in laundry machine outflow, seawater, municipal wastewater and the stomachs and organs of aquatic animals, using state-of-the-art technology.   
While her placement was primarily remote work-based, once per week Anneka would visit the Pacific Science Enterprise Centre (PSEC) in West Vancouver, BC to conduct field research and access lab machines and tools. Anneka spent her placement working on one project in particular – looking at microfiber deterioration in salt water. As well, Anneka was able to get to know the Plastic Team by assisting in several other ongoing projects. 
Anneka was able to get involved in hands-on research with real-world applications and ramifications. Microfiber pollution is a huge problem and the research project she was working on can hopefully be used to further understand the issues and help build solutions moving forward. 
What was your biggest challenge?
Much of the work was based remotely, so there as a learning curve there (as opposed to be hands-on, in person all the time). 
What was your most valuable takeaway?
Probably the Ocean Wise network! These were meaningful connections to be able to make and Anneka looks forward to staying connected in the future.