Every Little Bit: Children's Book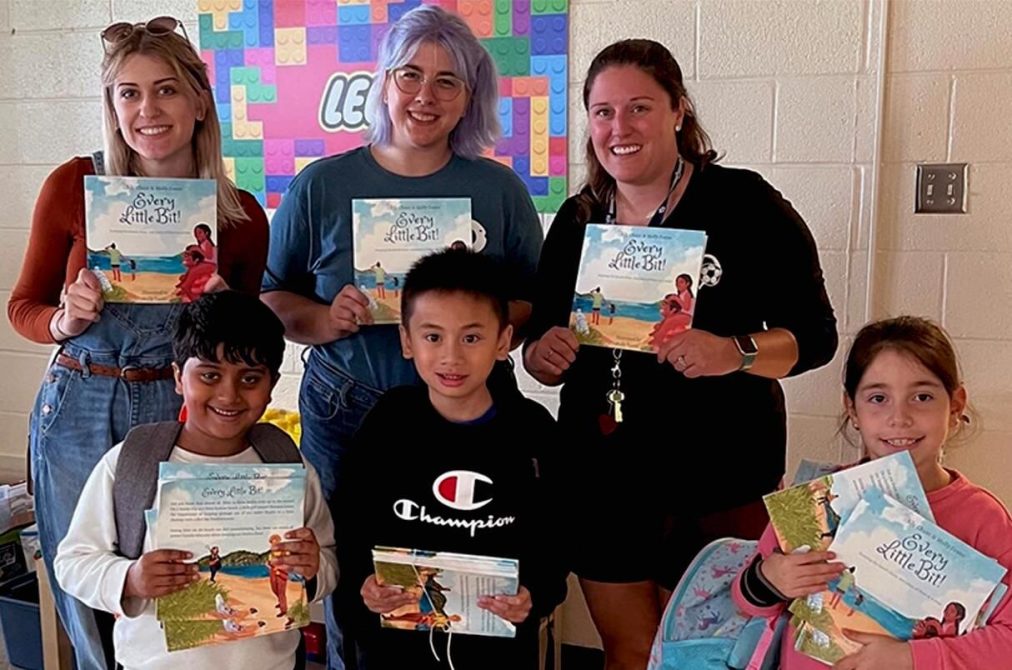 Over the course of a summer, Ally Chant & Molly Foster co-wrote and illustrated a children's book focusing on ocean pollution and litter clean-up crews in Nova Scotia.
Project Description
Every Little Bit is an educational children's book that teaches kids the importance of keeping litter away from shorelines and out of our waters. The book touches on subjects like habitat protection, ocean-bound litter, micro- & macro-plastics, and more. By incorporating real clean-up statistics collected over the past 11 years, Every Little Bit highlight clean-up organizations at varying scales, all working to protect our oceans. It empowers young people to take action by teaching them that Every Little Bit of effort put into cleaning our beaches is valuable.
In September of 2022, Ally and Molly launched their book in St. John's, NL, at an elementary school and a project showcase gala. They plan to launch the book in both Sydney and Halifax, NS, later in 2022.
A slideshow including their process as well as the book itself can be accessed by clicking below:
https://docs.google.com/presentation/d/1CGxXSotbxZR5qVtyK-0MzfMySSBVeh-qPCx9YDp2dOs/edit?usp=sharing
What was your biggest challenge?
Our biggest challenge was working within the time constraints of the program. Writing and illustrating a book is a lot of work, and doing it on top of having full-time jobs was difficult. Thankfully it was manageable since we both worked at the same environmental organization for the summer!
What was your most valuable takeaway?
Our most valuable takeaway was that working hard will pay off. Although it was an uphill battle while we were writing and illustrating the book, we are both extremely happy with the final product. It is a great feeling to have your passion project validated by the people you admire most, and it's wonderful to feel like you have potentially made a difference in someone's life simply by making something you love.
This error message is only visible to WordPress admins
Error: No users set.