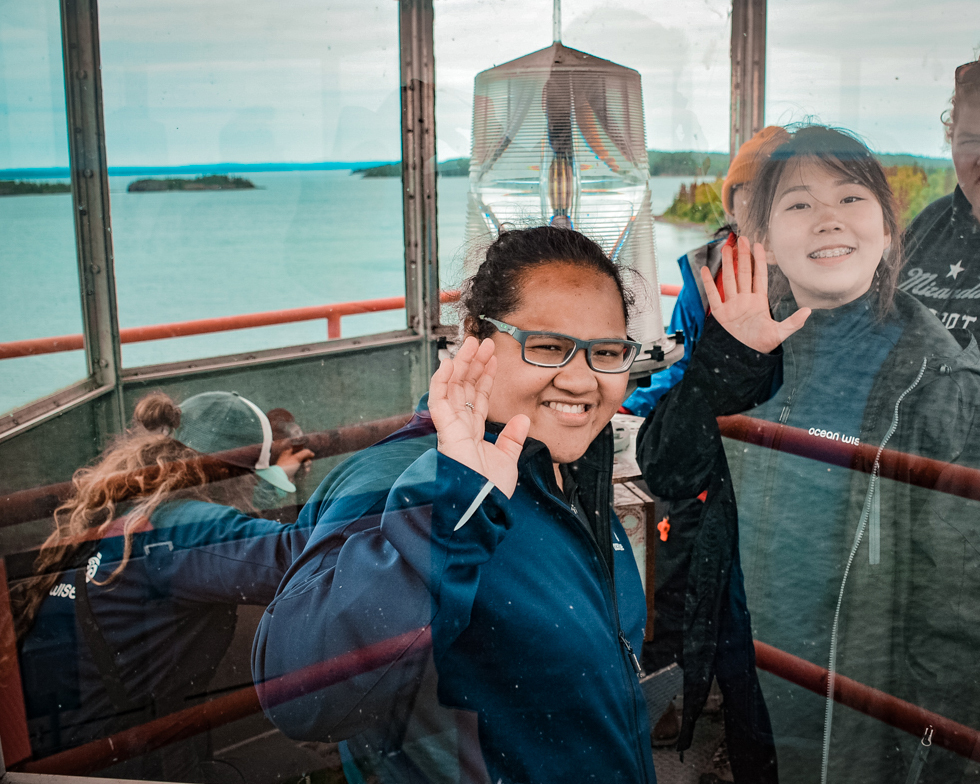 Where are they now? Catching up with Ocean Bridge alum Aira Sarmiento
Since leaving Ocean Bridge, Aira has gone from volunteer to paid employee with the Rideau Environmental Action League.
Achieving our vision of a healthy and flourishing ocean requires engagement by the future leaders of our blue planet. That's why Ocean Wise created Ocean Bridge. Founded in 2018, Ocean Bridge brings together 180 young Canadians – aged 18-30 – who share the motivation of wanting to help the ocean by working in their communities to deliver ocean health and literacy service projects.
In this recurring series we highlight the amazing 'graduates' of the Ocean Bridge program starting with Ottawa-based Aira Sarmiento.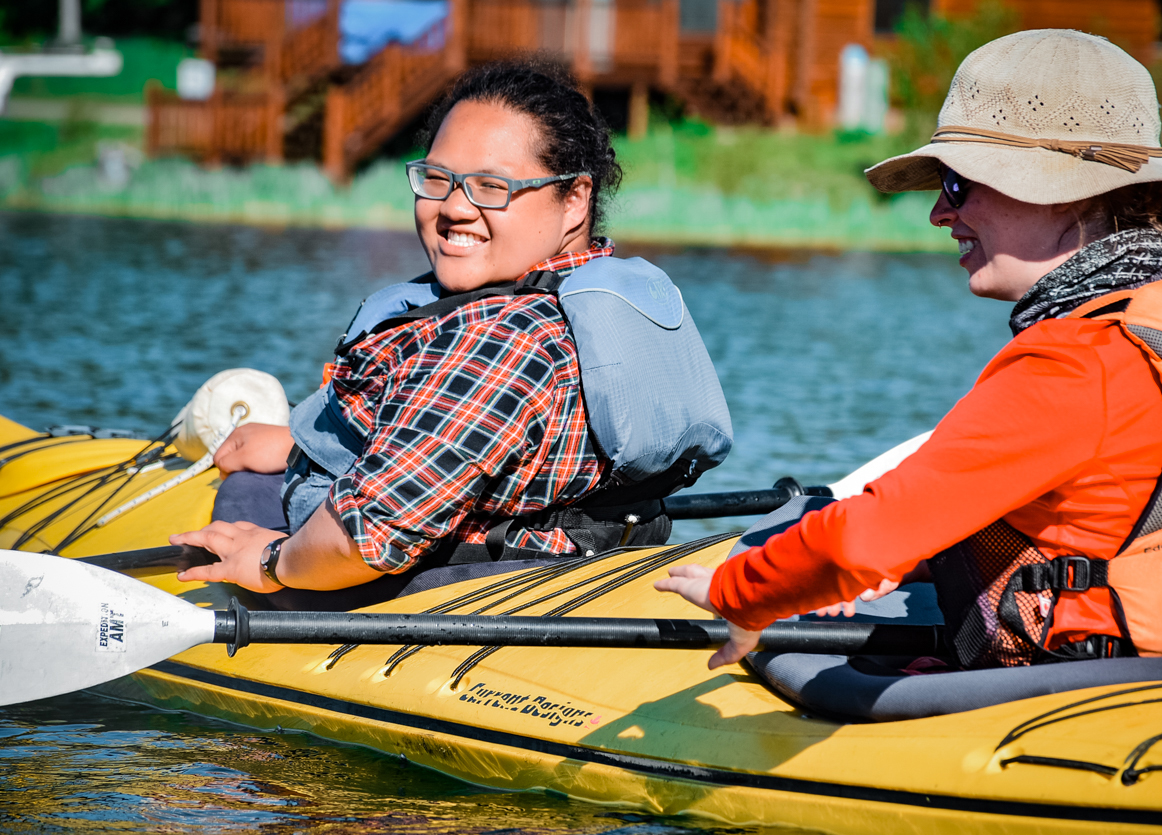 When she thinks of her earliest ocean memories growing up in the Philippines, Ocean Bridge alum Aira Sarmiento recalls being thrown into the deep end – quite literally.

"I was around three years old, my parents would take me to the ocean; my mom would be at one end, and my dad would just throw me in the water," remembers Aira with a laugh. "They'd get me to swim back and forth, and each time they'd take a step backwards.

"And it worked, you know. I got more comfortable learning how to swim. It was one of my favourite things to do."

Aira and her family moved to Canada when she was a teenager, where they eventually set up in the town of Smiths Falls, Ontario, along the historic Rideau River and about a 45-minute drive from Ottawa. Her connection to the ocean and waterways stayed with her – but she says she felt there was something missing.

That's part of the reason why she applied to the Ocean Bridge program, which she joined as one of 40 young Canadians as part of the 2019 cohort.

As part of her local service, Aira connected with local organizations to plan and deliver beeswax and rain barrel workshops for the public. And that was enough to open more than a few eyes.

Experience pays off
Since graduating from Ocean Bridge in early 2020, Aira has gone from volunteer to paid employee with the Rideau Environmental Action League (REAL). She's helped with REAL's Monarch Garden 30th anniversary project and community gardens, but has just recently been given roles such as helping promote the organization to wider audience, assisting in running a fundraising auction and managing its Instagram account.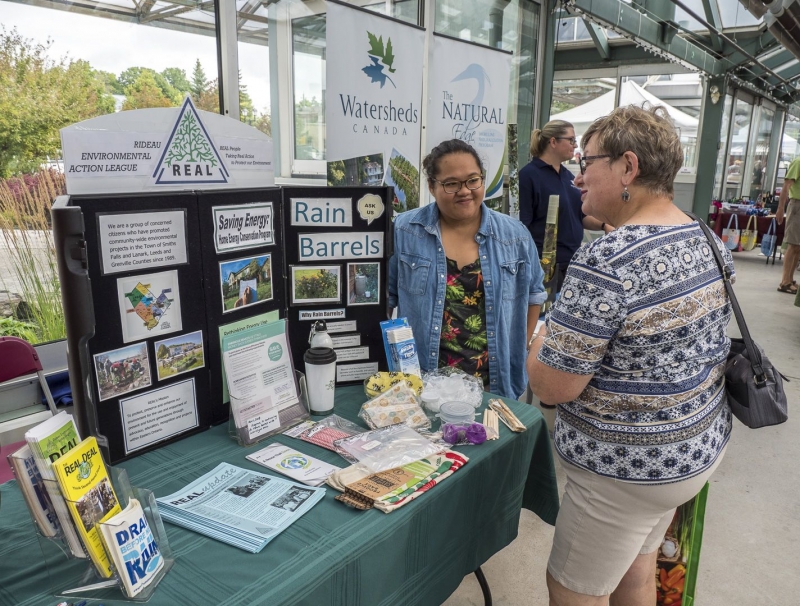 "I think that's why they kind of trust me in handling promotion. Last year they didn't expect there'd be a lot of people interested in the workshop, but there were, which meant that what I was doing was effective," she explains.

Aira is the kind of person who may seem quiet and even reserved at first – until you start talking to her. Then the depth of her passion, kindness and desire to make a difference shine through.

A new pair of glasses
Though she's always been personable, she says her experience with Ocean Bridge – particularly the two learning journeys where she met with her 39 fellow ambassadors on the North Shore of Lake Superior (in June 2019) and again in Ottawa (in January 2020) – helped her discover a newfound confidence and perspective.

"I was definitely able to grow a lot from Ocean Bridge, things like assertiveness and not being afraid to speak up about certain issues," explains Aira.
"And also just knowing that there's people out there across Canada trying to do all these important things for oceans and waterways. I live in a small town, and I didn't really have many friends or contacts that are into trying to make this kind of difference. It's made me motivated to just try as best as I can."

She adds she's excited to see the Ocean Bridge program grow from 40 annual participants to 180 youth in 2020. She's also enjoyed learning about their journeys, just as she learned so much from her fellow ocean ambassadors a year ago.

"It kind of gave me a new pair of glasses, a new perspective. They're basically my role models, to be honest, because it just opened up a new way of seeing the world."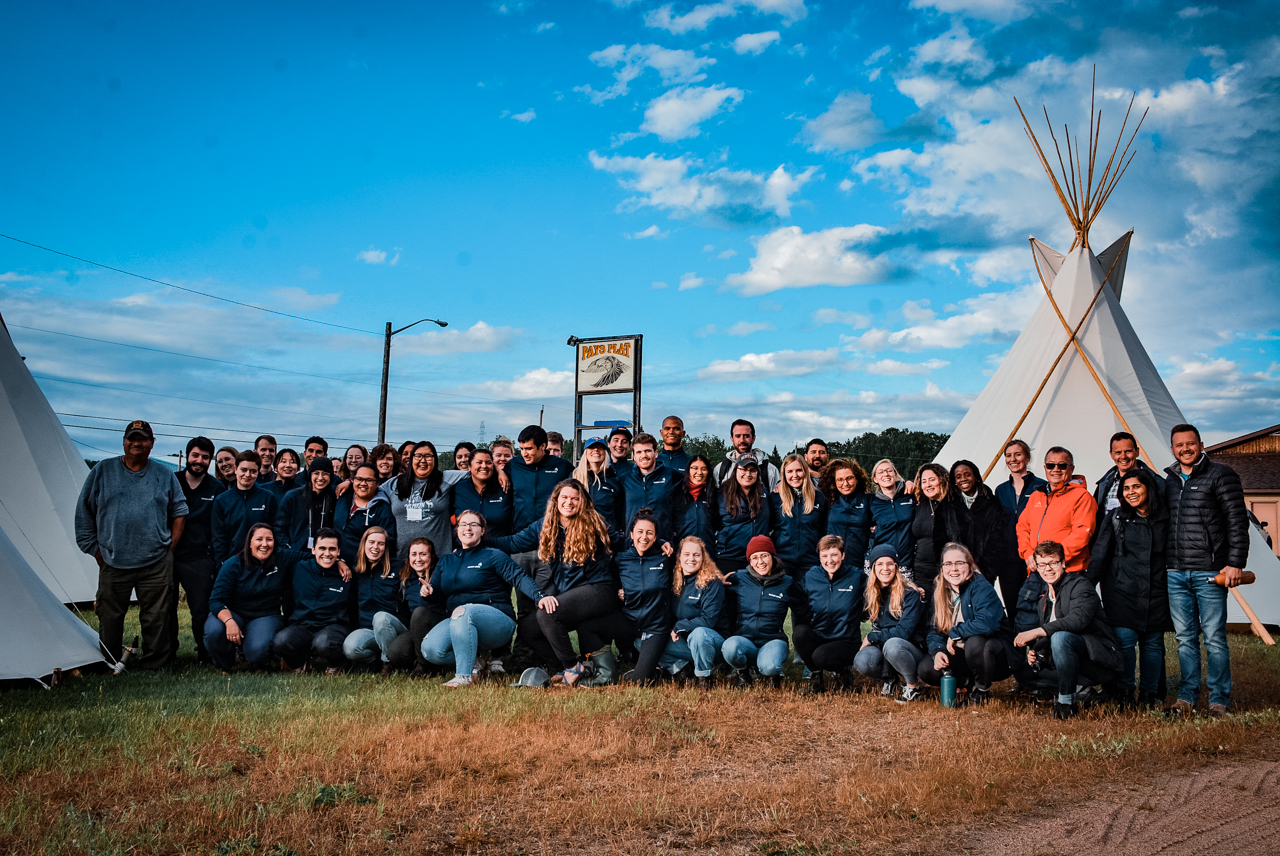 Ocean Bridge is supported by the Government of Canada through Canada Service Corps.