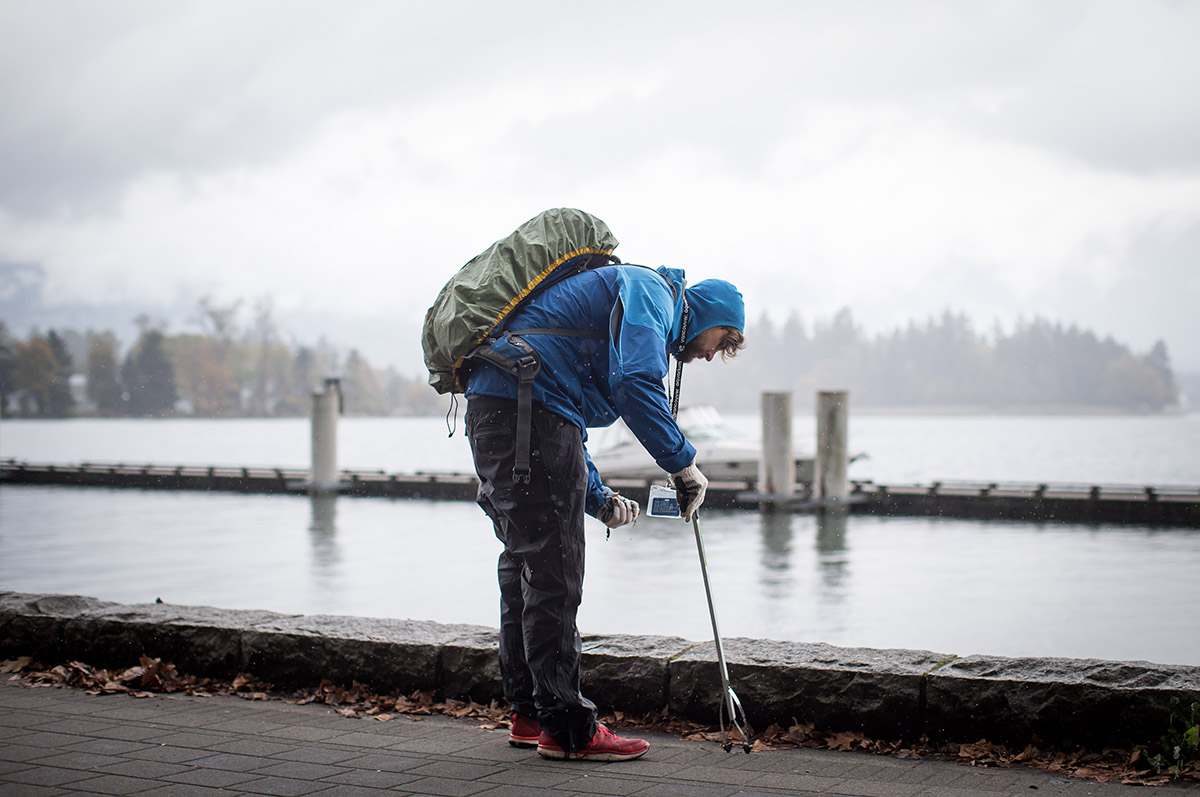 Vancouver Becomes Second Official Clean Shoreline Community
The City of Vancouver, in partnership with the Great Canadian Shoreline Cleanup, has become Canada's second official Clean Shoreline Community. This designation acknowledges the City's continued commitment to protecting local shorelines, reducing litter, and improving public realm cleanliness in support of its Greenest City goals.
Cigarette butts and single-use items such as plastic bags, foam containers and disposable cups frequently litter our beautiful beaches, parks and streets. By becoming a Clean Shoreline Community, the City of Vancouver and the Great Canadian Shoreline Cleanup will work together to raise awareness about shoreline litter, waste reduction, and the role citizens play in keeping our environment healthy for people and wildlife, by getting involved in community shoreline cleanups.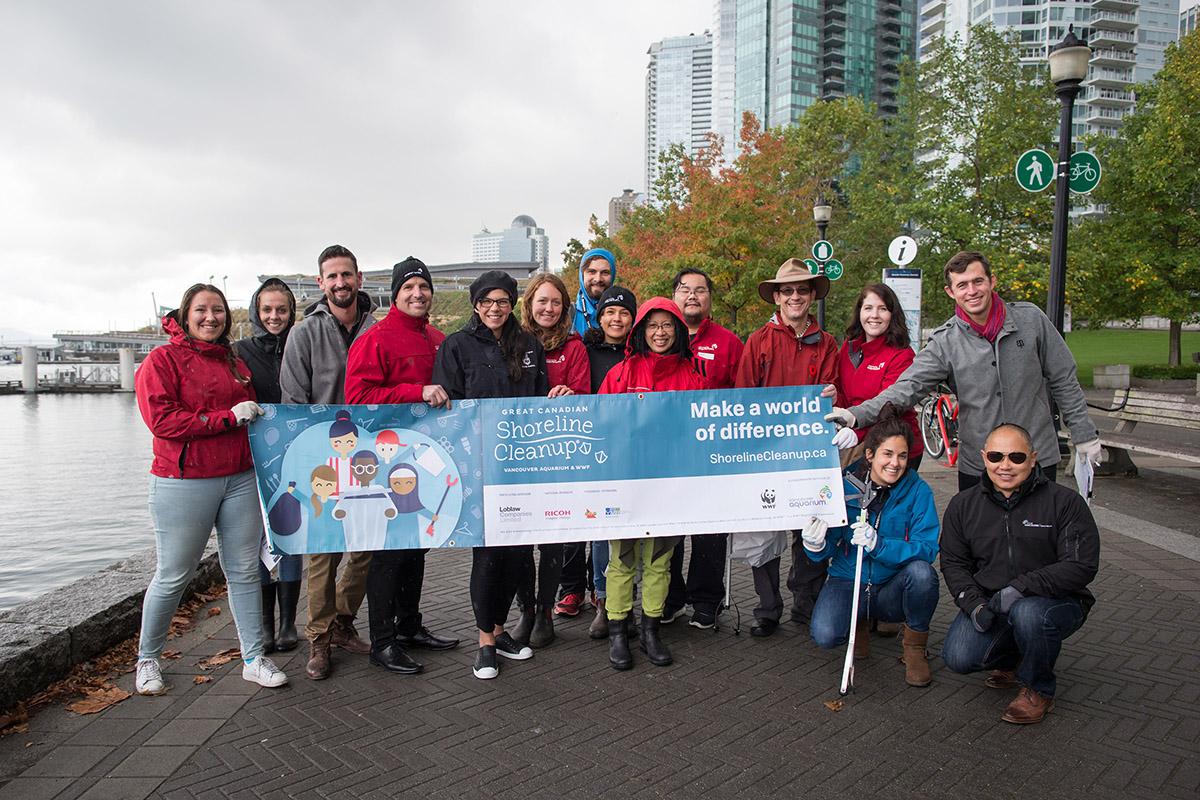 "Vancouver's beaches and shorelines are second to none, enjoyed by residents and visitors alike, and I'm proud the city's been named one of Canada's first Clean Shoreline Communities," said Mayor Gregor Robertson. "Local residents and businesses take great pride in keeping our city and coastlines clean for the people and wildlife who enjoy and depend on them. By becoming a Clean Shoreline Community, we'll be able to boost volunteers' efforts in keeping our many kilometres of shoreline healthy and pristine."
Thousands of Keep Vancouver Spectacular volunteers participated in community litter cleanups in 2016. In addition, more than 6,400 volunteers participated in cleanups in Vancouver as part of the Great Canadian Shoreline Cleanup and removed 2,523 kilograms of litter. This year to date, nearly 7,000 Great Canadian Shoreline Cleanup volunteers have helped to clean up 2,832 kilograms of litter from the City's shorelines.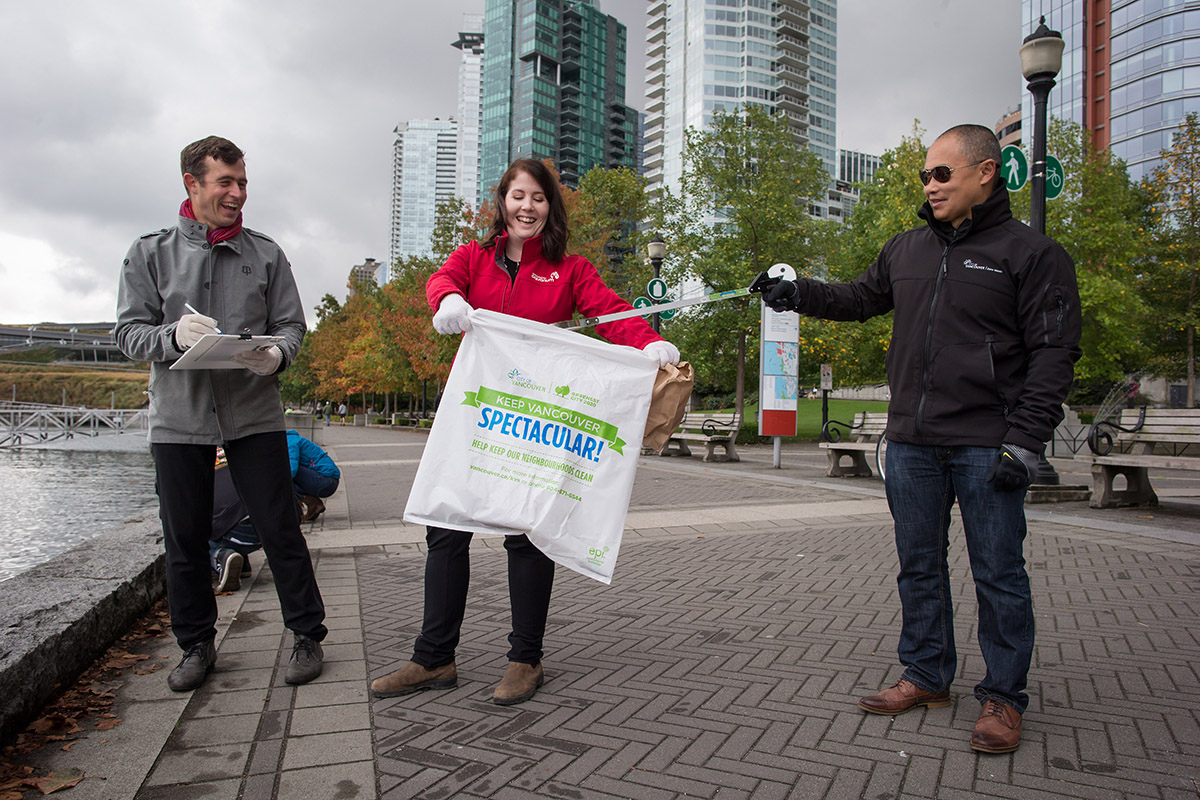 "As steward of our parks and beaches, we are extremely grateful for the commitment of community partners and volunteers to ensure our beaches remain pristine and the delicate shoreline ecology is preserved," said Park Board Chair Michael Wiebe.
The Great Canadian Shoreline Cleanup, a joint initiative of the Vancouver Aquarium and WWF-Canada, is one of Canada's largest community-led, volunteer-powered conservation cleanup programs. In September, the City of Calgary became the first official Clean Shoreline Community.
"The Vancouver Aquarium launched the Great Canadian Shoreline Cleanup program in Vancouver 24 years ago to help Vancouver and B.C. manage with the avalanche of ocean debris afflicting our shoreline. Seeing the City of Vancouver become a Clean Shoreline Community really speaks to the solid foundation the program has established," said Dr. John Nightingale, CEO and president of Ocean Wise. "Today, in partnership with WWF-Canada, the Great Canadian Shoreline Cleanup works with communities across all of Canada's provinces and territories. We hope this partnership will encourage more municipalities in Canada to join Vancouver and the Shoreline Cleanup in the movement to reduce the impact of shoreline litter on our oceans, and we are sure that collectively we can inspire communities around the world to take direct action against this growing global problem."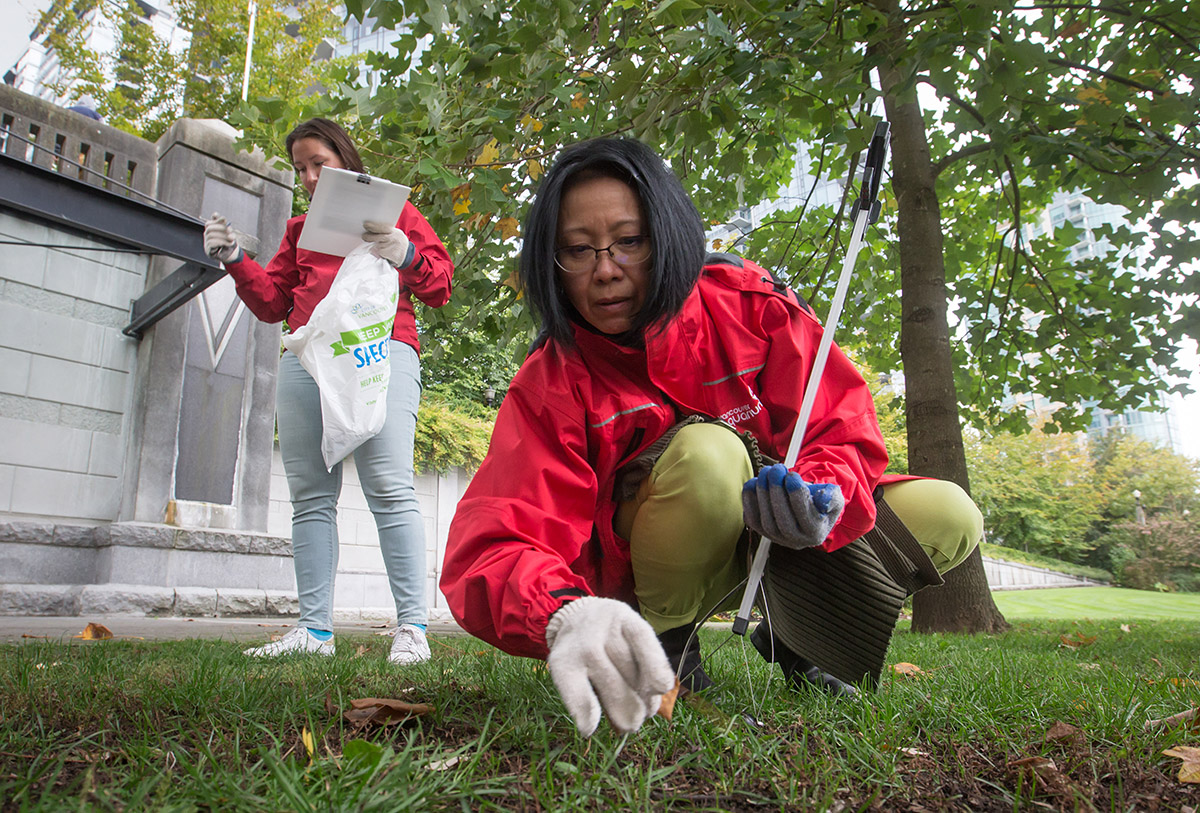 "The City of Vancouver has always provided great support for our Shoreline Cleanup volunteers," said Rachel Schoeler, program manager, the Great Canadian Shoreline Cleanup. "Vancouver is surrounded by some of the country's most beautiful shorelines so becoming a Clean Shoreline Community really shows the City's commitment in keeping it healthy for the people and for the wildlife that depend on it. We will continue to work collaboratively with the City to provide volunteers with even easier access to resources to lead cleanups in their communities."
"With the City's support, we hope more Vancouverites will head out to their local shorelines, anywhere land connects to water, to lead a cleanup, raise awareness and prevent litter from entering ecosystems where it has devastating impacts on wildlife," adds Schoeler.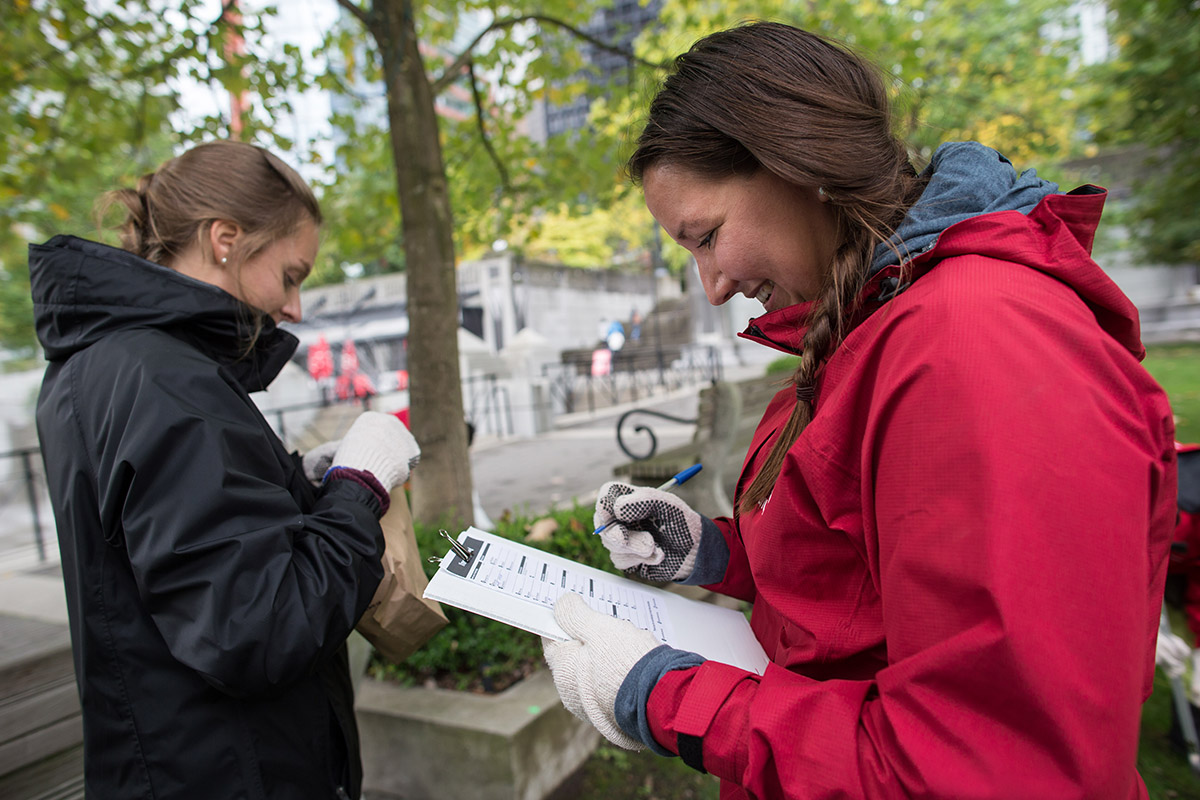 Join a Shoreline Cleanup – All materials needed for a cleanup are provided by the City, including tongs, gloves, plastic bags, and brooms. You can also arrange to have the bags of garbage picked up by the City following your cleanup. Volunteers are encouraged to register to lead or join a shoreline cleanup this fall with their friends, family, classmates and colleagues. To participate, visit vancouver.ca/kvs or ShorelineCleanup.ca for more information.
Keep Vancouver Spectacular is a volunteer based program that is focused on keeping Vancouver neighborhoods clean and litter free. Our program has welcomed over 225,000 volunteers since it was established 22 years ago. Each volunteer is committed to helping keep Vancouver the clean, vibrant and litter free city we all love living in. City resources work to keep streets clean through street sweeping, graffiti removal and litter collection, but can't be everywhere. The volunteers focus on their neighborhoods and all residents can play a role in keeping areas important to them clean, vibrant and litter free by participating in Keep Vancouver Spectacular! vancouver.ca/kvs.
The Great Canadian Shoreline Cleanup, presented by Loblaw Companies Limited, is one of the largest direct action conservation programs in Canada. A conservation initiative of the Vancouver Aquarium and WWF-Canada, the Shoreline Cleanup aims to promote understanding of shoreline litter issues by engaging Canadians to rehabilitate shoreline areas through cleanups. www.ShorelineCleanup.ca
WWF-Canada creates solutions to the environmental challenges that matter most for Canadians. We work in places that are unique and ecologically important, so that nature, wildlife and people thrive together. Because we are all wildlife. www.wwf.ca.