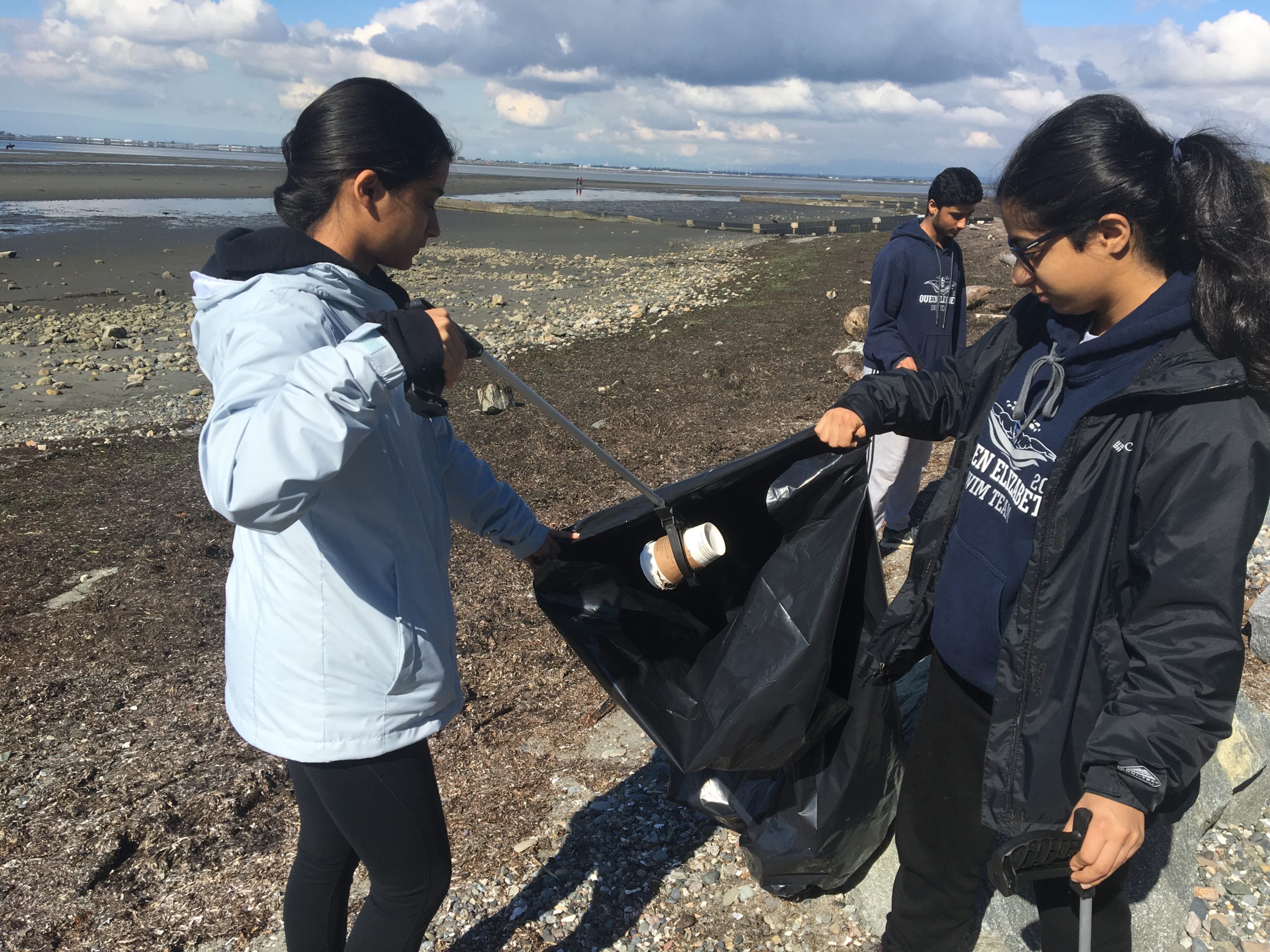 The Golden and Green Girls
Avneet and Ramneek Dhunna are twin sisters and inspiring high school students from Surrey, BC that are taking a stand against shoreline litter. This dynamic duo is showing how easy it is to make a change by leading a shoreline cleanup, and are even taking the message to their school. We are honoured to spotlight their cleanup efforts, we caught up with Avneet and Ramneek to learn more about what inspired to them to be "Golden and Green".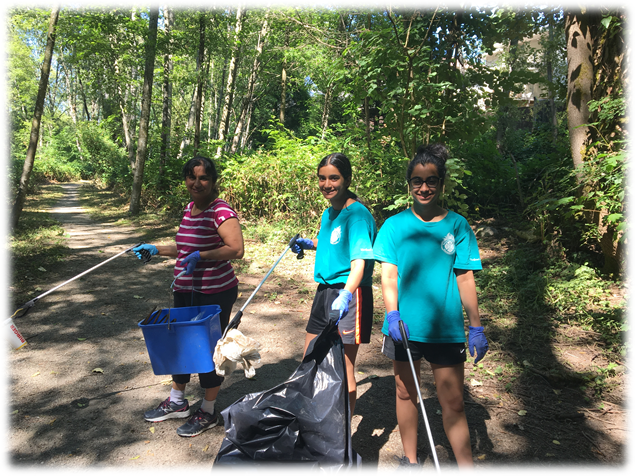 [question]What is your connection to your shoreline?[/question]
[answer]Ever since we were kids, waterways, like the creek close to our neighbourhood and Crescent Beach, have been places of enjoyment. Over the years, we have read articles and seen videos of the price wildlife are paying because of the litter from human activities. This inspired us to initiate a change.[/answer]
[question]How did you hear about the Great Canadian Shoreline Cleanup?[/question]
[answer]Over the summer our whole family went whale watching in Victoria. The experience was epic! We saw orcas swimming and flipping in the water and seals talking in the dazzling heat. On our way back from the boat ride, a fellow whale watcher mentioned a great cleanup opportunity that supports aquatic ecosystems. So when we found out about the conservation program, the Great Canadian Shoreline Cleanup, we knew it was the leadership opportunity that we were searching for to continue to take action to preserve our ecological treasures on our coastlines, one bit of trash at a time.[/answer]
[question]How did you choose the group name "Stay Golden and Green"?[/question]
[answer]In grade eight we read a novel by S. E. Hinton called, The Outsiders, and came across the popular quote, "stay gold Ponyboy." It refers to a Robert Frost poem and the quote means to be true to yourself, honest and uncorrupted, or "gold". We believe it is imperative to know that with green efforts like cleaning our shorelines and waterways, we can help our environment to stay golden for future generations to come-and so came the name: Stay Golden and Green.[/answer]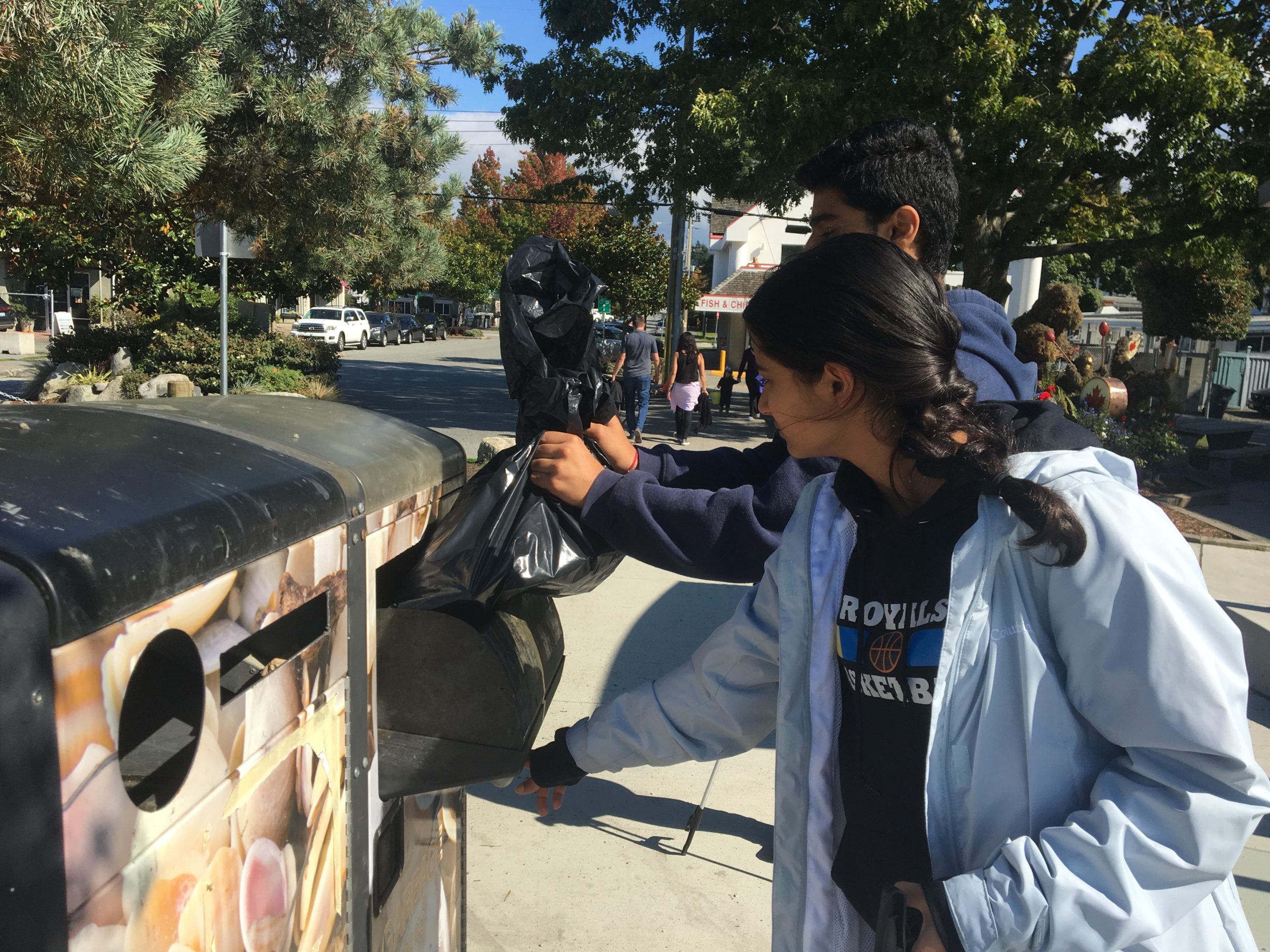 [question]Do you have any memorable shoreline cleanups?[/question]
[answer]Cleaning up Crescent Beach was most memorable because as we picked up litter, families, and individuals around us joined in the effort (thankfully, we had extra tongs, gloves and bags in the car). Our group also found fake plastic roses scattered in the sand, an interesting find in our shoreline cleanup endeavour that day.[/answer]
[question]What are other green acts you do on your own or in school?[/question]
[answer]We are both active in the Surrey Youth Stewardship Squad, run by the City of Surrey, where we plant trees, remove invasive plants, and lead Surrey Nature Centre Camps. At school, we are active in the Garden Club, helping to maintain the school's community garden, as well as the Green Team where we help with the recycling of classroom and lunchroom items and participate in activities to raise environmental awareness.
We recently started a group in our high school focused on philanthropy called "Extending Hands Society". Shoreline cleanups are one of the principal pillars of our group to drive positive change in our community. The group involves all age groups, having a bigger group is beneficial because we are able to find more litter and clean larger areas of shoreline with more helping hands – building a greater, positive impact towards the beautiful place we live![/answer]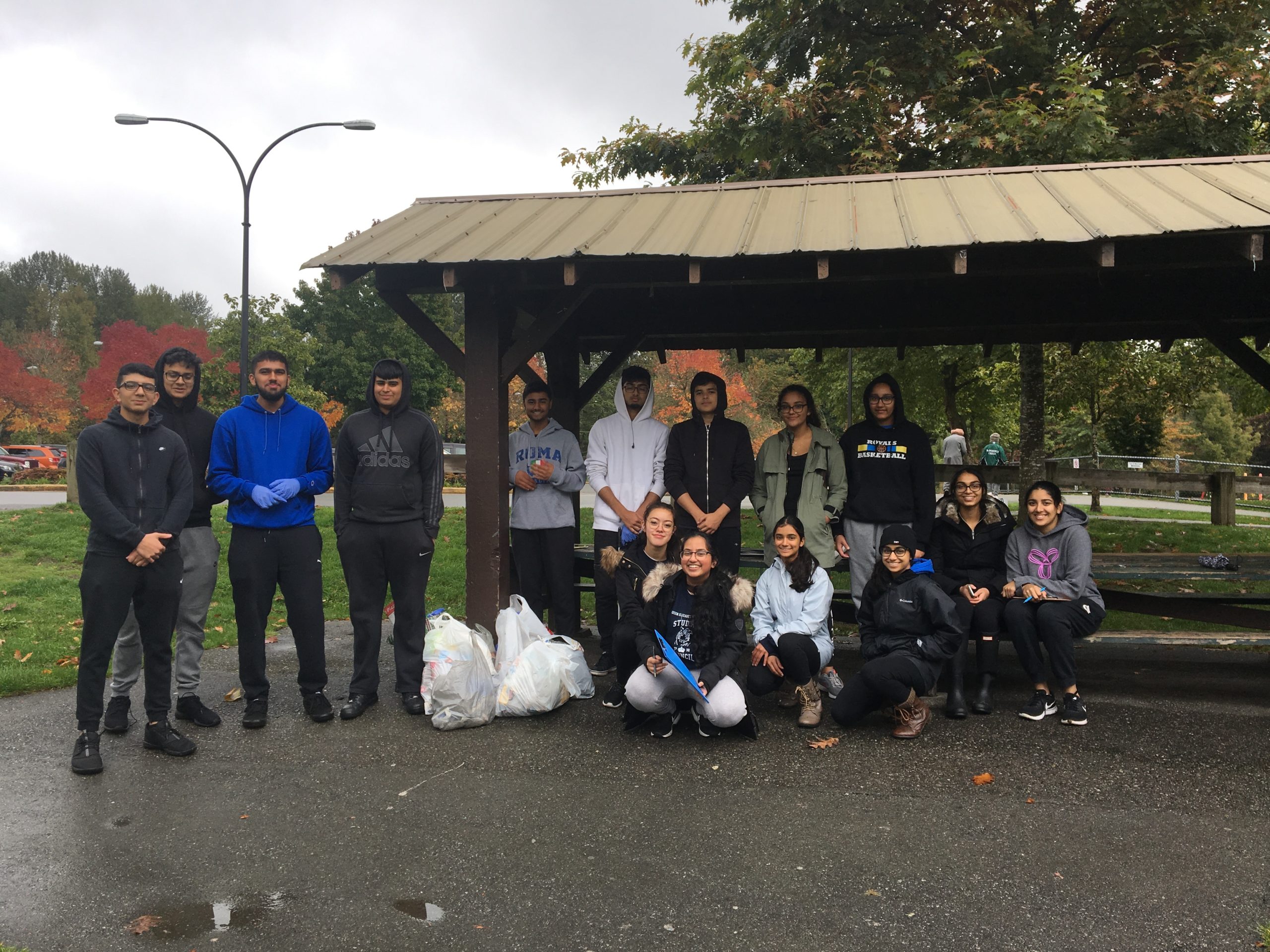 [question]Any tips for fellow youth looking to take part and lead a cleanup?[/question]
[answer]Don't be afraid to be a leader and start a change to help the ecosystem, you never know what may come out of it. Any small, green step can make a difference. Use the resources on the Great Canadian Shoreline Cleanup website, print out waiver sign up sheets and data cards to get your friends and family involved! This program is a strong platform to initiate endless opportunities for protecting and preserving our ecological treasures.
 Being a part of this effort has taught us so much about the harm that litter can have on our aquatic ecosystem and the risk it poses to the habitats of nearby wildlife. Cleaning our shorelines has also taught us to be more aware of our own actions. We're excited to lead future cleanups at our local parks and community shorelines with the help of our classmates, family and friends![/answer]
Are you a youth looking to take action like Avneet and Ramneek? You can lead a shoreline cleanup too! To register a cleanup you just need an adult over the age of 19 (i.e. a parent/guardian, teacher etc.). Avneet and Ramneek had the help of their mom to register their shoreline cleanup, and then they took the lead from there in recruiting volunteers, gathering supplies, and promoting their shoreline cleanups locally. Learn more about how to take part at www.shorelinecleanup.ca/youth.
The Great Canadian Shoreline Cleanup, a conservation partnership by Ocean Wise and WWF-Canada, presented by Loblaw Companies Limited, is Canada's largest volunteer-powered, conservation cleanup program. The Shoreline Cleanup aims to promote understanding of shoreline litter issues by engaging Canadians to rehabilitate shoreline areas through cleanups. Find out more at www.shorelinecleanup.ca.