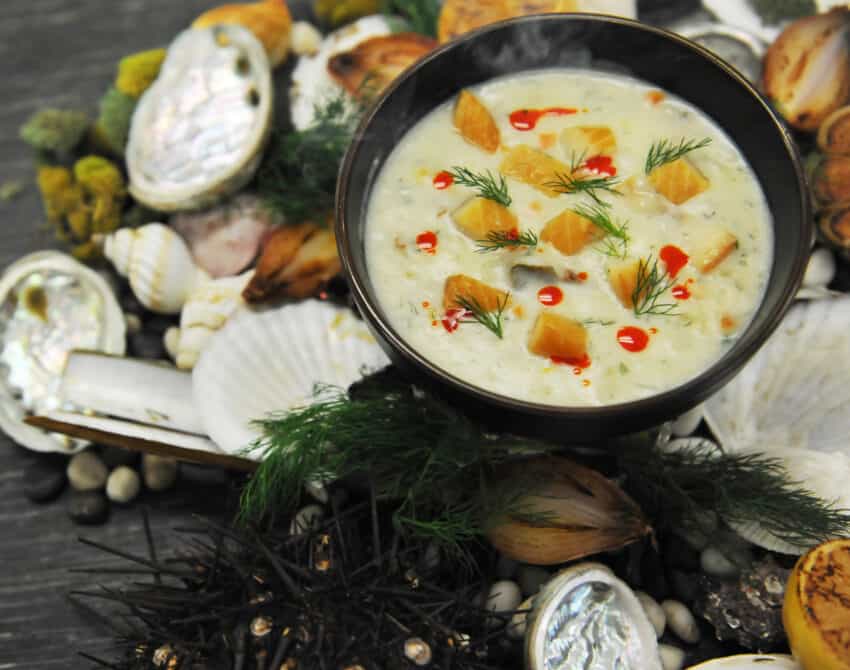 The Ocean Wise Seafood Festival Wraps Up!
The Nation-wide celebration of sustainable seafood ran through February
The Canada-wide Ocean Wise Seafood Festival has come to an end after a mouthwatering month starring sustainable seafood dishes.
The month-long celebration saw over 400 partner locations across the nation dishing out fillets, chowders, creatively crafted seafood dishes and more. The festival supports the Ocean Wise Seafood program, which empowers consumers and businesses to choose sustainable seafood options that support healthy oceans.
But that's not all. Our partner participants were also vying for several highly coveted awards!
People's Choice Award – Organic Ocean: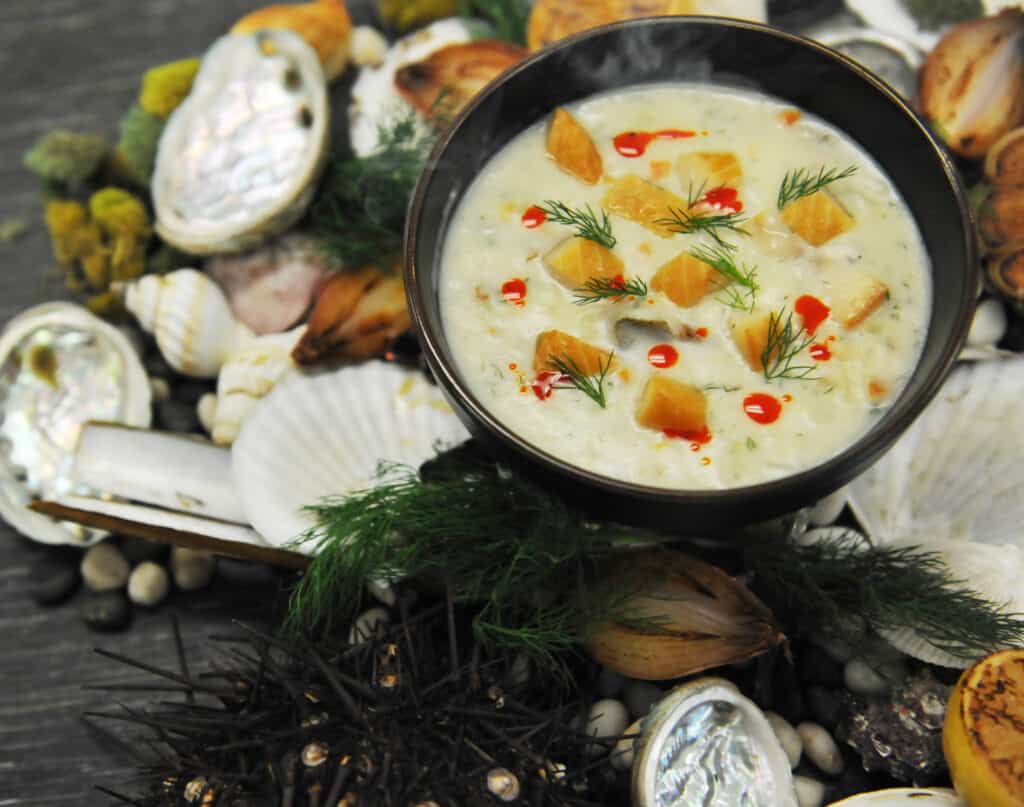 The People Have Spoken! Through February, the public had the opportunity to vote on their favourite festival dish. The votes have been counted and the official winner of this year's People's Choice Award is: Organic Ocean for their Chef Select Smoked Sablefish Chowder! Originally created by Chef Poyan Danesh and then refined by Chef Karen Barnaby and Chef Robert Clark, this decadent chowder was a crowd-pleaser.
Best Dish Photo – Restaurant 360 at the CN Tower: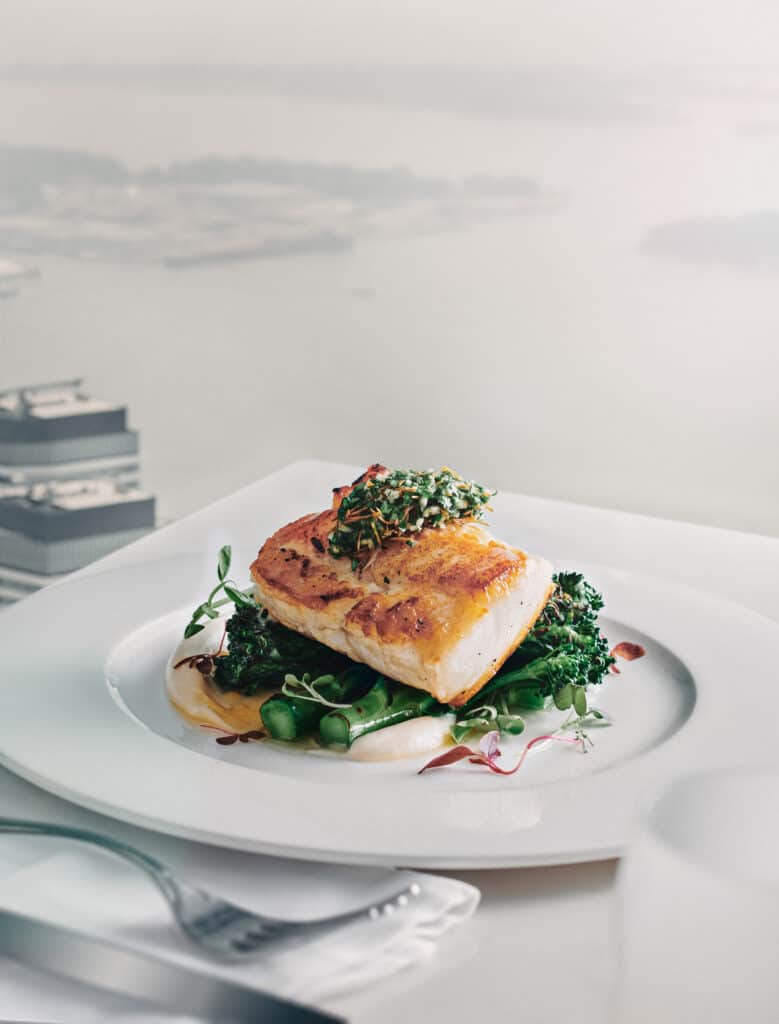 Ocean Wise enlisted Daily Hive's Dished Editor Hanna McLean to choose the most best dish photo, with the award going to 360 Restaurant at the CN Tower for this photo of Chef John Morris' Fogo Island Cod, Crusted Fogo Island Cod, seared baby potatoes, wilted cabbage & caper beurre blanc).
Best Dish Name – Cantina Norte: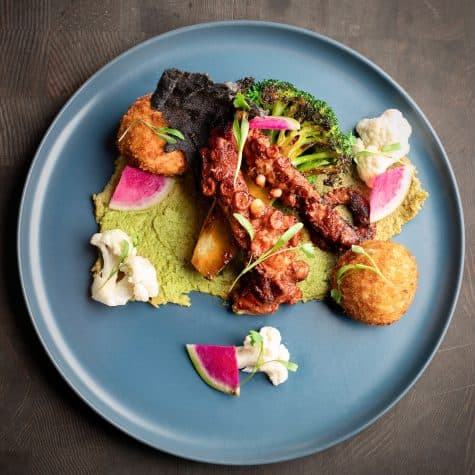 Another Daily Hive-awarded accolade for best dish name went to the creatively-titled dish Ursula's Grotto by Cantina Norte. The dish featured Octopus 3 Ways: Chargrilled Ocean Wise Pacific Octopus, smoked Octopus Croquettes, on a bed of mole verde, grilled & picked vegetables with crunchy Rice & Octopus Ink Chicharrón.
Still to come: Awards for Fundraising Champions for the West and East Coasts!
Overfishing is one of the greatest threats to our ocean with grave impacts on the food web and the livelihoods of millions of people worldwide. By simply changing the seafoods we eat, people everywhere can help end overfishing, protecting our oceans and the lives that depend on them. Choosing Ocean Wise recommended seafood ensures the long-term health of our oceans and waterways for generations to come.
Ocean Wise is grateful to the following partners for supporting the Ocean Wise Seafood Festival: Daily Hive, Global BC, 980 CKNW, 980 CFPL, 900 CHML, Global New, 640 Toronto, Sobeys and Safeway, Centennial Food Service, Ocean Jewel, Ontarieau, Walter Craft Caesar, Lighthouse Brewing Co, Beere Brewing Co, GoodLot Farm, Farmstead Brewing and Steamworks Brewery.