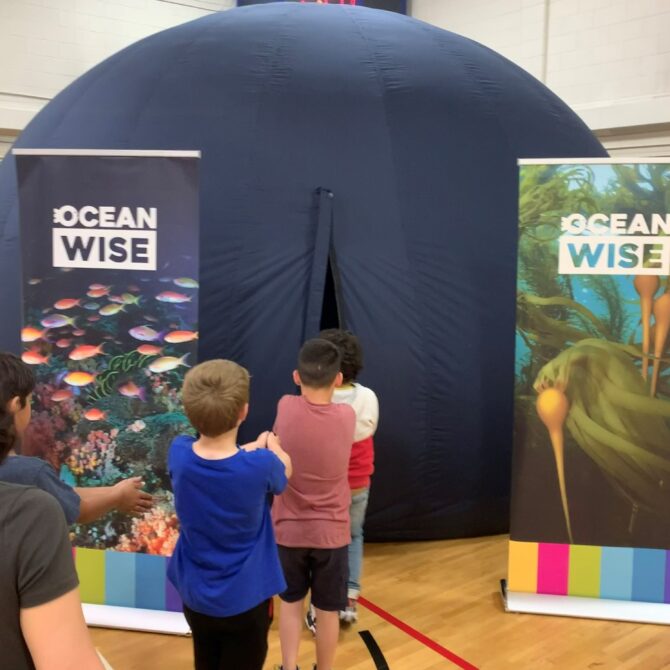 The Ocean Wise Sea Dome is on the road
This summer, the Ocean Wise Sea Dome is on its FIRST ever tour. The Sea Dome is an immersive, pop-up ocean adventure. The planetarium-style six-metre dome projects 360-degree 4K cinematic footage of the ocean and its creatures, "transporting" youth under the sea.
Over 14-weeks, the Ocean Wise Mobile Team is taking the dome through Western Canada, along with lots of artifacts to teach kids (and adults!) all about ocean conservation, climate change, and fascinating marine animals. The team has been on the road since May 27, with rotating staff, having lots of fun along the way.
Highlights:
Celebrating World Ocean Day at Kitchener Community School in Regina (listen to CBC's segment on it here), complete with Indigenous hand games with Ocean Bridge Great Lakes Assistant Manager Jacqueline Thompson
The team spent a day at the Wilder Institute/Calgary Zoo where 298 visitors came through the Sea Dome and about 500 interacted with the Mobile Education Team and artifacts
Dalhousie Farmer's Market in Calgary welcomed the Mobile Education Team to show off artifacts and chat about ocean conservation with its shoppers
A stop at the Telus World of Science in Edmonton
The team has visited 20+ schools, reaching 5,000+ students, including several in Saskatoon as covered by Global News.
---
"It was seriously incredible. One of the grade ones said afterwards that she wants to save ocean life when she's a grown up!"

– Jessica Madiratta, Educator, Regina
"I just have to say, this is seriously the BEST period in my whole school life!"

– Grade 5 student, Saskatoon
Photos from along the way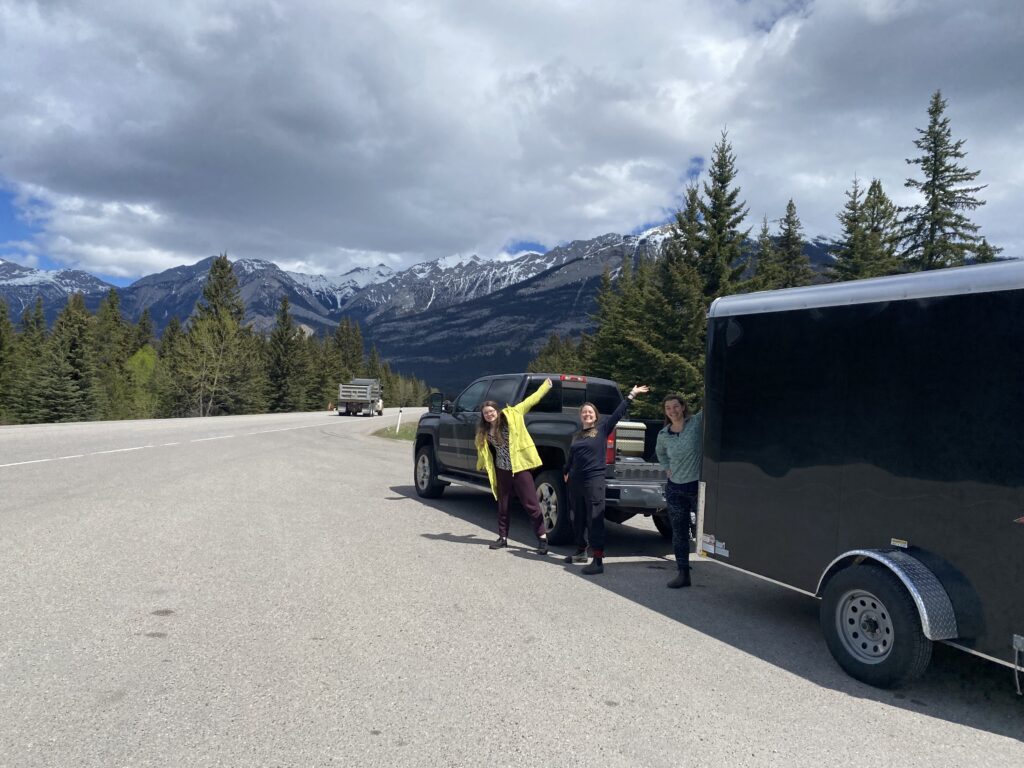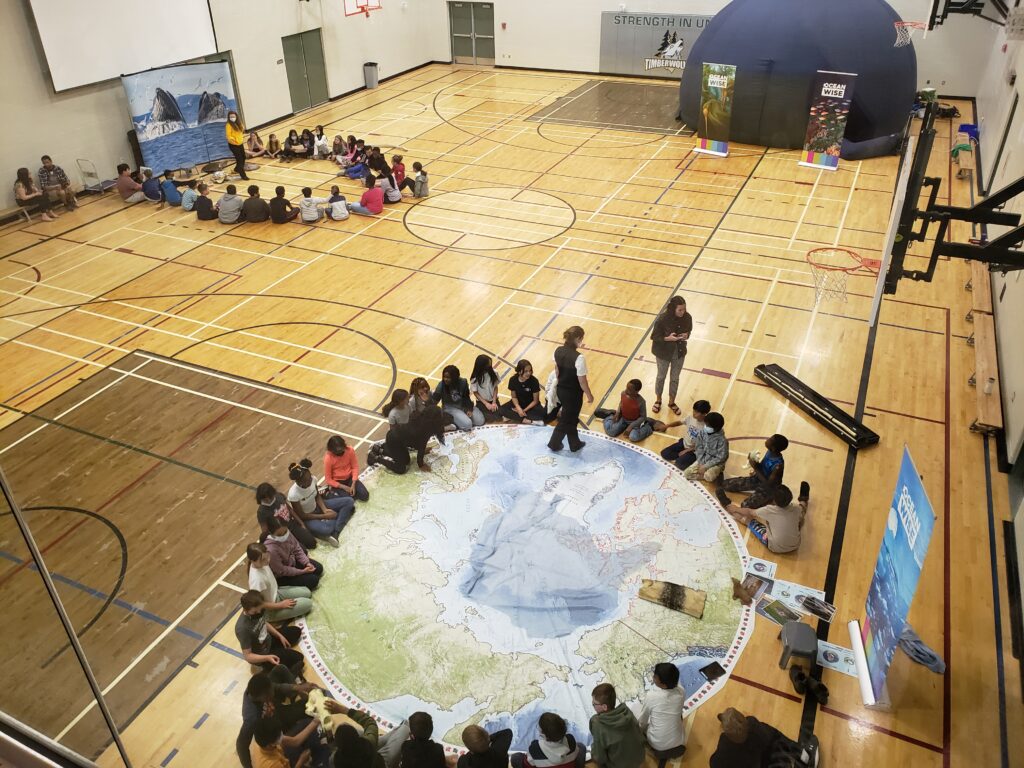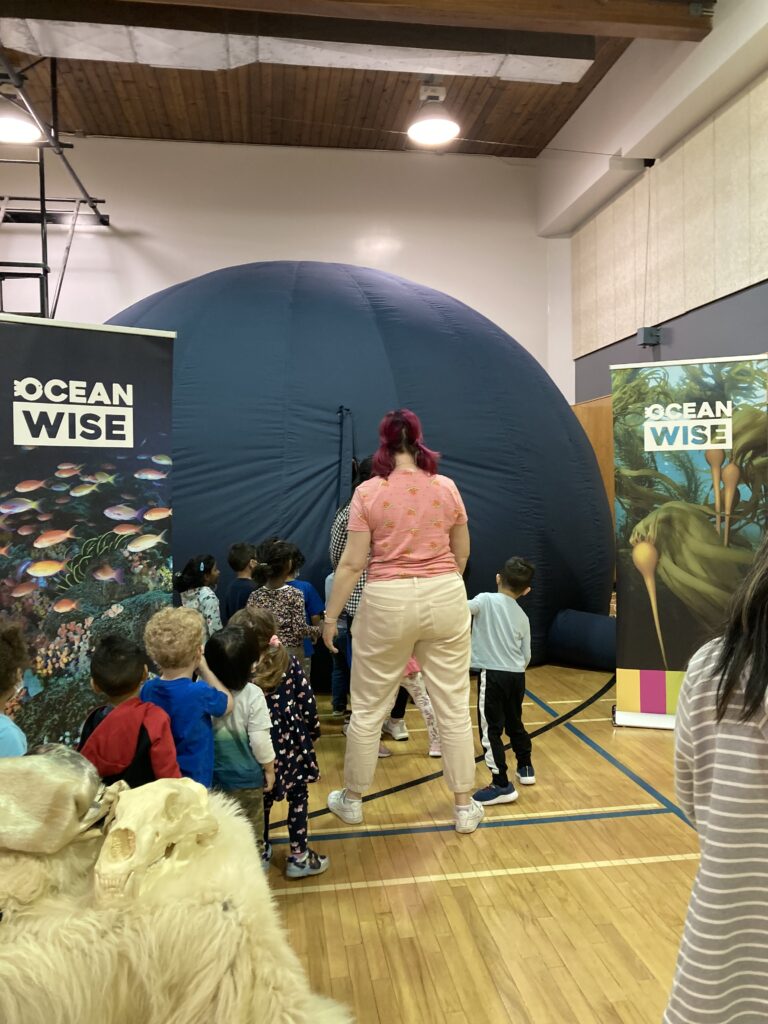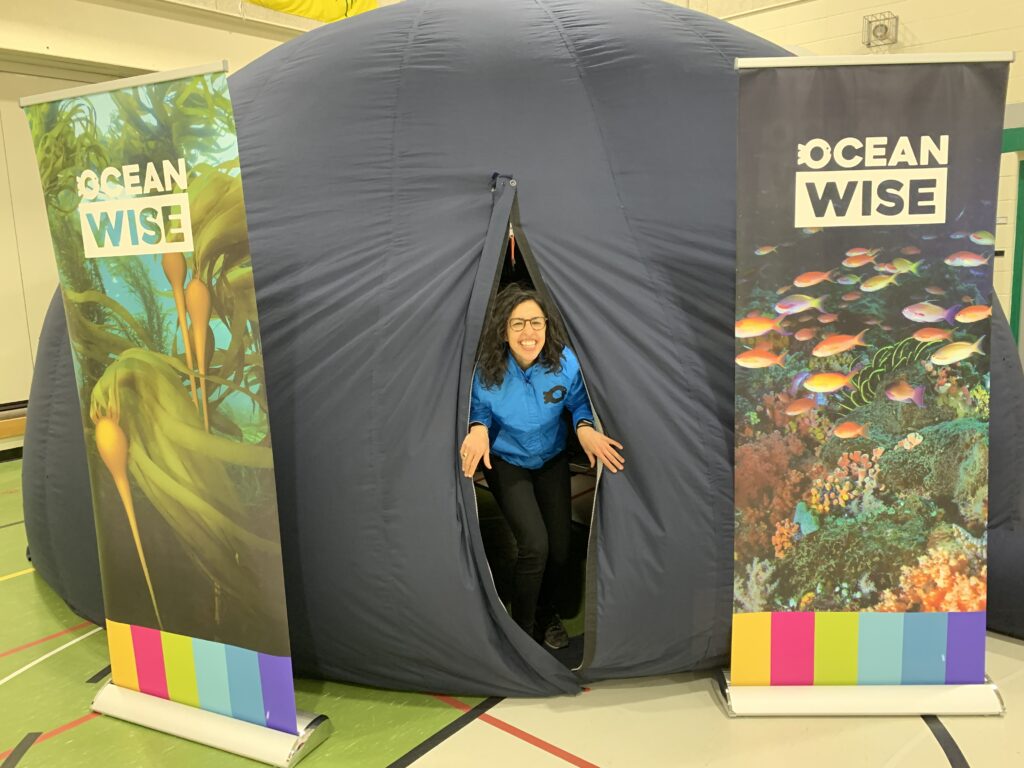 Next Stops
July 11 – 12: Royal Tyrrell Museum in Drumheller (artifacts only)
July 16: Save on Foods, Regina East (artifacts only)
July 15 – July 23: Regina (various)
July 24 – July 29: Saskatoon
July 30 – August 6: Edmonton (various)
August 10 – 13: Kannanaskis/Canmore
Remainder of August: stops to come soon
The Ocean Wise Sea Dome is part of Ocean Wise's Mobile Programs as well as part of Waves of Change, a youth action and climate change initiative coalition between Ocean Wise, GreenLearning, TakingITGlobal, and the Centre for Global Education funded by the Government of Canada.