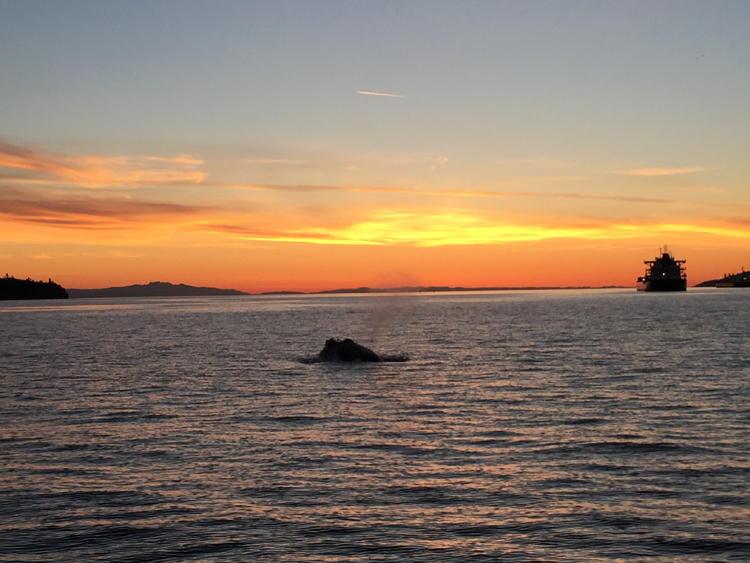 The 411 on the Humpback Whale in English Bay
There's been a lot of excitement in Vancouver over the sightings of a young humpback whale who's been making regular appearances in English Bay. While we on the West Coast are used to encounters with wildlife — bears, eagles, raccoons, etc. — whales are a rare treat in urban areas. But as much as we want to get up close to these amazing animals it's important to follow the Whale Wise Guidelines:
Be cautious and courteous and approach areas of known or suspected marine wildlife activity with extreme caution.
Slow down and reduce speed to less than 7 knots when within 400 metres/yards of the whale, porpoise or dolphin. Avoid abrupt course changes.
Do not approach or position your vessel closer than 100 metres/yards to any whale porpoise or dolphin.
Avoid positioning your vessel in the path of a whale, dolphin, or porpoise.
Stay on the Offshore side of the whales when they are traveling close to shore.
Limit your viewing time to a recommended maximum of 30 mins.
Do not swim with, touch or feed marine wildlife.
Do not drive through groups of porpoises or dolphins to encourage bow or stern-riding.
These guidelines are important to follow because as much as we want to take part in this unique experience, we can't forget that our presence can disrupt normal behaviour for the whale and threaten its survival. Caitlin Birdsall, Coordinator of the North Coast Cetacean Research Initiative at Vancouver Aquarium's Prince Rupert satellite office, reminds us that "These are really big animals, you can see them just fine from 100 metres away."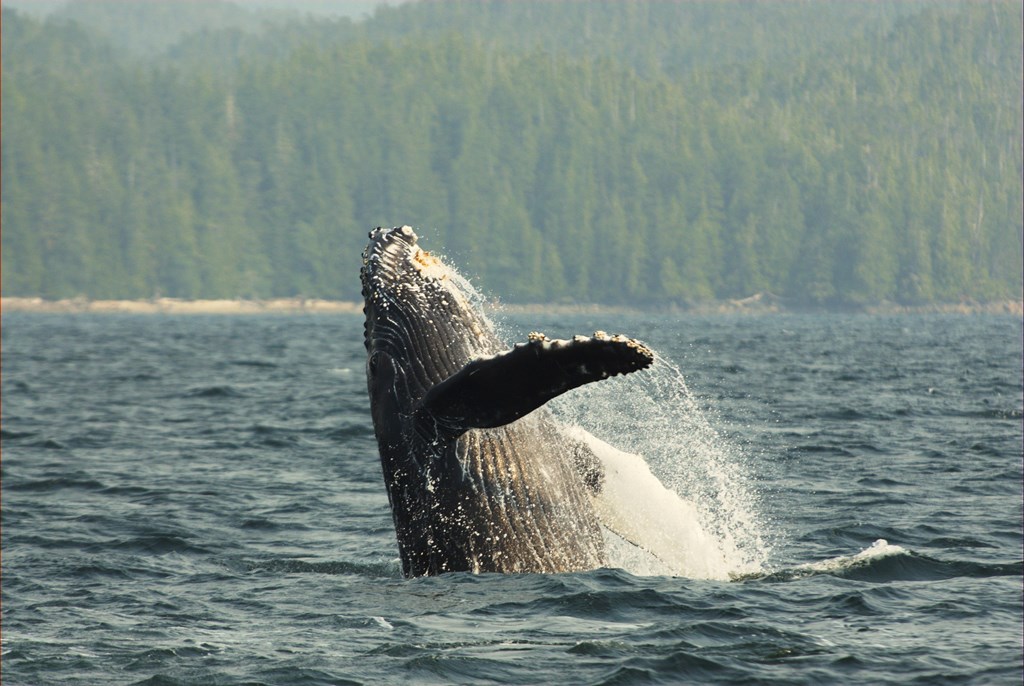 While propeller strikes and noise from motorized vessels are an obvious threat, non-motorized vessels can also have an impact on whales, Birdsall says. Kayaks or paddle boards are quiet, and sneaking up on the whale can startle it, causing unnecessary stress. The humpback whale in English Bay is likely there to feed. After fasting all winter, humpbacks need to fill up on forage fish and krill in preparation for their migration back to warmer waters in the fall. Interruptions from even the most well-meaning whale watchers can disrupt this behaviour, which is vital to the whale's survival.
As such, the safest way to admire these magnificent animals — for all involved — is from land. If you do find yourself on the water, remember to be mindful of the whale's well-being and follow the guidelines listed above.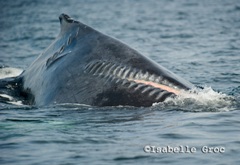 And we may be seeing more of these animals in Vancouver Harbour in the coming years. After nearly being hunted to extinction, humpback whales have made an amazing comeback since the 1960s, when the last Canadian companies ceased commercial whaling on the West Coast. (The International Whaling Commission (IWC) also banned commercial whaling in 1986.) From a low of just 1,800 animals, the North Pacific humpback's population has grown to over 20,000 in the last 50 years, which accounts for the resurgence of humpbacks in and around Vancouver.
Birdsall says it's a great comeback story, which means it's more important than ever for us to learn to coexist with these incredible creatures in our harbour. "Seeing wild whales on the water is an amazing experience, we just want to make sure that people do it in a safe and respectful way."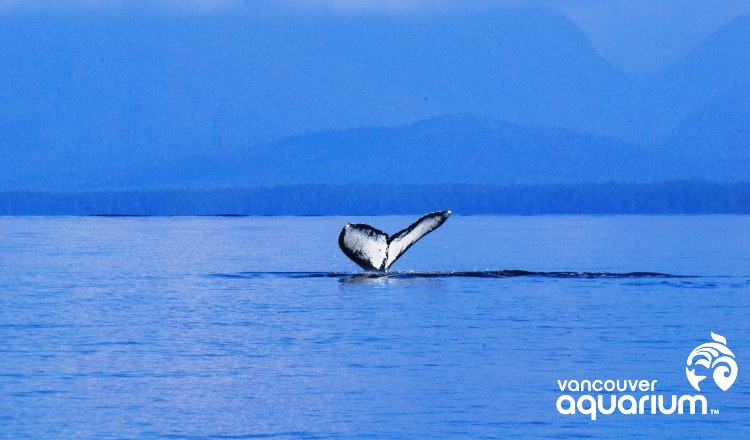 Have you seen a wild whale? Make sure to report sightings to the B.C. Cetacean Sightings Network. This conservation and research program is part of the Vancouver Aquarium Marine Science Centre, in partnership with Fisheries and Oceans Canada. It collects sightings of all cetaceans (whales, dolphins and porpoises) and sea turtles from B.C. and surrounding waters to help us keep track of the health of wild populations. Reporting is easy with the WhaleReport smartphone app. You can also report by visiting wildwhales.org, emailing [email protected] or calling 1.866.I.SAW.ONE.