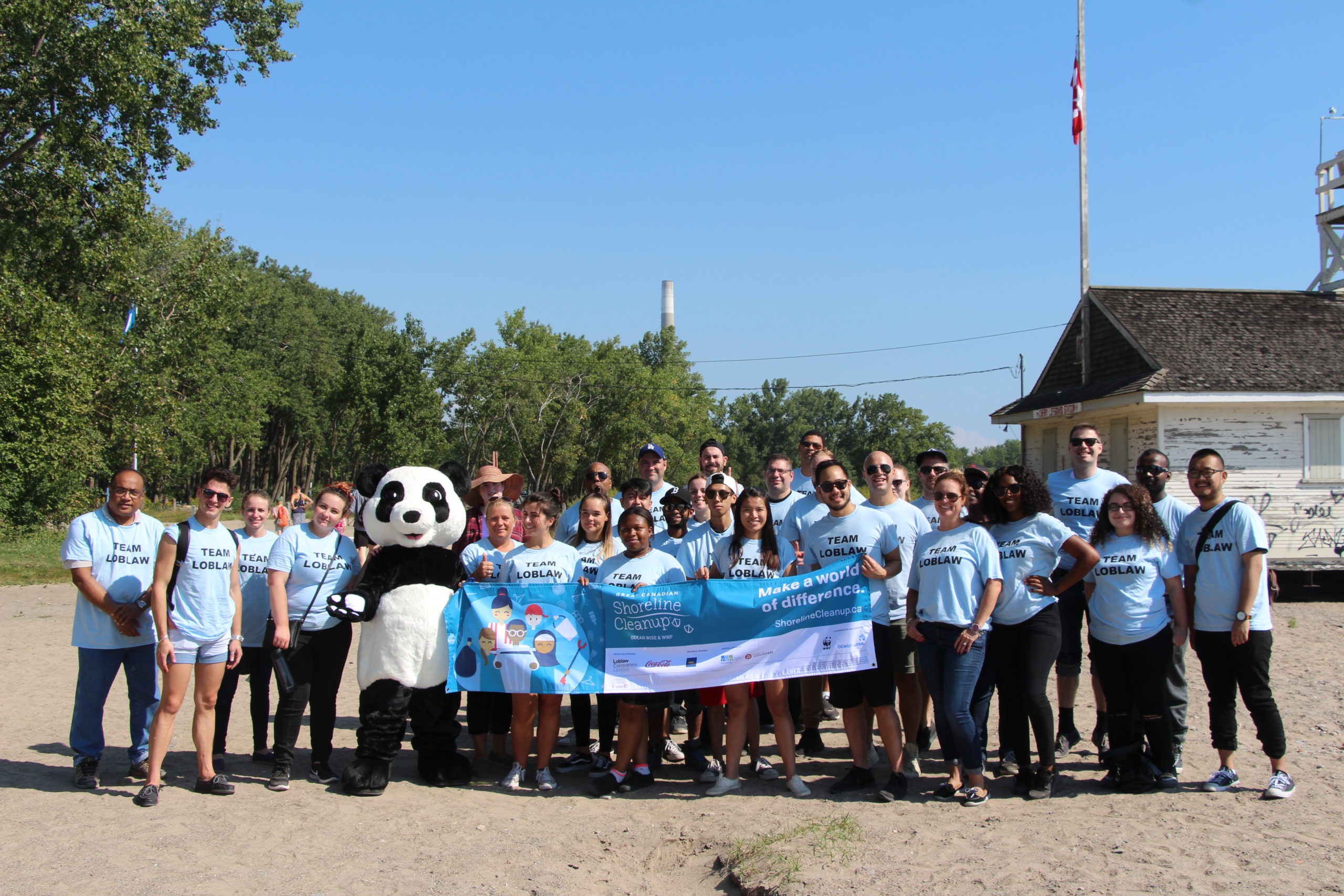 Taking the Office Outdoors
Matthew Zarmati, Corporate Social Responsibility Coordinator for Loblaw Companies Limited, is one of our  Great Canadian Shoreline Cleanup champions and a leader in the workplace. He has encouraged thousands of Loblaw employees and families to volunteer across the country. We caught up with Matt to hear his shoreline cleanup stories and learn some valuable tips to engage colleagues in the workplace.
[question]Can you briefly talk about how Loblaw became involved with the Great Canadian Shoreline Cleanup?[/question]
[answer]Loblaw's partnership with WWF-Canada goes back almost a decade and has been an important part of our Corporate Social Responsibility (CSR) activities. In 2007, we began charging for plastic bags in our stores in an effort to encourage customers to both reduce the consumption of single-use plastic bags and to increase the use of reusable bags. Since initiating the pay-for-bag program, we've reduced nearly 11 billion plastic bags from entering the environment, and have donated $9 million from the partial proceeds of the sale of plastic bags to WWF-Canada to fund amazing conservation initiatives like the Great Canadian Shoreline Cleanup, of which Loblaw is a presenting sponsor.[/answer]
[question]What motivates you to stay involved with the Great Canadian Shoreline Cleanup?[/question]
[answer]One of our CSR pillars focuses on communities and giving back to the places where we live and work. One way we deliver on this mission is to encourage our colleagues to volunteer with causes they are passionate about, and to provide them with the support and resources they need to make positive differences in their communities.
The Shoreline Cleanup is a fantastic vehicle to help mobilize colleagues into volunteerism, and to help protect and conserve some of Canada's most valuable and shared resources: our lakes, streams and other waterways. In 2017 alone, more than 1,100 Loblaw colleagues participated in cleanup events across the country, making the Shoreline Cleanup one of the most successful programs to activate volunteers across our network.[/answer]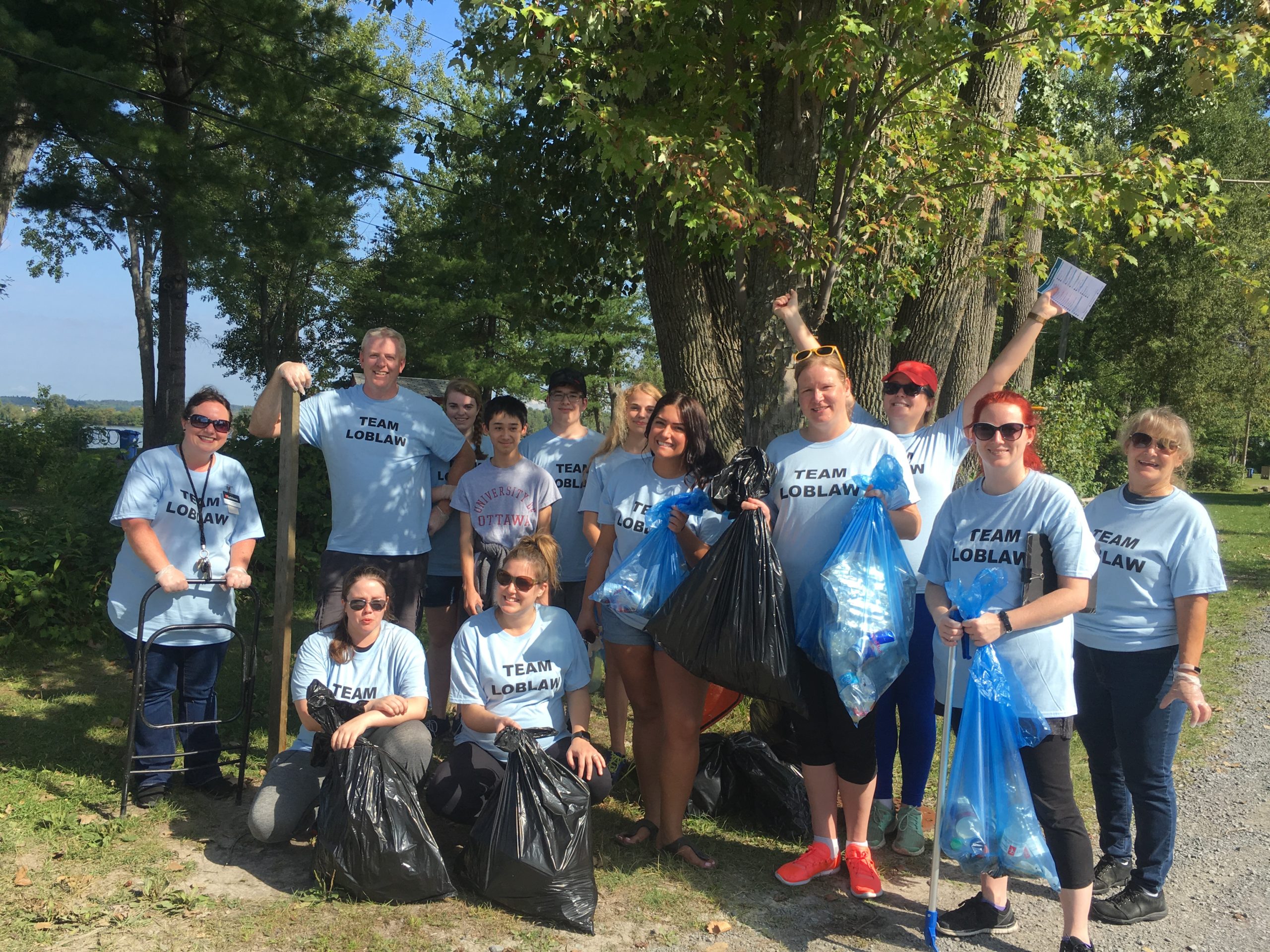 [question]You engage a massive number of Loblaw volunteers, what is your top tip for getting people to participate?[/question]
[answer]When encouraging colleagues to lead and participate in Shoreline Cleanup events, we empower them by letting them know how important the cause is and how meaningful their contributions are. We ensure our teams have easy access to all the information they'll need to lead and participate in cleanup events in their communities and connect with colleagues using various communication tools to create awareness around the cause, including message boards and social media.[/answer]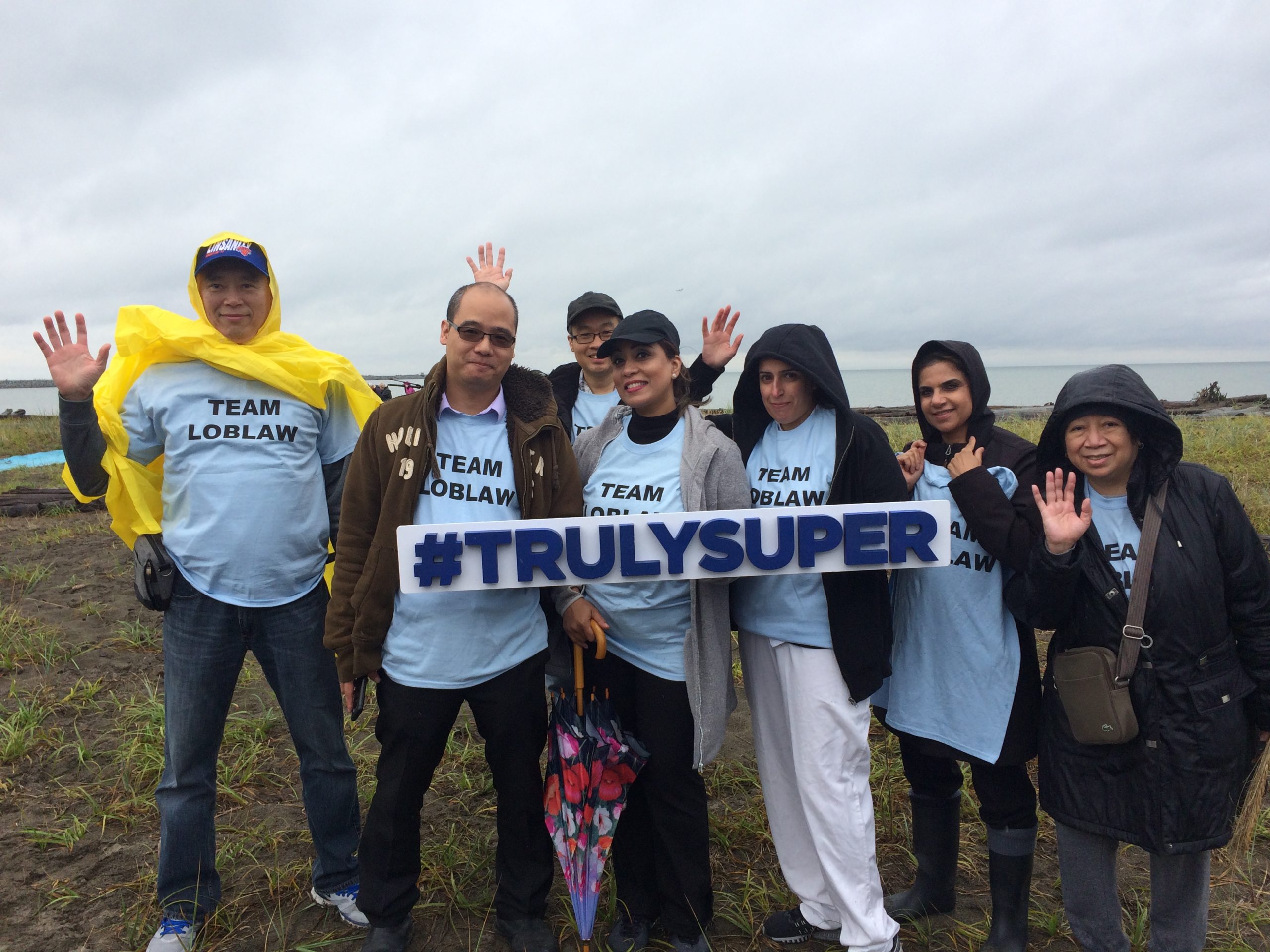 [question]What was your most memorable moment at this years' Shoreline Cleanup?[/question]
[answer]On International Coastal Cleanup Day this past September we were able to mobilize nearly 200 colleagues to participate in events across Canada! At the Cherry Beach cleanup, it was incredible to see Loblaw colleagues from over a dozen different stores across the Greater Toronto area come together with the local community to clean up a beach that really needed it. At the end of the cleanup, the team tallied the weight of waste, which truly was the most rewarding and exciting moment of the cleanup. Collectively, we picked up over 300 kg of litter from the beach and surrounding areas.
It is our shared responsibility to protect the environment, which is something our colleagues demonstrate when they participate in Shoreline Cleanup events across Canada. I'm amazed by how much Loblaw colleagues care about their communities and want to make a positive difference, and am inspired to continue sharing the Great Canadian Shoreline Cleanup across our network of colleagues.[/answer]
Are you part of a workplace and looking for a new and unique way to make a difference while also inspiring co-workers, family members and the community? Learn more about how to take part at www.shorelinecleanup.ca/workplace.
The Great Canadian Shoreline Cleanup, a conservation partnership by Ocean Wise and WWF-Canada, presented by Loblaw Companies Limited, is Canada's largest volunteer-powered, conservation cleanup program. The Shoreline Cleanup aims to promote understanding of shoreline litter issues by engaging Canadians to rehabilitate shoreline areas through cleanups. Find out more at www.shorelinecleanup.ca.