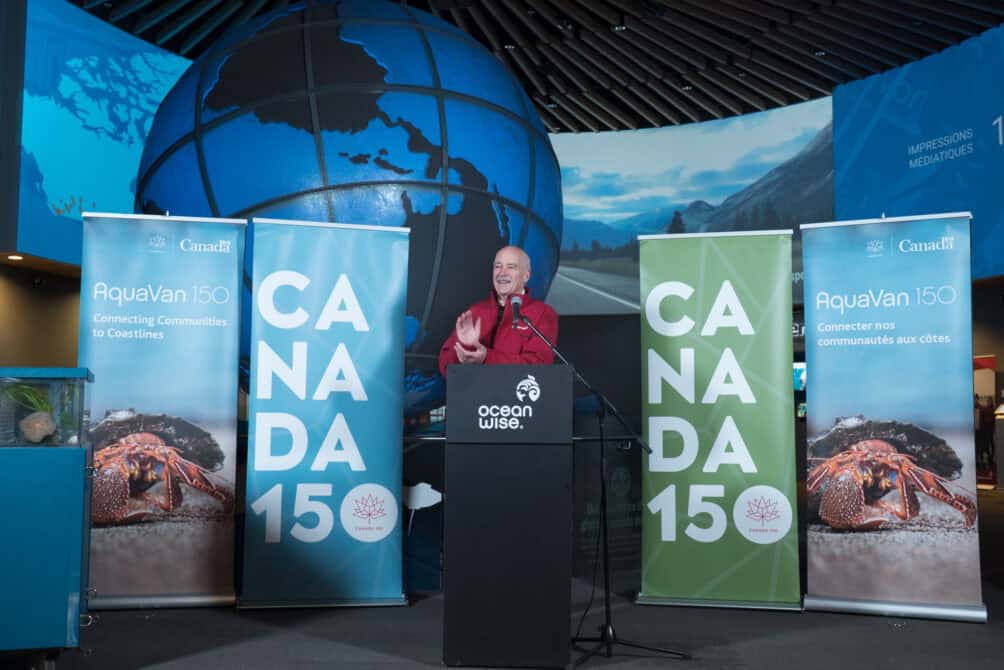 Remembering John Nightingale
It is with great sadness that we are share the loss of Ocean Wise's former President and CEO John Nightingale. John was a well-respected conservation leader in the Vancouver community for decades. Having helmed the Vancouver Aquarium and Ocean Wise for 25 years, John's impact on the City of Vancouver and the millions of guests who enjoyed the aquarium will be felt for generations.
John co-founded several successful conservation programs that still exist within Ocean Wise including the Ocean Wise Shoreline Cleanup and the Ocean Wise Sustainable Seafood Program. Through programs like these John succeeded in connecting meaningful action to the actions of everyday Canadians.
John encouraged the aquarium's visitors to look at our ocean and the world from different perspectives. He insisted that the globe in the aquarium be placed "upside down" to force people to question their own perspectives and the impact on climate change.
Ocean Wise exists because of John's commitment to go beyond the aquarium's exhibits and galleries. He will be remembered for his lasting and meaningful impact to ocean conservation and for the energy he instilled in his team. Our heartfelt condolences go out to John's wife and family during this difficult time.