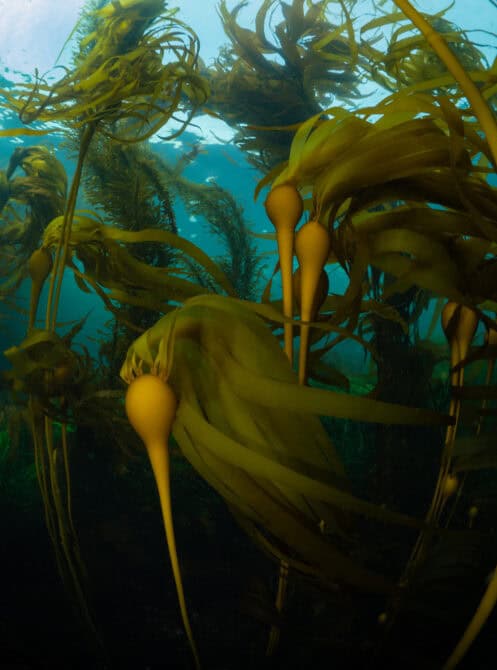 Piloting kelp regeneration with Metlakatla Development Corporation and Ecotrust Canada: Field notes from Ts'msyen Territory (Prince Rupert)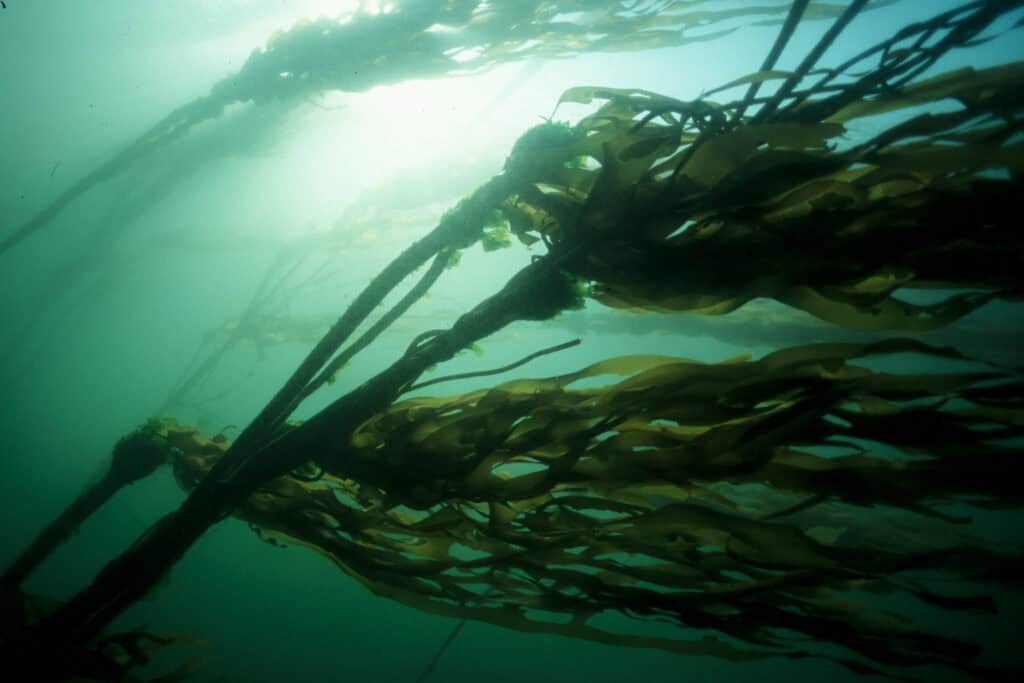 Why kelp restoration?
In many areas across the BC coast, kelp forests are in decline due to a combination of factors, including ocean warming and urchin overpopulation. The overabundance of sea urchins is tied to the extirpation of sea otters in the 18th and 19th centuries and sea star wasting disease that swept the coast of the Pacific Northwest in 2013, decimating the predators of urchins that graze on kelp. These vital ecosystems support diverse marine life, coastal and Indigenous food security and livelihoods, and have the potential to sequester significant amounts of carbon. Ocean Wise's Seaforestation team is working closely with our partners and exploring ways to restore kelp forests up and down the BC coast.
Piloting bull kelp regeneration with our partners
In collaboration with Metlakatla Development Corporation and Ecotrust Canada, our Seaforestation team is working on a kelp regeneration project in Ts'msyen Territory near Prince Rupert to restore kelp forests and strengthen relationships between people and these important marine ecosystems. In March 2023, our team outplanted approximately 1.6 hectares of Nereocystis (bull kelp) in Ts'msyen Territory using kelp-on-line as a restoration method. The Metlakatla Guardians, who play a critical role in stewardship for Metlakatla First Nation, were also involved in the outplanting process and will continue to play an important role in the monitoring of this project.
How does kelp-on-line as a restoration method work?
The idea behind kelp-on-line as a restoration method is to create first generation kelp growth on an aquaculture longline, much in the same way that kelp farms grow kelp on longlines that are anchored to the seafloor. However, instead of harvesting the kelp that is grown on lines, the first-generation kelp provides the parent material for a second generation of kelp seeded onto the surrounding rocky substrate on the seafloor. In a successful project with the right environmental conditions, a natural kelp forest could be established in the second year.
During the seeding process, thousands of microscopic baby kelp sporophytes or seeds are attached on spools of twine. During the outplanting, the twine with the microscopic kelp is wrapped around longlines, which are then deployed in the ocean, suspended below the surface with weights.  
Next steps and future directions
With the support of kelp restoration expert, Dr. Aaron Eger, Ocean Wise has developed a kelp restoration monitoring protocol that will be adapted and applied to this project. With our partners, we will be monitoring kelp-specific variables (e.g., kelp density, kelp biomass), biodiversity levels, and environmental conditions throughout the first year and beyond to understand the success of our pilot outplanting. In this project and others, we will be rigorously documenting the environmental returns of kelp restoration and exploring ways to scale this effort to maximize benefits to the ocean and the people that depend on it. We look forward to sharing more updates later in the year!  
To learn more about the importance of kelp restoration, read Ocean Wise's report, Seaforestation: Benefits to the climate, the ecosystems, and the people of British Columbia
Blog written by Marissa Ng, Seaforestation Project Coordinator