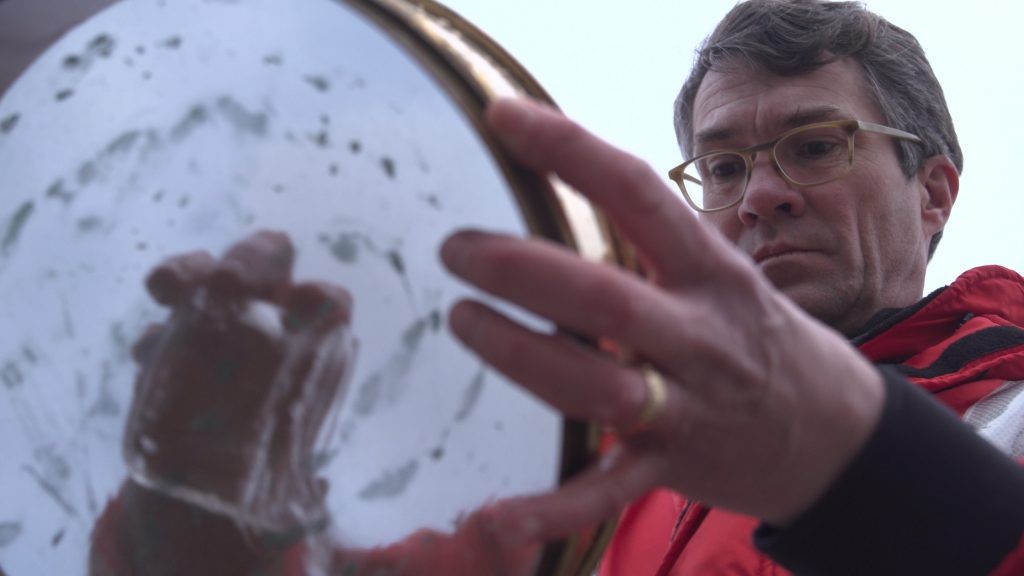 Ocean Wise Microfiber Research Featured on CBC's Quirks & Quarks
Ocean Wise's Dr. Peter Ross talks to CBC's Bob MacDonald about the role of microfibers in ocean pollution on popular science podcast Quirks & Quarks.
In October, Ocean Wise released new research showing how home laundry releases microfiber pollution into the oceans. The authors of this report – Dr. Katerina Vassilenko, Mathew Watkins, Stephen Chastain, Dr. Anna Posacka and Dr. Peter Ross – estimate that households across Canada and the U.S. release a total of 3.5 quadrillion microfibers into the ocean each year through home laundry. This is the equivalent weight of 10 blue whales.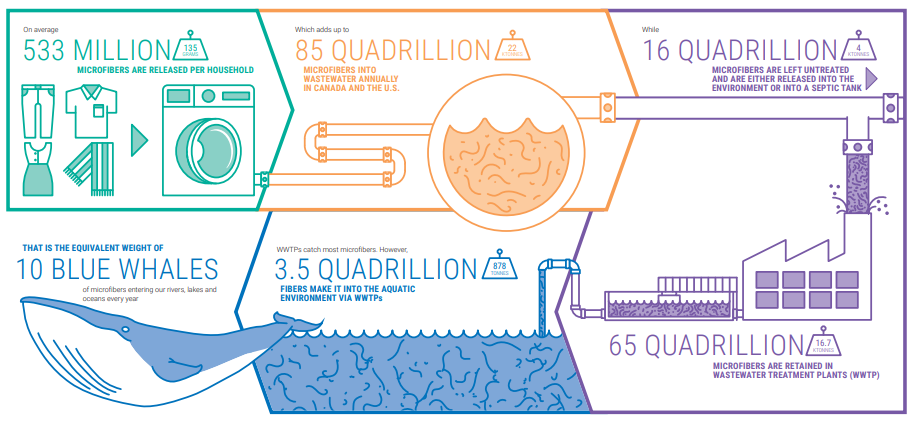 Last week, Dr. Peter Ross, vice-president of research at Ocean Wise and associate professor of environmental studies at the University of Victoria, was interviewed by veteran science journalist Bob MacDonald on CBC's Quirks & Quarks about his team's research findings that laundry is a major source of microfiber pollution in our oceans.
"Not a day goes by that we don't hear something about plastic or microplastic being found somewhere on the planet" said Dr. Ross. " To put it really simply, everywhere we look on the planet, from the furthest reaches of the Himalayas to the Marianas Trench, from the Arctic waters of Canada down to Antarctica, from zooplankton, plankton, to fish to birds to marine mammals, we're finding microplastics. The problem is really a global one."
In the episode, Dr. Ross explains that the microplastics found in the ocean are dominated by microfibers. These fibers are released each time we wash our clothes. While wastewater treatment systems can prevent many fibers from reaching the ocean, a large quantity still manages to get through.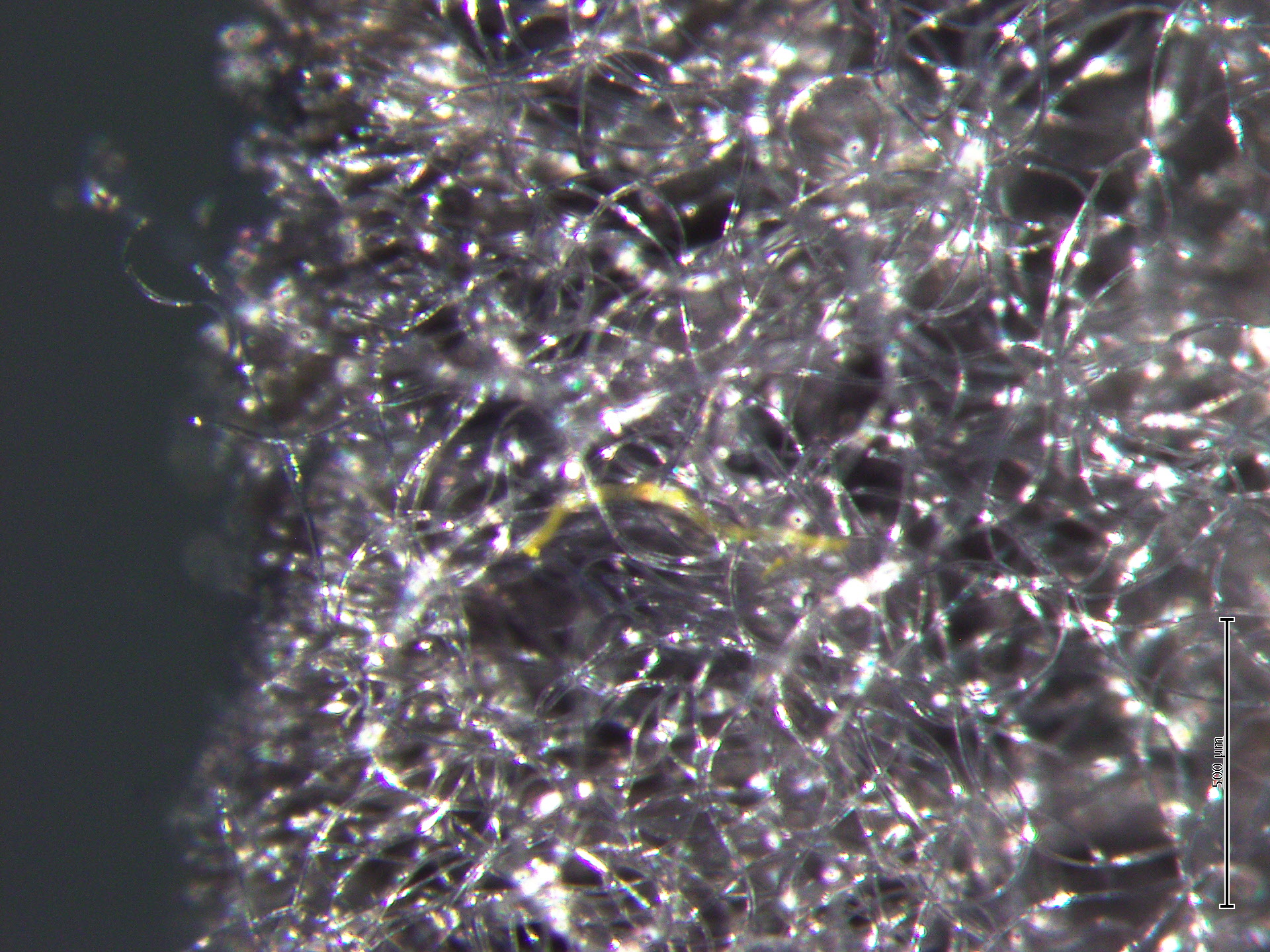 Ocean Wise partnered ith Mountain Equipment-Co-op (MEC), Patagonia, Arc-teryx, REI, Metro Vancouver and Environment and Climate Change Canada to support phase one of the research. In addition to providing funding, the textile industry partners provided the Ocean Wise Plastics Lab with a multitude of different fabrics to test in our lab.
A total of 38 different fabric types were tested, including polyester, nylon and natural fibers. It was found that every type of textile shed microfibers, but polyester was found to shed the most.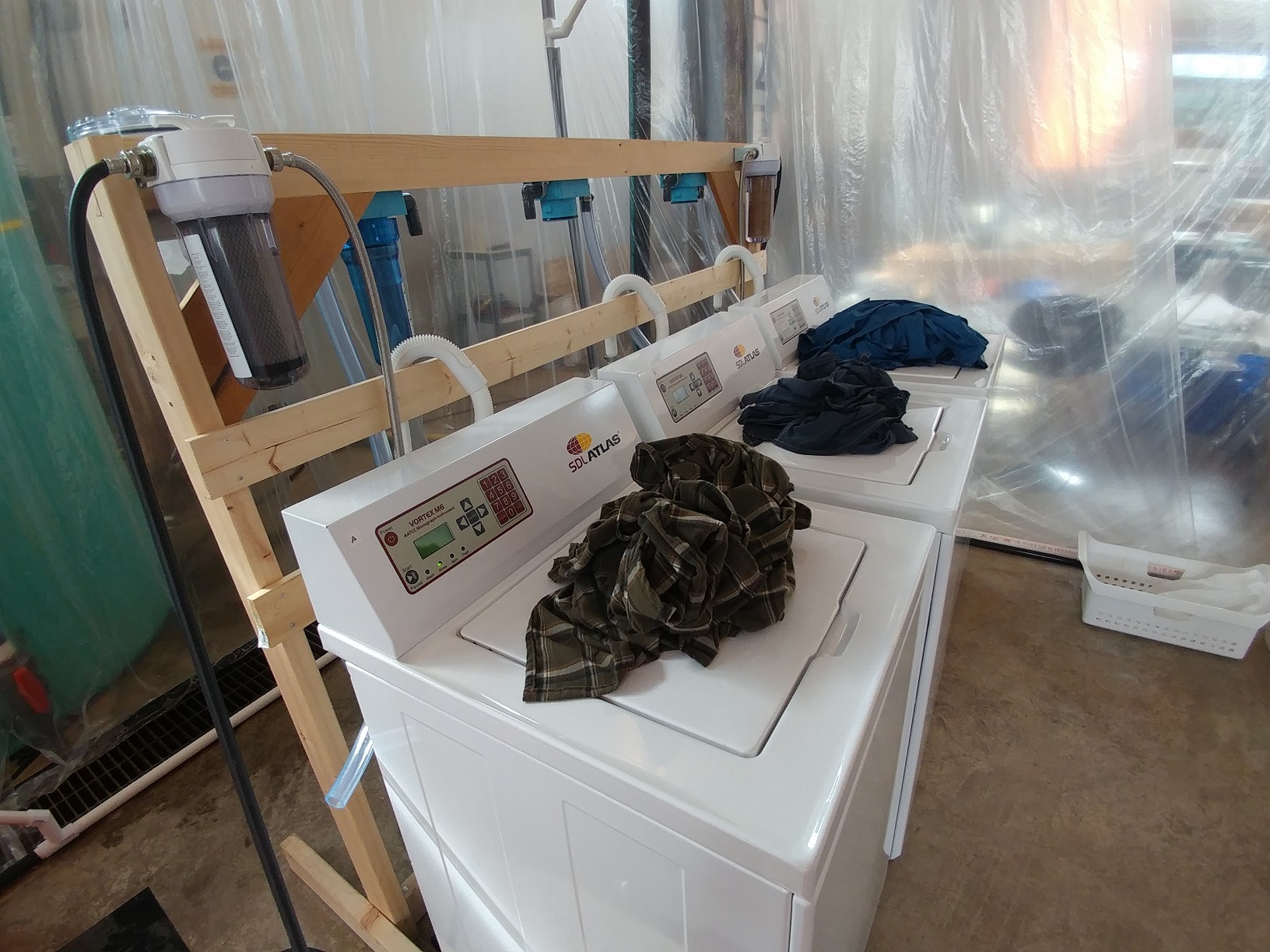 When asked if people should stop buying polar fleece items, Dr. Ross says "I don't think so". He goes on to explain that we must look at the entire environmental impact of a product. "There are considerations other than shedding that we have to think about. We have to think about greenhouse gas emissions. We have to think about the water used during the processing of that material. We have to think about the chemical finishing."
To listen to the full Quirks & Quarks episode click here.
You can read the Ocean Wise Plastics Lab's full report "Me, My Clothes, and the Ocean" by clicking here.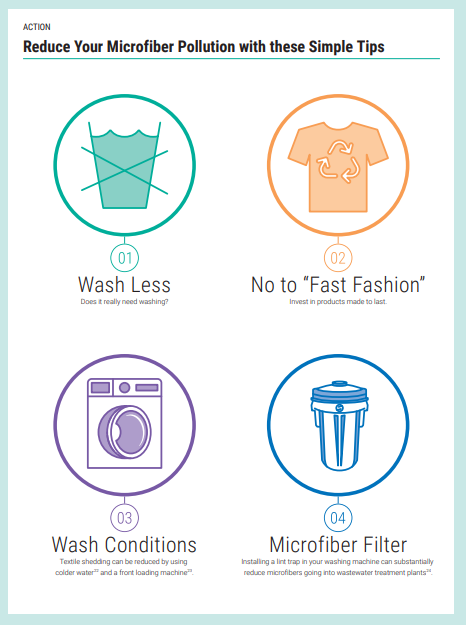 Quirks & Quarks is the award-winning radio science program of the Canadian Broadcasting Corporation. The program is heard by a national audience in Canada of nearly 800,000 people, and by thousands more around the world on the weekly podcast. For the past 40 years, Quirks & Quarks has brought its listeners to the cutting edge of scientific inquiry.