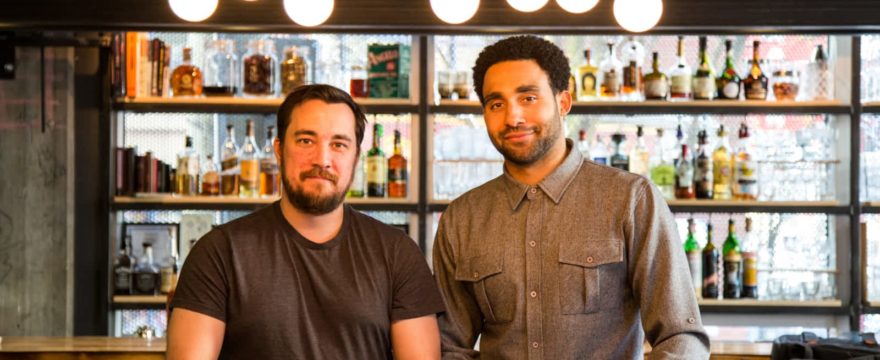 Juke Fried Chicken and Beetbox owners commit to tackling restaurant plastic
Five years ago, almost to the day, Justin Tisdall and Bryan Satterford, embarked on their dream to own their own restaurant and opened Juke Fried Chicken. Now, since joining the Ocean Wise Plastic Reduction Program in April 2021, Justin and Bryan are on a new journey to measure and reduce their plastic footprint. 
 "We really wanted to open a room that was an extension of our personalities," shares Justin. "A space that we felt was us." They set their focus on creating something fun, with great food, music, and staff, and never deviated.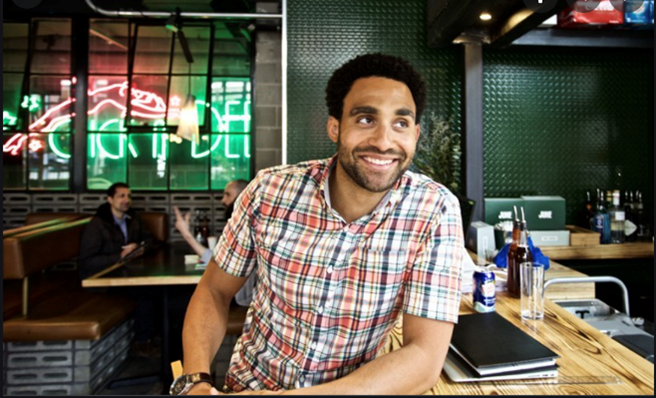 Within that, a big part of their company ethos from the start was to not make compromises when it comes to their impact on the planet. "We had a really lengthy discussion before we opened about giving back to our community and how we can be the most eco-friendly restaurant we can. We're not perfect, but our goal is to work towards being the best we could be."
Three years later, they opened plant-based restaurant Beetbox and added another level to their sustainability commitments, which already included sourcing locally and striving to be as wasteless as possible.
When asked why he chose to partner with Ocean Wise, Justin replied: "That which gets measured gets managed. By holding ourselves to task, we now can count and focus on what plastics we are using and where they are ending up. Ocean Wise provided us with a great chance to be better as a company and be better consumers on this planet."
At both Juke and Beetbox, Justin and Bryan try to use the waste hierarchy  to inform their decision-making as much as possible (i.e., reduce or reuse first, then recycle or compost). "All of our bins are reusable," says Justin. They're three times the price of a normal plastic bin, but those might break after a few months and ours last longer. We're also looking into making custom take-out boxes that guests can pay for and reuse. Even if we sold only a hundred to five hundred of those in a year, most people come back three or four times. That saves a huge amount of packaging, a lot of waste."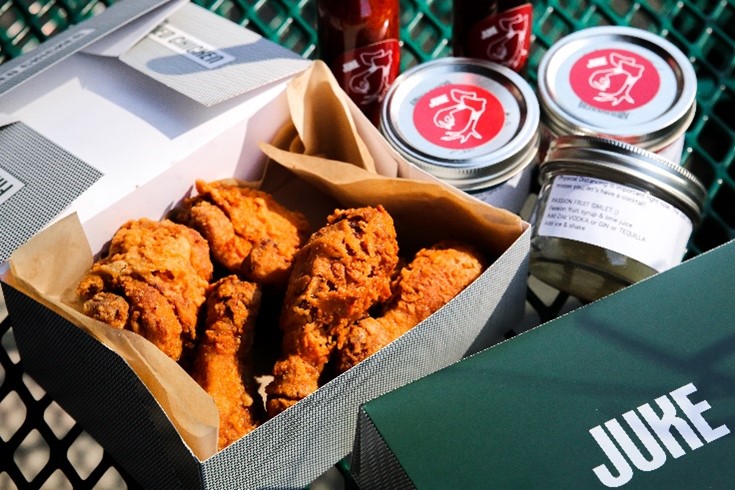 They've always prioritized plastic-free packaging, partnering with eco-friendly suppliers from the very beginning. They didn't broadcast that much, as it just felt like the right thing to do, but over the years their guests have noticed and there's been a growth in awareness that Justin thinks is really encouraging. Since starting to work with Ocean Wise, they're now at point where they can start diving even deeper into these choices.
"Navigating take out packaging options is challenging, with a huge variety of single and multi-layered materials, multiple certification standards, and a wide range of recycling and composting regulations that differ both locally and regionally," says Ocean Wise Plastics Coordinator, Melanie Chanona. "One of Justin's first efforts after joining the Plastic Reduction Program was to reach out to learn more about what the science says are the best, safest, and most eco-friendly options, which is a real testament to his commitments to continually improve."
Justin is also keen to see the industry come together more collectively to tackle the plastic crisis. "Being an independent restaurant, we don't necessarily have the pull other people do. I really hope there's some big restaurant chains that have deeper pockets and louder voices than us that want to get involved with Ocean Wise and make some changes here."
But that doesn't mean he thinks Juke and Beetbox aren't big enough to try or that their actions can't have high impact. "I think it starts with the small guy. We're a bit more nimble, we can make decisions quicker. And our hands are much closer on our business, which means we're closer to our community and we're on the pulse a bit more as to what we need. I just think that's a great, great way to start this wave."
Justin's advice to other restaurants that are keen to join the movement? "It's a big bite to chew if you try to do it all at once. I don't think it's going to be successful if restaurants don't choose a staff champion to really focus on this. Put someone in charge of it and say this is what we need to monitor right now.
"If you're focusing on it, you're going to do better at it. So let's do better."
Inspired by Juke Fried Chicken and Beetbox's commitments? You can be part of our growing Ocean Wise community too.