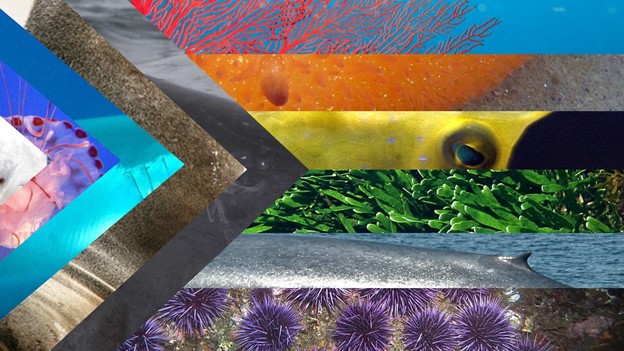 International LGBTQIA2S+ STEM Day: Role Models in Ocean Science
Written by Chloe Robinson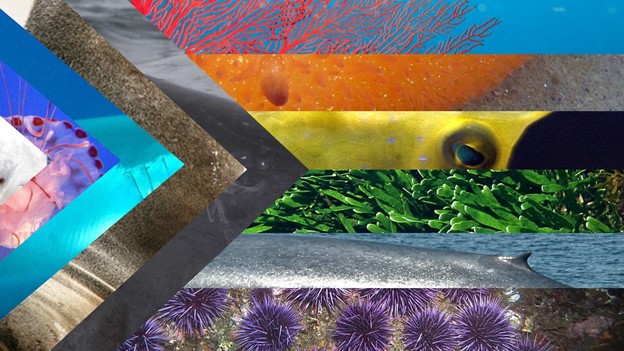 Have you ever been in the position where you see a job you know you want but you've never seen anyone who resembles you in the role? If the answer to that is yes, you are not alone.
The fields of Science, Technology, Engineering and Math (STEM) suffer from a chronic lack of diversity. The STEM workforce in the US alone is 89% white and 72% male. Diverse communities including but not limited to gender, race, ethnicity, nationality, sexual orientation, and disability status all deserve to see themselves reflected by their mentors and role-models in the field.
As a lesbian woman in science, I have struggled to see myself represented in any of the ecology and zoology jobs I had my heart set on as a pre-teen. I could barely find any female-identifying role models let alone a queer-female role model. This led me to believe there was no true place for me in the STEM field and fueled the Imposter Syndrome I felt as I progressed through university.
In 2017, Pride in STEM launched the first ever International Day of LGBTQIA+ People in STEM. A day to celebrate the work of LGBTQIA2S+ people and highlight the barriers that still remain in STEM. A huge part of this day, which is celebrated on November 18th, is to create a platform to showcase LGBTQIA2S+ role models and highlight the much-needed representation in STEM fields.
Knowing what it is like to be without role models I could identify with, I am now very proud of, being a positive LGBTQIA2S+ role model for the next generation of scientists. To celebrate International Day of LGBTQIA2S+ People in STEM, and promote visibility of just a few of the incredible minds working to protect and conserve our oceans, I have compiled a list of fantastic marine-science LGBTQIA2S+-identifying role models.
Dominique Koné (he/him): Marine Ecologist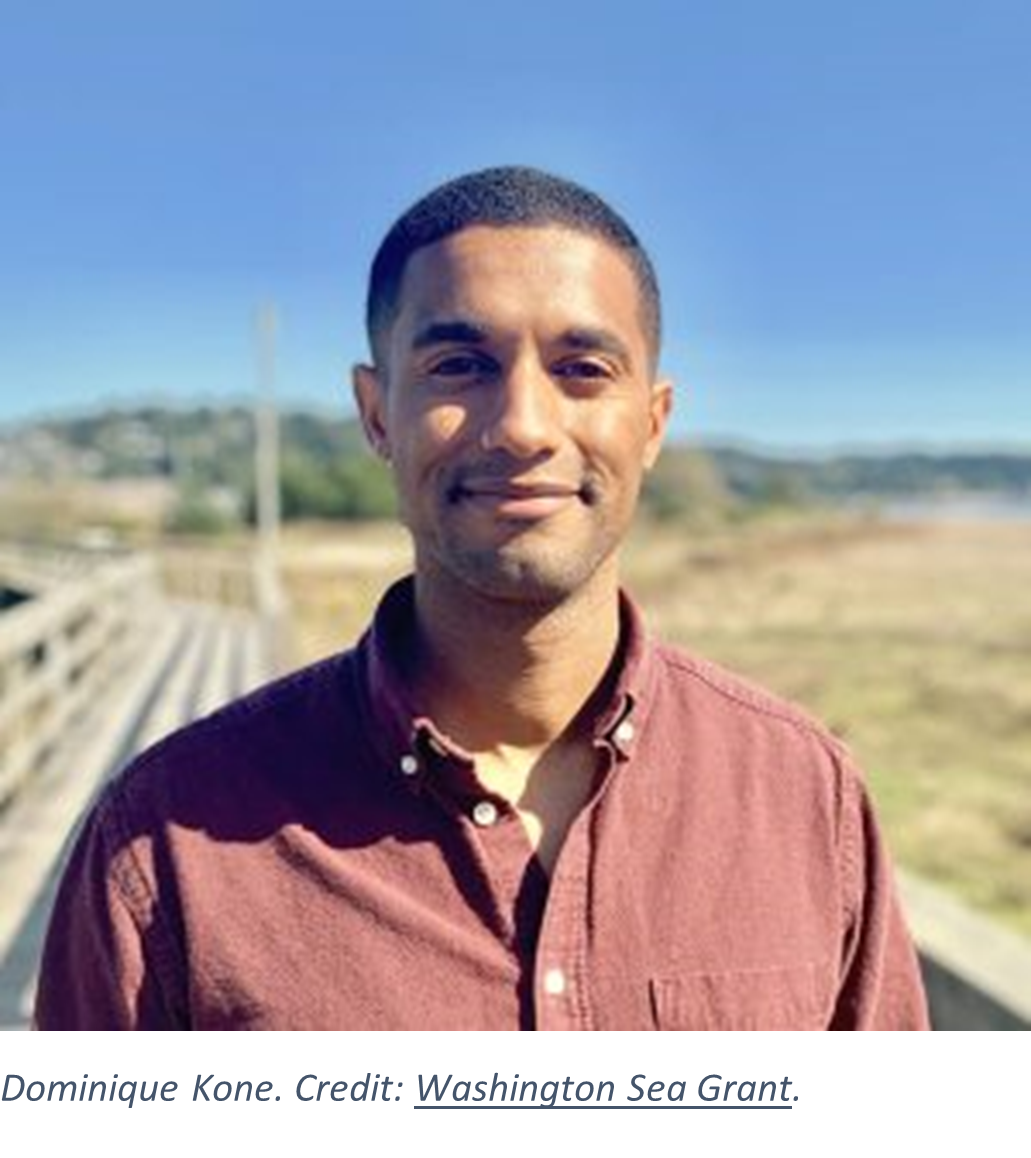 As a science officer at the California Ocean Science Trust, Dominique focuses on developing scientific projects to address emerging issues and inform ocean management. As part of this role, he works mainly on species reintroduction and restoration, resilience and adaptation (e.g. climate, ocean acidification), and microplastic pollution. Prior to starting this role, Dominique achieved an M.S. in Marine Resource Management from Oregon State University, during which he published an article titled 'Informing sea otter reintroduction through habitat and human interaction assessment'.
His path into marine ecology began with terrestrial species conservation, where he first was interested by boundary-spanning work (work that is focused on bridging science and policy). He was then introduced to marine research through working for a grant program and was inspired by the variety of research topics involved in marine systems. Dominique identifies as gay, as stated on his 500 Queer Scientists profile, studying and working in STEM has made him realize the vital importance of representation, and that his experiences can be used as an example and proof that queer and people of color can and do excel in STEM. In a recent interview with Washington Sea Grant, Dominique highlights the importance of understanding intersectionality when it comes to a person's identity how these identities influence a person's overall well-being, and subsequently, ability to succeed in their job or education.
To find out more about Dominique's research activities, visit his Twitter and California Ocean Science Trust staff profile.
Allison Payne (she/her): Cetacean Biologist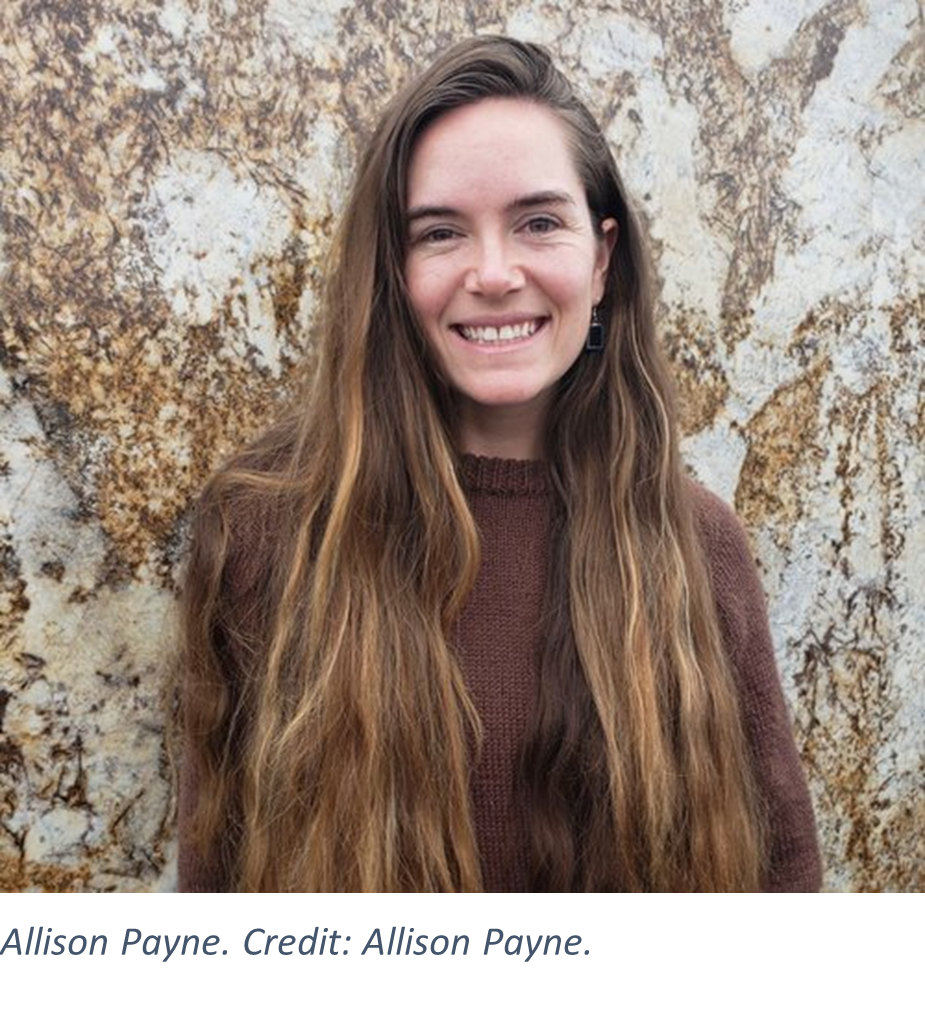 Driven by her interest in animal cognition and behavior, Allison recently started a PhD on elephant seals at the University of California Santa Cruz. Prior to this, she completed her M.S at San Francisco State's Estuary and Ocean Science Center, with a focus on the accumulation of entanglement scars on central Californian humpback whales.
She began working as a naturalist after completing an undergraduate degree in Cognitive Science from UC Berkeley, leading hundreds of offshore wildlife trips into the Gulf of the Farallones. As a research associate for the Marine Mammal Center's Cetacean Field Research Team, she has collected data on harbor porpoises, humpback whales, gray whales, and bottlenose dolphins. Allison is also a science communicator through her website WhaleGirl.Org, where she promotes Bay Area wildlife and answers questions from the community.
Allison identifies as a queer and bisexual marine biologist, and highlights on her 500 Queer Scientists profile how crucial it has been for her to have queer role models. She recently shared her story with the Women Doing Science website, where she expressed her passion for increasing visibility for women and LGBTQIA2S+ folks in STEM and how she is always looking for ways to further cultivate community.⁠⠀
To find out more about Allison's research activities, visit her Twitter and website.
Nova West (they/them): Marine Conservationist and Filmmaker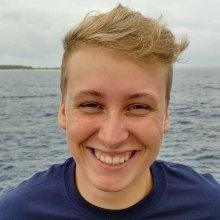 Based out of Washington, DC, Nova works as a filmmaker, expedition documentarian and video engineer at Ocean Exploration Trust. Specializing in underwater documentaries, they have collaborated with organizations such as National Geographic, Netflix, Smithsonian, Greenpeace and Discovery. After completing a degree in Environmental and Outdoor Education from the University of Minnesota Duluth, Nova worked for numerous media companies as a video editor, and has participated in several expeditions for Ocean Exploration Trust, including the 2021 Ocean Networks Canada expedition.
Nova has worked on expeditions that have included a search for Amelia Earhart's plane off the island of Nikumaroro, seafloor mapping, exploring methane seeps and geological sampling. They recently received funding to conduct an apprenticeship in Bimini, Bahamas with Duncan Brake, to work to change the negative narrative surrounding sharks through filming and advocate for the conservation of their species.
They identify as transgender and non-binary, and as part of NOAA's #PrideInTheOcean series, they describe how the ocean is a place where they feel most free and able to be their authentic self. For people interested in a filmmaking career, Nova recommends "Filming whatever you can when you can. Film film film!". They also suggest learning as much as you can in your own time, everything from planning a film to producing, shooting, and editing.
To find out more about Nova's work, visit their website and Ocean Exploration Trust staff profile.
Dr. Tiara Moore (she/her): Marine Biodiversity Scientist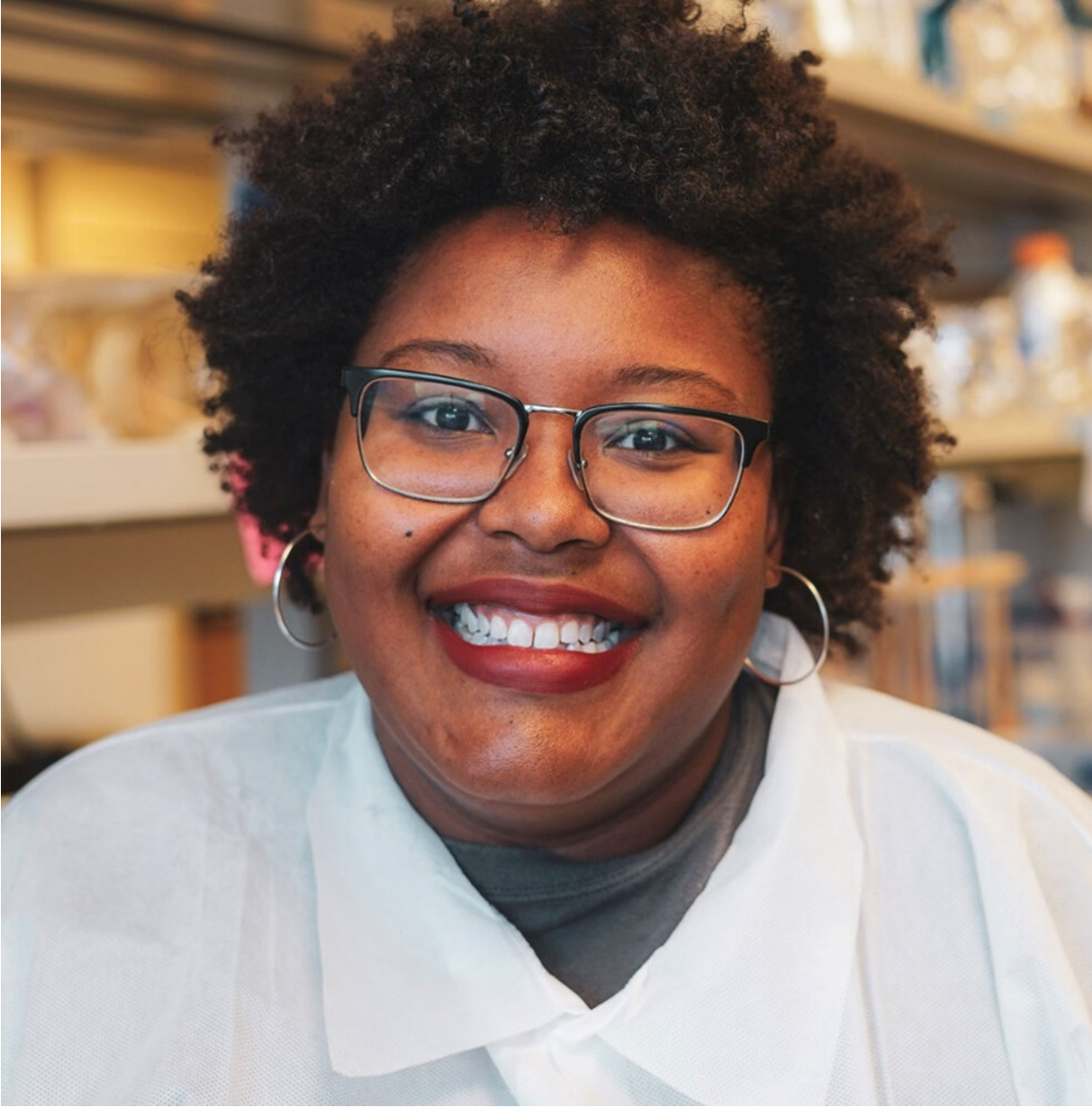 Dr. Moore's currently works as postdoctoral scholar at The Nature Conservancy. Her research focuses on application of environmental DNA (eDNA) to develop a forest biodiversity census, to compare species diversity across management treatments over the past 10 years. She previously worked in Bali, identifying the diversity and abundance of meiofauna in marine sediments across the coral triangle. Tiara holds a M.S. in Biology with a concentration in Environmental Science and a B.S. in Biology.
Tiara's research has been featured in the Seattle Times, ASLO bulletin & Chicago Tribune and she was won numerous awards, including the 2012 Living Marine Resources Cooperative Science Fellowship. In addition to her research, she also dedicates her time to mentoring minority women in science. Dr. Moore founded A WOC Space – a consulting and training company focused on changing the cultural climate for Women of Color (WOC) in the workplace – and Black in Marine Science, which is an organization aimed to celebrate Black marine scientists, spread environmental awareness and inspire the next generation of scientific thought leaders.
Tiara identifies as pansexual, after "coming out to the world" in her YouTube video 'We All Belong', in May 2021. Through the fantastic and important work she conducts, Dr. Moore aspires to make a safe and inclusive workplace for all Black people and women of color (WOC) through WOCShops, individual personal trainings, and community outreach. She also combines her experiences as a WOC Scientist with her upbeat personality in her Academic Standup Shows, both communicating science and the struggles of being a minority in STEM.
To find out more about Dr. Moore's research and other work, visit her website and Twitter profile.
Dr. Ruth Gates (she/her): Coral Marine Biologist (1962-2018)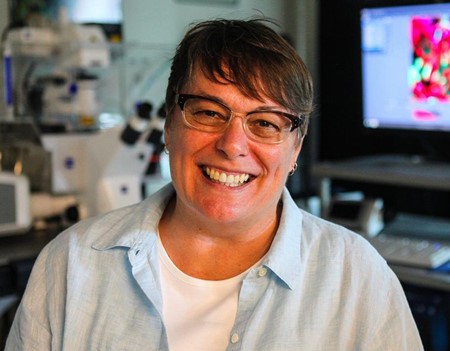 Dr. Gates was the Director of the Hawaiʻi Institute of Marine Biology and the first woman to be President of the International Society for Reef Studies. Ruth identified as a lesbian and married her wife Robin Burton-Gates in September 2018. Her research was dedicated to understanding coral reef ecosystems, specifically coral-algal symbiosis and the capacity for corals to acclimatize under future climate change conditions. After the tragic loss of Dr. Gates at the age of 56 in 2018, her research group, the Coral Resilience Lab – The Legacy of Ruth Gates, continues her legacy through their shared goal of contributing knowledge that expands our basic understanding of how coral reefs function to inform conservation management.
Prior to joining the Hawaiʻi Institute of Marine Biology in 2003, Ruth worked for 13 years as a junior researcher in California, where she witnessed the 1998 bleaching event that killed more than 15% of corals across the world. Dr. Gates also held a PhD from Newcastle University on seawater temperature and algal-cnidarian symbiosis and previously achieved a Bachelor of Science degree in 1984. Dr. Gates fell in love with corals during a diving trip to the West Indies, an event which inspired her to help prevent the loss of reefs from ocean warming and acidification.
Ruth leaves a legacy of optimism and progress in the field of marine science. To find out about how The Coral Resilience Lab is building on the research of Dr. Gates, visit their website.
About the author:
Dr. Chloe Robinson (she/her): Conservation and Research Manager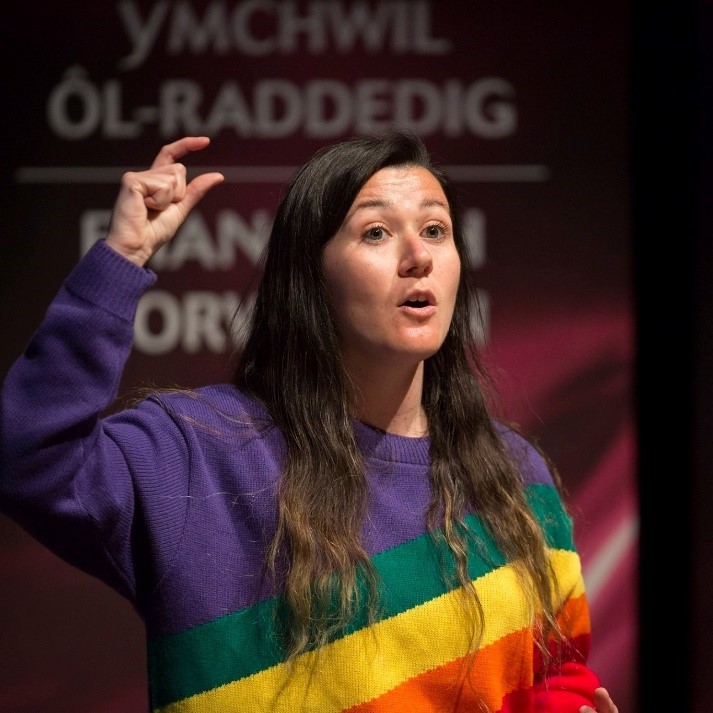 I joined the Ocean Wise Whales Initiative team at the start of July 2021 in the role of for the Southern Vancouver Island Cetacean Research Initiative (SVICRI). Prior to this, I was working as Postdoctoral Fellow & Project Manager for the project, STREAM, at the University of Guelph, which combined citizen science with DNA techniques to monitor the health of rivers. I hold three degrees from Swansea University (UK); BSc in Zoology, MSc in Environmental Biology and a PhD in Molecular Ecology. My research background focuses on applying non-invasive methods, such as DNA techniques and acoustics, to monitor threatened and invasive aquatic species.
Throughout my undergraduate degree, it was painfully obvious how invisible LGBTQIA2S+ staff, faculty and students were in the biosciences department. This lack of visibility of any LGBTQIA2S+ role models at my institution most definitely contributed to me not coming out as a lesbian until I was 21. After I came out, I was determined to be a highly visible female-identifying lesbian in STEM, and began to get involved with initiatives such as 500 Queer Scientists and wrote blogs for journals including Methods in Ecology & Evolution. I have since been interviewed by a number of organizations regarding my LGBTQIA+ outreach work, including The Tyee and The Biochemical Society, and have hosted online workshops on increasing visibility of LGBTQIA2S+ people in STEM.
I am proud to be a lesbian working in STEM, I am thrilled to be working in my dream job at Ocean Wise and I hope that through making myself visible, I can be a role model for younger generations of STEM-inspired LGBTQIA2S+ students.
To find out more about my research and outreach activities, visit my ResearchGate, Twitter and website.
To find out more information about International Day of LGBTQIA2S+ People in STEM, visit the Pride in STEM website: https://prideinstem.org/
To read more #PrideInTheOcean profiles, visit the NOAA website: https://sanctuaries.noaa.gov/heritage/pride-in-the-ocean.html
For more LGBTQIA2S+ scientists, visit the 500 Queer Scientists website: https://500queerscientists.com/?s=&category=190&location=0