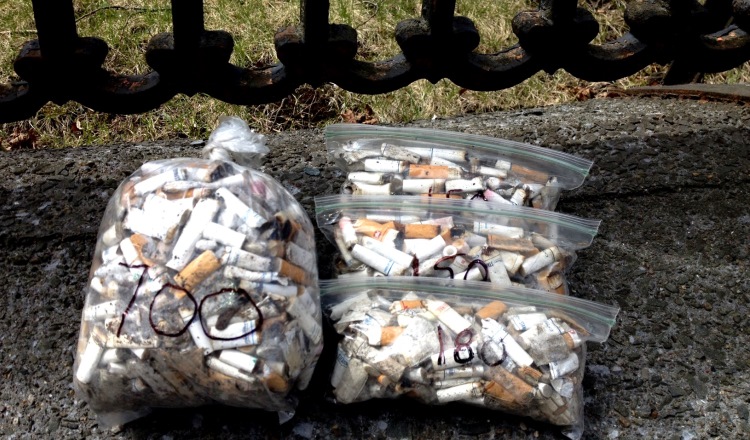 Giving New Life to Shoreline Litter
From plastic bottles to aluminum cans, food wrappers to plastic cutlery and the occasional pair of false teeth, we find a little bit of everything on shorelines across Canada. One important fact, however, remains the same. Year after year the number one item collected is cigarette butts. In 2014, we collected more than 300,000 cigarette butts and that number is growing. This type of litter is problematic. It can leach harmful chemicals into the water and is often mistaken for food by wildlife, particularly seabirds.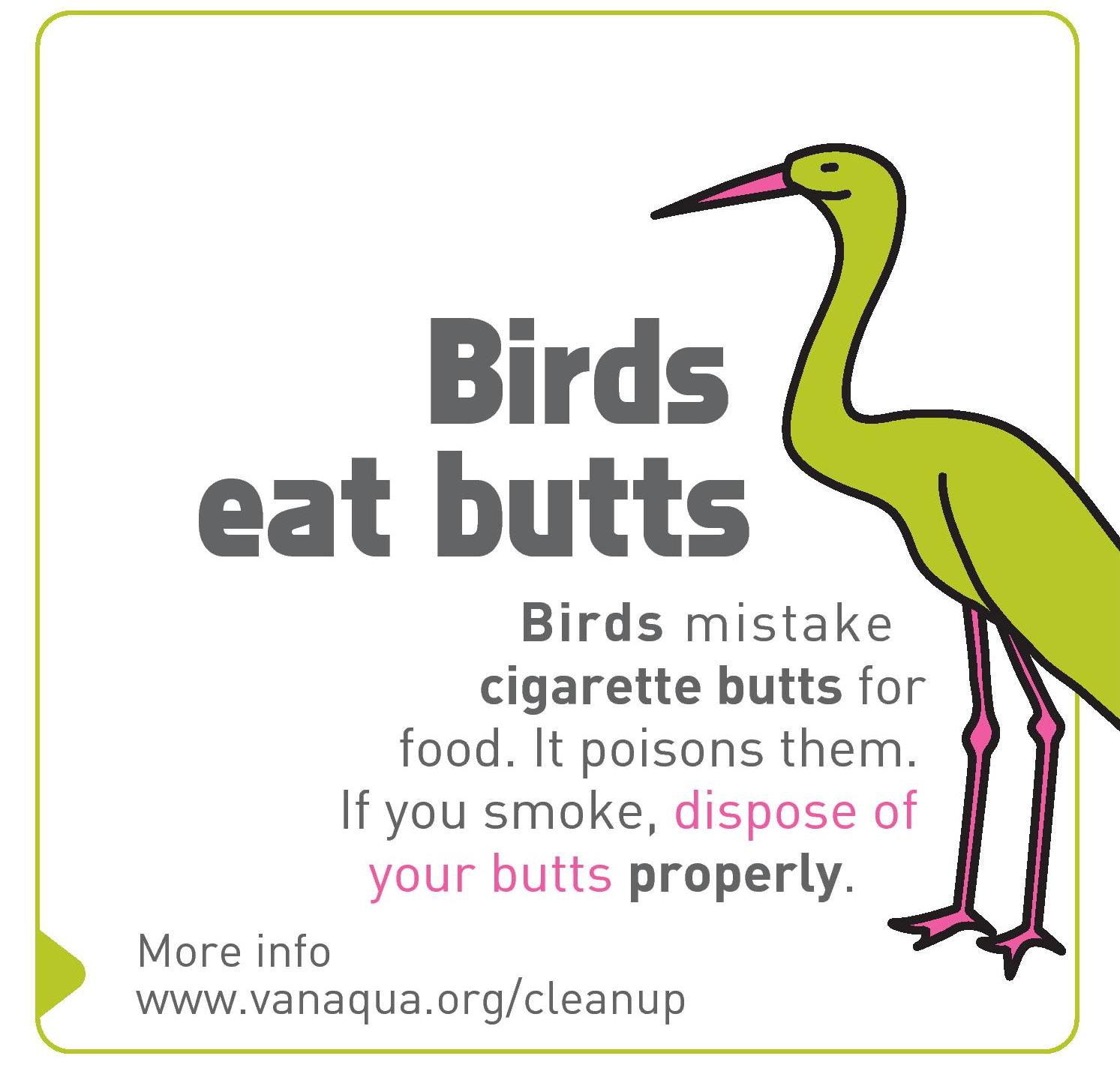 Earlier this month I had the pleasure of teaming up with Rochelle Archibald, founder of A Greener Future, for her inaugural Butt Blitz. Rochelle is also a site coordinator for the Great Canadian Shoreline Cleanup. The Butt Blitz is a one day event with the goal to remove as much cigarette litter from ecosystems as possible across Canada. What motivated Rochelle to host this inaugural event? She said, "Besides the fact that cigarette butt litter is everywhere and it's unsightly, it's also very toxic. It's important that we educate ourselves and others about the effects of this litter to protect our ecosystems, wildlife and personal health from toxic contamination. The Butt Blitz is just the first step in trying to prevent cigarette butt litter from ending up on the ground, there's still a long way to go considering about 4.5 trillion butts are littered annually worldwide."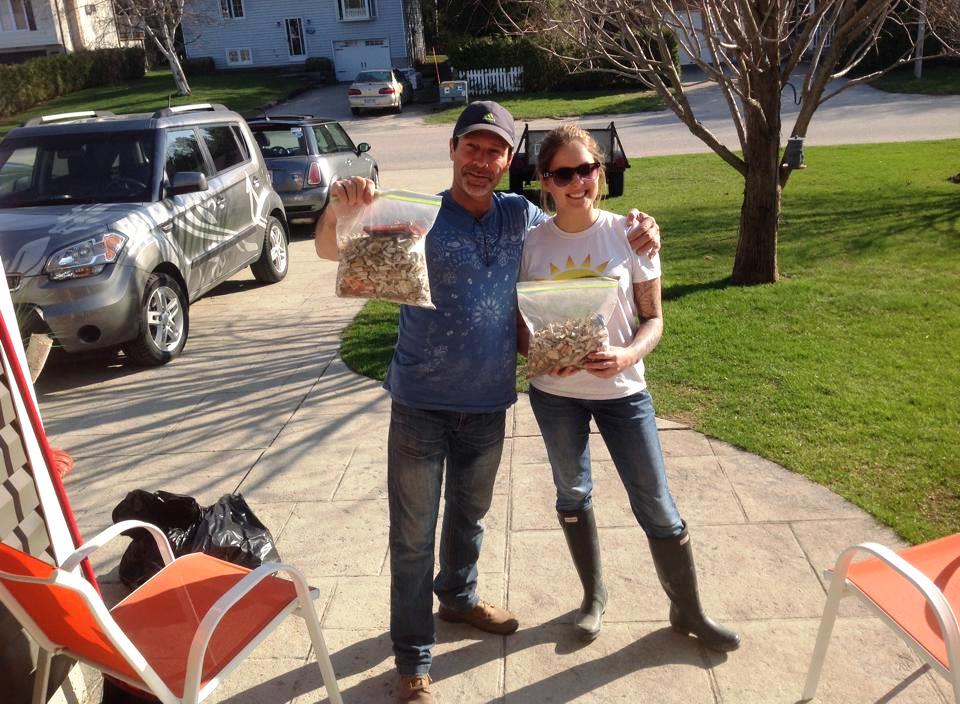 Butt Blitz volunteers across Canada collected a combined 150,000 in just one day. Our event along the Toronto Harbourfront yielded 3,377 cigarette butts. I collected an alarming 421 in my short walk over to meet Rochelle.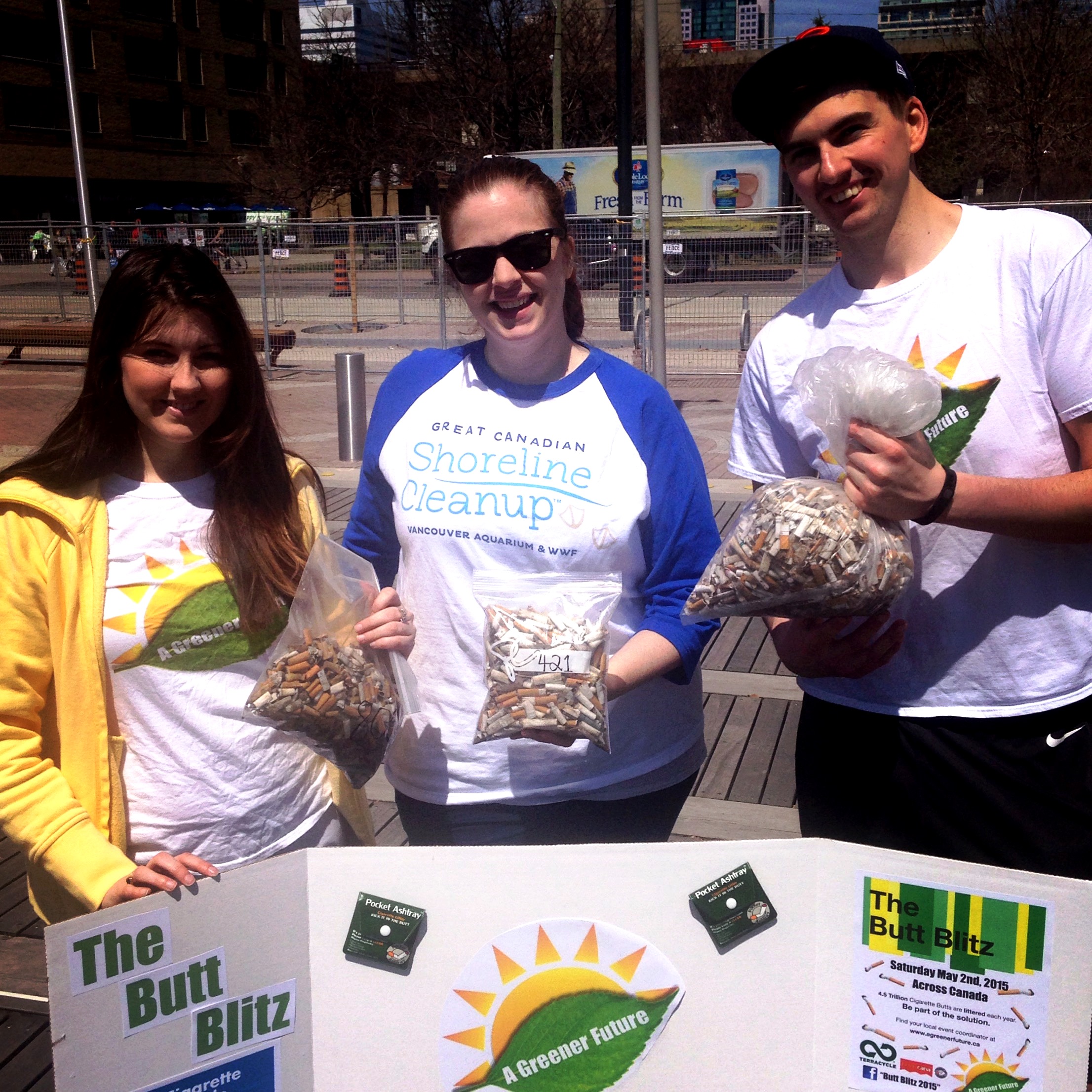 Thanks to TerraCycle Canada and their Cigarette Waste Brigade, this trash will not only be diverted from our streets and waterways but from our landfills too. Their program ensures that all of the cigarette butts we collect are turned into useful new products such as plastic shipping pallets. "We loved taking part in the inaugural Butt Blitz," said TerraCycle representative Vanessa Farquharson. "In just 20 minutes, we picked up 800 butts from a very small patch of grass in a local park. This event is a wonderful complement to the Shoreline Cleanup Program and perfectly timed to coincide with the spring thaw, which reveals all kinds of litter."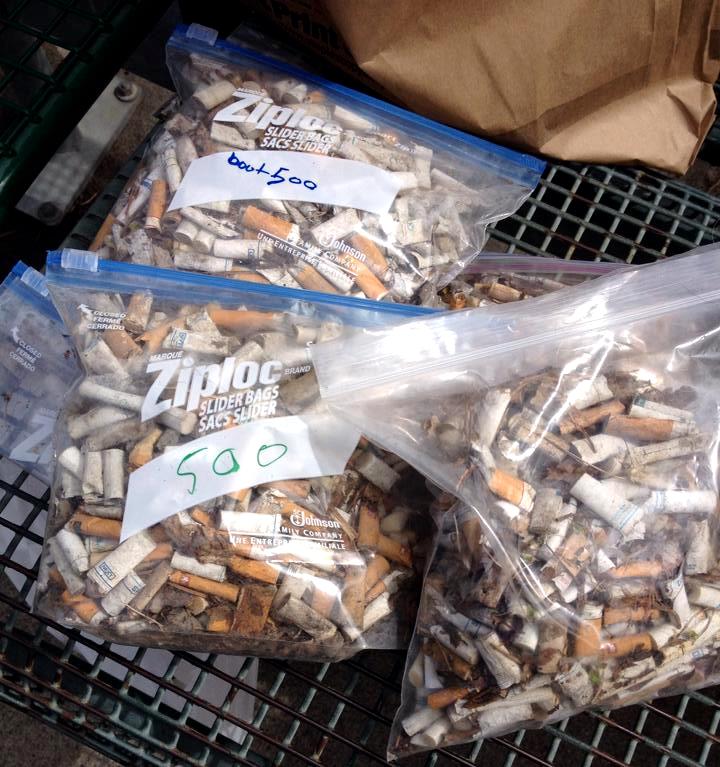 Now it's your turn. Take a stand against shoreline litter by participating in the Great Canadian Shoreline Cleanup, presented by Loblaw Companies Limited, in your very own community. It's easy, it's fun and it makes a world of difference for shorelines across the country.
Step 1: Sign up for the Great Canadian Shoreline Cleanup. Organize your own cleanup or join a cleanup near you.
Step 2: Join the Cigarette Waste Brigade.
Step 3: Clean up your local shorelines from now until Nov 30, 2015.
Step 4: Send your cigarette waste to TerraCycle for FREE.
Post by Susan Debreceni, outreach specialist for the Great Canadian Shoreline Cleanup, presented by Loblaw Companies Limited, a joint initiative of the Vancouver Aquarium  Marine Science Centre and WWF Canada.