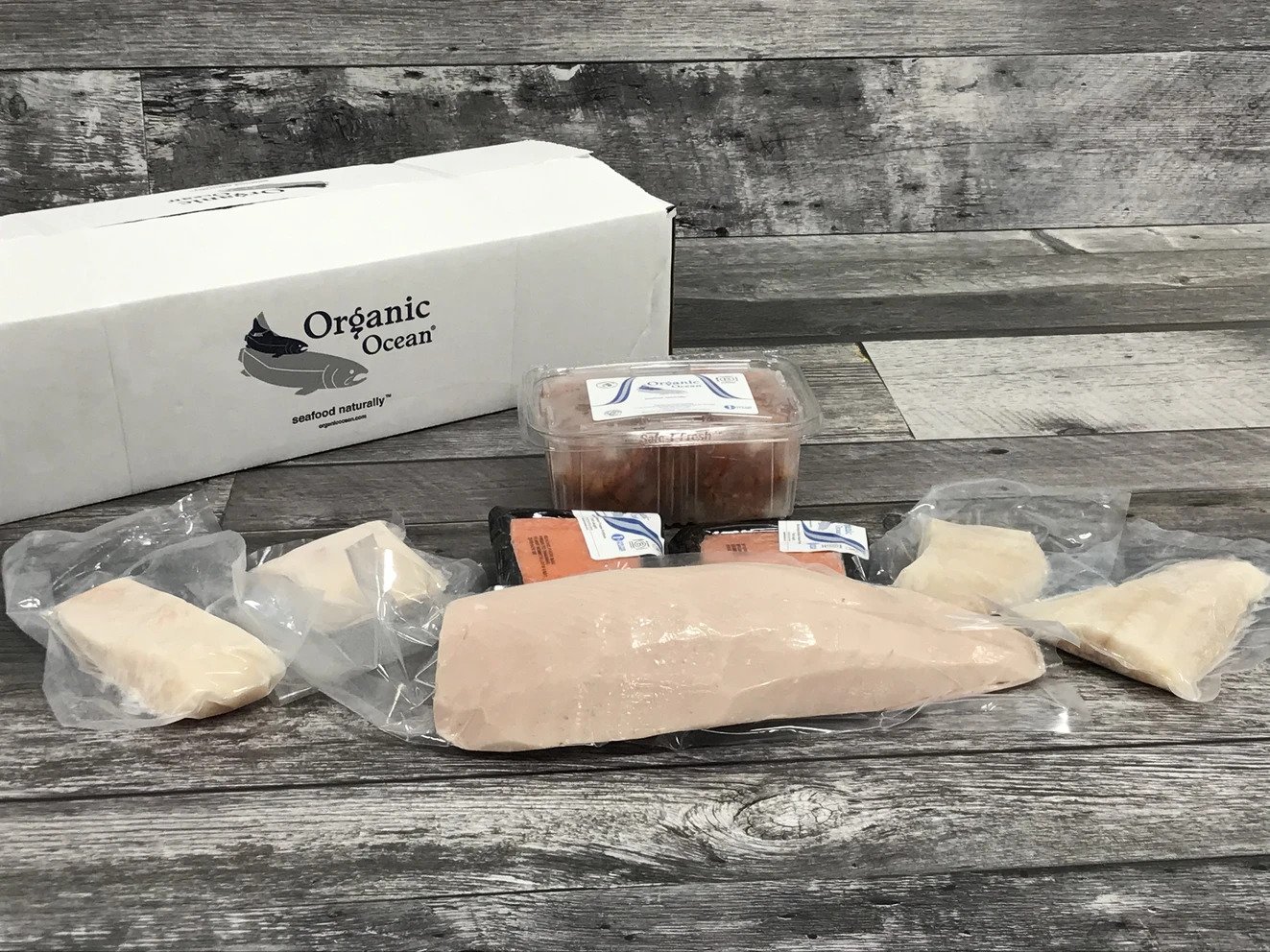 Get Ocean Wise Seafood delivered to your home!
Wondering where to get your fix of Ocean Wise recommended seafood while your favourite restaurants are closed? Here are just a few of our supplier and retailer partners who have adapted their business so you can access sustainable seafood from the comfort of your home. Please note that this is not a complete list of all Ocean Wise Seafood partners offering delivery services. Check out our Partner Map for a full list of our partners or e-mail [email protected] to find our more about those doing home delivery in your region.
Ocean Wise Seafood boxes and special offers:
Sysco is a large foodservice company that recently launched Sysco@Home, an online grocery service to allow consumers to purchase restaurant-quality bulk grocery products.
They offer an Ocean Wise Box that features organic black tiger shrimp, ASC shrimp skewers, ASC shrimp gyozas, BC albacore tuna, organic stir fry vegetables, and seaweed salad from Ocean Mama Seafood. Check out their offerings available in all major cities in Canada!
Freshline is an online marketplace that offers quality groceries at wholesale prices, delivered direct from local suppliers. They also offer the same lineup of Ocean Wise products in their Ocean Wise Seafood Box in collaboration with Ocean Mama Seafood.
In addition to the Ocean Wise box, Freshline offers a variety of products including meat, seafood, produce, dairy, and pantry items. The company is also helping local producers and suppliers to access online marketplace for free, connecting more people with local suppliers everyday.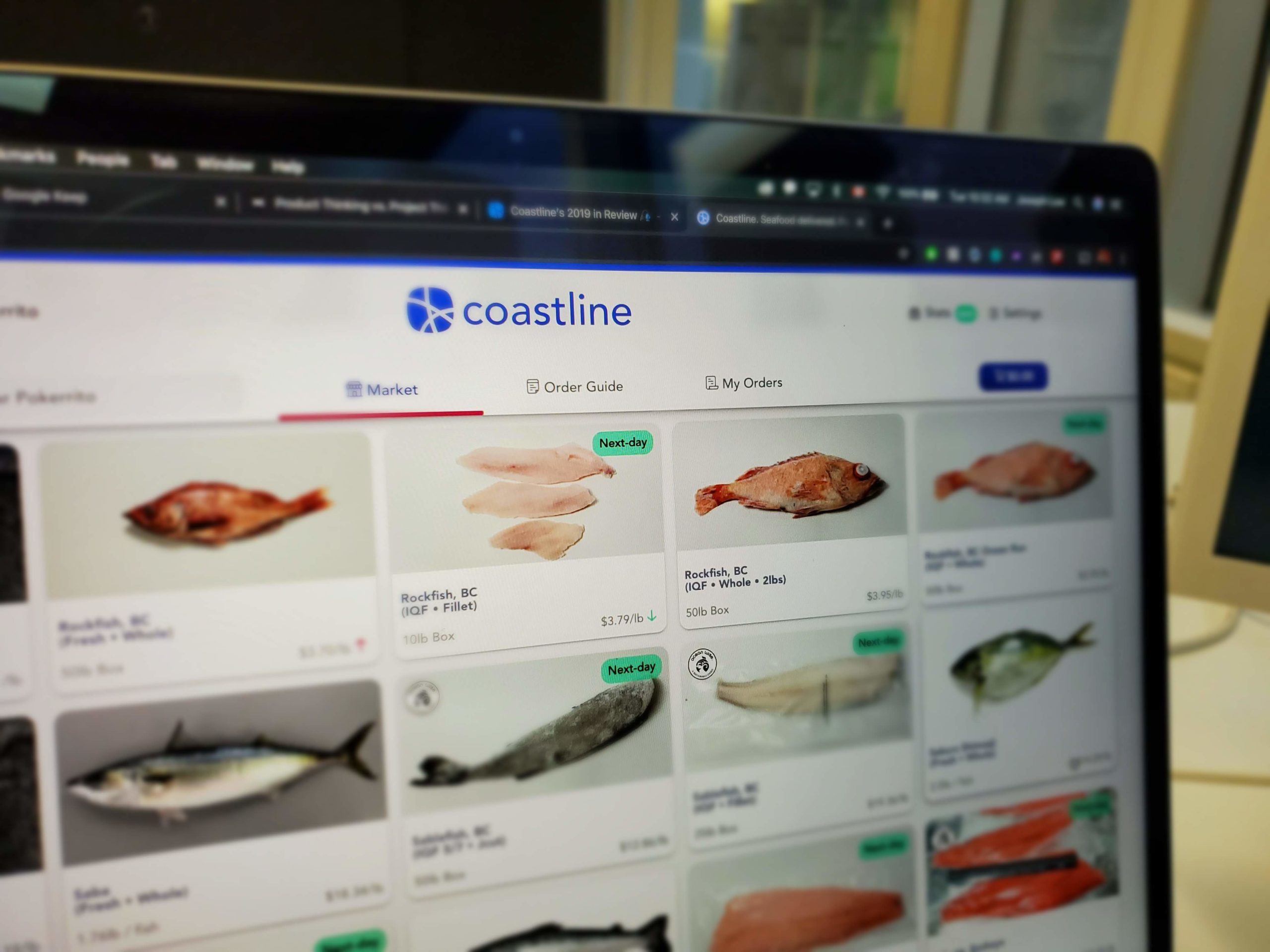 Intercity Packers launched a new line of Butcher Bundle boxes that can now be delivered to your home! Their Seafood Lovers box features 100% Ocean Wise recommended seafood products, including sockeye salmon, ahi tuna, Hokkaido scallops, Pacific halibut, and white prawns.
The company is also donating $5 from every bundle purchase to the Intercity Tip Jar, which distributes funds to program partners including the Greater Vancouver Food Bank, Vancouver Food & Beverage Community Relief Fund, and the Vancouver Aquarium. As of late May, they have collected over $10,000 from their Tip Jar initiative!
Intercity Packers currently delivers to Vancouver, North Vancouver, West Vancouver, Richmond, Burnaby, Coquitlam, Port Coquitlam, Port Moody, Maple Ridge, New Westminster, Delta, Langley and Surrey, or you can pick up these premium bundles at their facility in Richmond.
Some other partners doing home delivery of OW recommended options, from coast to coast:
Fresh City Farms is an online grocer committed to transparent sourcing of organic, sustainable, and seasonal food. They have a large selection of Ocean Wise recommended products which are easily identifiable on their website, including favorites such as albacore tuna, shrimp, arctic char, halibut, steelhead, and scallops.
They are currently offering free delivery in the Greater Toronto Area until August 31st, 2020!
Are you looking for sustainable seafood in the Halifax area? Afishionado has got you covered with their home delivery service! Afishionado is a community-minded provider of fresh and fresh-frozen seafood that is transparent and sustainably-sourced. They currently deliver in the Halifax area and offer a variety of products including haddock, scallops, shrimp, and sustainably land-raised salmon. You can also sign up for their seafood subscription program, which delivers a box of sustainable seafood to your doorstep every month.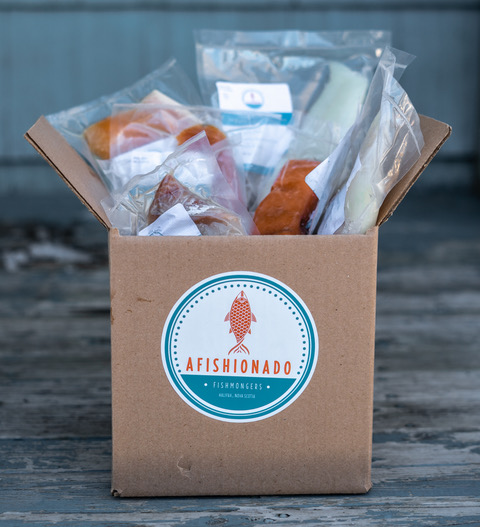 Long-time supporter of the Ocean Wise Seafood program, Organic Ocean recently launched their Neighbours Helping Neighbours program – a social enterprise created to provide great seafood at wholesale prices to consumers. Their catchy-named seafood boxes include frozen and canned seafood, as well as hearty soups from Goodly Foods Society.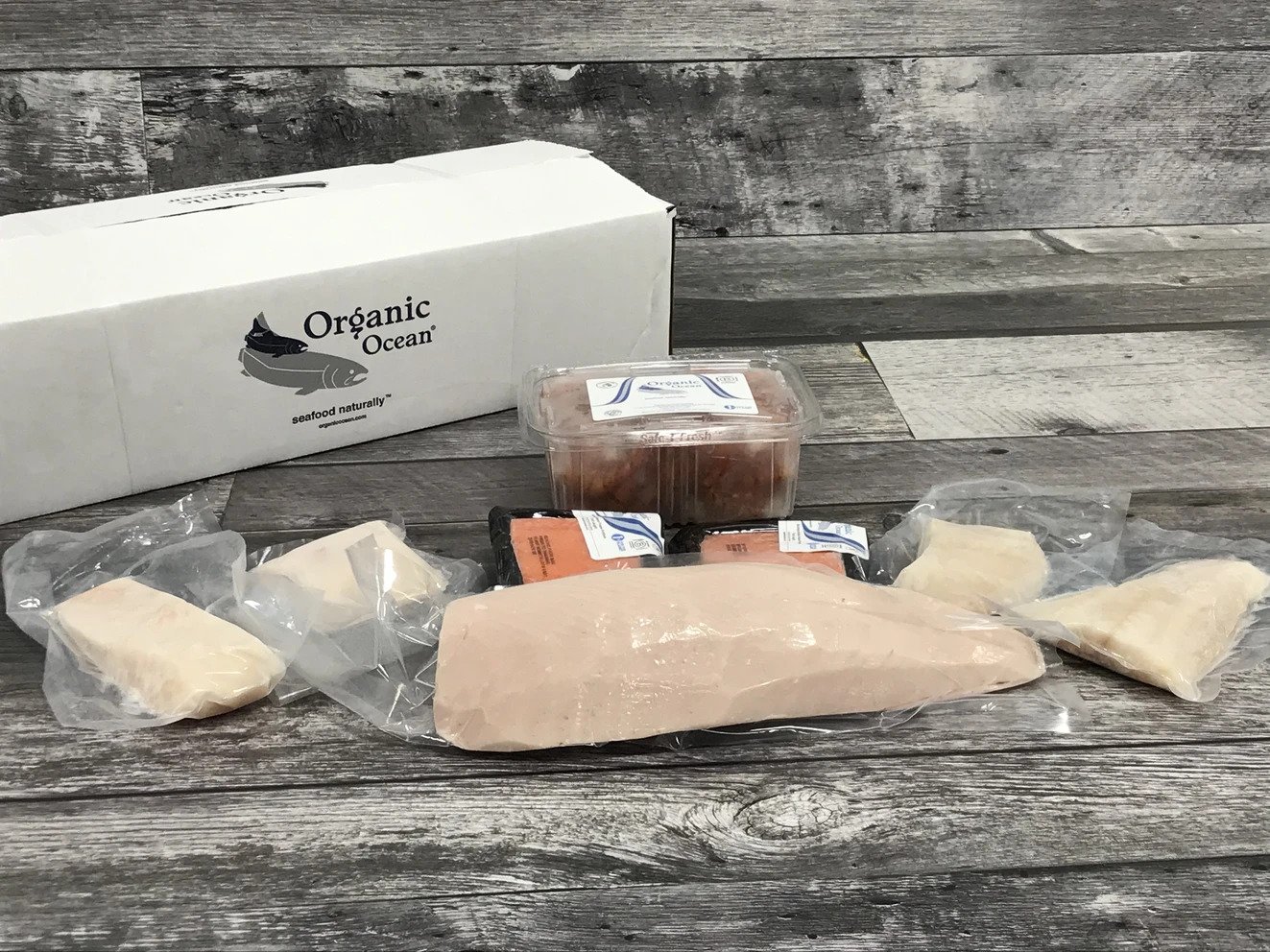 Neighbours Helping Neighbours is currently delivering in the Lower Mainland in BC as well as pick-up every Saturday. They offer home delivery every other Saturday in Squamish BC and delivery in the Greater Toronto Area every Wednesday.
Wild West Coast Seafoods is based in BC and primarily sells seafood at farmers markets across BC, but have now expanded to private sales through their new online store. They offer sustainably caught seafood including salmon, halibut, albacore tuna, lingcod, and spot prawns, and also have a line of value-added products like burgers, poke, and crabcakes!
Check out their online store for monthly promos! They currently deliver anywhere in the Greater Vancouver area.
The Montreal company Le Soleil du Sud, best known for their premium quality Peruvian scallops, now offers home delivery of their sustainable seafood! They currently deliver in Montreal and the North and South Shore. You can now get sustainably harvested scallops from Peru, packaged in their biodegradable plastic packaging, right to your doorstep.
Lufa Farms is an online grocer that delivers fresh, local, and responsible food in Montreal and surrounding areas. Their seafood selection features many Ocean Wise recommended products, including products from our partners like Organic Ocean, Prince Edward Aqua Farms, Sustainable Blue, Acadian Sturgeon, and Raymer Aquaculture.
Seacore Seafood Inc. is a leading, family owned, seafood supplier and distributor with a huge variety of sustainable seafood to chose from. As a long time supporter of the Ocean Wise Seafood program they have been major catalysts in spreading sustainable seafood awareness throughout Ontario. They have launched their seafoodonline.ca site to help deliver sustainable seafood options, such as sustainably farmed Bluehouse salmon, directly to you with pick up options also available.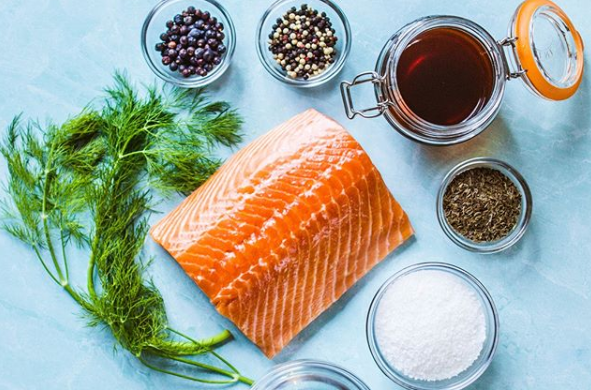 ---
In addition, the following seafood markets offer delivery services in select regions:
Located in Toronto, De la Mer seafood market is taking online/phone orders for pick-up, and offers delivery services for those who are quarantined, immunocompromised, or elderly. Their menu includes fresh and frozen seafood, shellfish, dry goods, dips and spreads, stocks, and house-prepared products such as crabcakes, fishcakees, and quiches.


The Daily Catch seafood market is located on Commercial Drive in Vancouver and has a diverse offering of fresh and frozen sustainable seafood. They now offer contactless delivery in Vancouver and West/North Vancouver.

F.I.S.H. is now delivering to Vancouver, Richmond, and South Delta! You can get free delivery for orders over $60. Along with your seafood groceries, you can even have your F.I.S.H. poke bowls delivered to your door!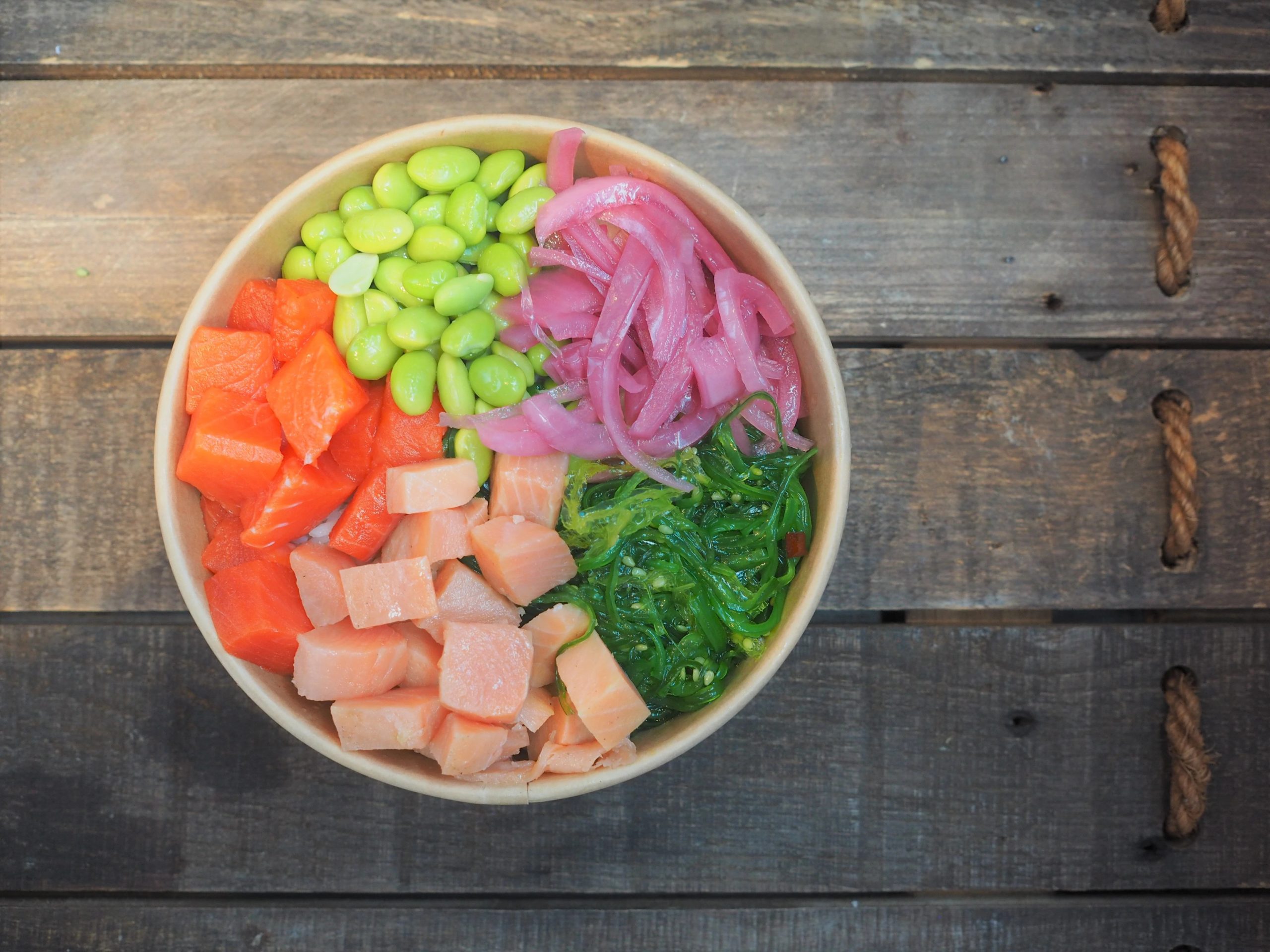 This blog was written to highlight a few of our partners who are working hard to get sustainable seafood delivered direct to consumers, and especially those that have shared with us their efforts to highlight Ocean Wise recommended options as special features. It is by no means an exhaustive list. Please see our Partner Map and follow us on social media @oceanwiselife to learn about more about our program partners.
Don't see your business here? Thinking about putting together an Ocean Wise Seafood box or special, or donating proceeds of these boxes to OWS? Let your program contact know or email us at [email protected] so we can promote your efforts and products!
---
This blog was written by Shiori Ito, Ocean Wise Seafood Accounts Coordinator Western Canada