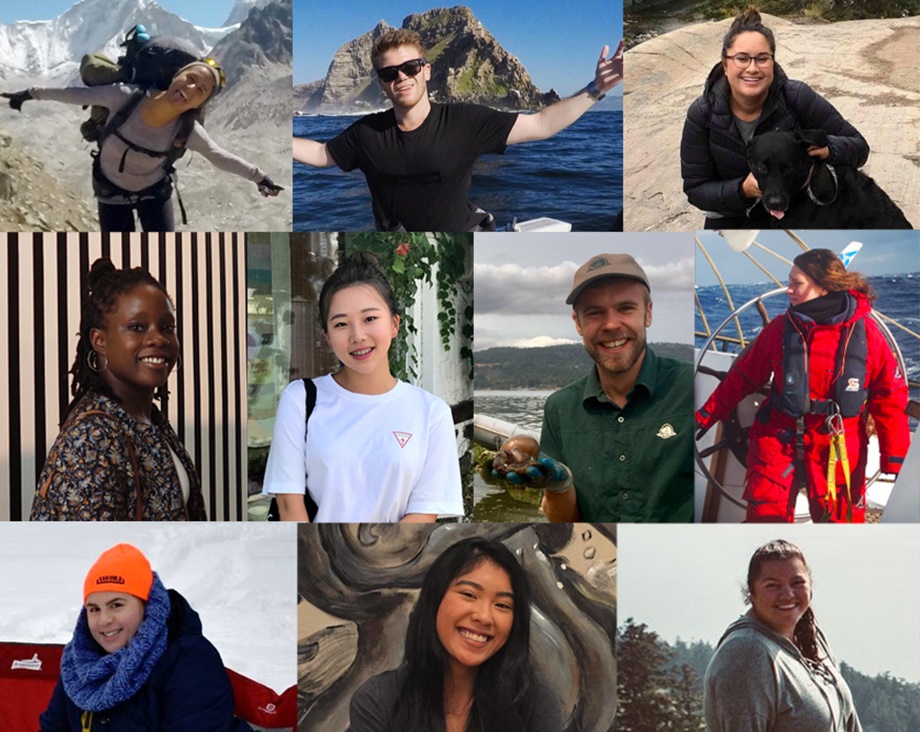 Faces of Ocean Bridge 2019 (Part 2)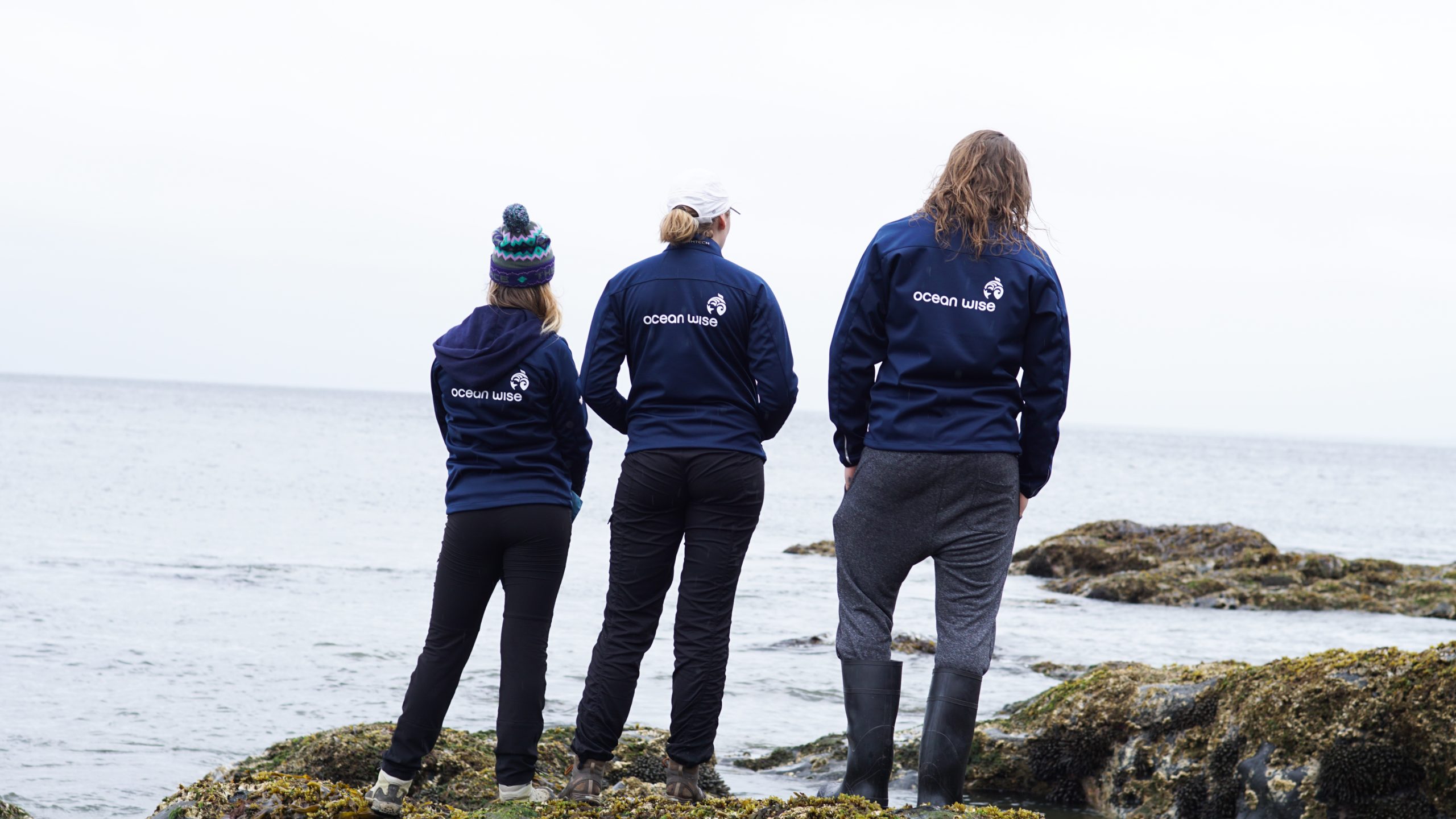 Last week we introduced you to some of the 40 Ocean Bridge Ambassadors of 2019 from across Canada who have formed a national team. All year long, they will make a difference in their communities through their service work and by inspiring others to help our oceans stay healthy and flourishing for years to come. Continue below to meet 10 more of inspiring Ocean Bridge 2019 youth!
Click HERE for Part 1
~~~~~
La semaine dernière, nous vous avons présenté quelques-uns des 40 Ambassadeurs Portail Océan 2019 de partout au Canada qui forment une équipe nationale. Toute l'année, ils feront une différence dans leurs communautés grâce à leur travail de service et en inspirant les autres à aider nos océans à rester en bonne santé et à prospérer pour des années à venir. Continuez ci-dessous pour rencontrer 10 autres jeunes inspirants de Portail Océan 2019!
Visitez CE LIEN pour Partie 1
Manon Arcand lives around the small farming town of Cache Bay, Ont., on Odawa and Huron-Wendat traditional territory. She's from a large family, having spent much of her childhood playing outside, visiting the cottage, camping and boating. She's hoping to build greater understanding of the oceans in land-locked Northern Ontario. Manon is particularly interested in waste management, eco-communities and rehabilitating ecosystems.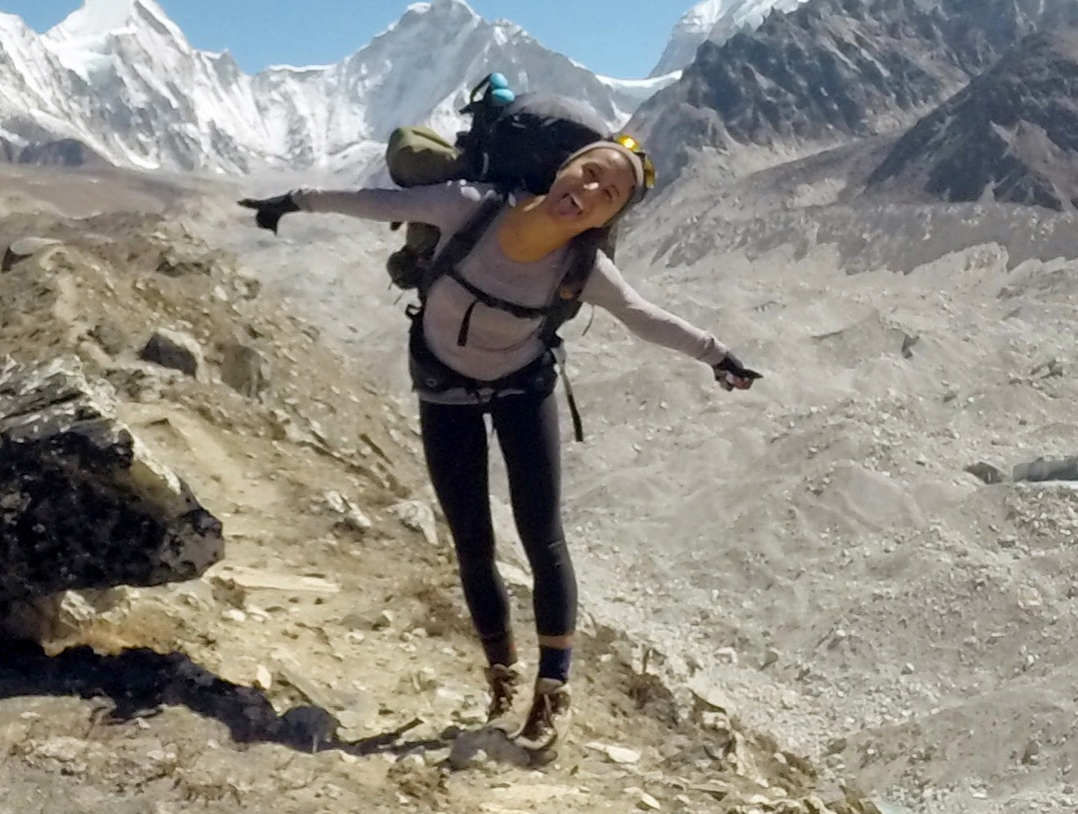 Manon Arcand vit près du petit village agricole de Cache Bay, Ont., sur les terres Odawa et Hurons-Wendat. Elle vient d'une grande famille, et a passé une bonne partie de son enfance à jouer en nature, visiter le chalet, camper et faire du bateau. Elle espère bâtir plus de connections entre le Nord ontarien et les océans. Elle est particulièrement intéressée par la gestion des déchets, la réhabilitation/protection des écosystèmes et les éco-communautés.
~~~~~
Nick Voutour lives in Halifax, N.S., on the traditional territory of the Mi'Kmaq. He's worked at numerous conservation organizations, including Dalhousie's Ocean Tracking Network and the Save Our Seas Foundation. Nick has had a lifelong connection to the oceans, and is particularly fond of sharks and rays. He has a goal to visit 25 countries before he turns 30 (if you're wondering, he's currently at 16 countries and counting).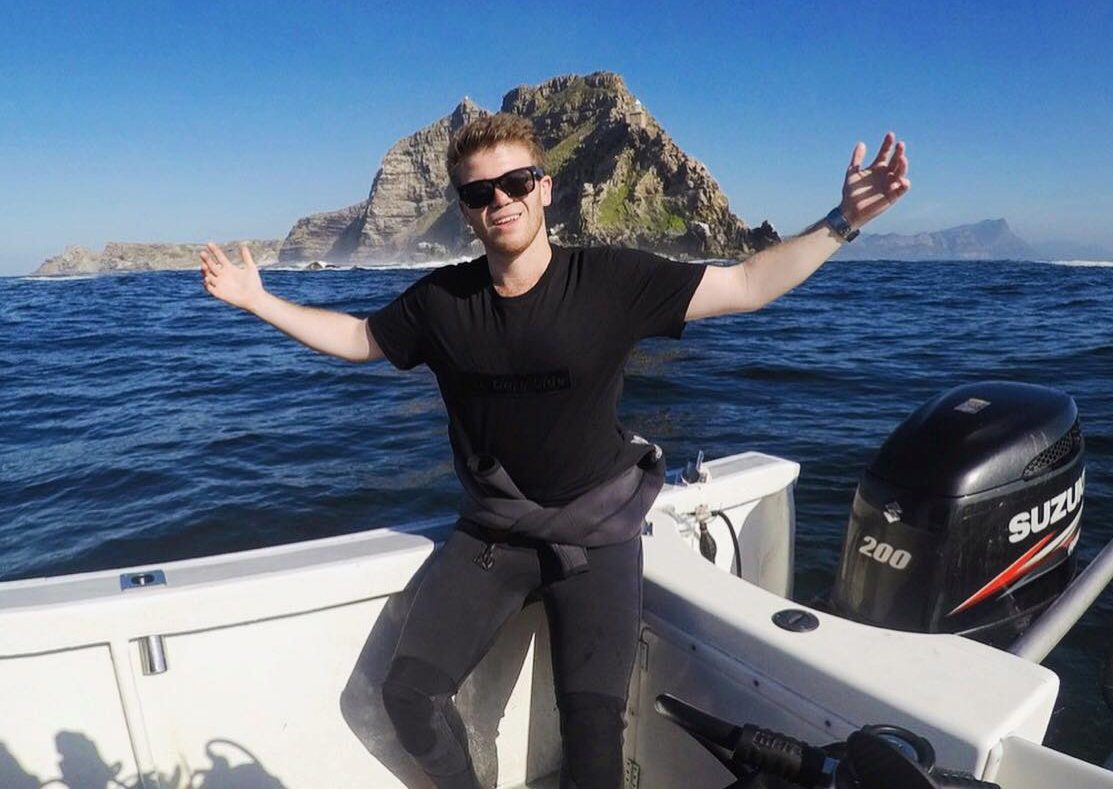 Nick Voutour vit à Halifax, N.-É., sur le territoire ancestral et non cédé des Mi'Kmaq. Il a travaillé pour de nombreux organismes de conservation, notamment le Ocean Tracking Network de Dalhousie et la Save Our Seas Foundation. Nick a toujours ressenti un lien avec les océans, et aime particulièrement les requins et les raies. Il a pour objectif de visiter 25 pays avant l'âge de 30 ans (ayant déjà rayé 16 pays de sa liste).
~~~~~
Monique Chapman was born and raised in Yellowknife, N.W.T. on the traditional territory of the Yellowknives Dene First Nation. She is Metis, descending from Chipewyan, French-Canadian and Scottish ancestors. She loves travelling and is always looking forward to her next trip. She's a recent graduate of Dalhousie University in marine biology, and is passionate about raising awareness of the links between ocean health and climate change.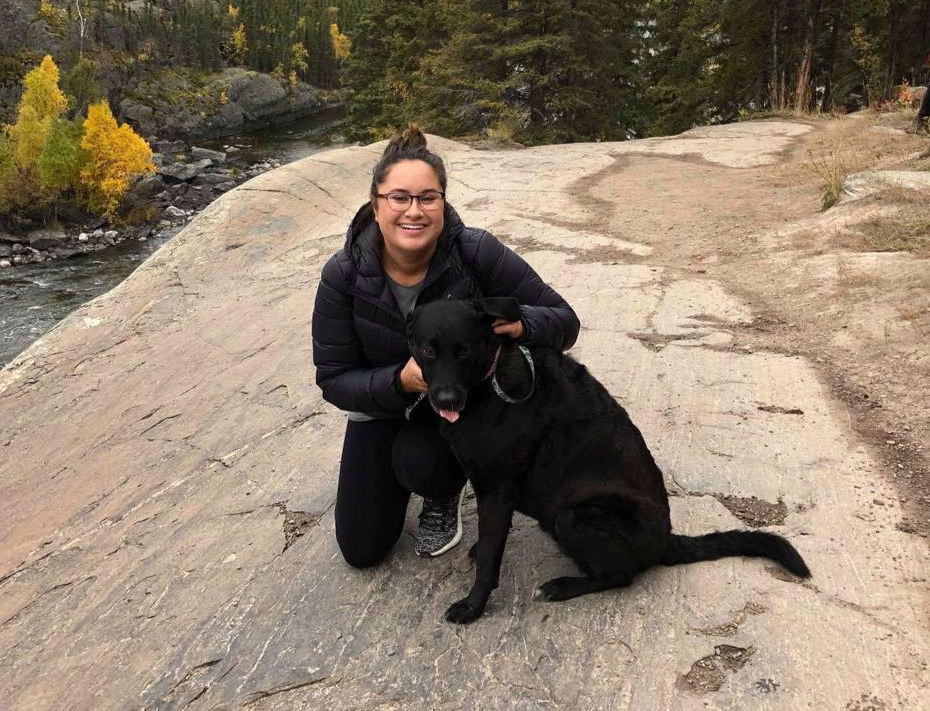 Monique Chapman vient de Yellowknife, T.-N.-O., sur le territoire traditionnel de la Première nation des Dénés Yellowknives. Elle est métisse et descend d'ancêtres Chipewyan, canadiens français et écossais. Elle adore voyager et attend toujours avec impatience sa prochaine aventure. Elle vient de terminer ses études en biologie marine à l'Université Dalhousie et se passionne pour la sensibilisation aux liens entre la santé des océans et le changement climatique.
~~~~~
Cyrielle Noël is an Ocean Ambassador from Montréal, Que. on Iroquois and Kanien'kehá:ka Nation territory. She's a spatial planner with a social science-oriented academic background. Cyrielle is particularly keen about environmental initiatives that bridge the gap and foster collaboration between social and natural scientists. Her love and respect for the oceans were nurtured through activities such as swimming, surfing, free diving, fishing and scuba diving.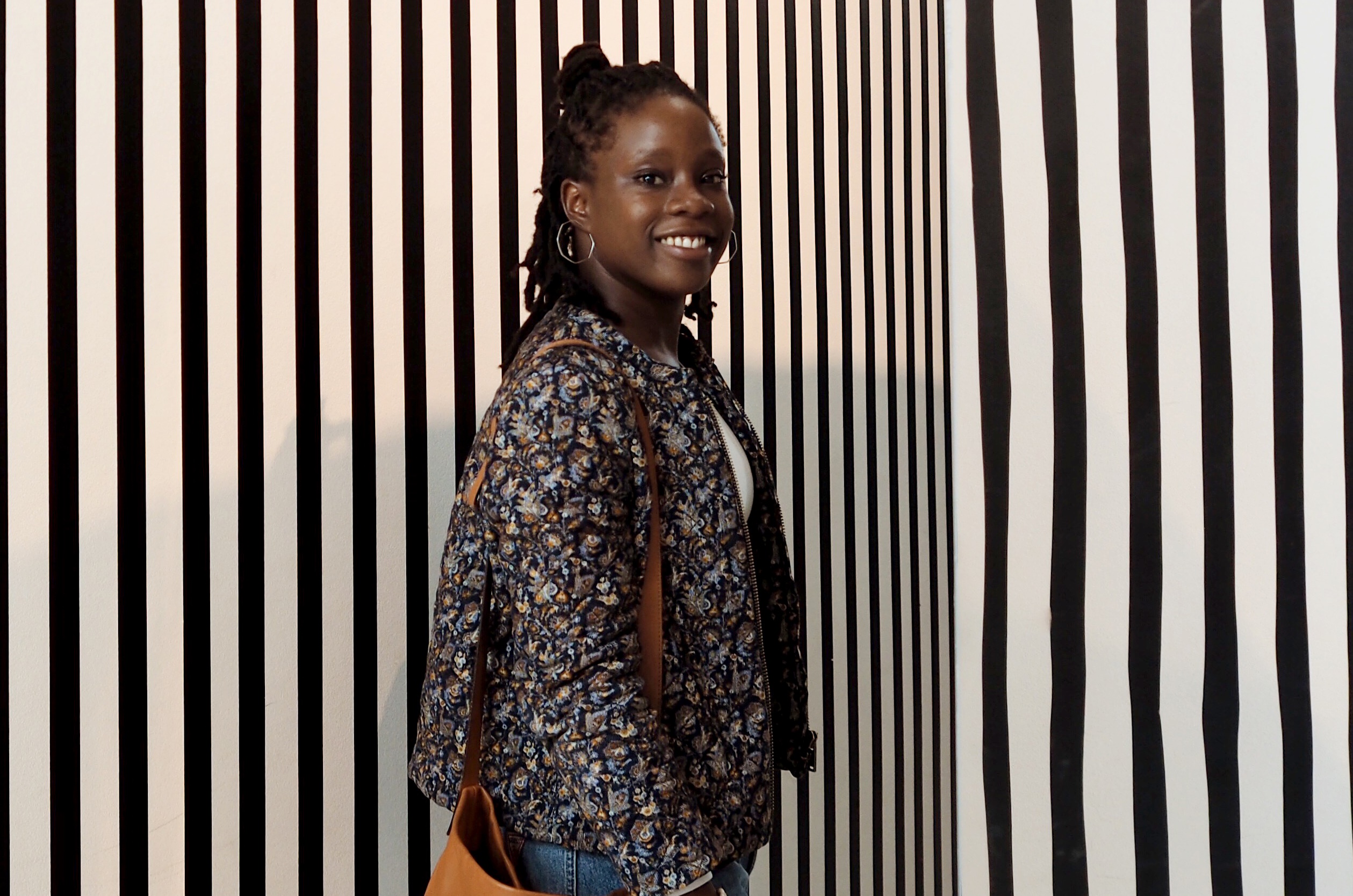 Cyrielle Noël est une Ambassadrice des Océans de Montréal, sur le territoire des nations Iroquois et Kanien'kehá: ka. Elle est une bonne planificatrice avec une formation académique orientée vers les sciences sociales. Cyrielle est particulièrement intéressée par les initiatives environnementales qui permettent de favoriser la collaboration entre les spécialistes des sciences sociales et des sciences naturelles. Son amour et son respect pour les océans ont été alimentés par ses activités préférées telles que la natation, le surf, la pêche et la plongée sous-marine.
~~~~~
Kayoung Heo lives on Mi'kma'ki territory in Halifax, N.S. She was born in Jeju Island, South Korea ("It's like the Hawaii of South Korea!" she explains) before she moved to Canada with her family in 2010. She uses art both to create and to relax, and carries her sketchbook everywhere she goes. Kayoung studied biology at Acadia University. She did her honours research on the effects of BPA, a harmful chemical in plastic, on development of plants.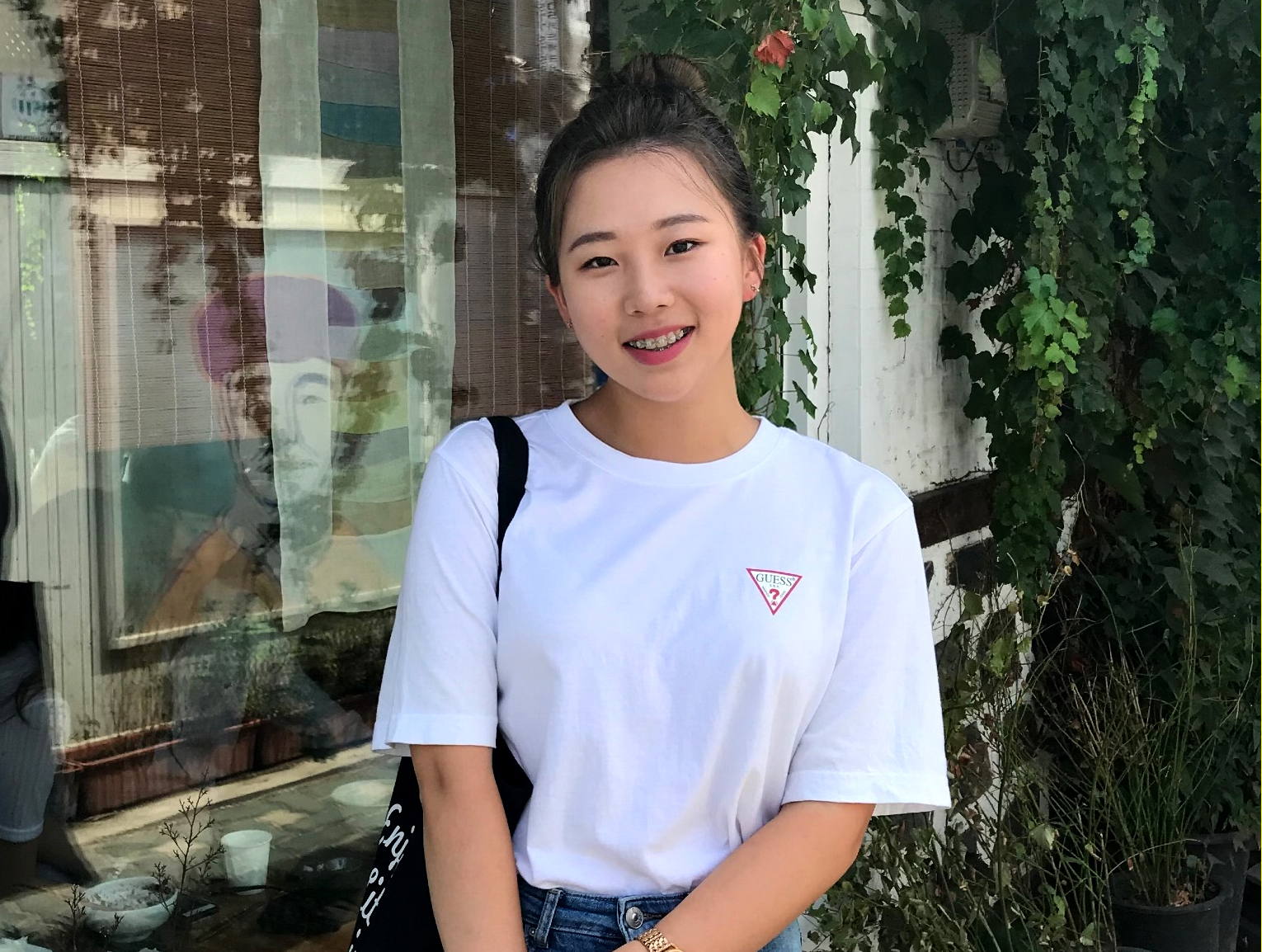 Kayoung Heo vit sur le territoire Mi'kma'ki, à Halifax, N.-É. Elle est née sur l'île de Jeju, en Corée du Sud (« C'est comme l'Hawaï de la Corée du Sud! », dit-elle) avant de s'installer au Canada avec sa famille en 2010. Elle utilise l'art pour créer et aussi pour se détendre, et a toujours son carnet de croquis avec elle. Kayoung a étudié la biologie à l'Université Acadia. Elle a fait ses recherches sur les effets du BPA, un produit chimique nocif présent dans le plastique, sur le développement des plantes.
~~~~~
Talen Rimmer was born and raised in Victoria, B.C., on the traditional territories of the Lekwungen and WSÁNEĆ-speaking peoples. He's half-Australian and lived on the Gold Coast for a few years, but jokes that he failed to inherit the accent. He's currently studying the impacts of ferry wakes on sandy shores in the Gulf Islands. Talen also indulges in intramural volleyball, dodgeball, online chess and spoken word poetry.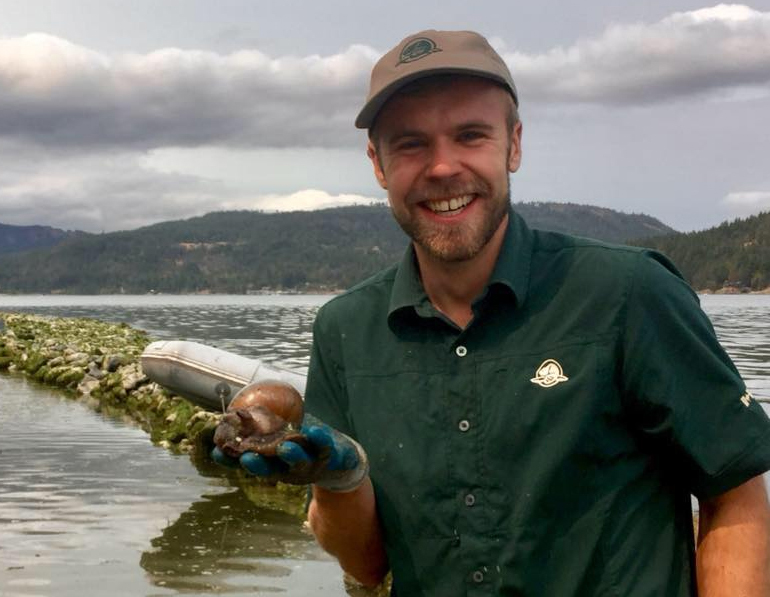 Talen Rimmer est né et a grandi à Victoria, C.-B., sur les territoires traditionnels des peuples Lekwungen et WSÁNEĆ. Une partie de son héritage est australien et il a vécu à Gold Coast pendant quelques années, mais plaisante en disant qu'il n'a pas hérité de l'accent. Il étudie les effets qu'on le sillage de bateaux traversiers sur les rivages sablonneux des îles Gulf. Talen s'adonne également au volleyball, au dodgeball, aux échecs en ligne et à la poésie parlée.
~~~~~
Mélissa Loiseau lives in Contrecoeur, Que., on traditional Mohawk territory, on the shores of the St. Lawrence River, but she prefers to consider herself a "nomadic bohemian" who goes where the wind carries her with the aim of making a difference. Mélissa currently works as a biologist and ensures the conservation of several natural environments of great ecological value. She has sailed across the North Atlantic Ocean, which solidified her respect for this great force of nature.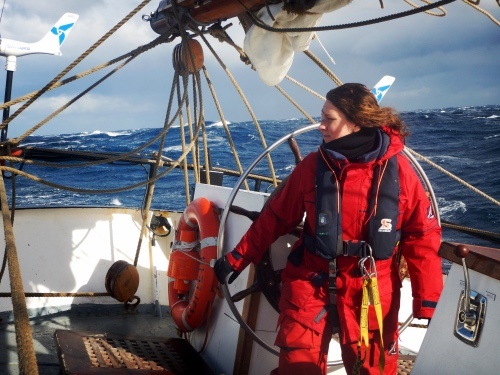 Mélissa Loiseau habite à Contrecoeur, Qc., en territoire traditionnel Mohawk, sur le bord du Fleuve Saint-Laurent, mais elle préfère se considérer comme une "bohème un peu nomade" qui va là où le vent la mène avec l'optique de faire une différence. Mélissa travaille à titre de biologiste et a comme mandat de veiller à la conservation de plusieurs milieux naturels de grande valeur écologique. Elle a déjà traversé l'océan Atlantique Nord à la voile, lui offrant un immense respect pour cette force de la nature
~~~~~
Erin Van Breda lives in Thunder Bay, Ont. on traditional Anishinaabe territory. She currently works as a mineral development advisor in Northern Ontario, and is working to improve her French with the goal of becoming bilingual. Erin is Red River Metis. She's passionate about climate change and has studied how lakes recover from acidification caused by the mining industry.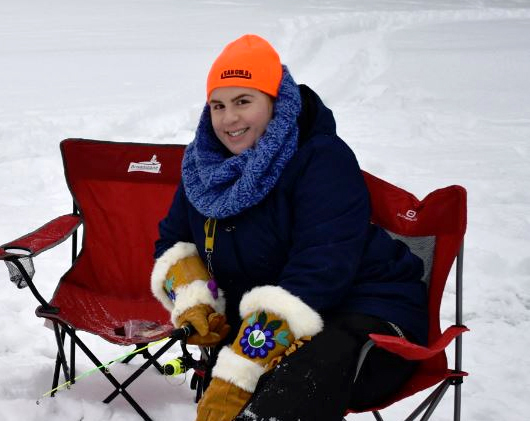 Erin Van Breda vit à Thunder Bay, Ont. sur le territoire traditionnel anishinaabe. Elle travaille en tant que conseillère en développement minier dans le nord de l'Ontario et est en train d'améliorer son français avec le but de devenir bilingue. Erin est Métis de la rivière Rouge. Passionnée par le changement climatique, elle a déjà étudié la façon dont les lacs récupèrent de l'acidification causée par l'industrie minière.
~~~~~
Frankie Marquez lives in Surrey, B.C., on the unceded territory of the Tsawwassen First Nation. Her family moved to Canada from the Philippines in 2008 seeking better opportunities. Frankie is currently in environmental studies and communications at Simon Fraser University. One of her earliest memories of the ocean involves snorkelling in Mindoro, Philippines at the age of six. Frankie also loves to dance – you've been warned!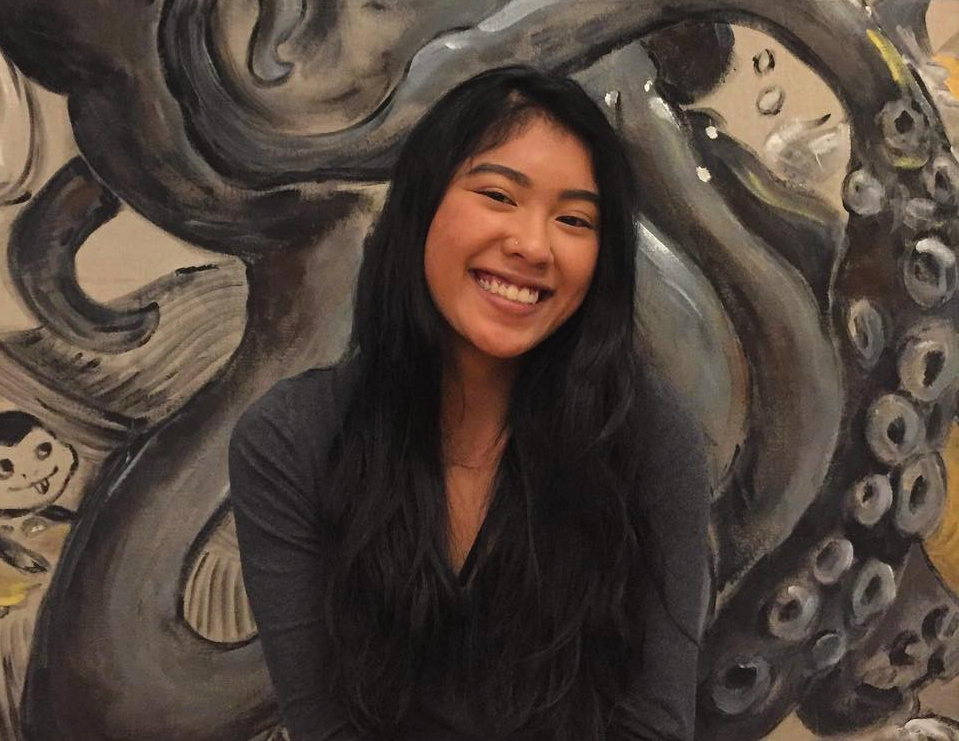 Frankie Marquez vit à Surrey, C.-B., sur le territoire non-cédé de la Première nation Tsawwassen. Sa famille a quitté les Philippines pour le Canada en 2008 en quête de meilleures opportunités. Frankie étudie actuellement les communications et les études environnementales à l'Université Simon Fraser. L'un de ses premiers souvenirs de l'océan est lorsqu'elle a fait de la plongée à Mindoro, aux Philippines, à l'âge de six ans. Frankie adore aussi danser – vous avez été prévenu!
~~~~~
Caitlyn Harvey has lived most of her life in Red Rock, Ont., relatively near the Northwestern Ontario hub of Thunder Bay, on Anishnabek Nation territory. Her educational background is in criminology, contemporary studies and social work. Caitlyn has spent summers working for Parks Canada and the Lake Superior National Marine Conservation Area, a job that ignited her passion for the mighty body of water she's lived by for her entire life.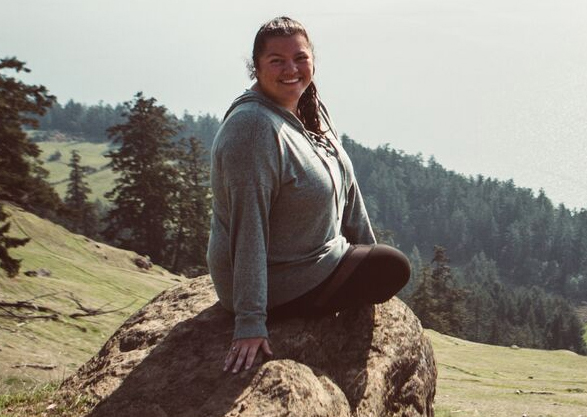 Caitlyn Harvey a grandi sur le territoire de la nation Anishnabek à Red Rock, Ont., relativement proche de la ville de Thunder Bay, dans le nord-ouest de l'Ontario. Sa formation est en criminologie, en études contemporaines et en travail social. Caitlyn a également passé des étés à travailler pour Parcs Canada et l'Aire marine nationale de conservation du lac Supérieur, un boulot qui a enflammé sa passion pour ce grand lac stupéfiant.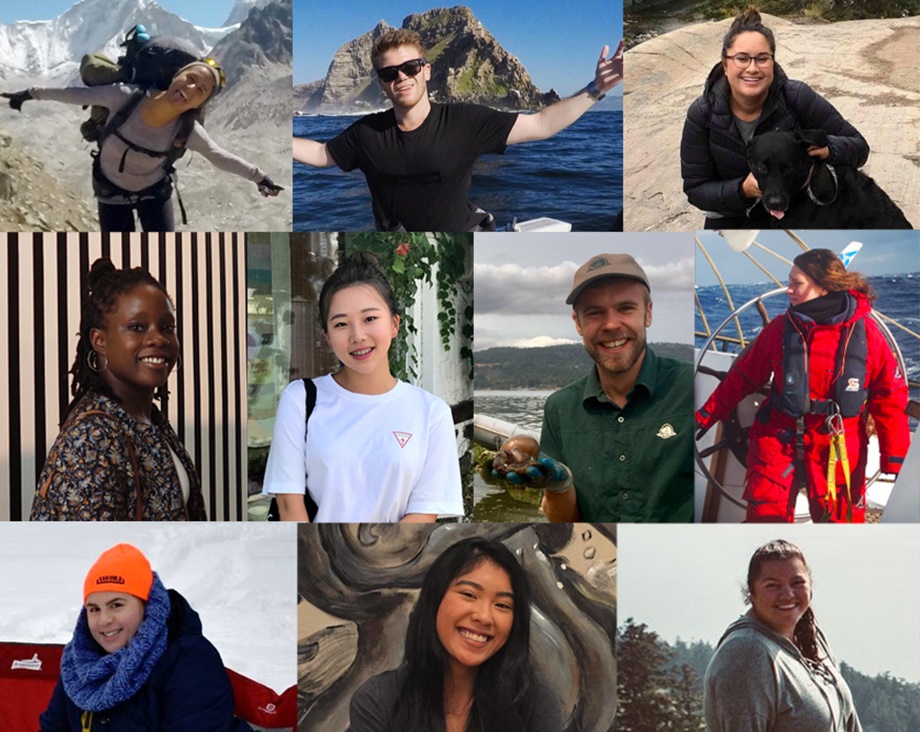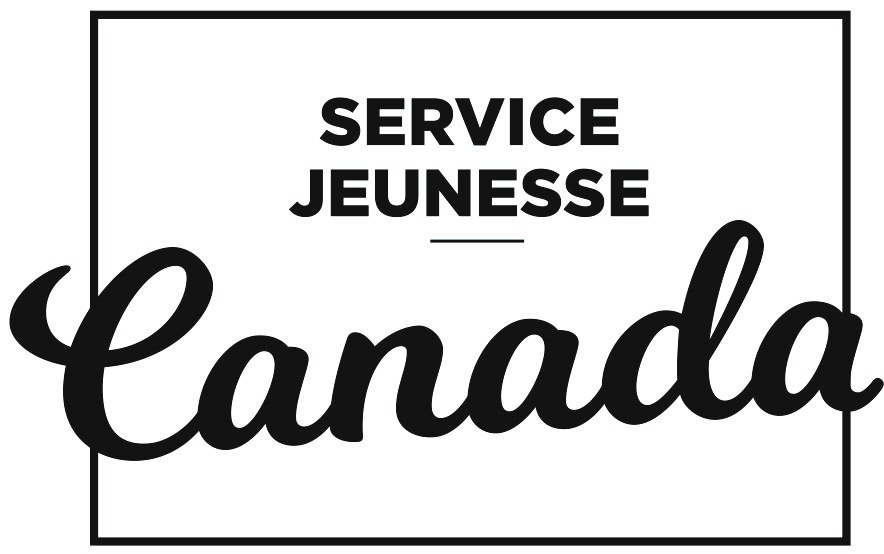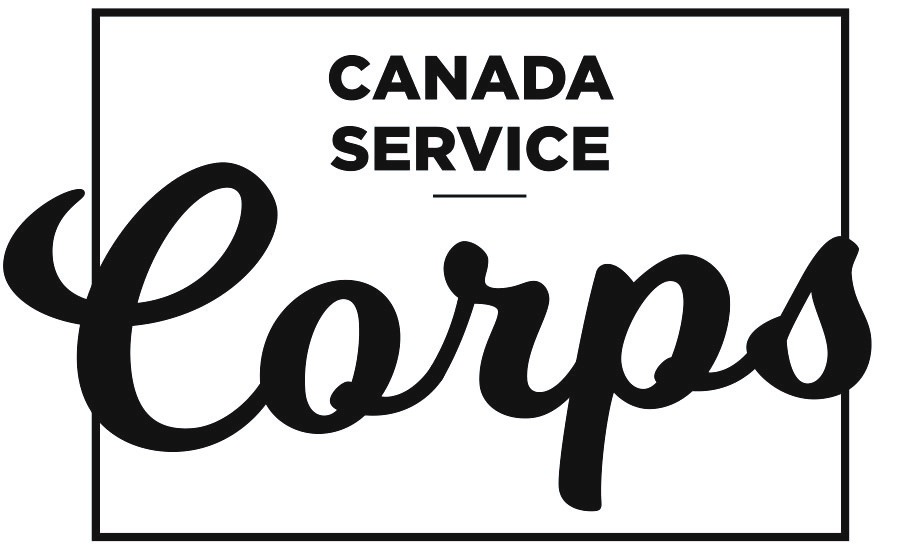 Ocean Bridge is funded by the Government of Canada under the Canada Service Corps.
Portail Océan est financé par le gouvernement du Canada dans le cadre de service jeunesse Canada.