Meal kit company, Cook it, makes a splash for sustainability across Eastern Canada
The current context has created a hype for ready-to-cook meals, and a large number of consumers have turned to meal kits to simplify their daily lives. Cook it, a true pioneer in the industry in Canada, has been at the forefront of this shift and is now the only company in its sector to offer Ocean Wise approved products in Quebec.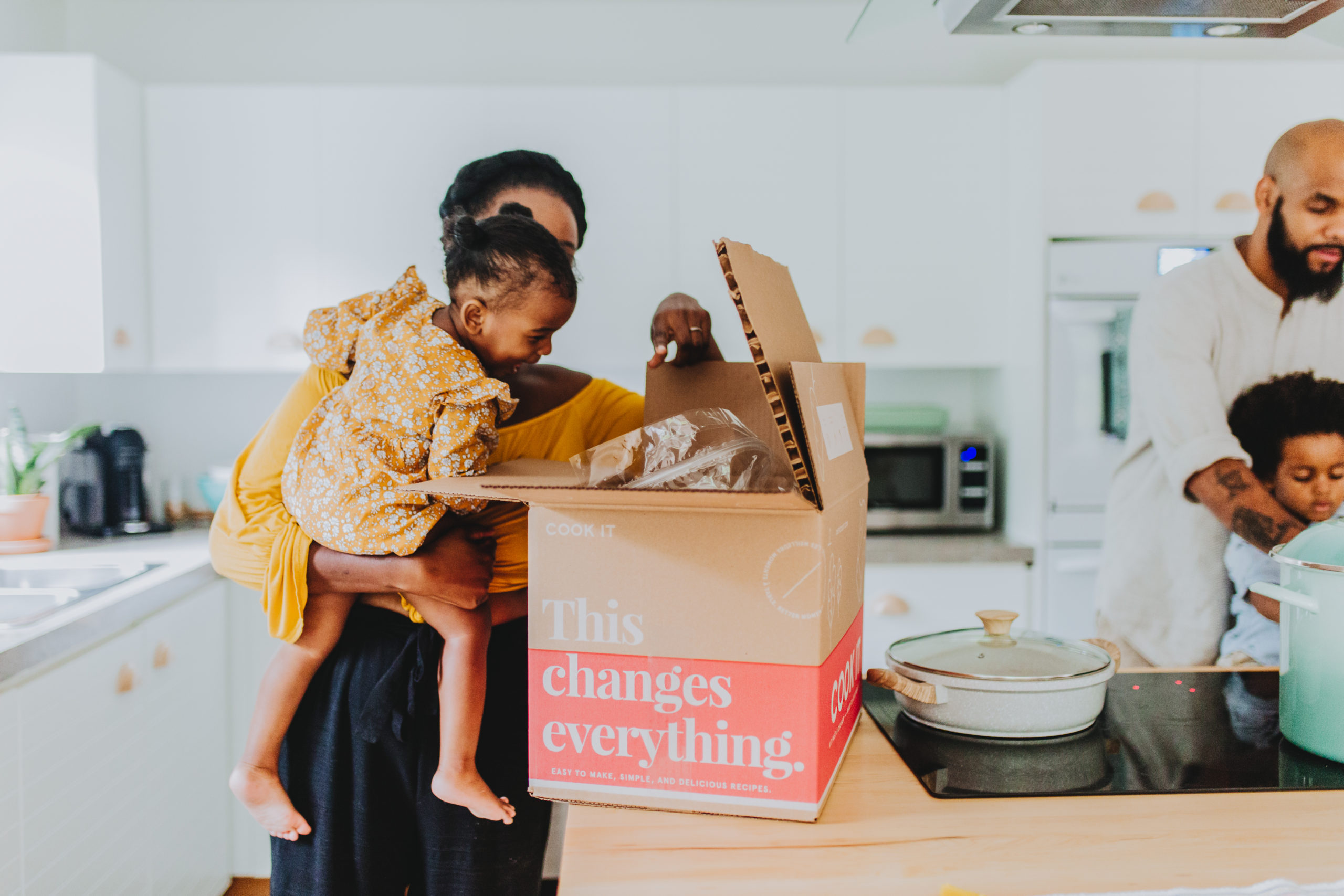 "Our team works incredibly hard to offer the highest quality products, and it is a great source of pride for us to be able to add sustainable choices to our menu with the introduction of Ocean Wise approved products," says Florence Morissette, Culinary Experience Manager at Cook it. 
Cook it customers can now make responsible choices when it comes to fish, by seeking the Ocean Wise "recommended" logo on the company's recipe cards and products.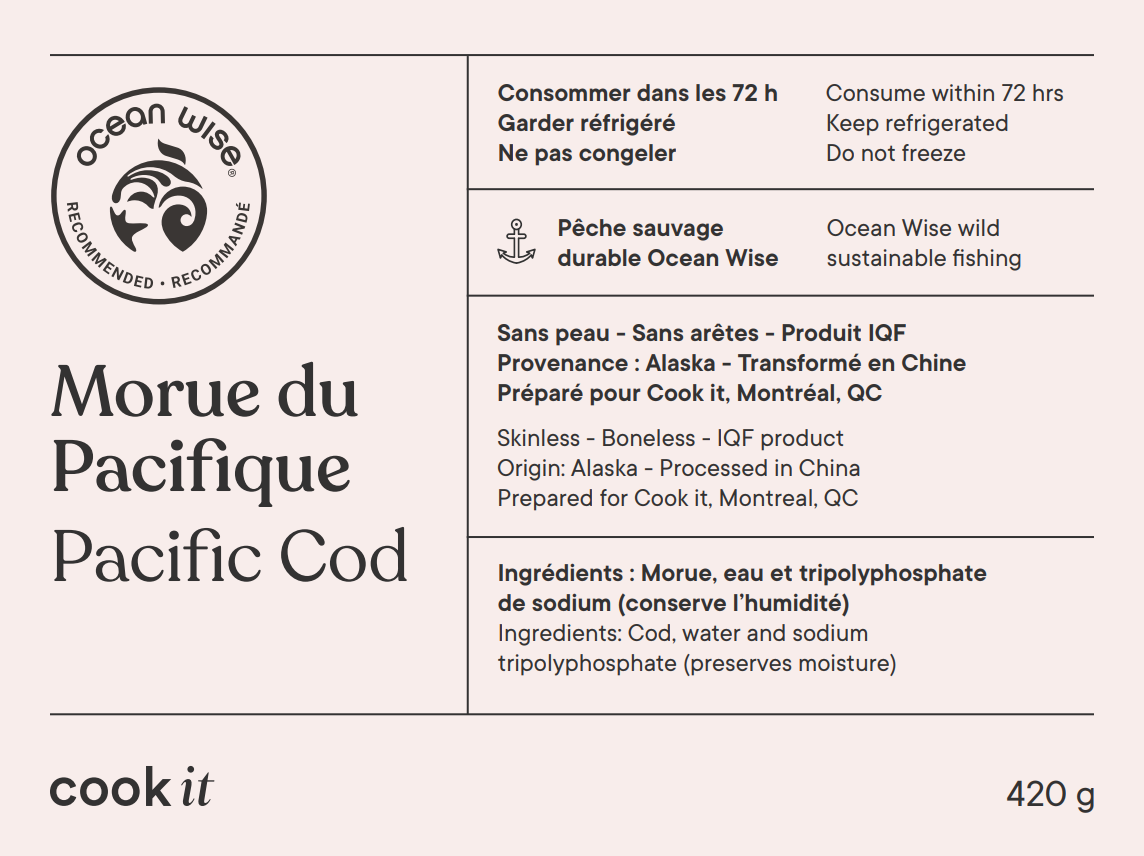 "Ocean Wise Seafood is delighted to welcome Cook it into its family of business partners. As Canada's first meal kit company, Cook it is no stranger to innovation.  Its commitment to sourcing sustainable seafood is commendable and we look forward to supporting them in this journey." – Sophika Kostyniuk, Fisheries and Seafood Director at Ocean Wise  
Products recommended by Ocean Wise include haddock, cod, sole and scallops. Coming soon on the Cook it menu: an Olive and Lime Pan Fried Haddock recipe, as well as a Scallop Tartare, Lemon Butter Orzo with Cod and a Salad with Popcorn Fish.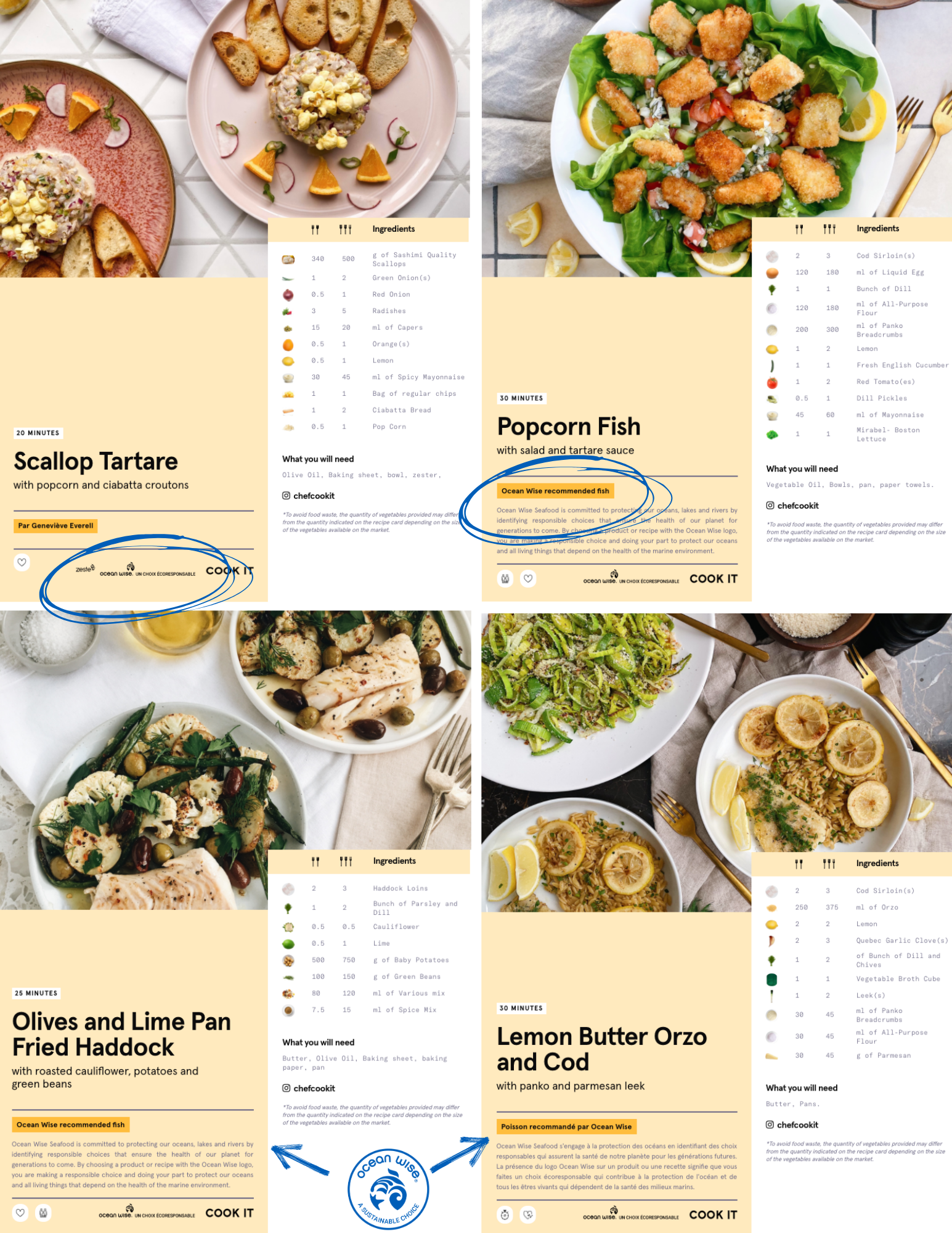 Sustainable development has always been one of Cook it's core values. It was therefore only natural to continue in alignment with Ocean Wise, a seal of quality and trust for subscribers.
"Together, Cook it and Ocean Wise are able to revolutionize the way Canadians choose seafood by providing sustainable options in their weekly diets," says Kayla Menu-Courey, Account Coordinator in Quebec, for Ocean Wise Seafood, "Cook it's commitment to our program empowers families and individuals to be part of the solution for our oceans and to make a positive impact on the planet." 
About Cook it
As the first ready-to-cook company in Canada and an industry leader in meal solutions, Cook it's mission has always been to reduce food waste and decrease the mental burden of meal planning. No more grocery store headaches, Cook it guarantees fun and simplicity! Every week, the company offers 14 new recipes including several vegetarian options, in addition to a multitude of local products in its Pantry. Delivered directly to your door, these recipes can be made in less than 30 minutes with fresh, pre-portioned, quality ingredients that allow you to discover new flavours and enjoy incredibly delicious dishes weekly! Cook it is the answer to the age-old question… What are we eating today? It will change your life! 
Cook it is available in Quebec, Ontario and the Maritimes. Find out if Cook it delivers in your area here: https://www.chefcookit.com/en/check-delivery
For more information, visit www.chefcookit.com. 
Join the Sustainable Seafood Movement
Interested in learning more about how your business can become an Ocean Wise Seafood partner?
Fill out an inquiry on our How to Join page and an Ocean Wise staff member will reach out to discuss your specific sustainability goals and how we can help you reach them.
Together, we will ensure our oceans remain healthy and flourishing for generations to come.