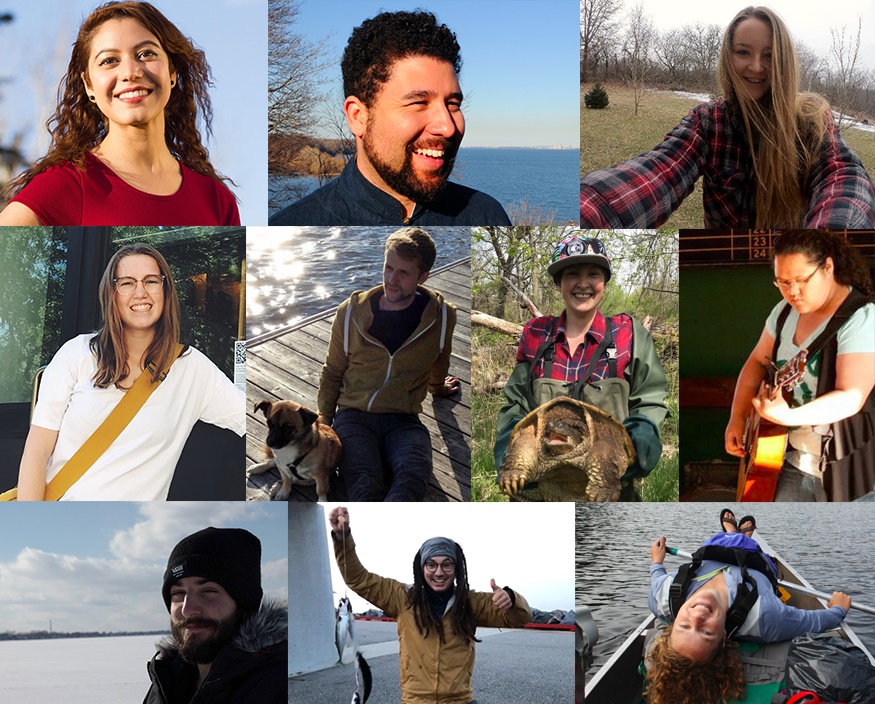 Faces of Ocean Bridge 2019 (Part 3)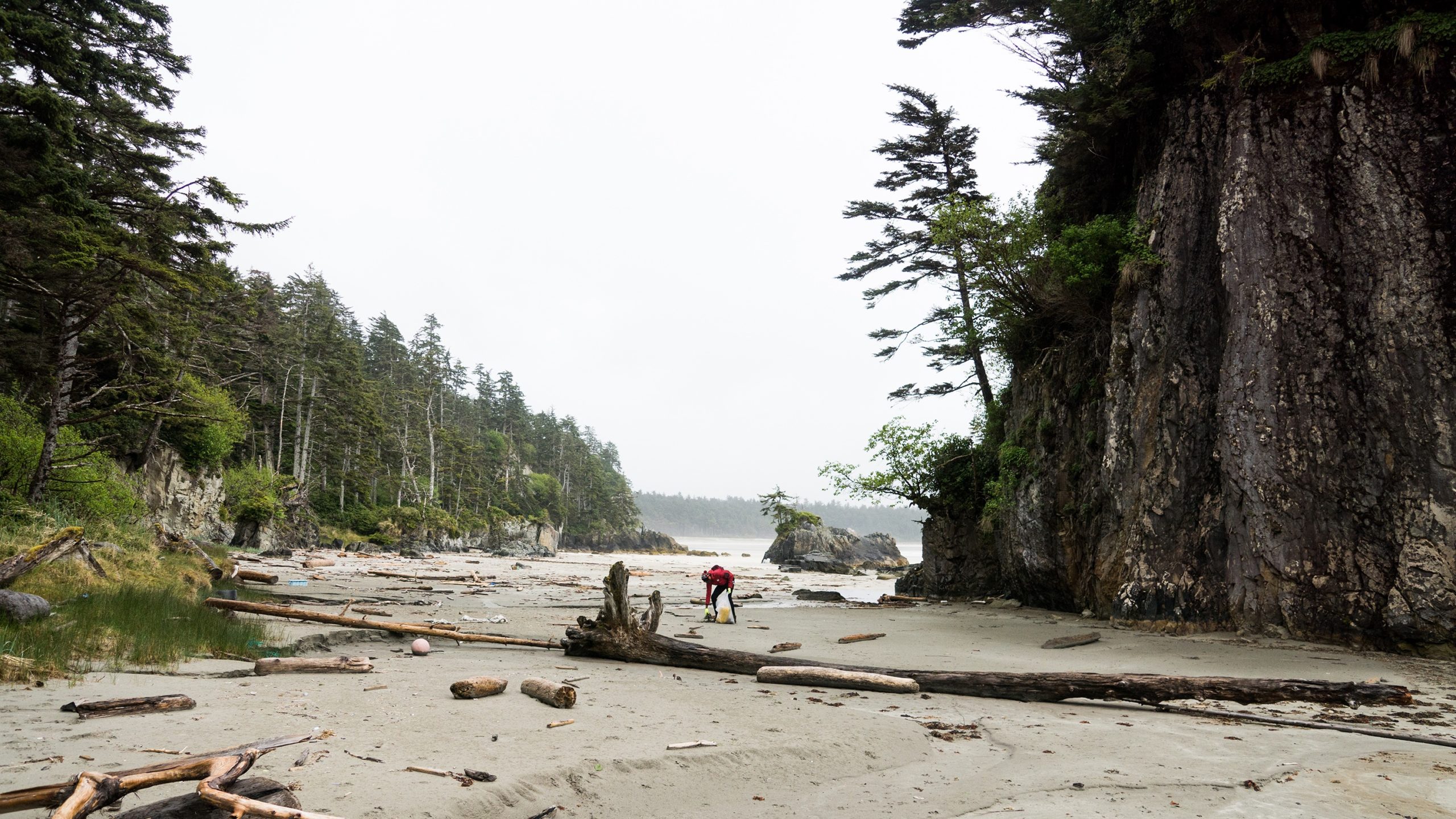 Woah, we're halfway there! It's enough to make one want to break into song! But we'll spare you and your ears the trouble, and instead bring you Part 3 of our Faces of Ocean Bridge 2019 series. Take a few minutes for yourself and meet 10 more of these wonderful Ocean Ambassadors and find out what makes them tick – can you find the one located nearest to you?
Click here for Part 1
Click here for Part 2
~~~~~
Nous sommes à mi-chemin, et ça nous donne envie de chanter! Mais nous épargnerons vous et vos oreilles, et vous proposons plutôt la troisième partie de notre série Faces of Ocean Bridge 2019. Prenez quelques minutes et rencontrez 10 autres de ces merveilleux Ambassadeurs des Océans et découvrez ce qui les motive. Pouvez-vous trouver celui ou celle qui se trouve le plus près de chez vous?
Visitez ce lien pour Partie 1
Visitez ce lien pour Partie 2
Mollie King has roots in two very different places. She currently lives in Golden, B.C. on Niitsítpiis-stahkoii territory, but grew up in Timmins, Ont. on Anishinaabe, Oji-Cree, and Swampy Cree land. She's usually outdoors skiing, snowboarding, swimming, kayaking, canoeing, bouldering, hiking, and/or hiding from mosquitoes. She holds a special place in her heart for the many small lakes and wetlands of Northern Ontario, as well as the great Lake Superior.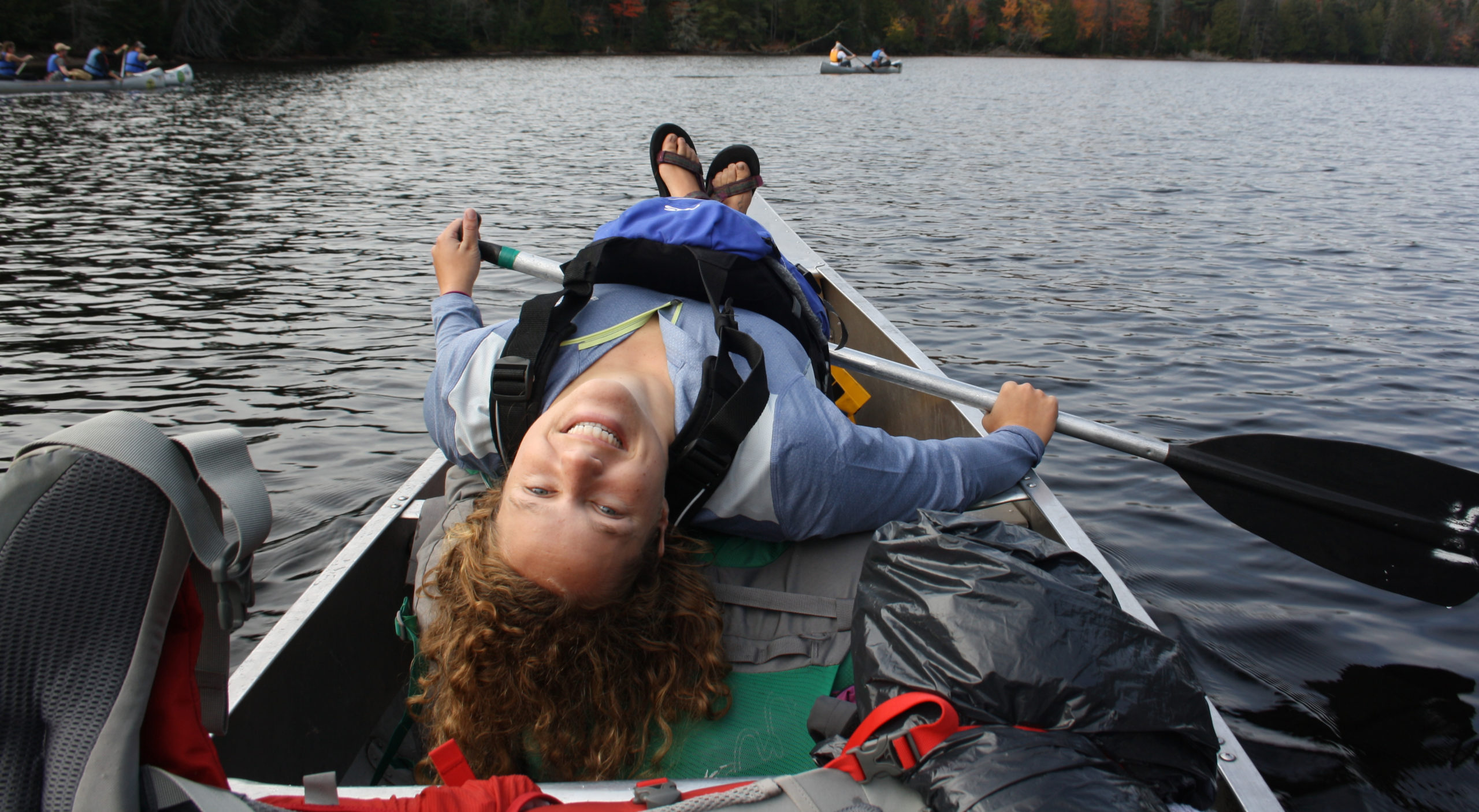 Mollie King a des racines dans deux endroits très différents. Elle vit à Golden, C.-B. sur le territoire Niitsítpiis-stahkoii, mais a grandi à Timmins, Ont. sur les terres Anishinaabe, Oji-Cree et Swampy Cree. Ses activités préférées incluent le ski, la planche à neige, la natation, le kayak, le canoë, l'escalade, la randonnée, et se cacher des moustiques. Les nombreux petits lacs et les zones humides du Nord de l'Ontario occupent une place particulière dans son cœur, de même que le grand Lac Supérieur.
~~~~~
Adrian Rogers lives in St. John's, N.L. on traditional territory of the Beothuk First Nations. His connection to the oceans is a natural one as he was raised in historic Lunenburg, N.S. on the shores of the Atlantic. His service work includes raising civic awareness about the increasingly worrying impacts of road salt on oceans and waterways, as well as the protection of ecological habitats through designation as Marine Protected Area.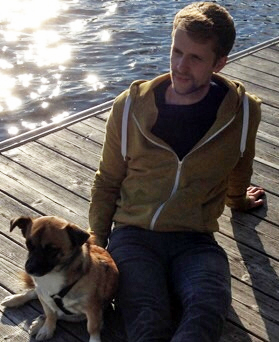 Adrian Rogers vit à Saint-Jean, T.N.-L. sur le territoire traditionnel des Premières nations Béothuks. Ses liens avec les océans sont naturels car il a grandi sur les rives de l'Atlantique dans la ville historique de Lunenburg, N.S. Son travail de service consiste notamment à sensibiliser la population à l'impact de plus en plus préoccupant qu'on les sels de voirie sur les océans et les voies navigables, ainsi qu'à la protection des habitats écologiques grâce à la désignation d'aire marine protégée.
~~~~~
Maria Aira Sarmiento is a biology student living in Ottawa, Ont. She has many fond memories of spending time on the beach with her family in her native Philippines before she moved to Canada in 2008. One of her goals is to further her work in the fields of conservation and ecology. Her favourite marine creatures are corals due to their beauty and the biodiversity they attract.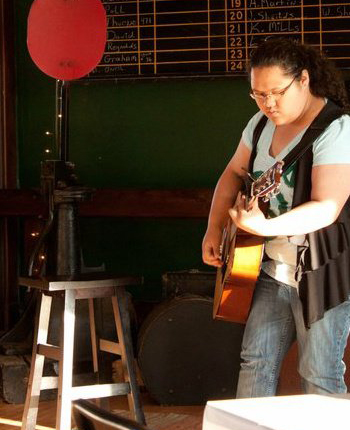 Maria Aira Sarmiento est une étudiante en biologie vivant à Ottawa, Ont. Elle a plusieurs beaux souvenirs de passer du temps sur la plage avec sa famille dans son pays d'origine, les Philippines, avant de s'installer au Canada en 2008. L'un de ses objectifs est de poursuivre ses travaux dans les domaines de la conservation et de l'écologie. Ses créatures marines préférées sont les coraux en raison de leur beauté et de la biodiversité qu'ils attirent.
~~~~~
Jass Baidwan splits time between her hometown of Calgary, Alta., and the city where she works, Medicine Hat, Alta. Her passion for sustainability fuels everything she does and all the choices she makes. She's determined to have a positive impact on the world after completing her masters in sustainable energy development in 2017. When Jass isn't working, you might find her dancing, painting or training at her kickboxing club.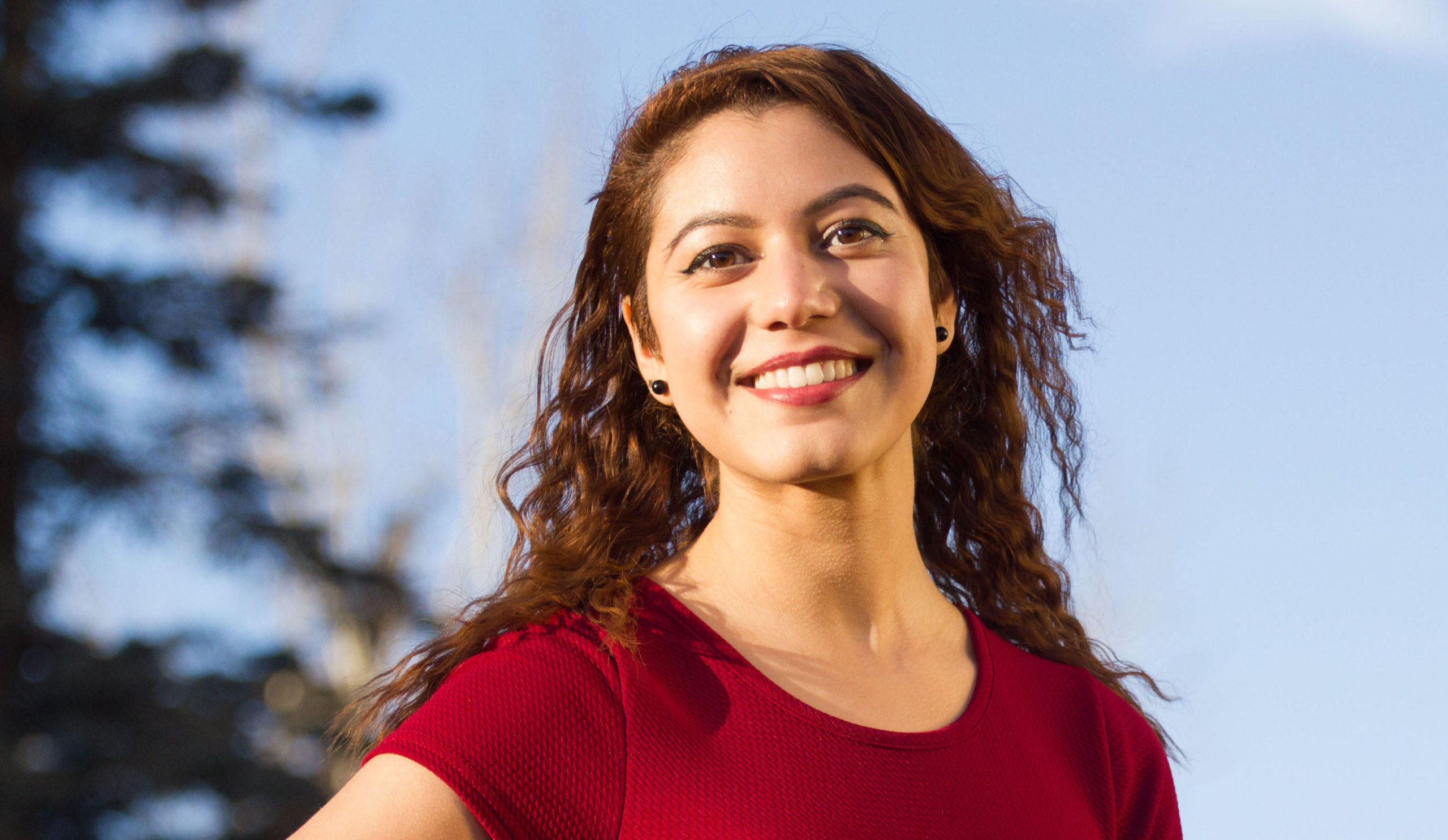 Jass Baidwan partage son temps entre Calgary, Alb., sa ville natale, et Medicine Hat, Alb., la ville où elle travaille. Sa passion pour la durabilité écologique alimente chacune de ses actions. Elle est déterminée à avoir un impact positif sur le monde après avoir terminé sa maîtrise en développement de l'énergie durable en 2017. Quand elle ne travaille pas, vous pouvez peut-être la trouver en train de danser, peindre ou à son club de kick-boxing.
~~~~~
Connor Garrod is a photographer and Ocean Ambassador from Belle River, Ont., located outside of the southwestern Ontario city of Windsor. He's a recent graduate of the Haliburton School of Fine Arts & Design. As part of his service, Connor has undertaken a photo project that will document threats to local waterways like the Detroit River, Lake St. Clair and Lake Eerie, as well as the actions being taken to protect them.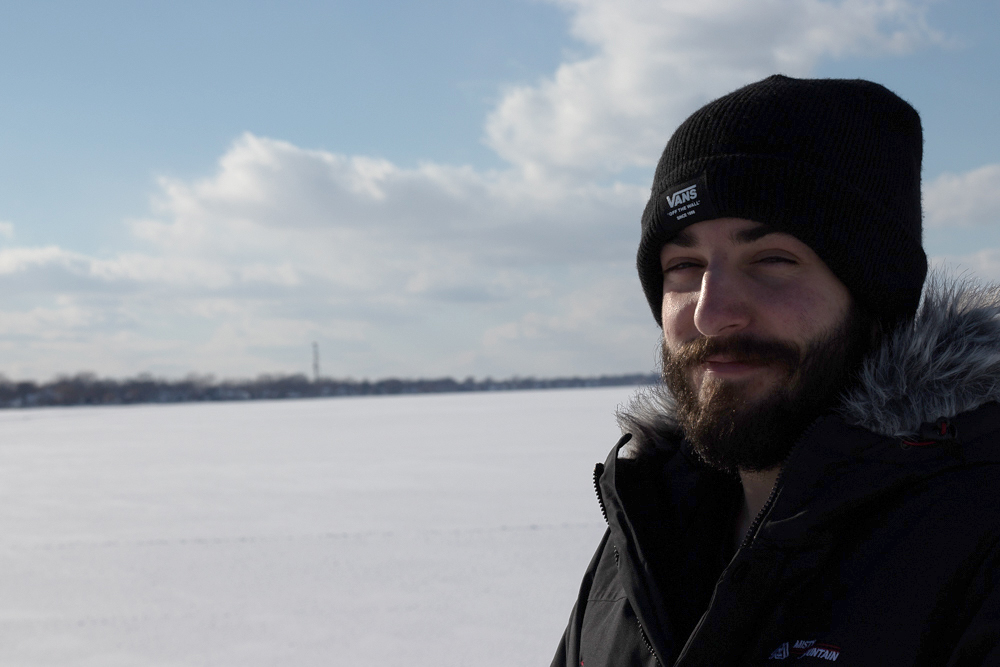 Connor Garrod est un photographe et Ambassadeur des Océans natif de Belle River, Ont., une petite ville située près de Windsor. Il a récemment terminé ses études à la Haliburton School of Fine Arts & Design. Dans le cadre de son service, Connor entreprend un projet photographique documentant les menaces sur les voies navigables locales comme la rivière Détroit, le lac St. Clair et le lac Érié, ainsi que les mesures prises pour les protéger.
~~~~~
Pascale Bider lives in Hamilton, Ont. on traditional Anishinaabe and Haudenosaunee territory. She's completing her final year of studies in biology and ecology at McMaster University, where her research touches on the impacts of urbanization and agriculture on freshwater turtles in Southern Ontario. Pascale is eager to make a real contribution to ocean protection and to work with a team of motivated people who share this goal.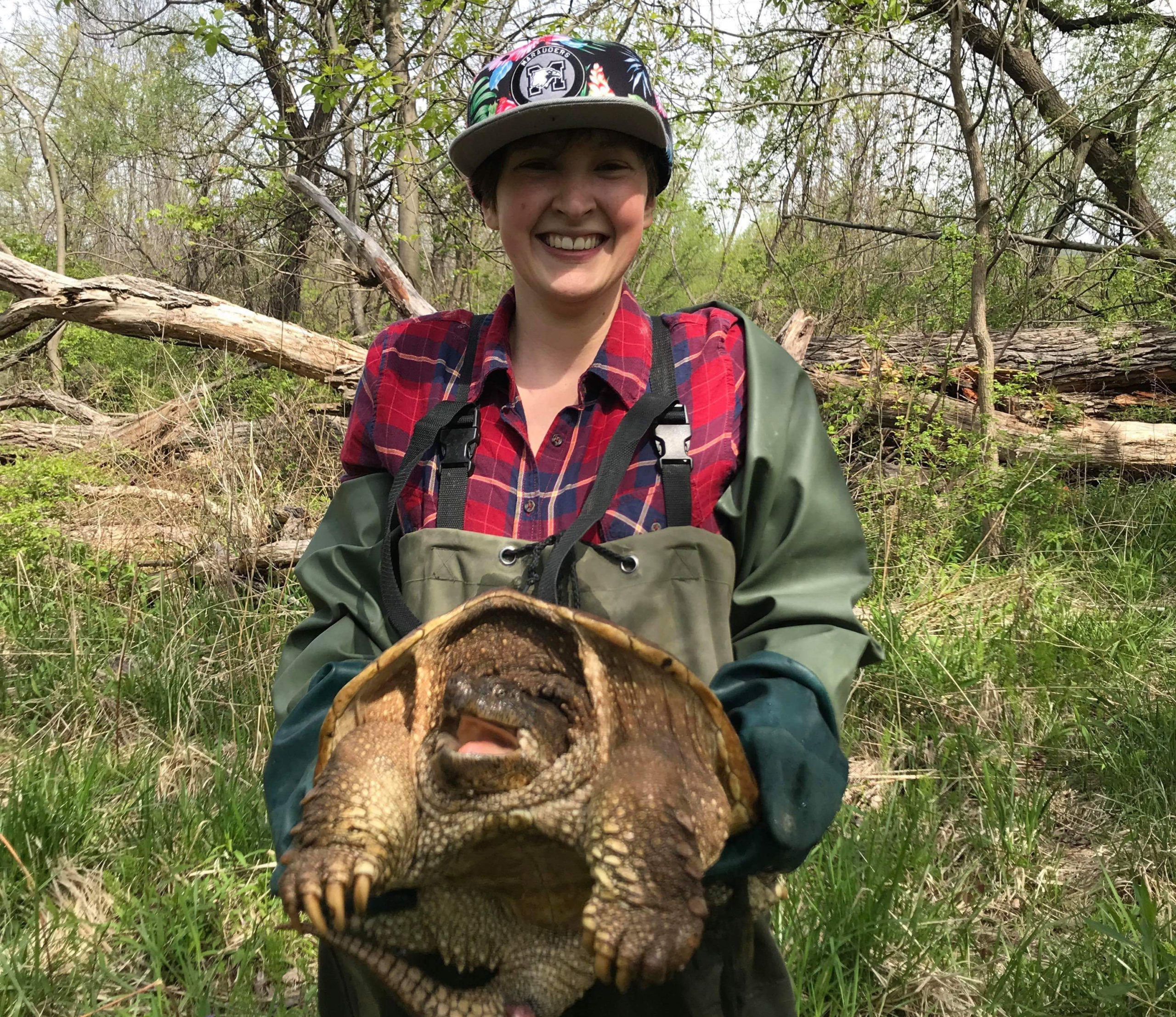 Pascale Bider habite à Hamilton, Ont. sur les territoires traditionnels Anishinaabe and Haudenosaunee. Elle achève sa dernière année d'études en biologie et en écologie à l'Université McMaster, où elle travaille sur un projet de recherche sur les impacts de l'urbanisation et de l'agriculture sur les tortues d'eau fraîche dans le sud de l'Ontario. Elle a hâte de contribuer de façon concrète à la protection des océans et de travailler avec une équipe de personnes motivées qui partagent ce but.
~~~~~
Shawn Gauthier grew up in the Eastern Townships, in Farnham, Que., and now lives in Quebec City. He says he's most comforted and at peace when he's breathing in the mixed aromas of the Boreal Forest and the St. Lawrence River estuary. Shawn is currently completing a multidisciplinary course in university, combining specialties in sustainable development, geography and law.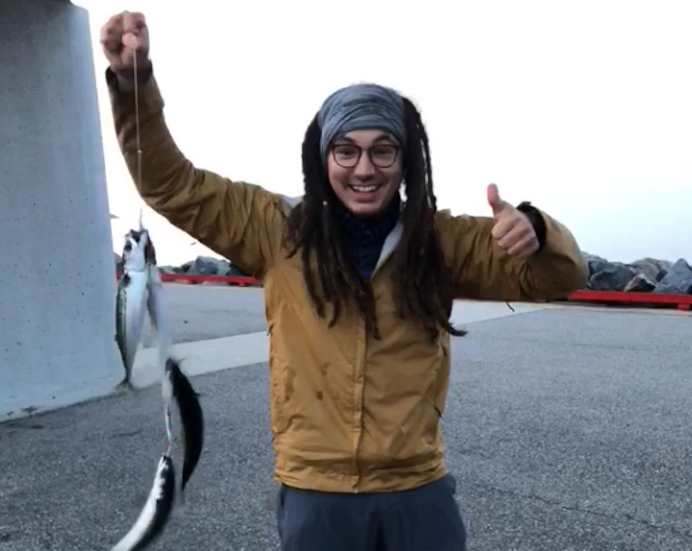 Shawn Gauthier a grandi dans les Cantons de l'Est, à Farnham, Qc. mais habite maintenant à la Ville de Québec. Il dit être facilement réconforté et en paix lorsqu'il peut respirer un mélange d'air aux arômes de conifères et d'un goût salin, notamment celui de l'estuaire du Saint-Laurent. Il complète actuellement un parcours pluridisciplinaire à l'université, combinant des spécialités en développement durable, en géographie et en droit.
~~~~~
Kaitlyn Hanson lives in Lockport, Man., just outside of Winnipeg, on territory of the Anishinaabe, Cree, Oji-Cree, Dakota and Dene peoples and the homeland of the Metis Nation. She's currently in her second year of studies at the University of Winnipeg. Living near the mighty Red River, Kaitlyn has seen first-hand the brutal effects pollution has on waterways. She's committed to educating herself and her community on the importance of keeping land-locked waterways clean for ourselves and future generations.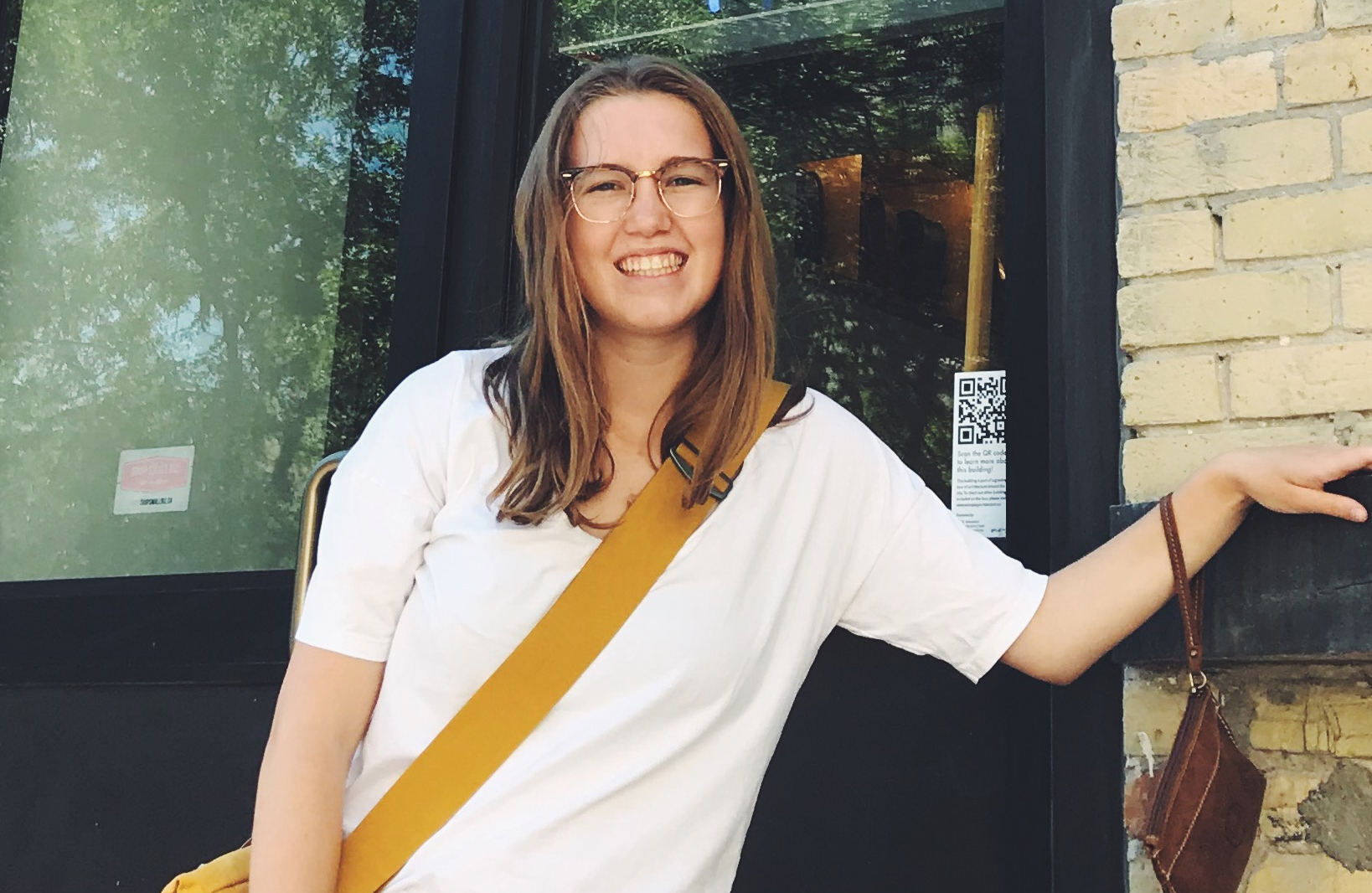 Kaitlyn Hanson vit à Lockport, Man., tout près de Winnipeg, sur le territoire des peuples Anishinaabe, Cree, Oji-Cree, Dakota et Dénés et de la patrie de la nation métisse. Elle est en deuxième année à l'Université de Winnipeg. Vivant près de la puissante rivière Rouge, Kaitlyn a pu constater les effets néfastes de la pollution sur les voies navigables. Elle veut sensibiliser sa communauté à l'importance de la propreté des voies d'eau sans littoral pour nous-mêmes et les générations futures.
~~~~~
Brody Meyer was born in Toronto and is now based in Hamilton, Ont. He's a passionate Ocean Ambassador and artist who's constantly working on projects with other like-minded individuals to support the planet's ecosystem. One of the people he most admires is Kenyan environmental political activist and Nobel laureate Wangari Maathai for the dedication she showed in making Earth a better place to live. Fun facts: Brody is also a good whistler and a martial arts practitioner.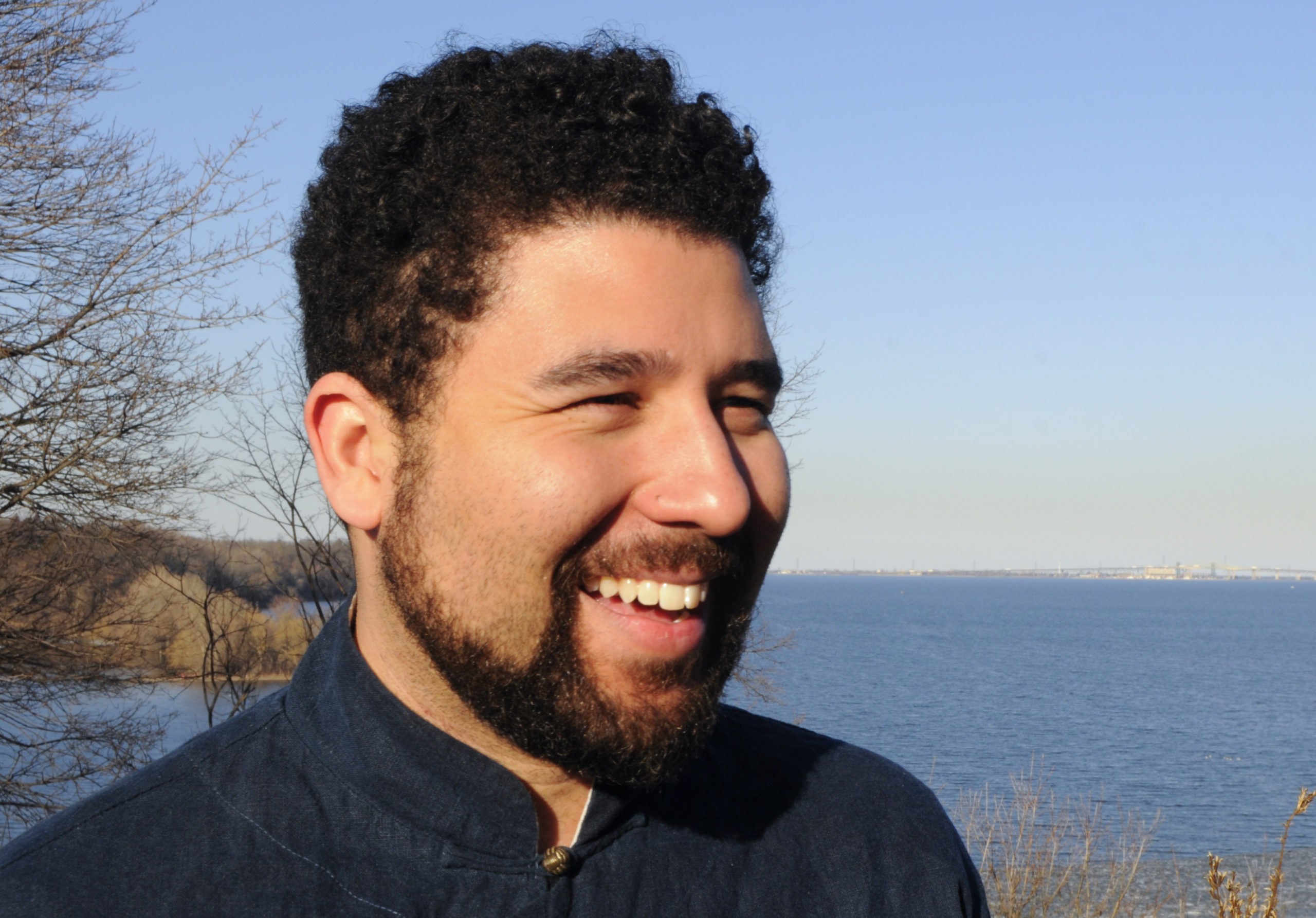 Brody Meyer est né à Toronto et réside maintenant à Hamilton, Ont. Il est un Ambassadeur des Océans et un artiste passionné qui travaille constamment sur des projets avec d'autres personnes aux philosophies similaires pour soutenir l'écosystème de la planète. Une des personnes qu'il admire le plus est la militante politique environnementale kenyane et lauréate du prix Nobel, Wangari Maathai, pour son dévouement à faire de la Terre un meilleur endroit où vivre. Faits amusants: Brody est également un bon siffleur et un pratiquant d'arts martiaux.
~~~~~
Taylor Penzes lives in the rural municipality of Brant County, Ont., on traditional territory of the Haudenosaunee Six Nations. In 2017, she founded Brant Adventure Therapy, a camp for kids aged 9-14 which connects them with nature through geocaching, swimming, kayaking, canoeing and learning about local flora and fauna. She's working on a long-range project to achieve healthier water quality for her local watershed's communities and improve the community's relationship with their local waterways.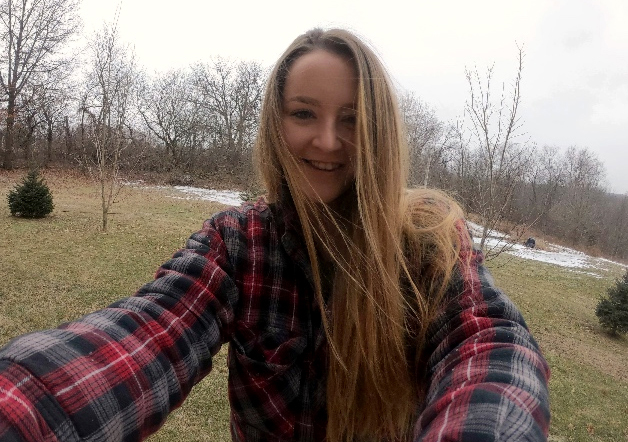 Taylor Penzes vit dans la municipalité rurale du Comté de Brant, Ont. sur le territoire traditionnel des Six Nations Haudenosaunee. En 2017, elle a fondé Brant Adventure Therapy, un camp pour les enfants âgés de 9 à 14 ans qui les relie à la nature grâce à la géocachette, à la natation, au kayak, au canoë et à l'apprentissage de la faune et de la flore locales. Elle travaille sur un projet à long terme visant à améliorer la qualité de l'eau pour les communautés de son bassin versant et à améliorer les relations des gens avec les voies navigables locales.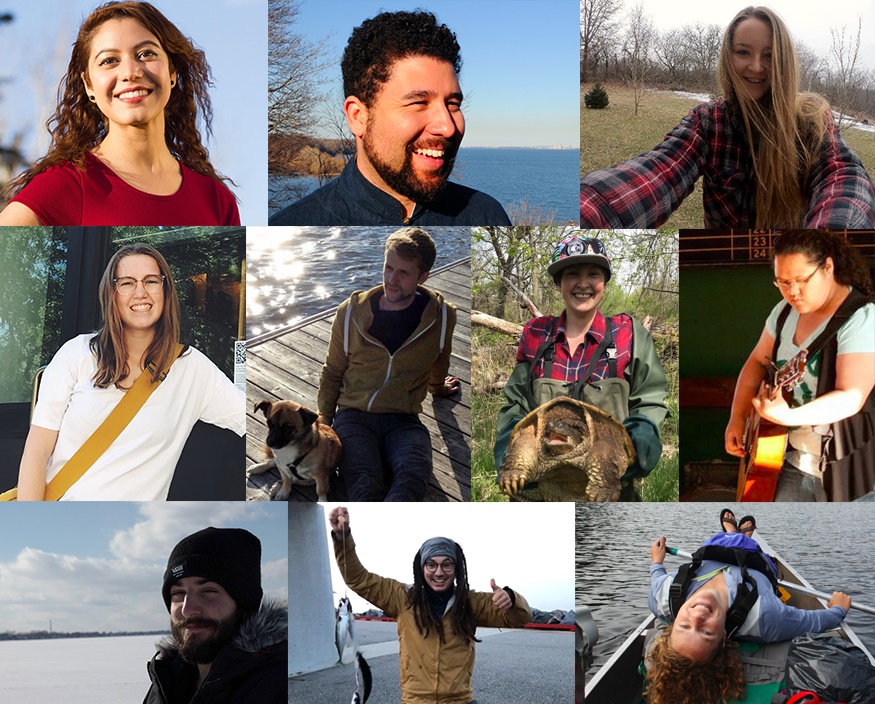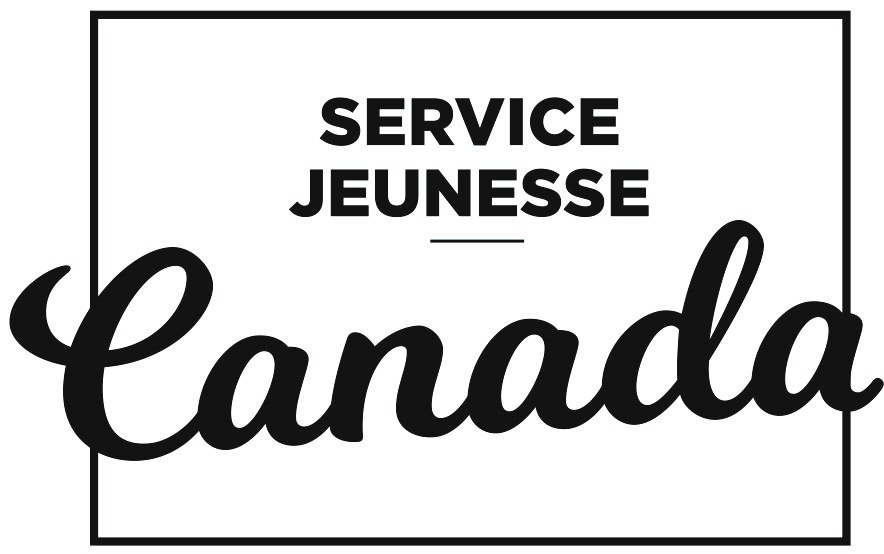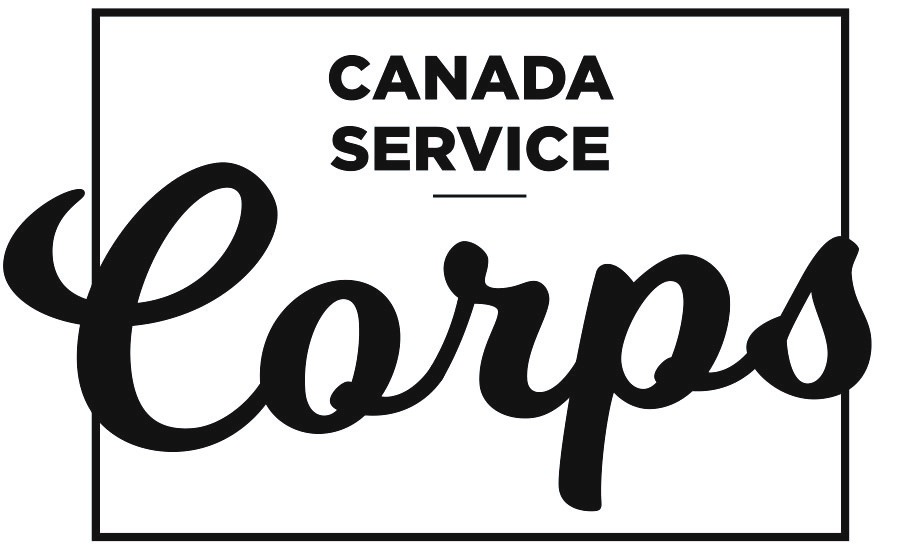 Ocean Bridge is funded by the Government of Canada under the Canada Service Corps.
Portail Océan est financé par le gouvernement du Canada dans le cadre de service jeunesse Canada.