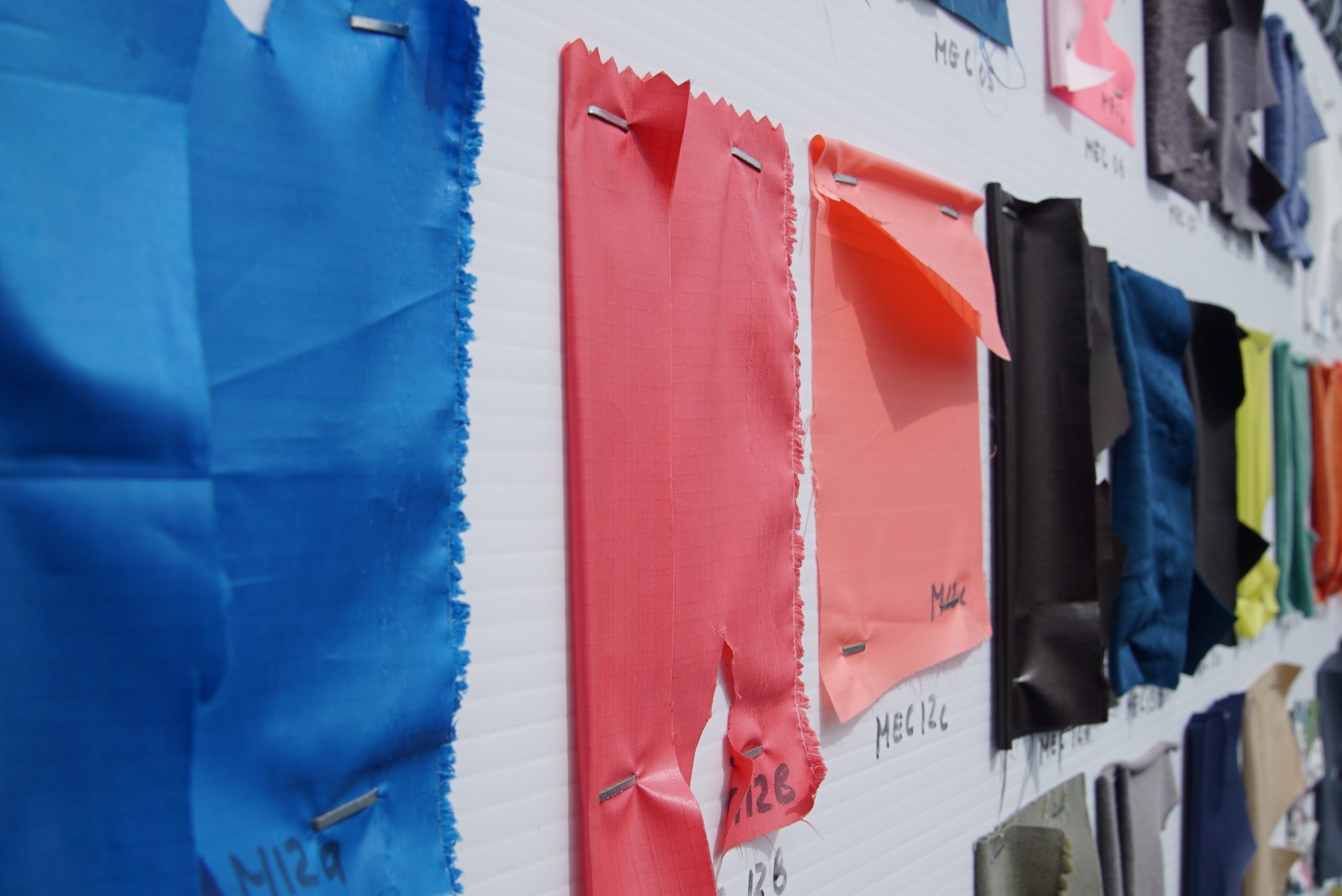 The Ocean Wise Plastics Lab teams up with apparel firms and MetroVancouver to study the role of laundry in microplastic pollution in the ocean
The Ocean Wise Plastics Lab teams up with apparel firms and MetroVancouver to study the role of laundry in microplastic pollution in the ocean
Plastic pollution is one of the major environmental problems our oceans face today. Ocean plastics come in many forms, from large single-use items such as beverage cups or shopping bags to plastic pieces smaller than 5 mm in length, known as microplastics. The scale of microplastic contamination in our oceans is the subject of intense concern. It is clear today that microplastics are showing up in samples from around the world and in a wide-range of marine species.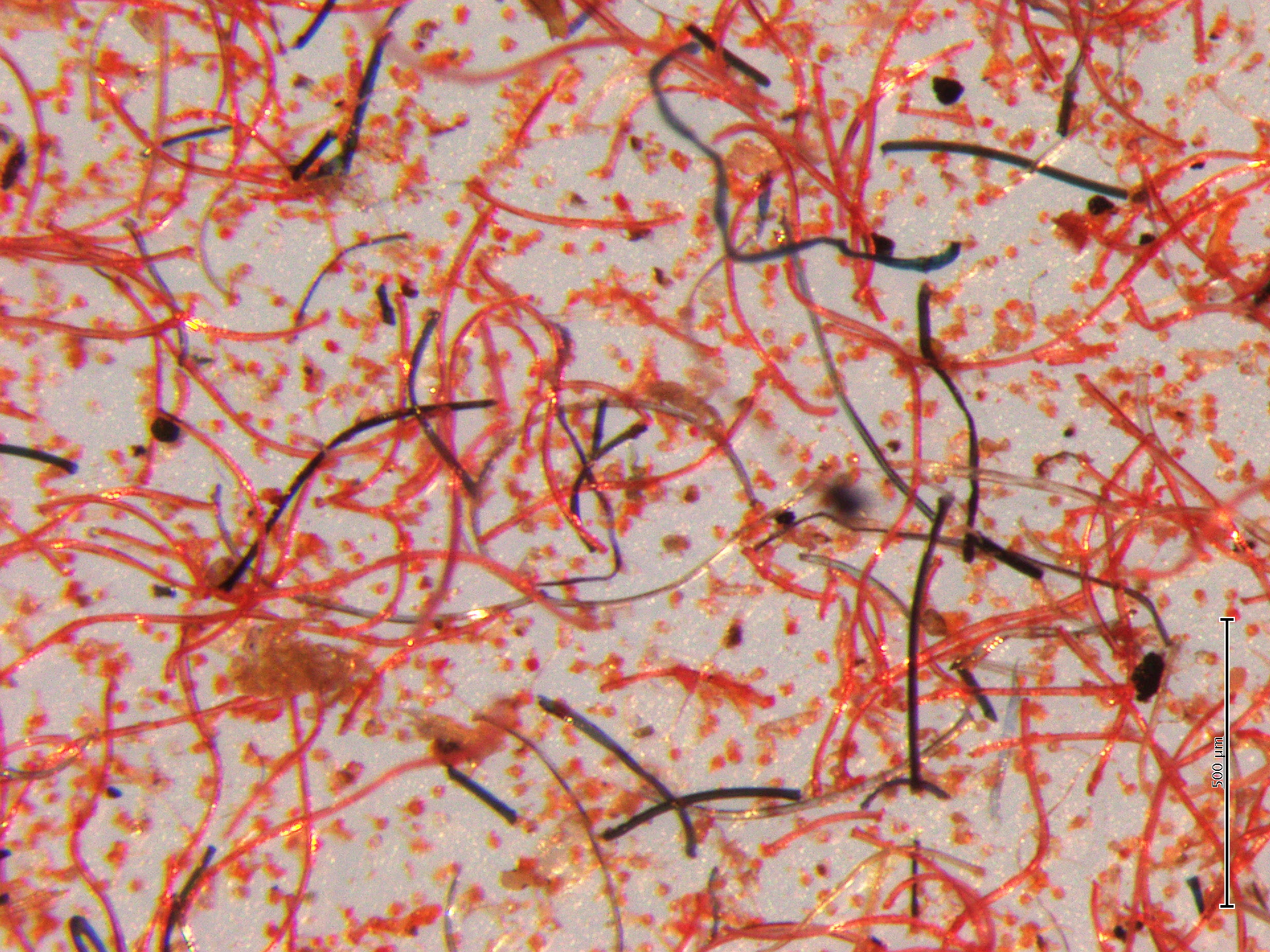 Microplastics in the ocean come in countless shapes, sizes, colours and polymer chemistries. They originate from many human-made products, bundled into one of two categories: the breakdown of large plastic litter into small fragments over time (called 'secondary microplastics') or tiny products deliberately manufactured to be smaller than 5 millimeters in size, such as nurdles and microbeads (called 'primary microplastics').
Here at the Plastics Lab, we have been conducting research on microplastic pollution since 2014. Our mission is to inform by generating new insight into the sources, transport, fate and impacts of these contaminants. One of the important findings of our early work was the discovery of microplastic fibers in samples of seawater in coastal British Columbia and the Northeast Pacific Ocean (Desforges et al. 2014). Of note was the high abundance of microfibers near the coast of North America. A key question that came out of this work was the extent to which microfibers were coming from textiles via home laundry and wastewater treatment facilities. We recently showed an extensive presence of microfibers and other microplastics in a municipal wastewater treatment facility (Gies et al. 2018).
In 2016 we embarked on a new collaborative research initiative with apparel firms MEC (Mountain Equipment Co-op), REI, Patagonia, Arc'teryx as well as MetroVancouver to study microfibers in household laundry effluent, wastewater treatment plants and the ocean. The goal of this was to carry out solution-oriented research on sources and fate of microfibers, thereby providing a basis for sustainable procurement, smarter textile design, laundry best practices and wastewater engineering changes that would stem the release of microfibers.
The first phase of this research determined the loss of microfibers via shedding during a typical home laundry from 39 different fabrics. Factors evaluated included loss as a function of consecutive washes, yarn type and construction design. In order to learn more about the effects of weathering on microfibers, we conducted controlled experiments on 110 fabrics exposed to different conditions, with 365 days worth of exposure to ocean, seawater and wastewater conditions. The physical appearance was tracked using image analysis, and surface chemistry changes were characterized using Fourier Transform Infrared Spectrometry (FTIR). This latter forensic technology generated unique infra red signatures for microfibers in the environment, a critical feature of tracking mystery microfibers found in the ocean back to their sources.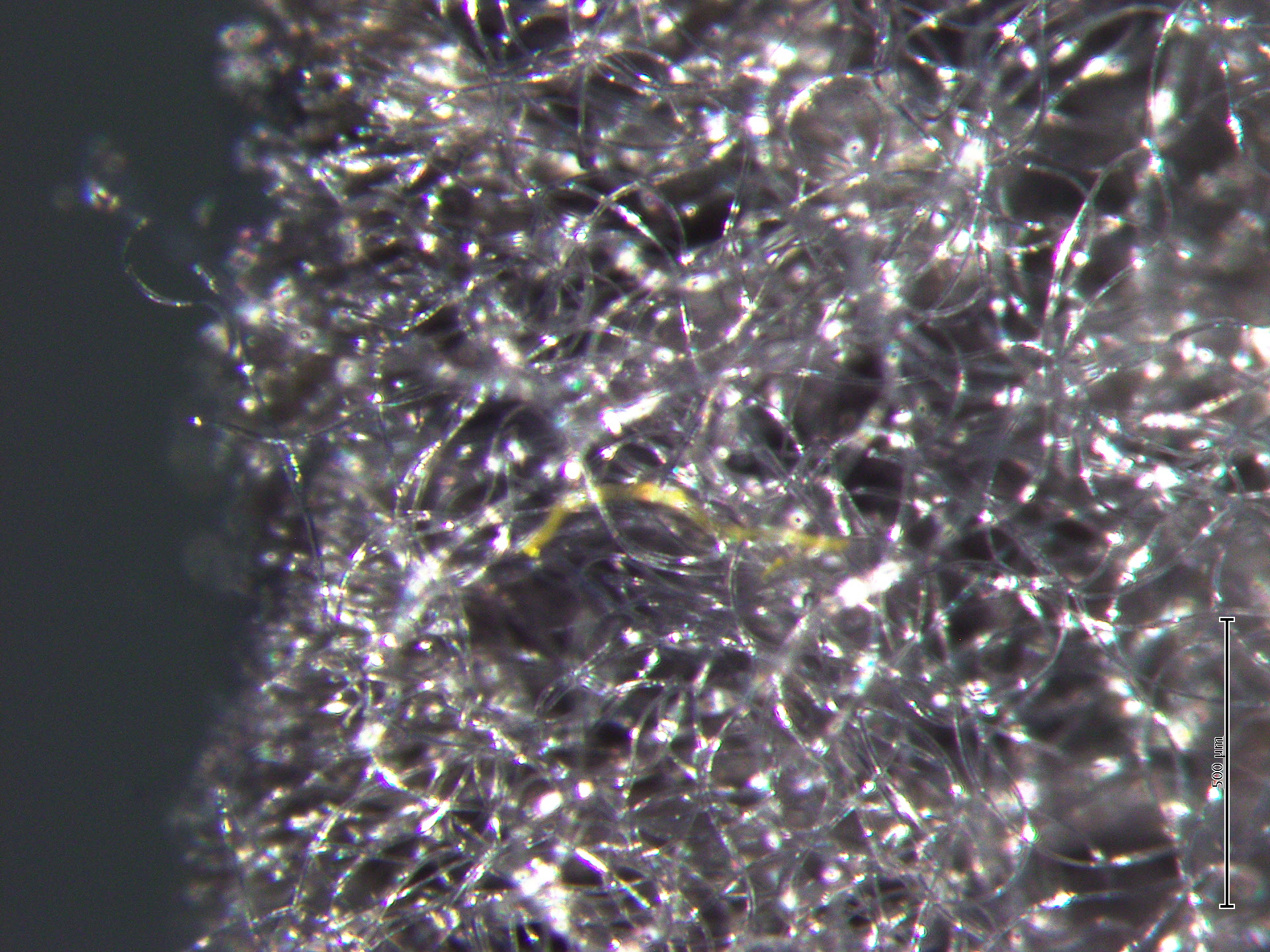 We recently completed most of the experimental work for this phase of the project, and found that a single wash of a standardized 500 g textile sample can release up to 3.45 million microfibers! However, not all textiles shed the same. Our results suggested that this is largely influenced by textile design. For instance, textiles made with spun staple yarns and those that are mechanically brushed (e.g. fleece) shed the most, between 42,000 and 3.45 million fibres. Textiles constructed with filament-type yarns released the least microfibers into laundry wastewater. This research shows that synthetic clothing acts as a source of microfibers into the domestic waste stream and has the potential to reach the environment. Exactly how important textiles are in terms of overall microplastic pollution is remains the subject of much research, with labs exploring other sources such as commercial fishing, aquaculture, industrial activities and other domestic sources.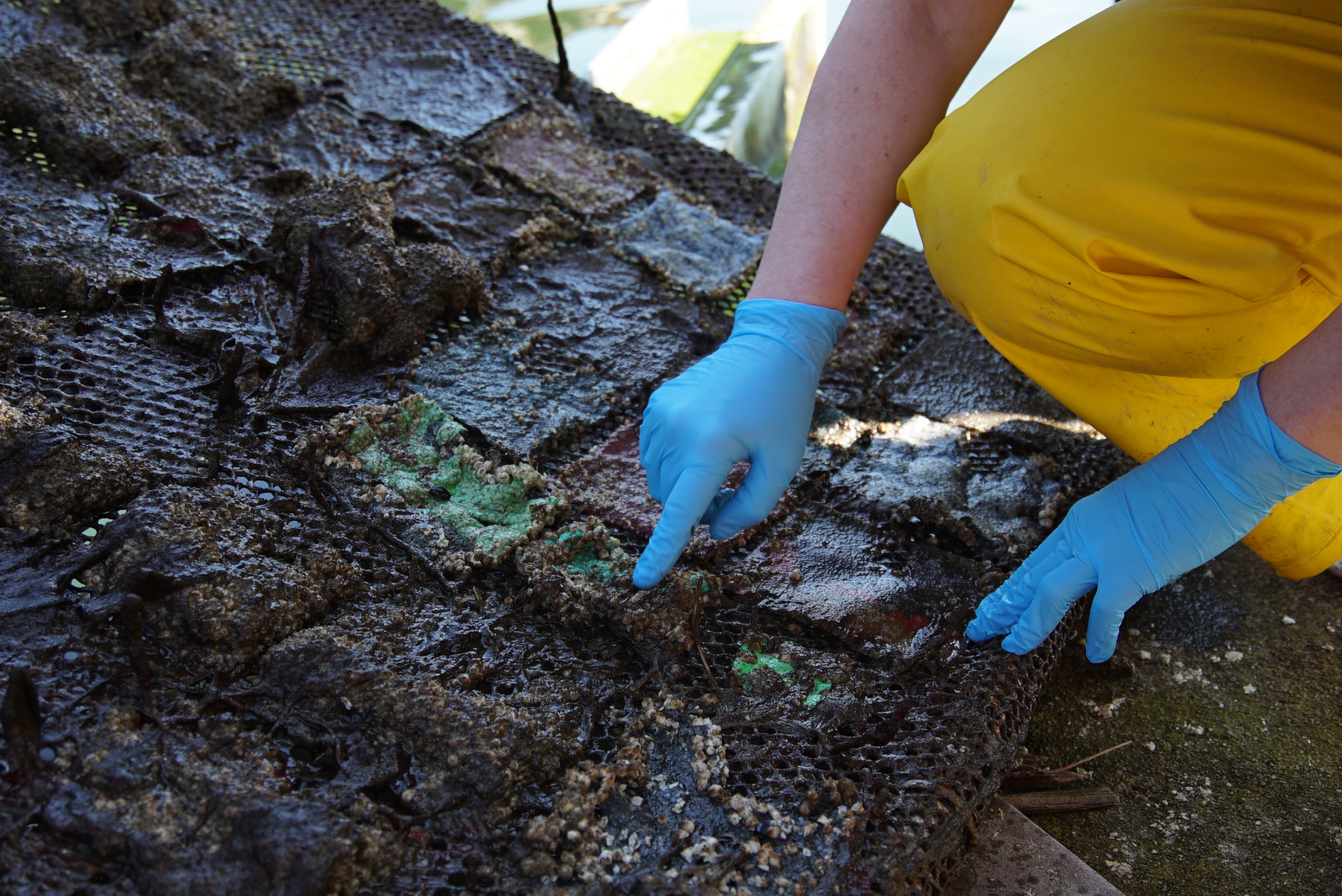 We are now embarking on the next phase of our microfiber research, which will strengthen our understanding of the flow of microfibers from home laundry, through wastewater treatment plants and into the ocean. We will deepen our evaluation of microfiber shedding from textiles in order to better understand the roles of textile design and yarn construction. We will investigate changes to the size and chemistry of microfibers in wastewater treatment plants over time and improve our ability to forensically identify microplastics in the ocean. We will also gather FTIR spectral data of microfibers and other particles in the ocean so as to better be able to understand the wider implications of microplastic pollution in the environment.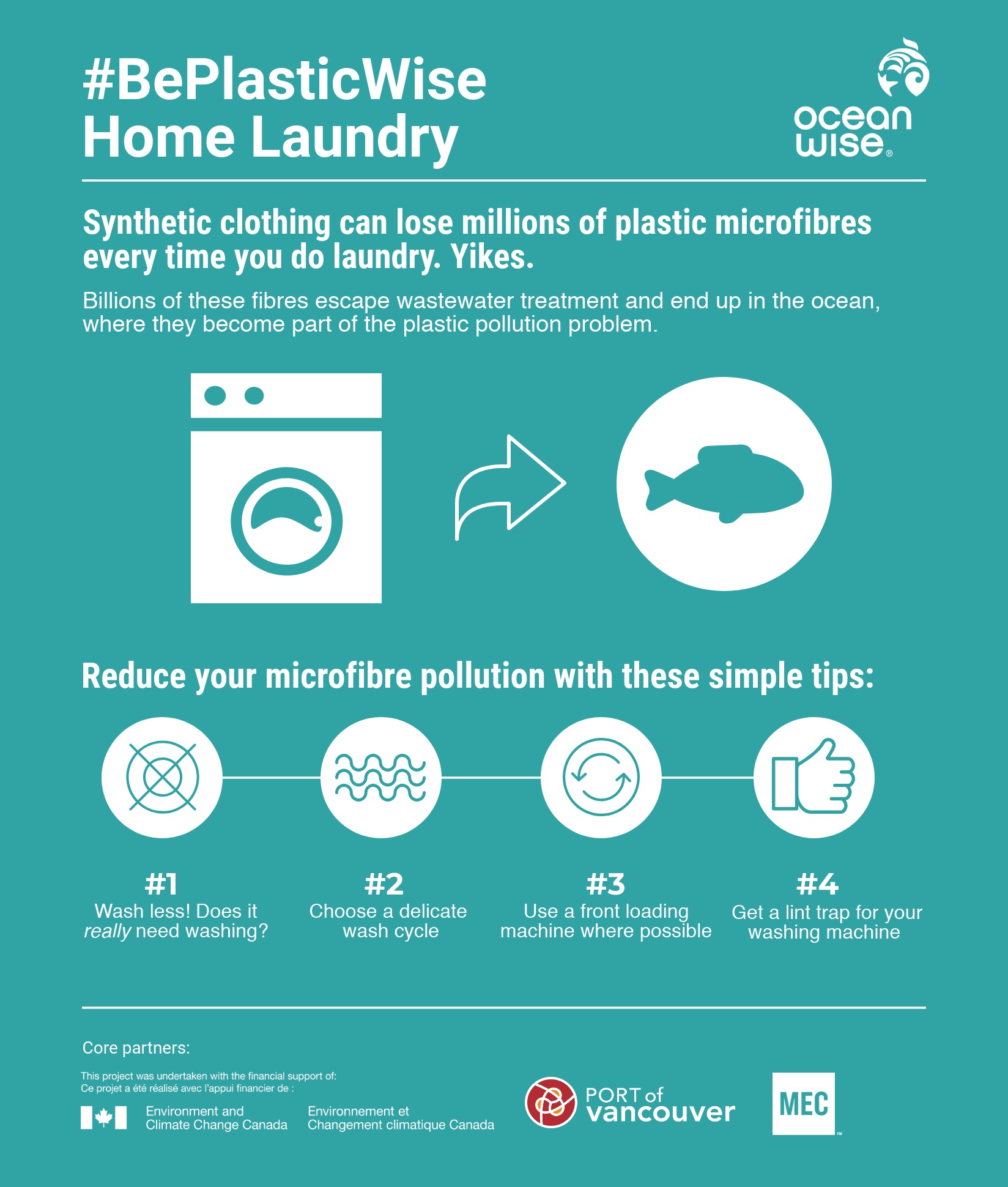 Our novel partnership with forward-looking industry partners will continue to learn about ways to better protect our oceans from microplastic pollution.
From the Ocean Wise Plastics Lab: Katerina Vassilenko, Mathew Watkins, Stephanie Wang, Stephen Chastain, Anahita Etemadifar, Peter Ross, Anna Posacka