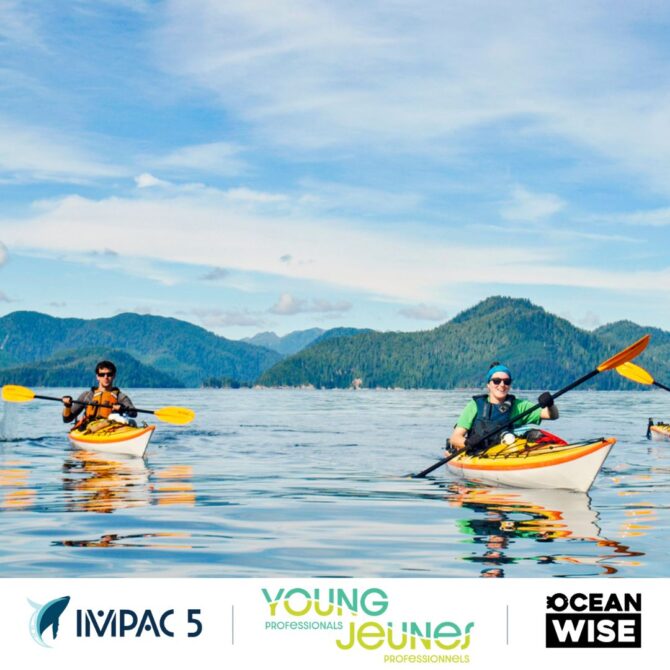 Young leaders, make your voice heard at IMPAC5! Call for videos
How to submit your video
Submit your video by December 20th, selected videos will be announced mid January with selection based on content diversity, video and sound quality, and geographic representation. You do not need to be attending IMPAC5 to submit a video!
Share your ideas, perspectives, and vision as we unite to protect blue nature.
The 5th International Marine Protected Area Congress (IMPAC5) is coming up! In February 2023, Vancouver, Canada, will welcome marine protected area (MPA) practitioners from around the world. Ocean Wise is proud to support the IMPAC5 Young Professionals Committee and #NatureForAll by inviting young ocean leaders and youth-serving organizations to share their perspectives in a video playlist called "Protecting Blue Nature – Voices of Young Professionals".
MPA practitioners, officials and leaders from around the world will visit the Archipelago and see your video. This is an opportunity for Youth to share your ideas, perspectives, and vision as we unite to protect blue nature.
Goals
Give a voice to youth leaders and organizations to share their perspectives with congress attendees.
Showcase youth leaders and organizations and help them extend their network.
Stream 1, Individual Videos: Share your own perspective!
Are you 35 years old or younger? You can participate in this stream.
Create a video answering the following questions:

What fuels your passion for marine conservation?
How do you promote intergenerational dialogue in your work?
What concrete actions and commitments do you wish to see resulting from IMPAC5?

Make sure to say the question before you start answering it. For example.:

I'm passionate about marine conservation because….
I promote intergenerational dialogue in my work by…
I'd like to see the following actions and commitments resulting from IMPAC5…

Your video has to be under 90 sec and can be in French or in English
For more formatting tips, refer to the document HowToRecordYourVideo_IMPAC5YouthEngagement.pdf
Have fun and be creative!
Stream 2, Organizational Videos: Showcase the work of your organization!
Are you a youth-serving organization? You can participate in this stream.
Share an existing video addressing one or more of the following themes:

Passion for marine conservation
Intergenerational dialogue
Actions and commitments of your organization regarding Marine Protected Areas

Your video has to be under 90 sec and can be in French or English
We look forward to hearing your ideas and perspectives! The deadline for submission is December 20, 2022. For more information, contact [email protected]