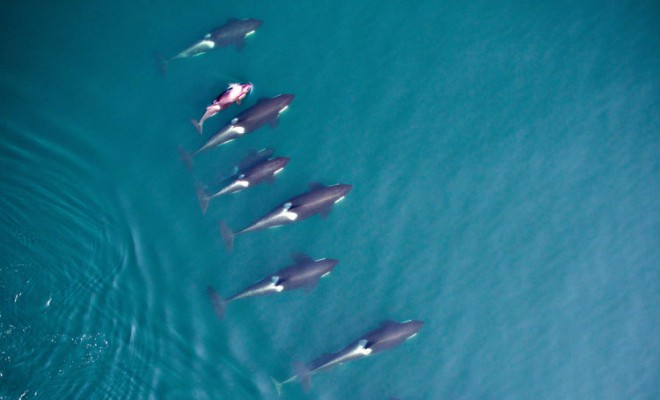 Did you see a whale? Let us know!
Just two minutes of your time helps protect the whales in our waters. When you report your cetacean (whale, dolphin, and porpoise) and sea turtle sightings, large ships in your area will be immediately alerted to the presence of the animals and will be able to take measures to reduce the risk of ship strike and disturbance.
Be Whale Wise. Learn how to minimize your impact on the water.
Summer is definitely on our minds. The next time you find yourself daydreaming about sunny days on the West Coast, be sure to check out our Ocean Wise's B.C. Cetacean Sightings Network's updated Be Whale Wise video to learn about important regulations and guidelines to help keep you – and the wildlife – safe on the water!
Send a Sighting. Save a Whale!
Welcome to Ocean Wise WhaleReport app. Help gather data on the occurrence and distribution of cetaceans (whales, dolphins and porpoises) and sea turtles in B.C. waters. If you see a cetacean or sea turtle in B.C. waters, use the WhaleReport App to report what you see and directly contribute to important conservation-based research. Once submitted, your sightings will appear on your personalized map in the 'Map' tab. Your report will be reviewed by our team and you may be contacted with follow-up questions. Your contributions make a difference.
Follow the Whale Trail!
With over 100 sites and signs hugging the Pacific Coast from British Columbia all the way down to Southern California, the Whale Trail is your best guide and resource for watching sea mammals from shore. Spotted a whale? Don't forget to report you sighting.