Youth to Sea Marine Survey
12 Youth to Sea participants gained valuable field skills and experienced what data collection entailed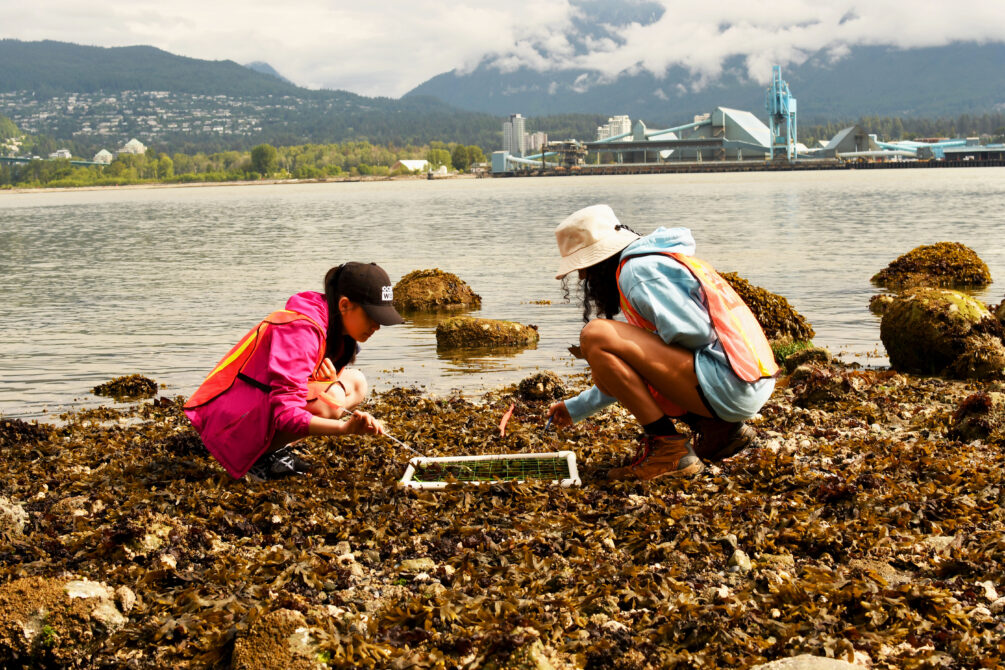 The Youth to Sea Marine Survey placement brought together 12 students for hands-on immersive citizen science based monitoring projects. Students in this placement will learn how to set up a research project, conduct environmental surveys, and identify a variety of intertidal invertebrates and plants.
Project Description
The Youth to Sea Marine Placement offered participants valuable hands-on experience in the realm of marine biology. Participants received training in various scientific methodologies and techniques that can be used to monitored the health and biodiversity of aquatic environments. In collaboration with the Vancouver Aquarium, the participants spent a day in the Wet Lab learning about all the phyla that can be found in the area. As part of the Marine Survey placement, participants put their new knowledge and skills to use by conducting research projects where they compiled and analyzed data to determine the biodiversity, species richness, and water quality in our local intertidal ecosystems. Along the way, they were also able to identify over 40 different species that call these waters their home. Through their projects, the team was able to explore careers in marine biology as well as contribute to citizen science initiative such as iNaturalist databases. 
Examples of projects included: Stanley Park bivalve guide, organism biodiversity compared to tide height, dominant species zonation, and dissolved oxygen measurements.
This error message is only visible to WordPress admins
Error: No users set.