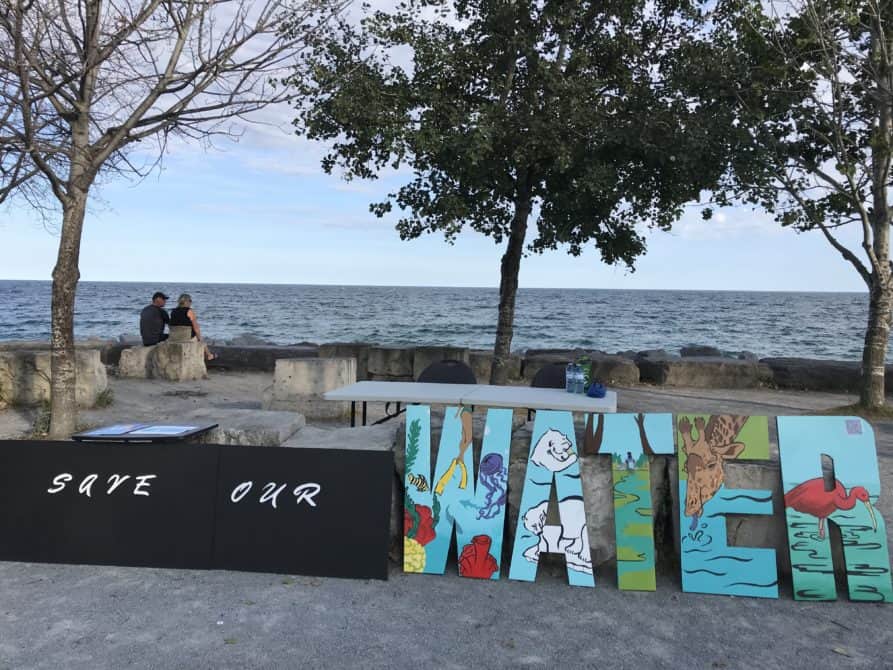 A mural with a message on Save Our Waters to raise awareness on the threats our ocean face.
Project Description
A mural with a message on Save Our Waters to raise awareness on the threats our ocean face. The message on the mural was to reach a bigger audience through an expressive piece that can be permanent. The mural featured birds, mammals, coral reefs and animals to indicate that we all need clean water and we need to ensure that we do not pollute this resource.
Mural had a QR code that linked to a website that detailed three areas of concern i.e coral bleaching, sustainable products and plastic pollution. The QR code was chosen as it provided a sustainable alternative to flyers or posters, promoting a cleaner environment and amplifying the message on preventing pollution in the ocean.
Over the span of one day, the mural engaged 130 people from the general public who asked questions and learnt more about the ocean health and how they can contribute in protecting this vital resource.
Biggest Challenge
When working with a larger organization it can take a lot more time to get feedback or approvals which can delay a process. And also it might not be the project you envisioned but i managed to navigate this is by reaching a compromise that doesn't stifle what i was trying to say in the message.
Valuable Takeaway
That youth have a voice and our actions big or small do have an impact. I also valued the fact that we can educate and spread a message in different forms and different mediums. When people contributed on how they can take steps in sustainability it also reassured me that protection of our waterways, sustainability and fighting climate change is a collective effort.
This error message is only visible to WordPress admins
Error: There are no business accounts connected.