Repurposing Textiles
Turning old textiles into new ones!
Project Details
Location
Vancouver, BC, Canada
After collecting old textiles this group used their sewing skills to give the old products new life. Doubling their impact the group donated all of their new designs back to members in the Vancouver in that were in need.
Project Description
It is estimated that 10.5 million tonnes of clothes and textiles in North America are lost to disposal every year. Fifteen per cent of all unwanted garments are collected while the vast majority, 85 per cent, ends up in landfills. When members from YouthToSea explored the issue of fast fashion and textile waste, they were amazed to learn about how much waste is produced from used and unused clothing. The group was inspired to do something to prevent textiles from ending up in the landfill; this inspiration drove the work for their project.
After collecting old textiles the group got to work on making the clothing into something new. Since some of the members knew how to sew they offered their knowledge and skills to other members. Through multiple meet-ups the group was able to start sewing old t-shirts into new items including: neck warmers, hats and scarfs. They chose these items because they knew they were items that would be needed during the colder months in the Vancouver area.
The group worked hard to learn patterns and designs and were able to donate multiple bags to different organizations. Not only will these textiles stay out of our landfills but they are now able to be donated to those who may not be able to afford these items on their own.
What was your biggest challenge?
The groups biggest challenge was navigating time for all of the members to get together. As mentioned, not everyone knew how to sew so it was important for the group to be able to share their skills with each other. Once this knowledge was shared the group had to do some trouble shooting to figure out how to properly sew these new items. It wasn't always easy and there was a lot of troubleshooting involved but the group worked together to create their new pieces.
What was your most valuable takeaway?
The groups most valuable takeaway was seeing the impact they could make in just a few months. They started with bags of old textiles, which was a bit overwhelming at first. In time the group turned the old textiles into new pieces, which was really inspiring for the group to see.  The group all started on different skill-levels so it was amazing for the group to see everyone's skills really grow throughout this project.
The group was able to see these bags of textile waste be turned into donations. They were inspired to see their lasting impact on their community.
This error message is only visible to WordPress admins
Error: No users set.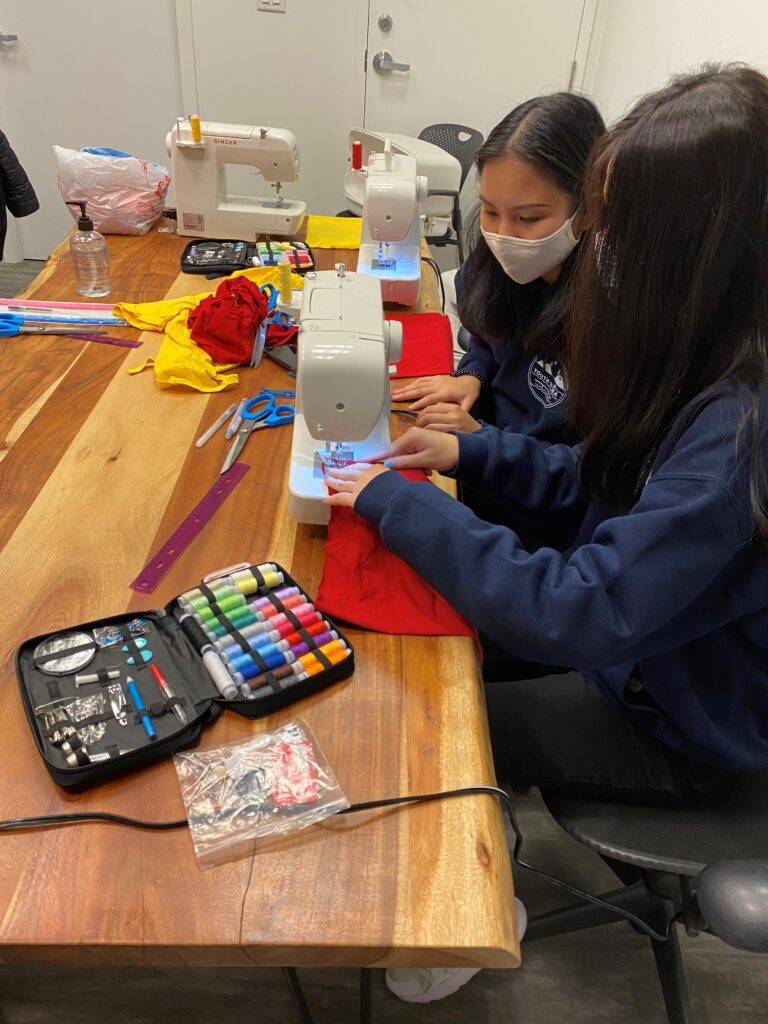 Members learning how to sew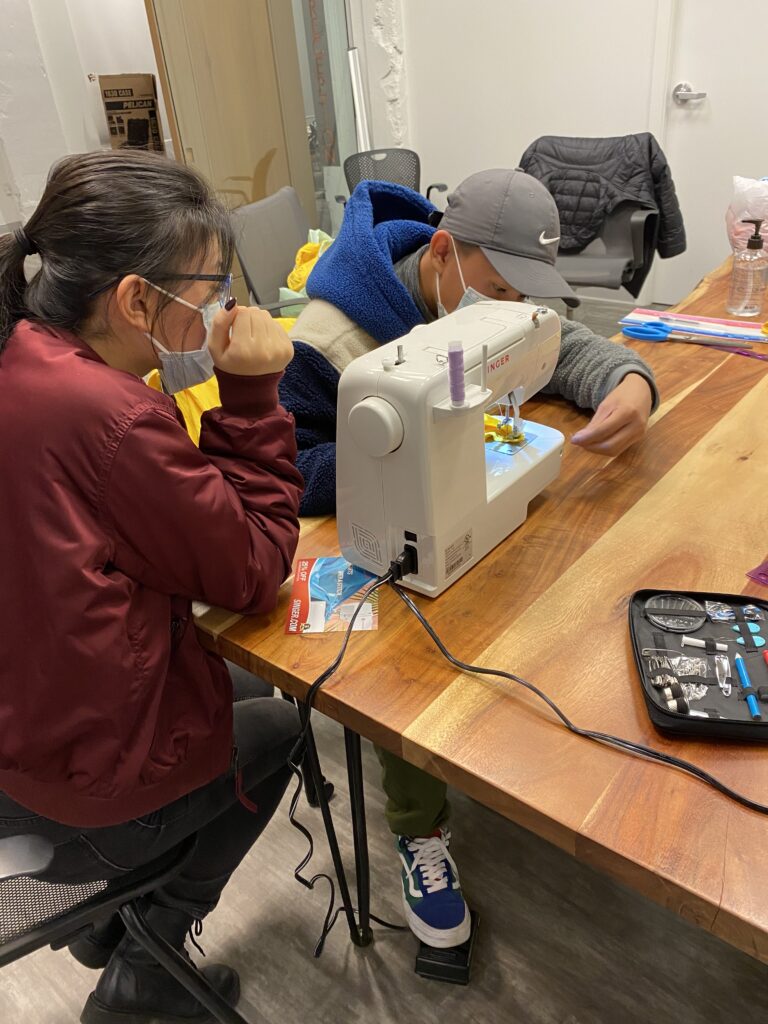 Members learning how to use the sewing machine.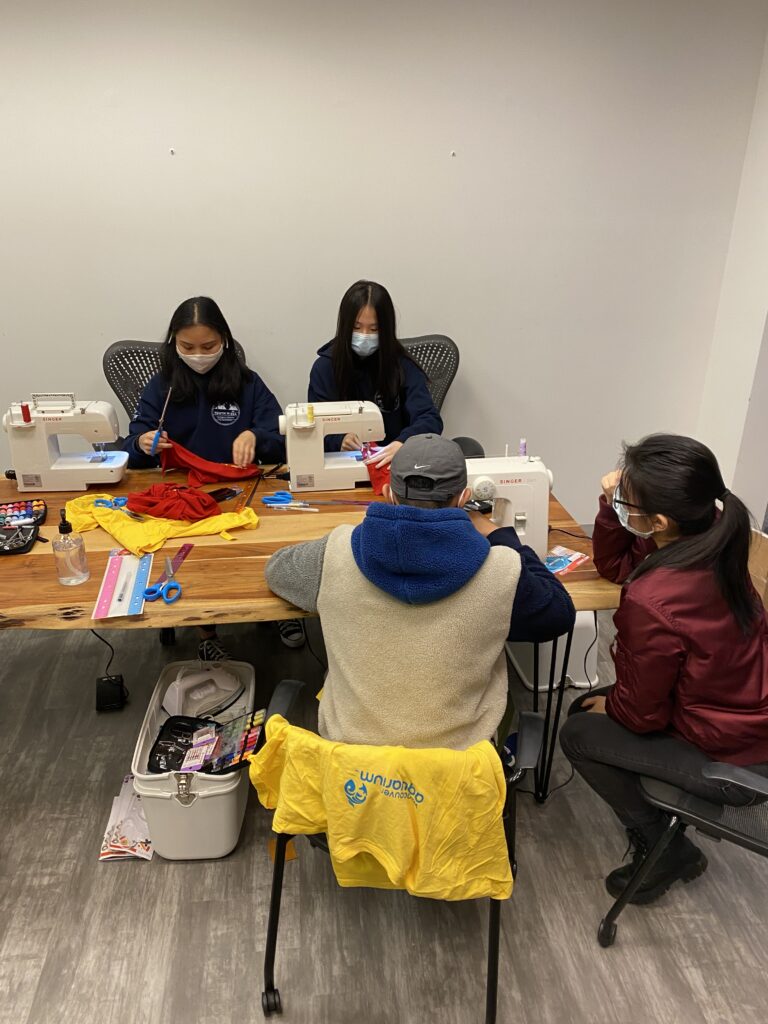 The members repurposing old textiles.